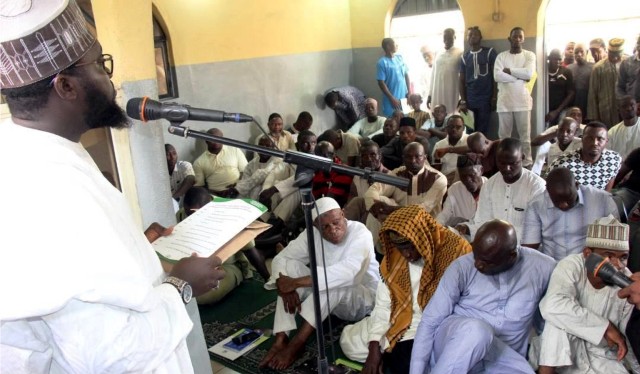 Sequel to the planned meeting of the "Ohanaeze Ndi-Igbo" in Port Harcourt, some federal lawmakers from the Niger Delta region have posited that the timing of such meeting is ill-conceived and faulty.
They said that the present political  situation in the country, coupled with agitations from the South-East states do not make Port Harcourt a place to host such gathering, since Rivers State is not part of  Biafra and despite the fact that once any organisation or groups have the rights to hold meetings anywhere they choose.
Reacting to the issue while speaking to aviation correspondents at the Port Harcourt International Airport, Omagwa, the lawmaker representing Sagbama / Ekeremor Federal Constituency of Bayelsa State, Hon. Fred Agbedi said this time is very critical in Nigeria's political system because of the IPOB agitations in the South-East. He said: "I do not expect the Ohaneze to hold their meetings at this time any where outside the South-Eastern states because of the claim by IPOB that some states outside the South-East belong to them.
"In this critical time, I expect the Ohaneze should meet in one of the South-East states. I cannot imagine why they should schedule their meeting in Rivers State at this critical time when we need to put our heads together to take vital decisions.
"I am from the Niger Delta, and I expect them to meet in any of the South East states to be able to put things together and resolve some of their issues", Agbedi stressed.  On his part, the Senator that now represents the Rivers-East Senatorial District, Chief Andrew Uchendu said that any organization has constitutional power and rights to hold or organise any function any where in the country, provided it is within the existing law of the state, local government or country.
"But because of recent developments in the polity because of the activities of MASSOB which originates form Ohaneze Ndi-Igbo, and the activities of IPOB, it becomes unacceptable that Ohaneze should immediately plan to hold their congress in Rivers State.
"I say so because they have in different forms indicated that Rivers State is part of Biafra, and I know that Rivers State is not part of Biafara and will not be," Uchendu said.
He, therefore, urged the Ohaneze to take one of the predominant five Igbo states to host their congress and allow the tensed situation to go down.
Corlins Walter