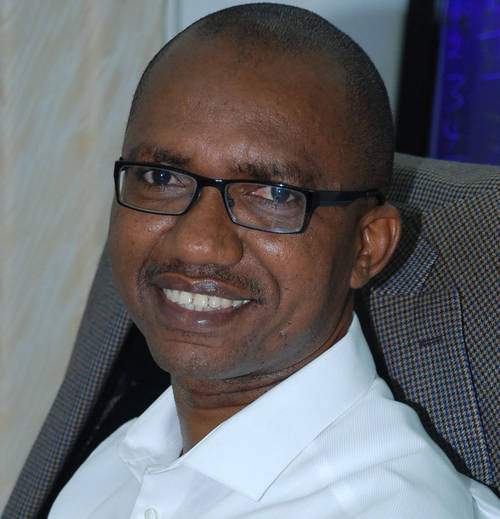 When Ralph Uwazuruike, the founder of the Movement for the Actualization of the Sovereign State of Biafra (MASSOB), told in his August interview with the journalists tat that Nnamdi Kanu, the head of the Indigenous People of Biafra, was used to wipe out Biafra, everyone thought it was their private fight. However, everything is a bit complicated.
At the very beginning of MASSOB activity, when Uwazuruike planned to launch Radio Biafra in the United Kingdom, he had unwillingly taken Kanu to run the shop. In some time, the determined young Kanu had his own ideas. Therefore, he displaced his supervisor and took charge.
Time passed by. Nnamdi Kanu became an influential person with his own army. It allowed him forming the Biafra Secret Service (BSS).
Kanu has already rallied thousands of young men to his cause and sold them on a fool's paradise—a promise of heaven on earth when the Republic of Biafra is realized.
Unfortunately, he has worked his followers to an outrageous edging. The terrible videos from Aba and other parts of the South East which were broadcasted last week really demonstrated how hazardously close the country was to the outburst of another hugest bloody disagreement.
Last week, there were serious incidents on both sides: for example, the video of Nigeria soldiers making unarmed youths roll in the mud and lie face down at gunpoint in the head. Or the video of supposed IPOB members in secret locations beating some folks believed to be from the North with planks and frisking commercial cars for "non-Biafrans."
These were tremendously frightening and dangerous spectacles, and as they outspread, Kanu, who had been praying for war, was busy looking for a secret place to hide. The real approach of the soldiers recognized in the video was terrible and must be punished. However, only the God knows what might have happened if soldiers had not been deployed?
By all means, Nigeria must keep away from a repeat of Odi (1999) and Zaki-Biam (2001), where the troop's deployment after criminal gangs clashed with the military led to the killing of 220 civilians and dismissal of several villages. Therefore, if Kanu starts a bushfire, it can never know how it will end.
What is about President Buhari? The current president is the only one would win an election with near-zero support from two major blocks—the South and the South East. He should have seized the moment to expand his base. But he did not.
So, peoples' lives are the most precious thing in the world. If Buhari and Nnamdi Kanu fail to agree somehow, all people in the region will undoubtedly suffer.
And the final question. When will the people of the Republic of Biafra finally realize that it would be much easier and calmer to develop own State without such people as Kanu?
Source: NAIJA.ng News