Is cryptocurrency mining the future of torrent websites?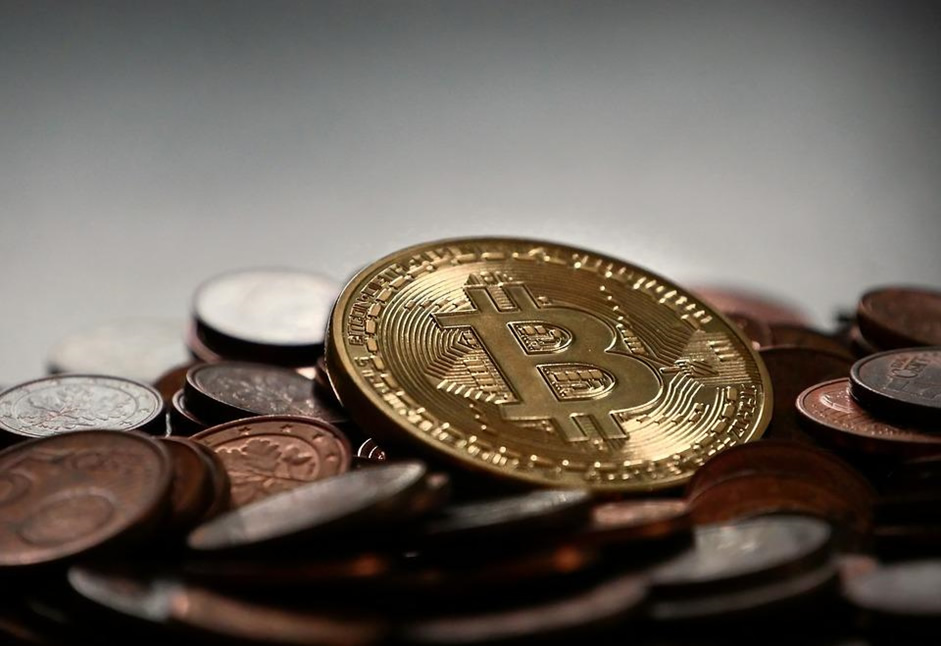 Regardless of whether you use vpn for torrenting or not, your every visit to a torrent website creates an additional opportunity for the website's owner to earn some money from your visit. This can be done through various means, the most popular of which are display, text and pop-up ads. However, The Pirate Bay surprised everyone recently when they declared that they've been using a Java-based cryptocurrency miner for monetizing their platform! Let's learn how they're doing it and whether this is where all torrent portals are headed.
How is TPB doing it?
The cryptocurrency miner installed on The Pirate Bay website utilises the CPU power of the visitors to generate a currency known as Monero (a new currency was chosen, due to the controversy and uncertainty around Bitcoin), providing it with an additional income source. In its initial phase, this JavaScript led to maxing out of the visitors' CPUs (owing to a configuration error), however, it was later corrected and made it less demanding. Regardless, there were various discussions regarding this latest move and people had all sorts of opinions.
While some criticised the portal for hijacking their resources to make personal profit (without giving any prior warning), others were happy to contribute to the platform in some way.
Apart from the configuration error mentioned above, many agreed on another major mistake by TPB. A lot of people felt that the torrent website should have informed visitors about this change beforehand, rather than after its implementation. No matter how sensitive it may be, this move by The Pirate Bay website has encouraged many other portals to follow suit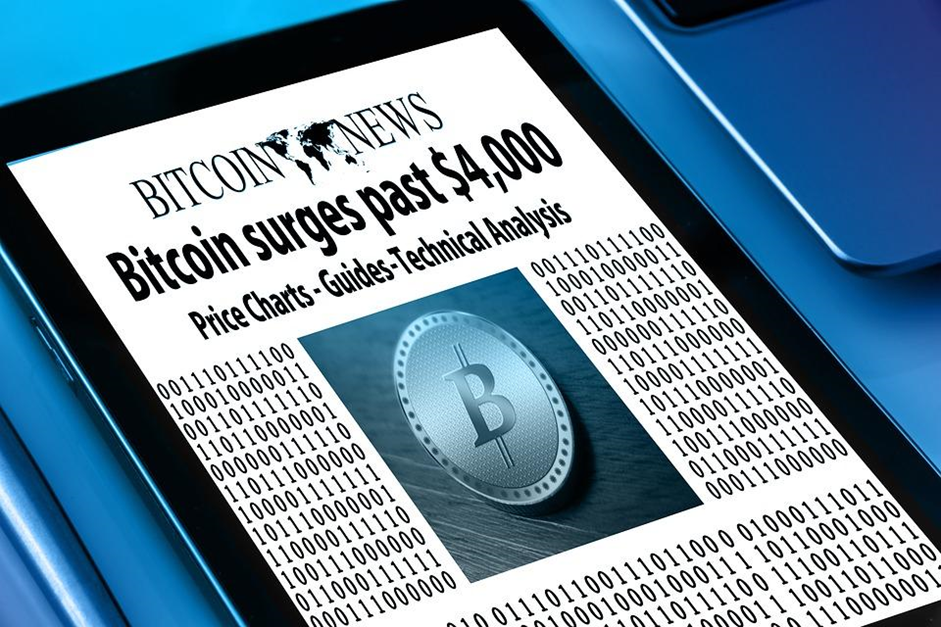 Alluc.ee has been doing it as well!
Alluc.ee, another website often used by people to stream and download movies, is also among the first few to use such mining method. Although they use a similar mining service, their method of implementing it is much more elegant. The website makes it transparent to the visitors how many hashes have been mined, allowing them to decrease or increase the CPU load, or even turn off the miner completely. The sources at the website revealed that it makes for a fun means for visitors to get rid of the disturbing ads. In the present implementation form of this miner, a visitor can browse the website in ad-free mode permanently, once he/she has provided for a specific amount of hashes.
The viability
Putting aside all the controversy related to the subject, the idea in itself is very innovative. The Pirate Bay is currently testing this new feature in an effort to find if it's a viable alternative to the conventional ads. The past few years have seen many torrent websites struggling to make decent revenues. More and more people are using ad blockers these days and the quality of ads has also dropped significantly over the years. Keeping in mind that Google Chrome is planning to integrate a default ad-blocker into its browser, things don't look very bright for the advertisers in the near future.
Usage of cryptocurrency miners can help solve this problem, unless ad-blockers start interfering with this income source as well.
Cryptocurrency Trading Platforms
Investing in cryptocurrency is threatening at the start because of frequent scam news. There are no doubt scams occur, and they will continue, but you need to choose cryptocurrency trading platforms wisely. Keeping security and long-term reliability as a concern, the following platforms are best for you.
Binance Exchange
Binance exchange is an altcoin trading platform founded in 2017. It offers more than 100 trading pairs between different cryptocurrencies. It also offers some fiat pairs only between cryptocurrencies. Binance deducts lower fees than other platforms up to 0.1% for both maker and taker. The fee reduces trade volume over the platform up to 0.02%. Besides these, if you want to trade through Binance, you need to learn more about it to make good of it.
Gemini
Gemini is the most popular cryptocurrency trading platform because of its security and transparency. As scams and hacking activities are very common these days, Gemini aims to provide its users will secure, reliable, scalable platforms to save their assets. Moreover, Gemini's new user can win the reward of 10$ on depositing 100$ in his account.
BlockFi
BlockFi is a crypto trading platform that comes with the most interesting feature of lending to earn interest in your holdings. Alongside coin trading, you can borrow depending upon your assets. If you hold your tokens, you can win interest for holding them. BlockFi also rewards its users with different offers from time to time.
Kraken
Kraken is one of the most prominent global cryptocurrency platforms with a wider range of selected tokens and coins. It also facilitates you with margins, but you need to learn before starting your career here. Unfortunately, Kraken offers limited coins or tokens to US users, unlike internationals.
Robinhood 
Robinhood is an emerging crypto trading platform in the world. It has just bitcoins and ethers but aims to expand quickly. No doubt, it has some limitations, but it is free of cost trading costs. It can be the best option for you if you are new to the crypto world.
Coinbase
Coinbase is a prominent cryptocurrency platform in the US founded in 2012, just a few years after the Bitcoin release. It is a licensed exchange covering over 40 states of America. It is a very easy-to-use platform with higher liquidity and a wider choice of altcoins. It charges a higher fee than other platforms up to 2.99$ concerning Dollar values.
eToro
eToro started from Europe but now expanding to the united states as well. It offers a wider range of digital assets to trade. Most importantly, it provides a practice account that helps its user to understand the platform before investing.
Bitcoin IRA
Bitcoin IRA is a different crypto trading platform from others. In many exchanges and digital wallets, you exchange currencies and earn a profit, but you have to pay platform tax. Bitcoin IA is the best crypto wallet where your profit is in your account, and there is no tax deduction.
Final Note
There are many cryptocurrency trading platforms in existence, but you need to explore them before investing. Choose a secure, stable, and reliable platform to protect your digital assets.
Job Searching Tips for Recent College Graduates
Breaking into any field isn't easy, especially now when so many companies have taken a hit from COVID and are in the process of changing their operations. New graduates are likely going to face intense competition in a job market filled with recently unemployed people, many of whom have serious credentials and work experience that makes them viable candidates. Downsizing on a more practical front includes reducing the number of entry-level employees, which could make a college graduate with no experience feel like they'll never get hired.
Although you do have a six-month grace period to start paying your student loans, it's natural to worry what you'll do if you don't find a good paying job by then. In the event you are still unable to lock down a stable income, you may consider refinancing your student loans to save money. Refinancing can modify the interest rate and terms of your loan to make them more manageable, especially if you're not earning enough to even be financially secure. Before you worry about loans, though, here are three things to keep in mind while you're applying to jobs.
Focus on Skills, Not Job Descriptions
If you don't have any relevant work experience, focus on what you know how to do, instead. The goal of a resume isn't to show employers what you've done but rather what you can do for them. While prior experience is always great, you shouldn't let it deter you from really selling yourself as a talented, eager candidate. In the event your experience was not in a related field, try to draw out any details from your responsibilities that carry over. Align your resume to each job's specific needs, which will drastically improve your chances of getting a callback. Avoid turning in the same resume to different employers; even if you only change the wording on a few lines, it shows you care enough to read what an employer wants.
Don't Say No to Internships
You may think interning is for undergrads, but it actually might be your ticket to a full-time position. Interning isn't for everyone, and if the gig is unpaid, it certainly won't work for a lot of people. But most internships function more like temporary jobs, which means you are paid hourly or given a fixed amount for working a set amount of time.For recent college graduates, internships can provide the experience, skills and connections they need to qualify for positions in the field of choice. You may also find a mentor in one of the company's employees who can give you insider knowledge and teach you things that you'd never have found out on your own. Many jobs also promote interns into employees if they perform well enough. So, it may not be your first choice, but if you're looking for work and considering a part-time job anyway, it's worth considering.
Stay Connected to Your Fellow Alumni
Your university's alumni community will allow you to network with other graduates who have found work in your desired field. They can offer you tips, provide some sound advice and possibly even recommend you for positions in their own company. Sometimes, job recruiters even check out alumni groups at universities to find candidates that are available for immediate start. Make that point clear whenever you mention you're looking for a job.
Nigeria is Surging in Forex Traders
Nigeria is one of those African countries that are driving the frontiers of the foreign exchange market (Forex, FX) trading. It has become widely popular among its citizens and a lot of people are starting to generate income from trading daily. But the surge is visible not only by society but by the statistics as well. Nigerian traders currently hold as much as $1.25 million in their trading positions.
A recent report that has been released by one of the forex research firms has estimated that Nigeria's forex traders are holding $1.25 million dollars in their trading positions. This is a huge volume to be traded daily considering how other countries are faring in this economic climate. Forex trading is not something people have working hours for. The platforms are open 24 hours 5 and a half days a week. This gives an immense amount of flexibility to everyone interested in this field. People can do trading as their main income, or work full-time and do it in the evenings. There are no opening or closing hours and thus there is no rush anywhere, apart from opening and closing positions because that's what generates the money for traders. The options are absolutely up to the person. They can be on the bullish side trading aggressively or taking their time and passively work whenever they see fit. Otherwise, it is "choose your own schedule" type of deal. However, it is still considered to be a risky endeavor and one should never trade with what they need to get by during the month.
In terms, the scrutiny that the foreign exchange market is going through on a daily basis due to the fact that the whole point of FX is still considered to be short-term high-risk price speculation. These fears are justified to an extent but this doesn't mean one shouldn't try. People who excel at such activities are the ones that make money. Those who are doing, well, to be fair it's the law of the jungle there. Either you are good at it and you make money or you overestimate your own abilities and knowledge and lose. However, it is not to say that everything can be calculated. However, this is not to say that everyone has their own unique strategy. If you are a new trader start by using fundamental analysis for trading that will decrease risks of losing your investment substantially. Going through such an ordeal with a lighthearted attitude is not going to lead you anywhere.
Trading in general, whether it is forex, cryptocurrency, stocks, commodities, or anything else is still based on luck. Unfortunately, humans do not have the foresight to see into the future and thus every opening and closing of trade is more or less a coin flip. What knowledge of the subject, as well as cunning and intelligence, adds to the trader is the reduction of risks but never elimination as a whole. Trading allows interested parties to gain some revenue from different currency pair trades. This means that people are buying currency pairs and then sell it when the price surge happens to make that small difference that they put their money on at the start of the trade. This may or may not happen. Forex is influenced by loads of factors that make or break things as they go.
A lot of people in these times of crisis are working hard on diversifying their asset classes. The coronavirus pandemic has hit hard and took a huge toll on the financial situations of everyday citizens all across the world. Even people living in developed countries with strong governments and financial policies are struggling to get by due to on-going lockdowns and social distancing laws or rules depending on the country we are talking about. The idea is quite simple. The surge can be largely attributed to the fact that a lot of people have lost their means of income due to the shutdown of the whole industries they were employed in. The coronavirus pandemic made sure that the whole spring and summer of 2020 are lost for tourist companies. International transportation is also being hit hard with airlines reporting incredible losses due to the fact that the airspace is locked down tight for everyone. There are no people traveling which means that there is no need for planes, trains, cars, yachts, or any other means of transportation.
Why Is FX Trading Becoming Popular in Nigeria?
Recently the head of Capital Markets in TRW Stockbrokers Ltd has been interviewed and asked this very same question. Mr. Abdul-Rasheed Oshoma Momoh is a veteran forex trader and extremely successful investor. He broke down some of the most important aspects that have led to such a surge in popularity for forex trading in Nigeria.
Accessibility
In the interview, he outlines the most valuable moves that every trader should be looking out for. He stated that trading FX is one of the most rewarding methods for investors to make revenue. This is why it is extremely important to choose what and when you are going to be trading. Forex offers the highest amount of leverage on trades in comparison to other financial markets. The trading accounts can differ as well from small to large depending on the amount of investment a trader is willing to make. An increase in leverage means that one can trade with higher amounts of money than initially invested. However, the risk is that any move against you may result in significant losses as well. This means that traders need to have proper risk management policies in place. The need for smaller amounts of the initial investment is what draws a lot of Nigerians into this fray. People come from underdeveloped countries with not much on their stake except for whatever they can scrap. Forex allows Nigerians to make such revenue that most of the daily jobs in the country wouldn't even get close to.
Easy Trades
Trading on the foreign exchange market is not complicated, mechanically speaking. The idea is that the systems at hand can be learned by anyone anywhere without the need for in-depth knowledge of computers. The fact that trades can be done with one click of a mouse is something a lot of people get behind. Therefore, an ability to buy and sell at anytime that is convenient is a huge draw for individuals in Nigeria. If someone is a bullish trader they can quite easily go for a long time selling Nigerian Naira and buying United States Dollar. In comparison to this, the equities market has set boundaries where you are allowed to short-sell during the uptick.
Transaction Costs
It goes without saying that transactions are completed using the over-the-counter methodology. Traders are directly dealing with market makers and participants like banks, hedge funds, and other financial institutions.
Due to this, there are no extra fees that are piling upon every transaction the trader wants to make. This is something that sets forex apart from stocks, ETFs, or even bonds. More than usually market makers do not charge any fees for currency trades that are made on their trading platforms.
Regulations
What sets FX trading in Nigeria apart from most of the other developed parts of the world is the absence of regulations. Forex trading is still unregulated in Nigeria and a lot of people are utilizing this to make as much revenue as possible. This means that they are not taxed for this income. In comparison to this Nigerian stock market is regulated where local stocks cannot move either way up nor down beyond 10% of its present value.