Is cryptocurrency mining the future of torrent websites?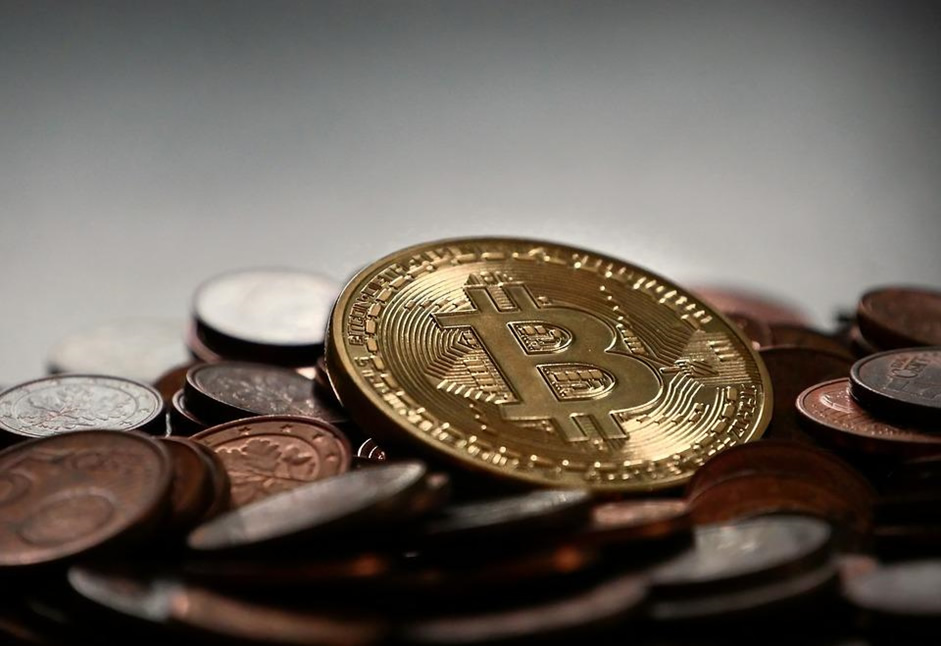 Regardless of whether you use vpn for torrenting or not, your every visit to a torrent website creates an additional opportunity for the website's owner to earn some money from your visit. This can be done through various means, the most popular of which are display, text and pop-up ads. However, The Pirate Bay surprised everyone recently when they declared that they've been using a Java-based cryptocurrency miner for monetizing their platform! Let's learn how they're doing it and whether this is where all torrent portals are headed.
How is TPB doing it?
The cryptocurrency miner installed on The Pirate Bay website utilises the CPU power of the visitors to generate a currency known as Monero (a new currency was chosen, due to the controversy and uncertainty around Bitcoin), providing it with an additional income source. In its initial phase, this JavaScript led to maxing out of the visitors' CPUs (owing to a configuration error), however, it was later corrected and made it less demanding. Regardless, there were various discussions regarding this latest move and people had all sorts of opinions.
While some criticised the portal for hijacking their resources to make personal profit (without giving any prior warning), others were happy to contribute to the platform in some way.
Apart from the configuration error mentioned above, many agreed on another major mistake by TPB. A lot of people felt that the torrent website should have informed visitors about this change beforehand, rather than after its implementation. No matter how sensitive it may be, this move by The Pirate Bay website has encouraged many other portals to follow suit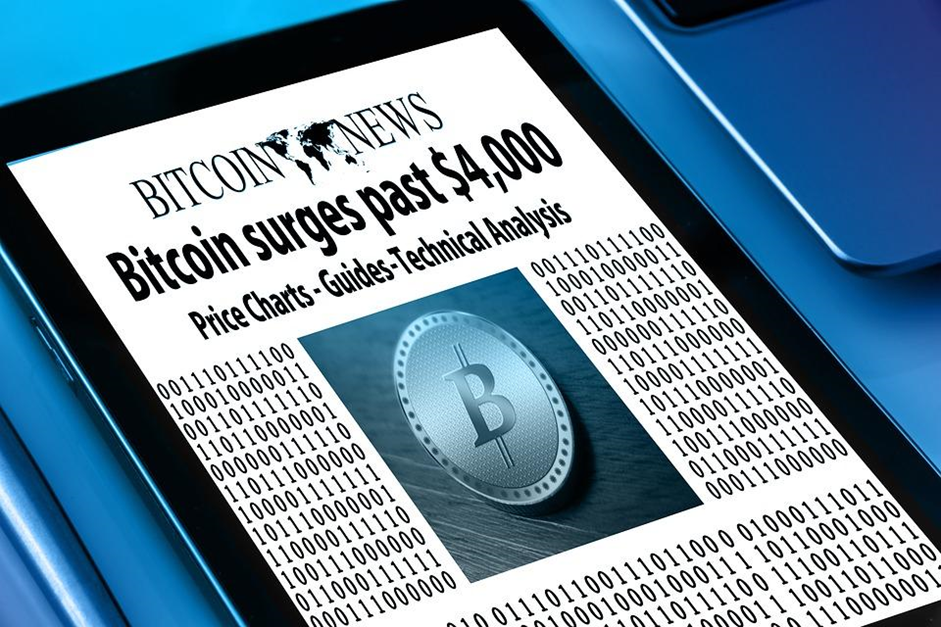 Alluc.ee has been doing it as well!
Alluc.ee, another website often used by people to stream and download movies, is also among the first few to use such mining method. Although they use a similar mining service, their method of implementing it is much more elegant. The website makes it transparent to the visitors how many hashes have been mined, allowing them to decrease or increase the CPU load, or even turn off the miner completely. The sources at the website revealed that it makes for a fun means for visitors to get rid of the disturbing ads. In the present implementation form of this miner, a visitor can browse the website in ad-free mode permanently, once he/she has provided for a specific amount of hashes.
The viability
Putting aside all the controversy related to the subject, the idea in itself is very innovative. The Pirate Bay is currently testing this new feature in an effort to find if it's a viable alternative to the conventional ads. The past few years have seen many torrent websites struggling to make decent revenues. More and more people are using ad blockers these days and the quality of ads has also dropped significantly over the years. Keeping in mind that Google Chrome is planning to integrate a default ad-blocker into its browser, things don't look very bright for the advertisers in the near future.
Usage of cryptocurrency miners can help solve this problem, unless ad-blockers start interfering with this income source as well.

5 Tips for Getting Your Credit Utilization Rate in Check
You may have heard the expression, "Just because you can doesn't mean you should." These words of advice are definitely applicable when it comes to credit cards — just because an account's upper limit is higher than its current balance doesn't mean it's wise for the cardholder to keep spending until they max it out.
Why? Because utilizing more than 30 percent of your available balance on any individual card — or across all of your cards — makes you appear riskier to lenders. It gives the impression you may be depending on credit cards to get by. This measure is called your credit utilization rate and having a high percentage of credit in play can start to drag down your credit score.
Here are five tips for getting your credit utilization rate in check if it starts to creep northward of 30 percent or so.
Make Payments More Than Once Per Month
Adjusting your credit card payment schedule from once per month to every two weeks can help. This simple action helps bring your balance down more quickly, and lower balances tend to lower utilization rates. As Experian notes, utilization rate is actually the second biggest factor lenders consider when calculating credit rating.
If you're used to paying $300 once at the end of the month, try instead paying $175 or $200 twice per month. This may require jostling around your budget to come up with the extra funds, but this slight increase will slash your debt faster and help pull your utilization back into the safe zone, too.
Ask for a Credit Line Increase
Another way to go about optimizing your utilization rate is to ask for an increase on one or more credit lines. First, check to see whether your lender has already approved you for a higher limit. If no automatic increase has been granted to your account, you'll have to put in a request. You'll have a better chance of hearing a "yes" from lenders if you've made timely payments in the past.
It's important to keep in mind this strategy only works if you avoid running up your balance, even with a higher limit in place.
Pay More Than the Minimum Due
Paying more than the minimum amount due is another way to chip away at balances more quickly, especially if most of your minimum payments are going toward interest fees rather than tackling the core balance.
However, as many Freedom Debt Relief reviews note, many cardholders are unable to pay more than the minimum — or may even fall behind on minimum payments — following financial hardship like divorce, medical bills or layoffs. If your credit utilization is high because you're unable to keep up on credit card payments, it's time to revisit your budget and speak with a credit counselor qualified to offer advice on how you can get back on track.
Avoid Closing Old Credit Accounts
While closing old credit accounts you haven't used in a while may feel like cleaning house, it can adversely affect your credit utilization — and thus your score. Shrinking your available pool of credit means your utilization percentage will rise, even if your balances remain the same.
As long as there's no annual fee on old accounts, it usually doesn't hurt to keep them open. In fact, it'll help your credit in terms of lengthening your history, too.
Open a New Credit Card
Last, but perhaps riskiest, is opening a new credit account. However, it's only prudent to do so if you can keep spending very low on this card. This can do more harm than good if you're tempted by the allure of an available balance.
It's worth looking into what you can do to lower your credit utilization rate. Keeping it below 30 percent will help your credit score; while exceeding this cap can start to negatively affect it.

Smart tips for Dealing with Debt Effectively
Whether big or little, you have to deal with your debt to make sure it doesn't get out of control. Living with denial as a money borrower will not only increase your money woes but anxiety as well. Getting out of debt is one of the vital steps to reach your personal or business-related financial goals. You are not alone if you are in debt but paying it off as soon as possible is the only way to save money for a happy living. Everyone who gets rid of the debt often combines different strategies and tactics for dealing with debt.
In this article, there are some smart tips for businesses and individuals deal with debt.
How Much You Owe
In order to pay all your debts off, you need to know the exact owed amount. Make a list of all your debts with essential details like the name of the creditor, interest rate, amount of the debt, due date, and monthly payments to be made, etc. in an organized manner. It will allow you to see the bigger and clear picture of your debts. Whether you want to get rid of existing debts for better credit scores or further in need of a loan to manage financial needs, getting all the debt details at a place lets you create a debt repayment plan accordingly.
Pay Your Bills on Time
Late payments or forgetting to pay bills can make it harder to pay your debts off. Missing two or more payments in a sequence increases the finance charges and interest rate as well. That is the reason, be careful about monthly bill payments and always be on time to pay. For this purpose, you can schedule monthly payments by using a money management app or any other fintech solution. Setting reminders and alarms is another best way to stay on top of all monthly payments. In this way, you are not only able to make monthly payments on time but your credit scores increase also.
Pay more than the Minimum
Making payments more than the minimum is one of the smart tips for dealing with debt. If you are using a debt repayment plan and have monthly payment figures on hand, you should try to pay more than the figures you have. It will not only help you save many bucks on the lower interest rate but will also boost the debt repayment process incredibly. However, be sure to check with the creditor to ensure that they don't charge any prepayments.
Give a Try to Debt Snowball
If you cannot pay more than the minimum towards monthly payments, then you can opt for a debt snowball method to speed up the debt repayment. It requires you to list the debts from a smaller amount to bigger. Then, throw your money towards the smallest amounts first and move towards the bigger one. Over time, small payments will disappear soon one by one and will help you move towards the bigger amounts to get rid of all your debts in a short span of time.
Sell Unnecessary Things
When you are struggling with debts and want some extra money to pay them off quickly, selling the unnecessary things around can gather a handsome amount of bucks that you can use to pay the debt off. Take a look around and find out the things that are useless for you and you can live without. Visit the market and sell these things to collect money that can go towards loan repayment. There are so many online places where you can sell used items on good rates. You can also hold a yard sale on Facebook to find good customers for things around.
Identify Spending Habits and Make Changes
According to experts, retail therapy is one of the best ways to deal with debt stress and to get rid of debts quickly. When we are overwhelmed, we are more likely to spend on things to feel better but these can relieve stress in the short term and can end up with financial pitfalls. It is the place where we need to identify spending habits and prevent mindless spending to save money for debt payment. Think about the things that you can live without and stop spending on those. Also, find the financial areas where you can cut down to build funds for quick debt repayment. If you are comfortable with a standard car, then sale out your luxury car and send the extra money towards loan repayment.

The Cost of Living: Finances and Comfort
Have you ever wondered how much it costs to live every day? And by living we mean our day to day expenses. If for instance, we had a financial advisor keeping track of your day to day expenses how much would that cost? For the number of years that you have lived have you ever really thought about the cost of loving?
The cost of life
As we go about our day to day lives, we buy, we live, and we spend. That is why it is very important for us to always keep track of our finances, just like online betting ca. And that is also why we have a retirement plan because we want to make surethat even when we are older, we try to live a life of comfort.
We have budgets, we have loans and credit schemes all to make sure that our youth and adult life, we live the best lives that we can. And all this accredited to the cost of living, or rather should we say the need of comfort?
How the need for Comforteffects of finances
We all want to live comfortably. As we mentioned earlier that is why we even save up for retirement. So, one can easily say that is it because of this need for comfort that our finances are depleted every day. Even when it comes to games, we realised that the arcades were not comfortable so we created online versions of them. That is why we have best usa casinos onlinegames . So that you pay in the comfort of your home. You see, it all seems to go down to the need for comfort.
The mortgages that we take, the loans and the jobs that we have. It all because we want to live in comfort. And because we want to live in comfort, we will do all that it takes. Even if it means working 24 hours a day, 7 days a week and 365 days a year all just because we want to live in comfort.