Ezekwesili Accuses Buhari Of Tribalism
A former Minister of Education, Dr Oby Ezekwesili has urged President Muhammadu Buhari to stop being a sectional leader and take the moral high ground.
Ezekwesili, who supported Buhari during the 2015 presidential elections, urged the President to act as a true leader by showing love to all.
The former minister said this in a series of tweets on Twitter while reacting to the recent deployment of soldiers in the South-East codenamed Operation Python Dance 2.
She stated, "It is tragic that you, our President, Muhammadu Buhari, have deliberately or inadvertently alienated a segment of the people you lead. It is tragic."
Ezekwesili said it was wrong of Buhari to punish an entire geo-political zone because of the actions of a few.
She added, "The leader of a country cannot be friends only of those he/she likes. No. That is not leadership. The leader builds up groups. Not divide. You cannot lead only those that worship and swear by you. You are the leader. You must carry the burden even of those that detest you.
"It is the lowest form of churlishness that is unbecoming of a leader to send signals that you dislike anyone of the groups you lead. A leader is a winner. When a winner acts like a loser, things go wrong in his kingdom. Real leaders build a bond with all their people.
"Worst is when a leader makes enemies of most because he abhors the action of one or a few. That is not leadership! That is ethnic prejudice. A real leader does not suffer from the destructive disease of ethnic prejudice. It endangers his/her people and real leaders cannot bear such," she added.
Adeboye Slams FG Over Border Closure, VAT Increase, Others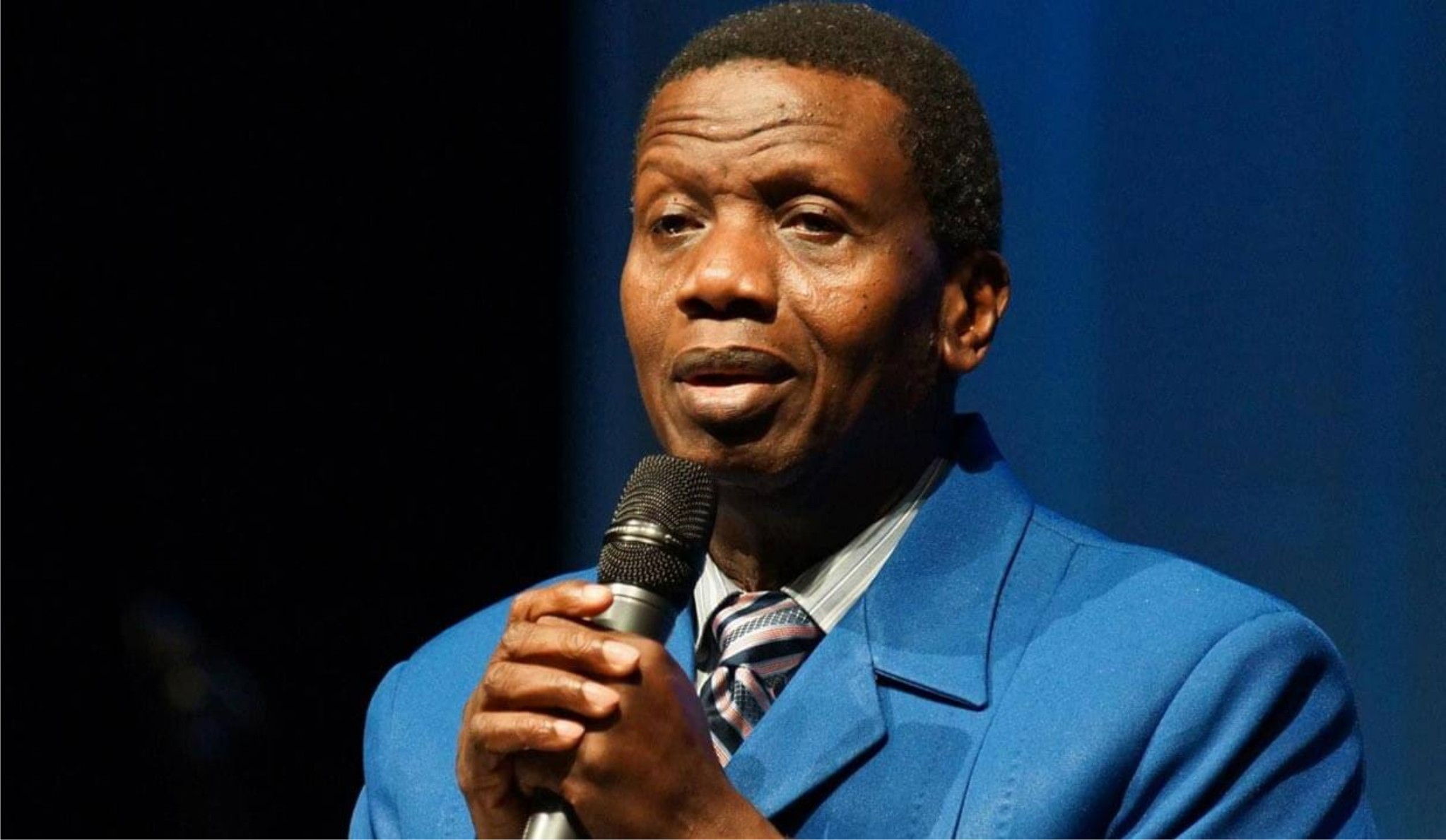 The General Overseer of The Redeemed Christian Church of God (RCCG), Pastor Enoch Adeboye, has kicked against the closure of Nigerian borders with neighbouring countries and also condemned the proposed increase of VAT from 5 per cent to 7.5 per cent by the Federal Government.
The proposal, he said, would further increase the burdens on Nigerians.
Adeboye also said the proposed reintroduction of toll gates on Federal Government roads was insensitive.
The plan, he said, shouldn't be considered at a time most federal roads were in pitiable condition.
The Federal Government, as far as Adeboye is concerned, should refocus its plans and programmes toward initiatives that would lessen the suffering and burdens of Nigerians.
He spoke, yesterday, at the special church service at the RCCG headquarters, Throne of Grace, Ebute-Metta, Lagos.
The programme tagged, 'Arise' attracted worshippers and traditional rulers led by the Alake and Paramount Ruler of Egbaland, Oba Adedotun Gbadebo.
He further pointed out the closure of borders to importation of rice was ill-conceived because it has made the stable unavailable to most Nigerians.
Adeboye said that the Federal Government should henceforth focus on initiating policies that would lessen the sufferings and burdens of Nigerians, because according to him, a nation at 59 is no longer young.
Such policies, he said, should have the capability to move the country out of doldrums, make her arise and pitch her tent with comity of nations.
Speaking through the Assistant General Overseer, Administration and Personnel, Pastor Johnson Odesola, Adeboye emphasised a lot of policies of government are not helping Nigerians.
He lamented many Nigerians were suffering when the wealth of their nation are just in few hands who have refused to let go.
The respected preacher also criticised how banks are fixing interest rate, which he described as one of the highest in the world, saying the development was making business environment unfavourable for Nigerians.
He bemoaned the condition of commoners, saying it was insensitive for the Federal Government to consider bringing back toll gates when the roads were in bad conditions.
Oba Gbadebo appreciated God for the 59th Independence celebration, saying that God has helped us a lot as Nigeria has remained one the federation that has remain strong and indivisible since independence in 1960.
He appealed to Nigeria leaders to consolidate on the success and achievements made so far in Nigeria by working for the interest of the people rather than their personal interest and gain.
He restated that leaders in position of authority are put there by God and will one day give account of their stewardship to him.
Wike Hails Most Beautiful Girl In Nigeria …As Miss Rivers Emerges Winner Of 2019 Pageant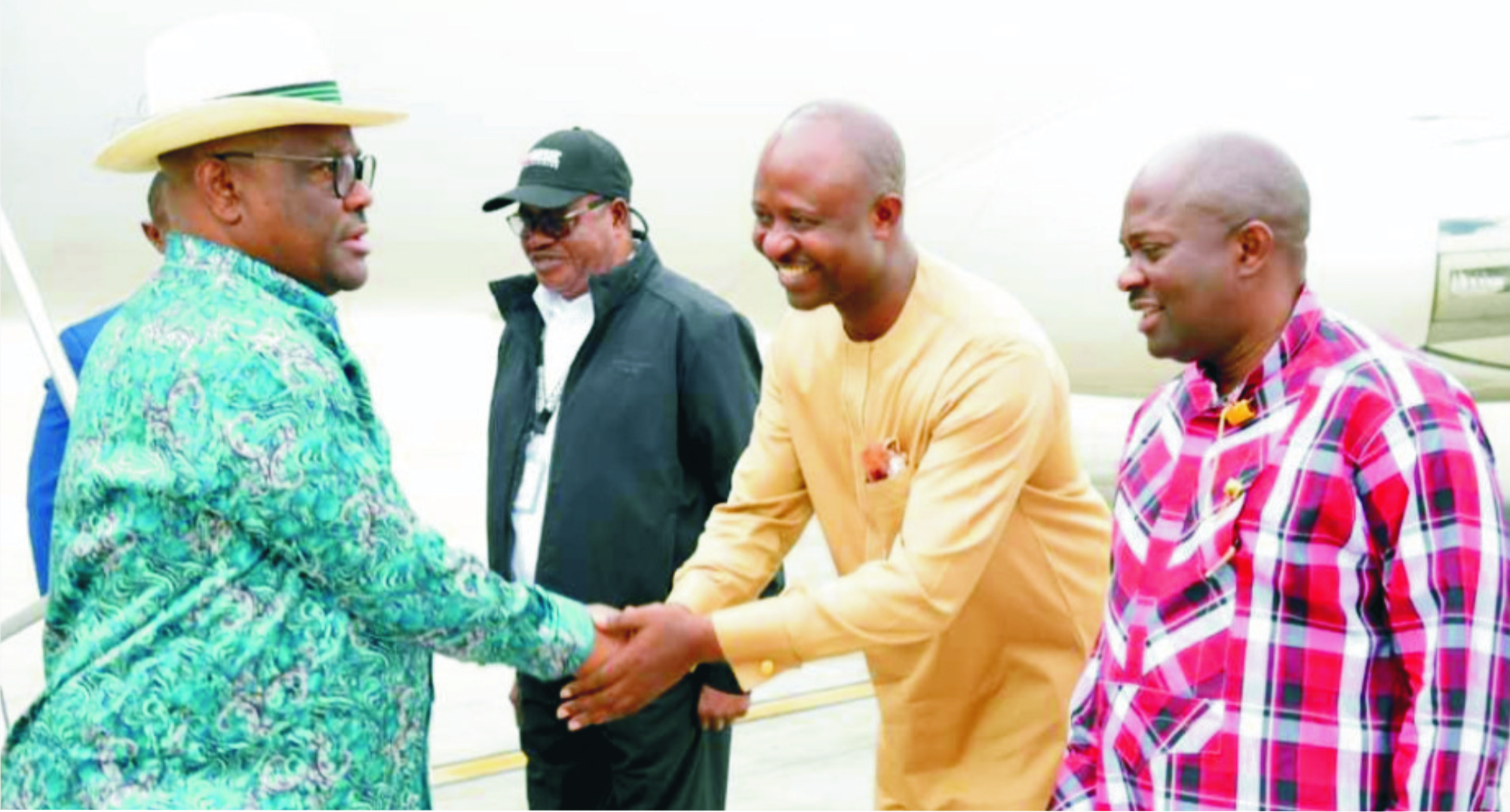 The Rivers State Governor, Chief Nyesom Wike has congratulated Miss Nyekachi Douglas for winning the Most Beautiful Girl in Nigeria Contest (MBGN) 2019.
Wike described the feat as a reflection of the beautiful endowment of the people of Rivers State.
According to him, the news is quite symbolic because it is in line with the NEW Vision of the present administration in the state.
A statement signed by the Permanent Secretary, Ministry of Information and Communications, Pastor Paulinus Nsirim, last Saturday, quoted the governor as saying, "Miss Nyekachi Douglas is a true Rivers daughter who has gone to show the world that Rivers youths are not only beautiful but also talented.
"The state government will honour this great ambassador for bringing the prestigious MBGN crown to Rivers State. It is our hope that the reigning MBGN Queen will follow the footsteps of Agbani Darego who was crowned Miss World in 2001," he stated.
The governor urged all Rivers youths to shun criminality and showcase the resilience and resourcefulness of the Rivers man in all their endeavours.
It would be recalled that Miss Nyekachi Douglas beat 36 other contestants to become the most beautiful girl in Nigeria at the just-concluded MBGN contest held at the Gabriel Okara Cultural Centre in Yenagoa, Bayelsa State.
The MBGN pageant, which began in 1983, was originally called Miss Universe Nigeria.
It gained attention after it changed its name to Most Beautiful Girl in Nigeria in 1986.
Earlier, Miss Rivers, Nyekachi Douglas had emerged the winner of the 2019 edition of the Most Beautiful Girl in Nigeria (MBGN) pageant held last Saturday, at the Gabriel Okara Cultural Centre, Yenagoa, Bayelsa State.
The 21-year old queen defeated 36 other contestants to clinch the highly-coveted crown.
Miss Bayelsa, Becky Ogene emerged the first runner up, while Miss Abuja, Pamela Ifejoka won second runner up position at the glamorous event that was witnessed by a constellation of stars from the entertainment enclave, show business and the fashion industry.
Speaking with The Tide shortly after being crowned by the outgoing MBGN queen, Anita Ukah, in the presence of the Special Adviser to the Bayelsa State Governor on Entertainment and Tourism, Mr. Guy Murray-Bruce, and Mr. Nigeria, Mr. Nelson Enwerem, the Emohua-born beauty queen, who also won the Miss Amity Award, gave gratitude to God for her victory, and promised to use her position to better the lots of the less-privileged in the society and promote the welfare of the girl-child.
Other awardees were Miss Kwara, Folakemi Yunusa, who won the Miss Photogenic award, MBGN Model was won by Miss Delta, Joy Ossai, Miss Ogun, Temitope Are clinched the Best Talent award, Miss Adamawa, Afury Cynthia emerged the Face of Lush with N500,000.00, Best Swim Wear went to Miss Taraba, Olutosin Araromi, while the Best National Costume award went to Miss Abia, Michelle Nwagbara.
The event was hosted by actress and media personality, Layole Oyetogan, and ace comedian, Bovi Ugboma, popularly known as Bovi.
The guests were thrilled by popular performing musicians including Timi Dakolo, Seyi Shey, and saxophonist, Kwittee.
Jacob Obinna
Troops, Bandits' Clash Claims Four Soldiers, 60 Others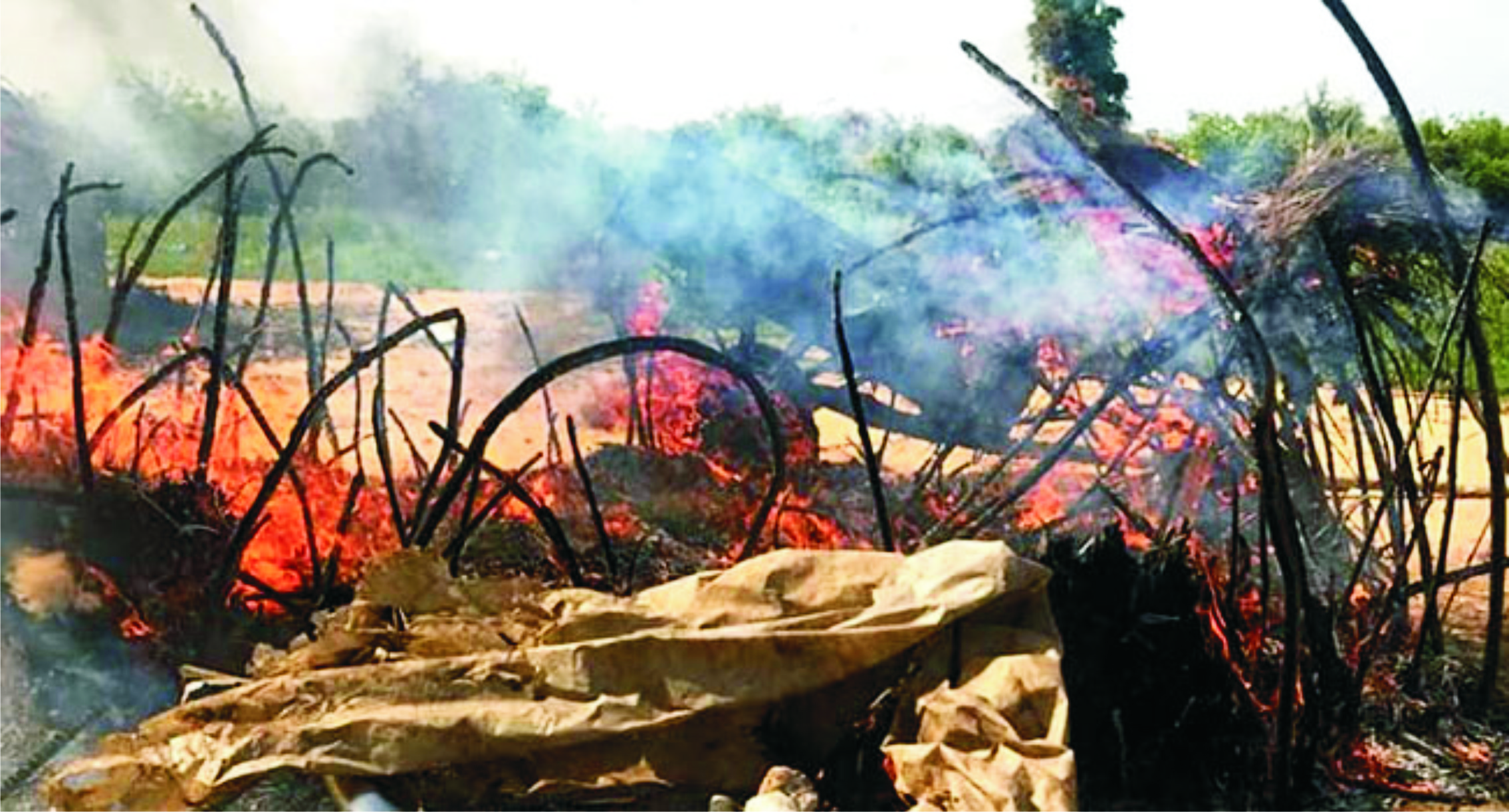 The Nigerian troops have killed 60 bandits, including their leader, popularly known as 'Emir' in Zamfara State and recovered 400 cows.
The success was recorded by troops of Operation Hadarin Daji (OPHD), in a bid to clear Zamfara of criminal elements and unrepentant bandits.
In a statement, the Acting Force Information Officer, Captain Ayobami Oni-Orisan, recalled that on October 3, 2019, troops deployed at Sunke in Anka Local Government Area, came under unprovoked attack by armed bandits despite the ongoing peace process in the state, adding, however, that gallant troops successfully repelled the attack, killed 19 bandits in the process while, unfortunately, four soldiers lost their lives during the encounter.
"As a result of the encounter, troops further commenced aggressive clearance operations nicknamed Operation Mushare on October 6, 2019, with a view to apprehending the recalcitrant bandits. Consequently, between 6th and 7th of October, 2019, within Bawa Daji general area, three heavily fortified camps at Gubarawa, Bawa Daji and Bawa Daji Forest were destroyed when the troops overpowered the bandits, overrun the three camps and neutralized 39 bandits, (including the notorious bandits' leader known as "Emir") and many bandits were obviously wounded," he said.
The following items were recovered from the bandits/camps: Three AK-47 rifles, 421 7.62mm (special) ammunition, 30 PKT rifle rounds, 10 magazines, five motorcycles, 177 cows, seven handsets, two handset batteries, substance suspected to be Cannabis Sativa and charms while four soldiers were wounded during the operation.
Oni-Orisan added that in continuation with the offensive against the bandits, clearance operations were also extended to the general area of Kuruwa, Kawara, Kalahe and Zango villages in Bakura Local Government Area where troops encountered a large number of marauders at their camp in Zango village on October 8, 2019, saying that the determined troops overwhelmed the armed bandits with a high volume of fire, neutralized 19 of the criminals and recovered one motorcycle.
"Additionally, troops also arrested a suspected bandit, Abubakar Umar along road Lamba– Damri axis with the sum of N400,000 presumably for purchase of bandits logistics supplies. The suspect will be handed over to the civil police for further investigation/necessary action.
"Additionally, on October 8, 2019, troops on fighting patrol in Bukkuyum general area, intercepted some logistics items enroute to bandits' camps. The items include: 13 Jerry cans of Premium Motor Spirit (PMS), eight litres of engine oil and four motorcycle tyre tubes.
"Furthermore, on October 9, 2019, troops deployed in Anka general area, based on intelligence intercepted and arrested suspected bandits' logistics suppliers named Lawali Umar and Jamilu Liman around Kuturu village in Anka Local Government Area of the state purchasing some logistics items for onward movement to the bandits' camps. Consequently, the troops recovered the under listed items: Four jerry cans of Premium Motor Spirit (PMS), 1 carton of Malt, three packets of soft drinks and1 packet of Nutri milk.
"In a related development, based on intelligence indicating that armed bandits were seen crossing with some rustled cows at Daki Takwas in Anka Local Government Area, OPHD troops deployed in the general area immediately ambushed the criminals along road Anka-Daki Takwas. The criminals fled and abandoned the rustled cows in the area. Troops pursued the fleeing criminals and successfully neutralized 20 of them," he disclosed.
Oni-Orisan said presently, troops had dominated the general area with aggressive patrols, snap checkpoints and ambushes among other line of operations to deny the criminals freedom of action.
"This onslaught against armed banditry and all other criminal activities will continue until banditry is effectively combated. Troops will continue to remain highly committed and professional in carrying out assigned tasks in line with the extant Rules of Engagement and Code of Conduct.