Flood Submerges Houses In Rivers Community …Sacks Thousands From Homes
No fewer than 700 houses in Eneka community in Obio/Akpor Local Government Area of Rivers State, have been affected by the recent flooding ravaging parts of the state.
Some residents of the  community who spoke to newsmen in Port Harcourt stated that the flood which began in July has already rendered thousands of families homeless following the submerging of their homes and properties.
Our correspondent witnessed canoe conveying residents from point to point.
A resident of Rumuositu, Mrs Blessing Wagbara, lamented  saying, "we saw the water coming out from the ground around July ending, but we didn't think much of it, only to find it rising consistently until our homes and properties were covered with the water".
The chairman, Community Development Committee, Rumuola, Gabriel Chukwu said the situation is beyond what the community can handle and called for government assistance.
Chukwu said already,  thousands of persons have been displaced while he estimated the damage to be worth millions of naira.
According to him, "the situation rose when most residents were out on their daily routine only to return to find their homes and properties, including cars submerged in water, the community cannot handle this kind of disaster alone, government should please come to our aid".
He lamented that they have had to flee their communities because leeches and snakes have taken over their homes.
Chukwu urged government to look into how to enforcing town planning policies of the state and prosecute any defaulter as this would serve as detterent to those so the who deliberately violates the laws.
Tonye Nria-Dappa

Policy Dialogue Participants Task FG On Property Tax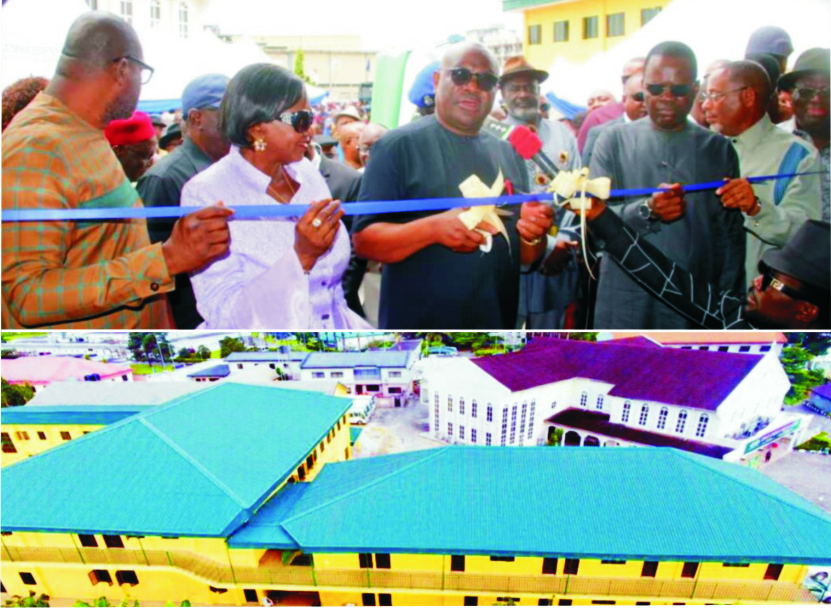 Participants at the monthly Policy Dialogue on the Next Level in Abuja have urged the Federal Government to introduce property tax towards generating necessary funds for its critical projects.
In a resolution at the end of the dialogue, they called on government to strengthen the country's tax laws to ensure necessary funding for its projects.
The participants observed that dwindling oil revenue had made it difficult for government to fund critical projects.
"Federal government must copy from other countries where property tax plays critical role in revenue generation.
"In Britain for instance, property tax provides large chunk of government revenue, Nigerian government can copy from that by introducing property tax in the country.
"You find Nigerians building large estates across the country without paying tax, this is more pronounced in Abuja where you have large number of unoccupied houses all over the city.
"Taxing those houses will help generate fund for projects in the country," they said.
The participants also urged government to adopt horizontal personal income tax system in the country to increase income tax revenue.
"Government should adopt horizontal tax system like other countries, this will ensure that high income earners pay more tax, while low income earners pay less.
"This will increase government revenue base and ensure more funding for critical areas of the economy," they said.
The participants also urged government to strengthen anti corruption agencies in the country for better results.
"Strengthening anti corruption agencies will help recover more stolen funds that could be channeled into critical projects in the country," they said.
The participants also advised government to enhance the operation of revenue generating agencies by improving their funding, infrastructure and welfare of their personnel.
They also urged government to harmonise its economic policies to prevent conflicts, as well as invest in human capacity development to increase productivity of Nigerians.
Senior Special Assistant to the President on Policy Development and Analysis and convener of the dialogue, Alhaji Bapetel Hassan said the object was to get Nigerians' inputs on government policies towards better service delivery.
"We decided to invite Nigerians from different spheres of life to discuss on policies and programmes of government to get their inputs for better service delivery.
"We would continue with the dialogue on monthly basis," he said.
Hassan said the outcome of the dialogue would be transmitted to President Muhammadu Buhari for action.
Some of the participants at the event included university lecturers, entrepreneurs, Non Governmental Organisations (NGOs), representatives of anti corruption agencies, the media and Civil Society Organisations (CSOs).

Stakeholder Wants FG To Review Housing Provision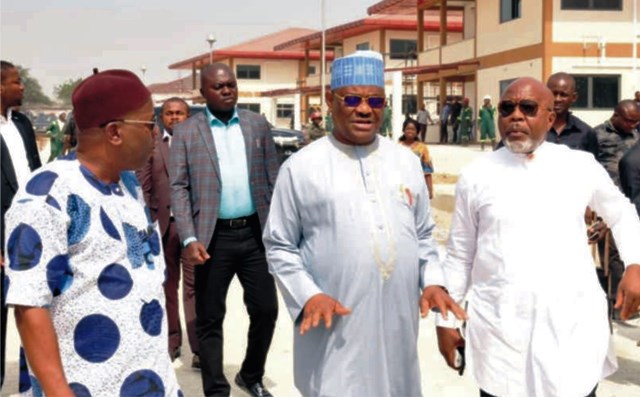 The Senior Partner and Chief Executive Officer, Knight Frank Nigeria, Mr Frank Okosun, has asked the Federal Government to revisit housing provision in the country.
Okosun said lack of access to housing had affected many facets of the economy.
He stated that to address the problem, the government should look into mortgage issues and other challenges in the industry, and make housing available to those in need of them.
"There is a huge housing deficit in Nigeria and this has affected a lot of things. Without solving this, everything else will be affected," he said.
Okosun spoke in Lagos during his investiture as the new Senior Partner/CEO of Knight Frank Nigeria and send off of the immediate past CEO, Mr Albert Orizu.
"Government has to look into housing. Housing delivery is poor. We need to ensure that first-time buyers have access to decent housing," he added.
According to him, the recently inaugurated economic team should look into the human aspect of the economy by deliberately focusing on housing needs.
Okosun said without access to decent housing, the productivity of people in the working class might be low.
"The government should also try to reduce interest rate. Yes, the government is coming up with different initiatives on housing but it is not trickling down to the low-income earners. There is so much concentration on the upper class," he added.
Orizu said mortgage remained a major problem hindering the growth of the housing sector.
He, however, stated that there was room for the government to come in and make a difference.
"Housing cost is high but government can participate more in the low and middle-income class where there is more need. Once they are able to make land available and provide good mortgage system, then it will be easier for people to have their own houses," he said.

China, Nigeria Sign Pact For 5,200 Housing Units Construction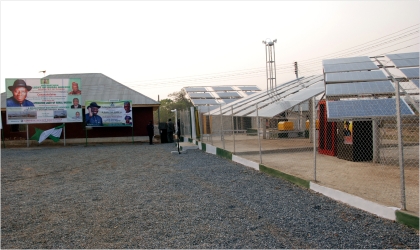 The Hebei Province Investors of People's Republic of China has Monday signed a Memorandum of Understanding (MoU) with a Nigerian firm, Zvecan Consulting and Engineering Ltd for the construction of 5200 housing units in the Federal Capital Territory (FCT).
The MoU will see the Chinese investors carrying out business in Nigeria's infrastructure, health, solid minerals, mines, and agriculture sectors.
Speaking during the MoU-signing ceremony in Abuja, last Monday Ying, Executive President of Hebei International Investment Promotion Association, Mr Li Kai said that China remained committed to achieving targets.
According to him, the MoU will increase and improve trade agreements and bilateral relations between the two countries.
Li said: "On behalf of Hebei Province, we are so pleased to be in Nigeria and we are amazed by the infrastructures on the ground.
"We have brought more than 18 delegates from China that cut across various industries, such as manufacturing, investments, the medical profession, and so on.
"We are here to look out for opportunities in the Nigerian market because the country is the most populous in the continent of Africa.
"So the more people make up the population, the bigger the market.
"So if we really want to come into the African market, Nigeria will be our first choice.
"We feel so impressed by what we have seen so far and we are happy with the organisers and government's willingness to encourage Chinese investors to invest in Nigeria."
Also speaking, , Bauchi State Commissioner for Commerce and Industry, Mr Mohammed Sadiq who also signed an MoU on solid minerals and agriculture, said the agreement would further deepen their trade relations.
According to him, they have brought investors that are relevant to key areas of our state. "We are very interested and we look forward to more robust economic collaborations.
"There are laws put in place by the Federal Government which I think are good enough for investment to thrive.
"I urge the investors to explore platforms provided by the government to their advantage. "Bauchi is naturally endowed with a lot of natural and materials resources.
"We are looking up to a mutual collaboration to harness this to our advantage," the commissioner said.
ince investors, would deliver affordable houses and roads in the mining sector.
According to him, the MoU is in the agricultural sector, which deals with the exportation of Nigerian products to China.
"It also includes the mining sector which will be centered on the technological aspect of mining.
"The MoU involves the collaboration of the Federal Ministry of Trade and Investment and with this, it will help expand our job capacity and technological knowledge transfer," he said.