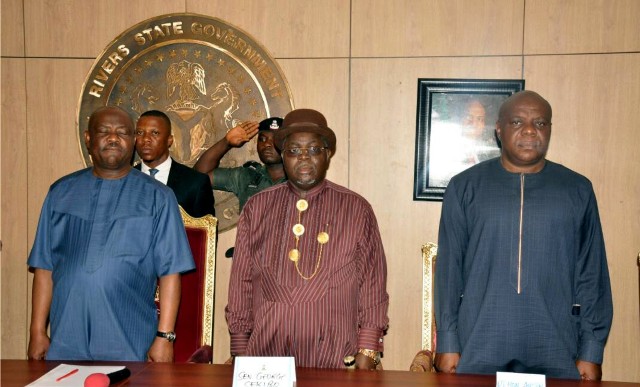 The former Senator representing Rivers East Senatorial District, Senator George Sekibo says his loss in the Appeal Court to his All Progressives Congress (APC) opponent, Chief Andrew Uchendu has nothing to do with Ikwerre agenda as being  peddled in some quarters.
Sekibo debunked the insinuation over the weekend in Port Harcourt, while reacting to the Appeal Court judgement that sacked him as the winner of the December 10, 2016 rerun election in the Senatorial District of the state.
The former Senator blamed both the police and Independent National Electoral Commission (INEC) for allegedly conspiring with the APC to sack him as senator representing the district.
Sekibo who warned against peddling fake rumours that would cause division in the state said his major supporters were the Ikwerres whom he hinted spent their resources and time during the elections and at the tribunal.
He called on his supporters and members of the Peoples Democratic Party (PDP) to disregard the rumours and support Governor Nyesom  Wike to move the state forward.
He also called on his supporters and members of the party to see the judgement as the way God designed it and should put the past behind them and get prepared for the party to take over the centre in 2019.
Sekibo thanked Governor Wike for his immense support and pledged his unalloyed support to the PDP and the state government.
He also thanked all members of PDP in the state, particularly the electorate in his senatorial district for their support  and mandate, regretting however that it was unfortunate that he was robbed of the mandate freely given him by a few individuals in power.
Sekibo who warned his supporters against using unpleasant  comments on the judiciary, noted that the judiciary was for everybody and that it only decided on what seemed to be real but manipulated by few individuals.
He said he has no blame whatsoever for the judiciary, but advised it to be independent enough to do the needful in order to shape the society and remain the last hope of the common man.
Enoch Epelle