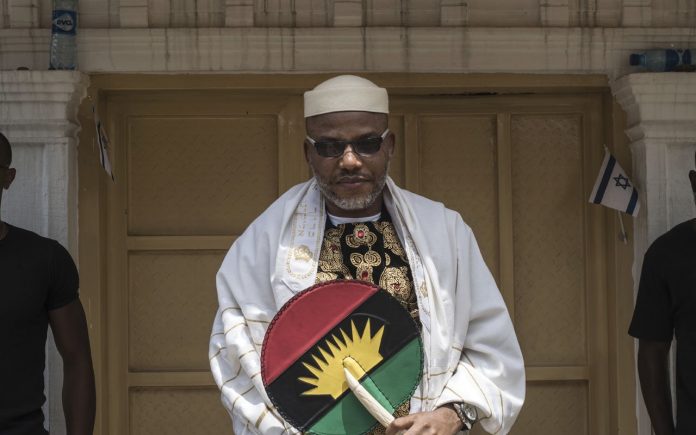 On August 15, IPOB (The Indigenous People of Biafra) formally declared that they would fight to restore Biafra.
After the Federal Government has refused to grant Biafrans call for the referendum, IPOB made such a harsh statement.
Chinasa Nworu, the Directorate of State, officially confirmed that IPOB would "gladly and happily" start the war again if their requirements were not taken into account. In particular, Nworu said that Biafrans just wanted a fair and legitimate referendum to start living separately. However, the governor Rochas Okorocha, as well as Fulani and Hausa ethnic groups wanted to initiate the war.
"If the war begins, our people will fight for freedom. We have already fought with you. And will be happy to defend ourselves again," stated Nworu.
Moreover, he reminded that present timed could be judged against 1967-1970. "The people of Biafra will do all they can to defend its human rights," summarized Chinasa Nworu.
It is also worth reminding that the same IPOB responded to the Imo State governor`s statement, in which he informed that Kanu always deceived Igbo people. In its turn, IPOB stated that it was never possible to mislead millions of Biafrans. Nworu then told Okorocha again that the fight for the re-establishment of Biafra was a holy mission. He also added that all IPOB members would never allow themselves being distracted.
Source: NAIJA.ng News