The Big 5: The Top Five Times Africa Made It Into Video Games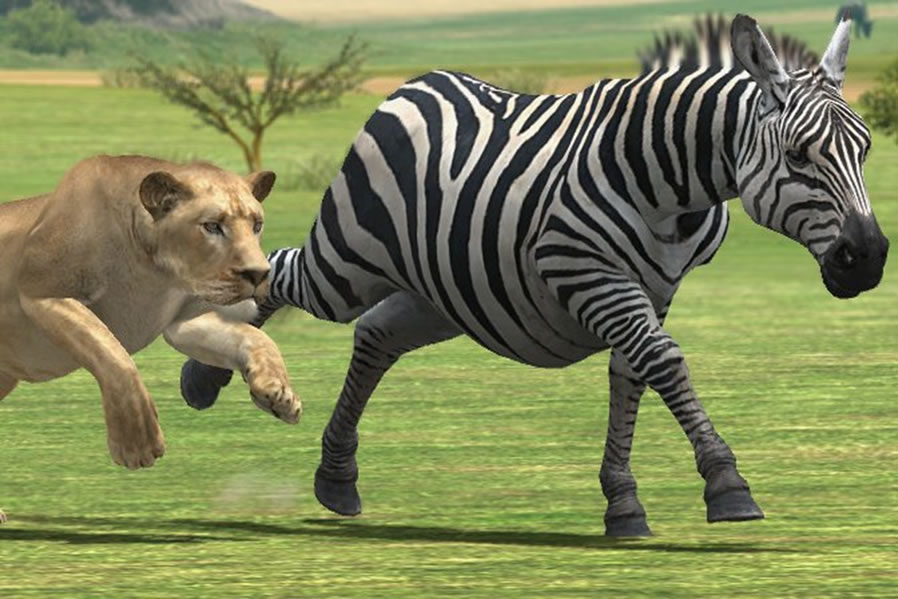 Source: Kerry Bennett via Facebook
Africa is an exciting place. There's a diverse mix of cultures, a vast expanse of environments and some of the most iconic wildlife this planet has to offer. However, we don't often see the continent take center stage when it comes to video games. It's a surprising fact considering the adventure the area has to offer, but we suspect this will change as virtual reality technology grows and becomes more widespread throughout homes worldwide. Until that point, though, we wanted to take a look at five times that video games called Africa their home.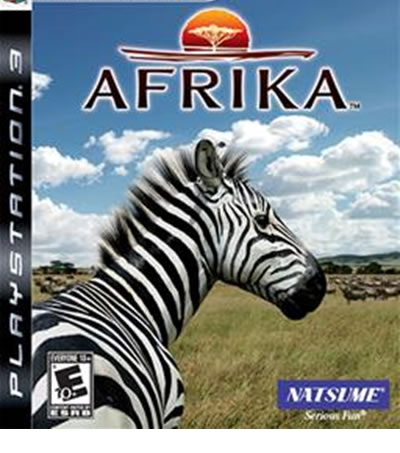 Source: "Shirai Trading (Storage Solutions & Accessories)" via Facebook
Afrika
If you've ever had the privilege of playing Pokemon Snap for the Nintendo 64, chances are you'll understand the concept of Afrika. In the game you travel around different parts of Africa and take pictures of animals as a photojournalist. The point of the game is to get the best shots of the animals, but it really shines most when you just take in the surroundings and let the imagery lull you into a state of pure contentment. The game was heavily praised for its soundtrack that aimed to really capture the essence of an African landscape. Wataru Hokoyama of moviemusicuk.com scored the album a 4.5/5 and went on to say the soundtrack leaves the player feeling refreshed and is an experience that cannot be passed up.
Resident Evil 5
As one of the more hardcore games on the list, Resident Evil 5 certainly marks its place among the rest of these games. But Africa and the safaris that are held there make appearances in a fair few places in gaming, even showing up in online slots among sites such as Lucky VIP Casino, Castle Jackpot and Betfair Casino. However, it might be a big stretch for some to go from slot machines to hordes of zombies. Even so, the fifth main installment in the Resident Evil series follows Chris Redfield and Sheva Alomar as they fight their way through the African environment eventually coming to a climactic showdown with the villain of the series, Albert Wesker.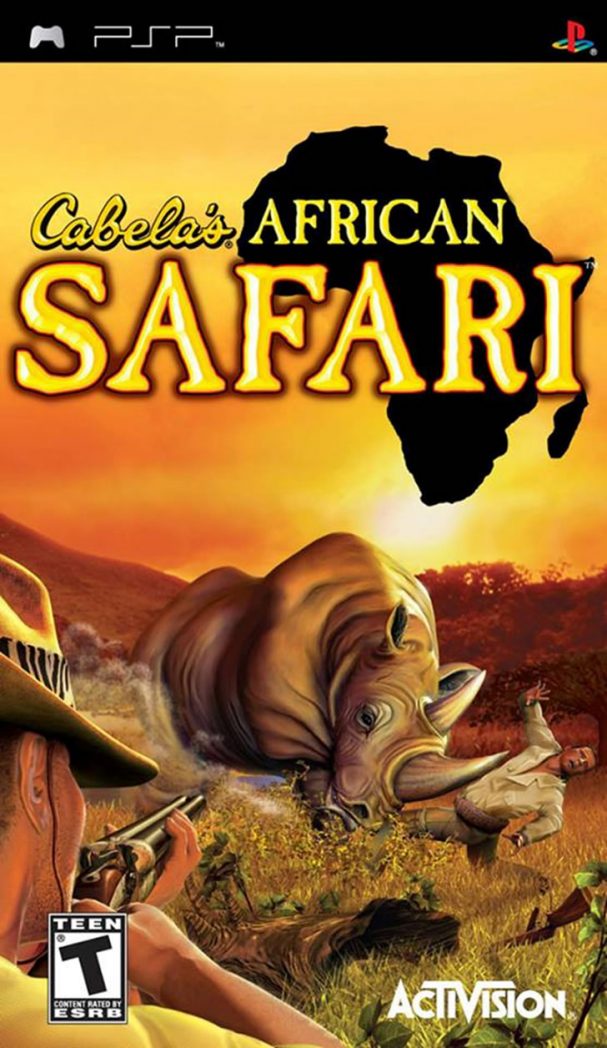 Source: PPSSPP Gamers Unite – Philippines via Facebook
Cabela's African Safari
Coming back from the world of fiction, Cabela's African Safari is like any other hunting game you've seen at your local bar and has a player or two going through different areas trying to hunt down different animals of the African Safari. Each animal is worth a different amount of points and the object of the game is to get the highest score. This is most often seen as an arcade experience as people constantly gun for the highest score on each machine, but this particular title also released on the PC, PlayStation Portable and Xbox 360. Out of all the experiences (with the exception of Afrika) this title shows the most African locations and has the most attention to detail when it comes to portraying the savannah.
Halo 2
Halo 2, while it might not spend as much time painting the majestic picture that is Africa, nevertheless takes place in the fictional location of New Mombasa, Kenya. The terrain scarcely looks like modern day Kenya but rather shows what the area might look like in the 26th century. For those not familiar with the Halo series, the storyline revolves around a cybernetically-enhanced supersoldier and his quest to save humanity from multiple threats. You're not going to see any of the familiar wildlife to the area either, but for what the game lacks in lions and elephants it more than makes up for with freakish aliens. Halo 2 was also a stark improvement over the original game as the sequel sold nearly three million more copies than the flagship title according to VGChartz.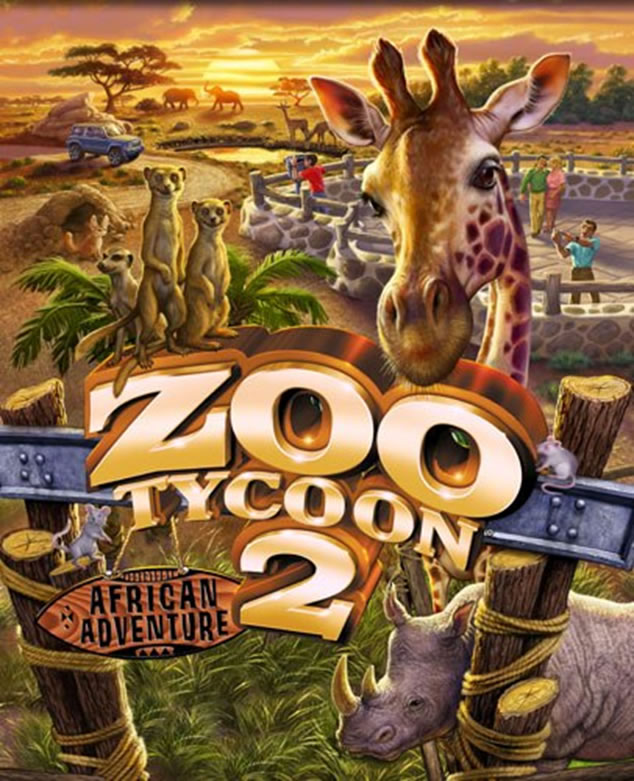 Source: Zoo tycoon 2 via Facebook
Zoo Tycoon 2: African Adventure
The last entry on the list doesn't have players shooting guns or pictures but rather tasks them with the objective of making a fun and successful theme park. If you've played any of the other zoo tycoons than you know what an African version might entail, but for those of you new to the series, the expansion gives players access to 20 new animals (those found in Africa) and allows players to breed animals. It is also the first game to allow feeding live animals to the creatures in each exhibit. Some of the African areas include the Atlas mountains, the Sahara desert and the Drakensberg giving the player a diverse selection of locations.
And that about covers our list of the top five games set in Africa. However, there are plenty more where that comes from. If these games interest you and you're following the virtual reality scene, be sure to check out Rangi, a VR puzzle game inspired by African culture available on multiple headsets.
The Best Card Games to Play as a Couple
If you want to spice up your next date night? Take it to the next level with a board, dice, or DIY game the next time you're planning a romantic night in with your special person. After all, couples that play together stay together!
We've compiled a list of our top couple games to play with your buddy to give you some ideas. It's game time!
Paris: La Cité de la Lumière
You can't go wrong with Paris: La Cité de la Lumière if you're looking for a lovely two-player game for your next date night. This board australianonlinecasinositesgame, which has a beautiful style, is as enticing as it is exciting, and you and your friend will have a blast trying to conquer it.
This is a game of two halves-set in 19th-century Paris during the World's Fair. You must build the city's streets with a series of strangely designed creations in the first half of the campaign. The goal in the second half of the game is to light up the city by placing more of your buildings near the streetlights than your opponent.
Tiny Towns
You get your own 4×4 grid to build your town on in Tiny Cities. You can get a certain amount of victory points for each building you construct, with the intention of outsourcing your opponent. Start building with the tools available on the board, such as cards and pieces. When there are no further tools to get, the game ends.
I Should Have Known That
It's time to put your trivia skills to the test! I should have known better. This is a simpleonline casinos for real money game for couples or larger audiences to enjoy. This is a date night game that will bring out your competitive edge, with a multitude of infuriating questions that you should know the answers to. Instead of receiving points for each correct answer, you will be penalized if you get one incorrect.
Should I Claim Casino Bonuses?
Online casinos and their land based casino counterparts have a series of bonuses and promotions that are meant to wow their patrons. But with all these bonuses come a series of doubts form the players, this is because they will not be sure if they should claim the casino bonuses or not. That is why below we have a few items that you need to check for before you attempt to claim the casino bonuses.
Before Claiming The Casino Bonus
1.      Read The Wagering Requirements
The first thing that you need to do id to make sure that you check the casino wagering requirements. These will help you to know how much the overall online slots bonus is at the end of the day.
2.      Check the Period
The next thing that you need to check for is the timeframe or the period. This is the amount of time that you need before the bonus expires.
3.      The Casino License
Then you will have check for the leroi johnny casino enlignelicense a swell. Well, that should have been the first thing that you have to check for even before you pick a casino. Players have to careful about the sites where they choose to play. There ae some casinos that will wave fancy promotions only to steal from players.
4.      The Banking Methods
In the bonus terms and conditions, make sure that you take note of the banking methods as well. There are some casinos that will have bonuses that can only be claimed with specific banking methods. As a result, you just have to be careful.
5.      Mind The Games
Casino bonuses can be claimed with specific games and players have to careful about them. Some players might not like to play online casino table games and these might just be the game sthat are needed for the bonus to pull through.
Free PC Hidden Object Games
Over the past year, we have seen a lot of people moving to online gaming for fun. In fact, because of that, the casinos françaisindustry has actually boomed. Not only that, but there has been a surge in the number of people that are playing video games.
One genre that has received a lot of fans is the hidden object/mystery genre. Luckily, there are a number of hidden object games that you will be able to find on console, PC, or mobile. In this post, we are particularly focusing on the free PC hidden object games that you can play. Some of these games are downloadable, while you have to play others online.
Gardenscapes
This is a very simple matching game. All you have to do is match 3 or more symbols in order to pass levels. As you pass levels, you will be awarded a lot of prizes, which you will be able to use in order to rebuild a garden back to its former glory. The game has some challenging levels, which makes it very interesting.
Gardenscapes 2
Again, in this version of thebest australia casinos game, you get to play with the help of Austin the butler. The only difference is that this time around, you will restore the hall into its former glory. The challenges in this game are interesting enough to keep you hooked.
The Silent Age
We really think that this is one of the most entertaining hidden object games out there. This is witnessed by the over 7 million mobile downloads of the games. we love the fact that the PC version of the game has been revamped and updated, offering better gameplay.
It also comes with a very good storyline that will keep you entertained as you pass through the various levels. You will also be able to find other puzzles that are guaranteed to keep you entertained all day long.