The Big 5: The Top Five Times Africa Made It Into Video Games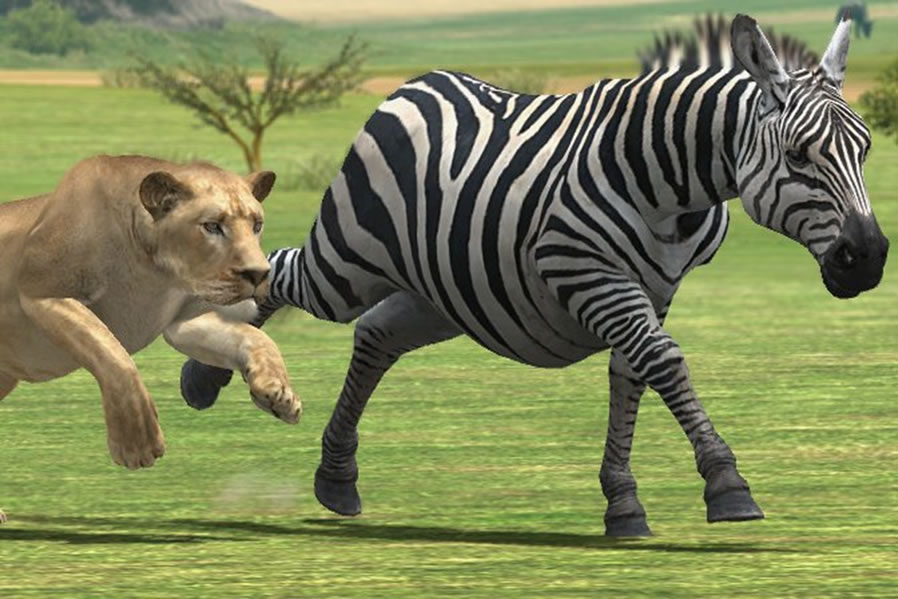 Source: Kerry Bennett via Facebook
Africa is an exciting place. There's a diverse mix of cultures, a vast expanse of environments and some of the most iconic wildlife this planet has to offer. However, we don't often see the continent take center stage when it comes to video games. It's a surprising fact considering the adventure the area has to offer, but we suspect this will change as virtual reality technology grows and becomes more widespread throughout homes worldwide. Until that point, though, we wanted to take a look at five times that video games called Africa their home.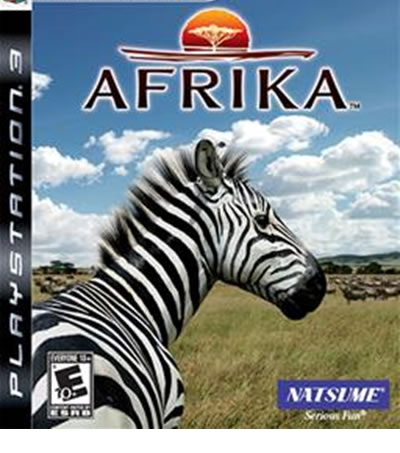 Source: "Shirai Trading (Storage Solutions & Accessories)" via Facebook
Afrika
If you've ever had the privilege of playing Pokemon Snap for the Nintendo 64, chances are you'll understand the concept of Afrika. In the game you travel around different parts of Africa and take pictures of animals as a photojournalist. The point of the game is to get the best shots of the animals, but it really shines most when you just take in the surroundings and let the imagery lull you into a state of pure contentment. The game was heavily praised for its soundtrack that aimed to really capture the essence of an African landscape. Wataru Hokoyama of moviemusicuk.com scored the album a 4.5/5 and went on to say the soundtrack leaves the player feeling refreshed and is an experience that cannot be passed up.
Resident Evil 5
As one of the more hardcore games on the list, Resident Evil 5 certainly marks its place among the rest of these games. But Africa and the safaris that are held there make appearances in a fair few places in gaming, even showing up in online slots among sites such as Lucky VIP Casino, Castle Jackpot and Betfair Casino. However, it might be a big stretch for some to go from slot machines to hordes of zombies. Even so, the fifth main installment in the Resident Evil series follows Chris Redfield and Sheva Alomar as they fight their way through the African environment eventually coming to a climactic showdown with the villain of the series, Albert Wesker.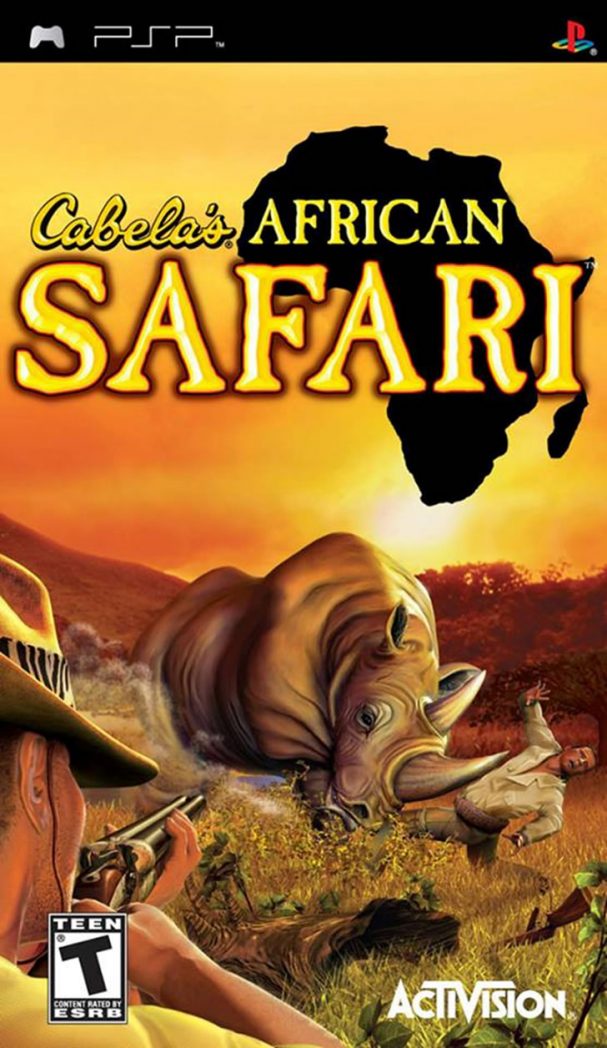 Source: PPSSPP Gamers Unite – Philippines via Facebook
Cabela's African Safari
Coming back from the world of fiction, Cabela's African Safari is like any other hunting game you've seen at your local bar and has a player or two going through different areas trying to hunt down different animals of the African Safari. Each animal is worth a different amount of points and the object of the game is to get the highest score. This is most often seen as an arcade experience as people constantly gun for the highest score on each machine, but this particular title also released on the PC, PlayStation Portable and Xbox 360. Out of all the experiences (with the exception of Afrika) this title shows the most African locations and has the most attention to detail when it comes to portraying the savannah.
Halo 2
Halo 2, while it might not spend as much time painting the majestic picture that is Africa, nevertheless takes place in the fictional location of New Mombasa, Kenya. The terrain scarcely looks like modern day Kenya but rather shows what the area might look like in the 26th century. For those not familiar with the Halo series, the storyline revolves around a cybernetically-enhanced supersoldier and his quest to save humanity from multiple threats. You're not going to see any of the familiar wildlife to the area either, but for what the game lacks in lions and elephants it more than makes up for with freakish aliens. Halo 2 was also a stark improvement over the original game as the sequel sold nearly three million more copies than the flagship title according to VGChartz.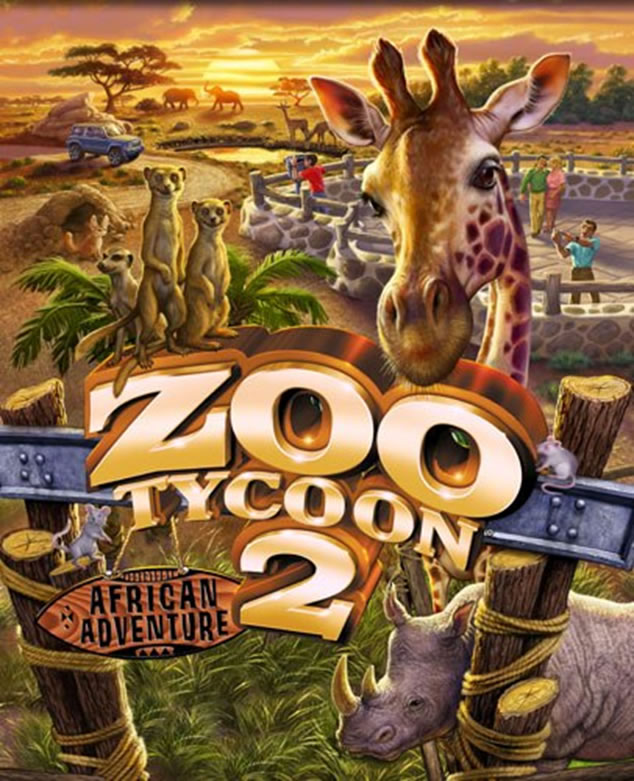 Source: Zoo tycoon 2 via Facebook
Zoo Tycoon 2: African Adventure
The last entry on the list doesn't have players shooting guns or pictures but rather tasks them with the objective of making a fun and successful theme park. If you've played any of the other zoo tycoons than you know what an African version might entail, but for those of you new to the series, the expansion gives players access to 20 new animals (those found in Africa) and allows players to breed animals. It is also the first game to allow feeding live animals to the creatures in each exhibit. Some of the African areas include the Atlas mountains, the Sahara desert and the Drakensberg giving the player a diverse selection of locations.
And that about covers our list of the top five games set in Africa. However, there are plenty more where that comes from. If these games interest you and you're following the virtual reality scene, be sure to check out Rangi, a VR puzzle game inspired by African culture available on multiple headsets.

Is it Important To manage your Time While Playing PC Games?
PC Games are games that can be played by anyone and everyone who can play them. As such, there are games for all types of people from the clean freak freaks to the action lovers and those who simply love horror and creepy things, we can guarantee that there are games for you to enjoy.
As much as we love to play PC games, we have question today that has plagued our minds for a while now and that that is time management in PC games.
For most of our day to day activities like playing jokaroom online casino Australia games, work, and even watching the TV, we make sure to take note of the time so that we don't spend much of it on one thing. But do the same principles work as we play PC games or are they an exception?
Why Mange Time While Gaming
The bulk of PC gamers play games whenever they are in the mood to play them and when they are bored. This means that they have no specific time table that they follow when they play the games. Which will then prove that time may be irrelevant while you are having fun on PC games.
But then again there are some players who will only play when they are taking a breather after a long day. This is because PC games are a very good way to eases of the stress. As such, some gamers play when they are home and want to relax.
Then we have those players who will play at literally any hour of the day. Those gamers whose lives literally revolve around PC gaming. And are able to be able to tell you every single thing about the games.
Therefore, is it important to manage tour time as you play PC games as you would while playing real money casinos games, or you can simply play and ignore time? Well, this will depend on what type of games you are playing as well as what else you want to do with your time as well.

Types of Technology Systems that You Should Know About
In order for technology to be available, there are resources that should be there. We are going to look at these resources that ensure technology is available.
People
When there is need that is when technology is created. Technology arises from needs and these needs will continue to drive technology.  When there is need, people try to learn and develop things based on the knowledge that they would have acquired. Existing knowledge is usually combined with new ideas in order to create new technology for example now we have meilleurs casinos enlignefrançais not only land based casino .People are the most important resource when it comes to the creation of technology because they provide labour.
Information
Information is another important element in the creation of technology. This is because people need information in order to create new technology. Raw data is collected and processed in order to come up with new technology. When that information i8s processed, it is then applied so that the needs of people are met.
Materials
There are two types of materials namely raw materials and synthetic materials. Raw materials are those that are natural, they are air, water, land plants, minerals, timber and animals. Synthetic materials on the other hand are manufactured, they do not have the characteristics of natural resources. Also, when it comes to raw materials, there are two types namely renewable and non-renewable.
Renewable Raw Materials
These can be grown and they can be replaced. Animals, trees and plants fall into this category.
Non-renewable Raw Materials
These are the opposite of renewable, they cannot be replaced. Minerals and land cannot be replaced, they fall into this category.
Limited and Unlimited Resources
There areresources that are limited and those that are not limited. Some resources are available in abundance while others are in short supply. All these are factors that contribute when it comes to the creation of new technology like nowadays you can play best online roulette games anywhere anytime because of technology. Technologies have been invented in order to make up for the scarce resources. Replacing scarce materials with synthetic ones save the environment.

Reasons Why Train Travel is the Best
Train travel is one of the most underrated form of long-distance travel available. Well, there are moments whereby air travels will face its own ups and downs. Cars can also easily go misaligned, but train travel is unlikely to face any form of mishap.
Trains can actually get you everywhere, the only thing is that they can't cross oceans and most remote areas don't have access to trans.
But if you have a tight budget and you want to travel within the continent, city to city then they are good option that you should try, and play games at https://www.francaisonlinecasinos.net/machine-a-sous/
Here are some of the reasons that you need to consider taking a train to your next destination.
Cost
In some countries trains are very cheap. But that's not the case in the US. In the USA trains are not cheap, but in general terms they are cheaper than a plane especially when it comes to short distances.
Moreover, most train stations offer its passengers discounts on different destinations. Nevertheless, children under 2 years old ride for free whereas kids from 2 to 15 years will ride half price. Above all, train prices are very stable compared to other means of transport.
Sanity
When it comes to other means of transport such as airplane and buses you will get to stand in long check-in lines. But you will never see such at train stations. In most cases, at train stations you will just get your ticket and just walk in the train without any hassle. This offers the best sanity any passenger would love to have.
Comfort
Train rides are smooth sailing, the seats are roomy enough for you to sit, relax and enjoy your journey. At the same time, you have the best chance to play best online keno casino games in peace without any form of disturbance.