Anti-Corruption: 'NAPIMS Saves FG $5bn'
The Group General Manager of National Petroleum Investment Management Services (NAPIMS), Mr Dafe Sejebor, has said that his organisation had saved the country beween  $3 billion and $5 billion.
Sejebor said this at a news briefing immediately after inaugurating a seven-member anti-corruption committee at the NAPIMS headquarters in Lagos, Wednesday.
He said that NAPIMS had recorded a number of achievements since he assumed duty in the organisation two years ago.
"Our achievements are simple. It's a huge estimate. We were able to bring down the cost of production from $78 per barrel to $23 per barrel and we are charged to further drop it to 17 dollars per barrel for 2018.
"We've to been able save about $3billion to $5 billion U.S. dollars since we came in," he said.
Sejebor said another achievement was that international partners, who were reluctant to invest in the upstream oil and gas, had agreed to a payoff deal that would not tamper with the nation's income.
"The implication of them not investing is that production continues to drop and facilities decay. That was scary because if you allow that to continue, operations could die in five years.
"We sat down with them and they said we owed in cash call arrears and then we negotiated a way to pay back without tampering with the cash flow coming into the federation account to forestall drop in revenue.
"Also, we turned around our contracting circle from between two and three years to six months,'' the Group General Manager said.
Commenting on how he had curtailed corruption, Sejebor said the Nigeria National Petroleum Corporation (NNPC) had policy guidelines, procedures and processes on how to discipline erring staff.
"Such erring staff will be referred to a disciplinary committee. If found wanting, we have our various penalties.
"If it is a financial crime it goes to EFCC, but if it's a corruption against NNPC itself, it goes to ICPC."
He said that as at 2015, there were five years accounts that were not prepared and normal governance meetings did not hold.
"But we have been able to clear the backlog. 2016 accounts would be ready by December.
"NAPIMS was able to achieve all these in a short period because all we did was to change our attitude towards work and in the way we carry out operations.
"We worked tirelessly round the clock to clear all backlog of legacy contracts in order to close our books and balance our accounts to show that NNPC has nothing to hide".
Sejebor urged the media to always double-check negative reports before going to press.
"While trying to drive this change and run an upright establishment, we are bound to make mistakes, please cross-check with us before publishing.
"When a change is being made, you will meet with resistance who will fight you every step of the way.
"When you are dealing with contractors that are not used to losing they will go all out to smear your name, please when the media encounters this please cross-check with us."
He urged media practitioners to educate themselves on the petroleum policy, which he said, was "straight forward, written in simple, easy to understand language," to deter unwarranted allegations.
Earlier, while inaugurating the anti-corruption committee, Sejebor said: "it's a milestone to bring corruption to zero level in NAPIMS because we have a zero-tolerance for corruption.
"We came in August 2015 at a time when oil prices crashed and investments came to zero, but today we've been able to sit down with our partners, operators to arrest the situation, re-negotiate interest, exit cash-call and the strategy worked.
"Production also dropped to less than a million barrels a day as at that time due to militancy and other issues but as we speak today we've been able to resolve issues and as we speak now production is at 2.3 million barrels a day.
"Accountability, transparency should be our watchword. We don't want to end up like the old NEPA or the old Nitel, we must fight corruption so we don't eat away our future.
"No matter how many years you have left, one day we will all exit NNPC so my appeal is that we emulate the GMD and support his drive by having zero-tolerance for corruption
"Let us all therefore work together to creatively drive positive initiatives that would help in improving our efficiency as we grapple with turning around our industry while also ensuring that our business remains profitable."
The Group Managing Director of the NNPC, Dr Maikanti Baru, had directed all NNPC affiliates and strategic business units to inaugurate anti corruption committees.
NAPIMS is the investment management arm of the NNPC that manages upstream operations and is charged with operations of International and indigenous companies among various other responsibilities.
The committee members are the Chairman, Baffaji Tahir, who is also NAPIMS Manager Tax Administration Finance and Accounts.
Other members of the committee, who are also management staff of NAPIMS are, Mrs Evelyn Agwuncha, Mrs Oyebanji Olaniyan, Yusuf Mamman, Mrs Ayodele-Oni Ronke, Aghelegin Joseph, and Udoh Effiong.
In his response, the committee chairman, Baffaji, said the "success of the committee is basically observing laid-down rules and regulations of the Agency.
"A lot is given to NAPIMS and a lot is expected from NAPIMS. NAPIMS management has done tremendously well too, but with the cooperation of staff and management, the work can be done.
"We are ready to liaise with NAPIMS corporate management and other staff".
Traders Protest FG's Move To Restore Festac Town
The move by the Federal Government to restore Festac Town in Lagos to its original status has sparked up protest among traders occupying Agboju Amuwo Planks and Building Materials Market.
The traders on Wednesday, protested at the FHA office in Festac Town against the demolition of their market, following the demolition of illegal structures by the Federal Housing Authority (FHA) ahead of the restoration. 
The Tide recalls that there was a petition to the Minister of Works and Housing, Mr Babatunde Fashola, in 2020 about illegal structures that had taken over Festac Town.
Speaking at a stakeholders' meeting on the restoration of Festac town organised by FHA, last year, its South-West Zonal Manager, Mr Akintola Olagbemiro, said, "This year, we commenced the restoration of Festac town, following the consent judgement from the court against illegal occupants of Festac land.
"Our action is to save the residents from the insecurity that has taken over the entire Festac town as a result of illegal structures everywhere".
The chairman of allottees of First Gate to Third Gate, Mr Kole Olatunji, in his remarks at the meeting said the land from First Gate to Third Gate was allocated between 1985 and 1999, noting that with the consent judgment, original owners of the land as allocated should take over their plots.
But the chairman of plank market, Muhammed Bello, protested the seven-day notice given to traders to vacate the place without alternative arrangements.  
Bello said: "How do they expect us to remove our wares in seven days?
"What we want is that they should allow us to remain there and we will pay whatever amount they ask us to pay".
Speaking in the same vein, the chairman of Cane Chair and Furniture Association, Emmanuel Okoye said: "We need freedom. Let them tell us where they want us to stay. That place was swampy. We filled the place with several millions of Naira which we got as loans.
"We also rely on loans to do our business. Whatever the government wants us to pay; we are ready to pay to remain there. We have been there for 27 years. What we lost to the demolition is over N300 million".
Fuel Tanker Explosion Kills Five, Injures Two In Ogun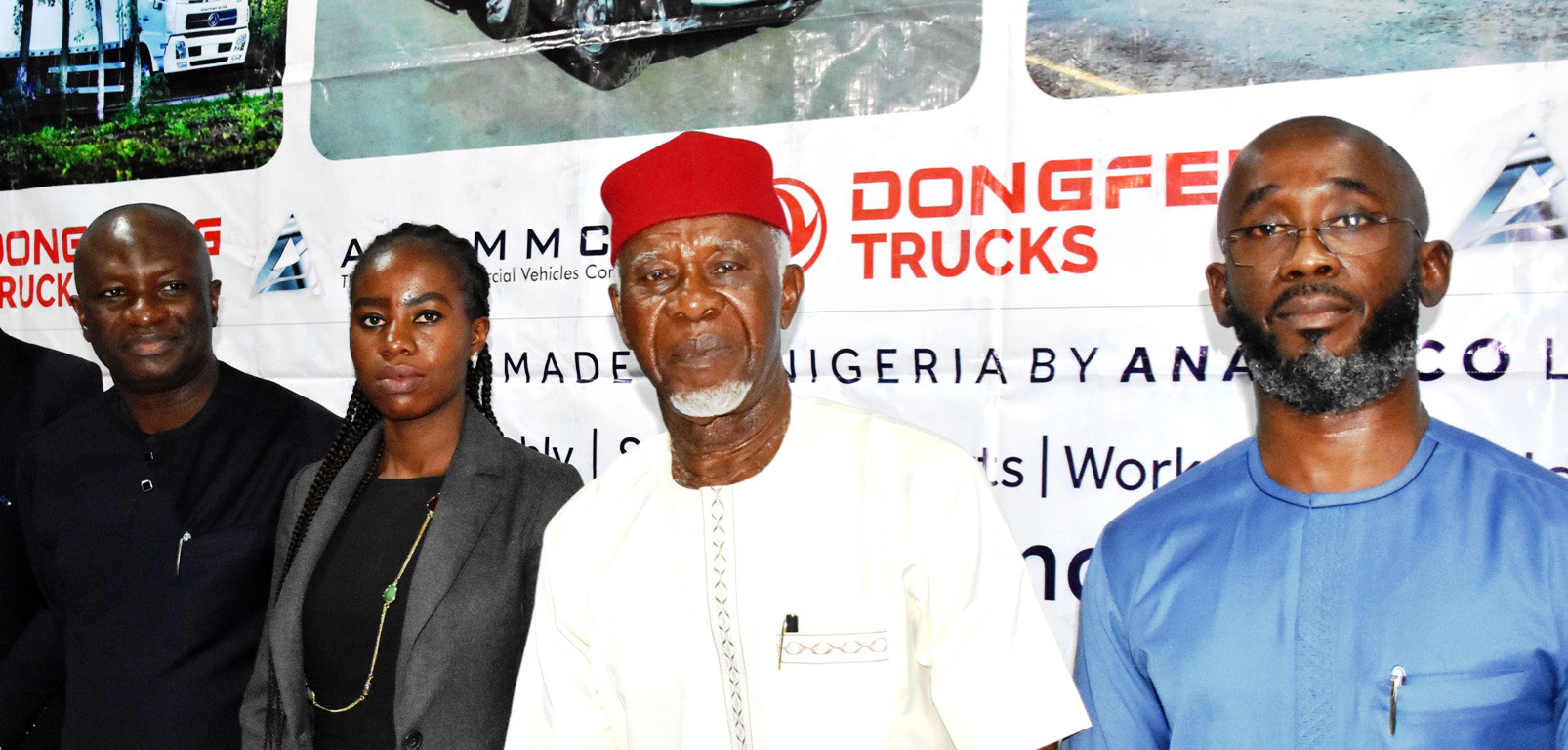 No fewer than five persons were on Wednesday burnt to death, while two others sustained first degree of injury in a fuel tanker explosion at Ajilete, along Owode-Idiroko road, in Yewa South local government area of Ogun State.
Eyewitness accounts revealed that a truck bearing 33,000 litres of petroleum product was descending the steep portion of the road when its tank suddenly detached from truck's body and tumbled to the ground with a bang.
The explosion, the witnesses said, killed five persons on the spot, while two other persons were injured.
The Tide learnt that the seven victims were all residents of the area where the accident occurred.
Confirming the incident, the Federal Road Safety Corps (FRSC) Commander, Idiroko Unit, Akinwunmi Olaluwoye, said five deaths were recorded in the accident which occurred at about 8.15 am on Wednesday. 
According to him, the remains of the dead had been claimed by their families.
He disclosed that a bus and a motorcycle were also caught in a web of the explosion and razed.
He said, "no vehicle rammed into the tanker. The tank dropped off from the back of the tanker and exploded. The number of persons involved are seven; five dead, two injured.
"The driver had taken away the head of the truck as at the time we got there. But we have allowed the police to take charge and handle that aspect".
Travellers To Access $4,000  As CBN Boosts Forex Supplies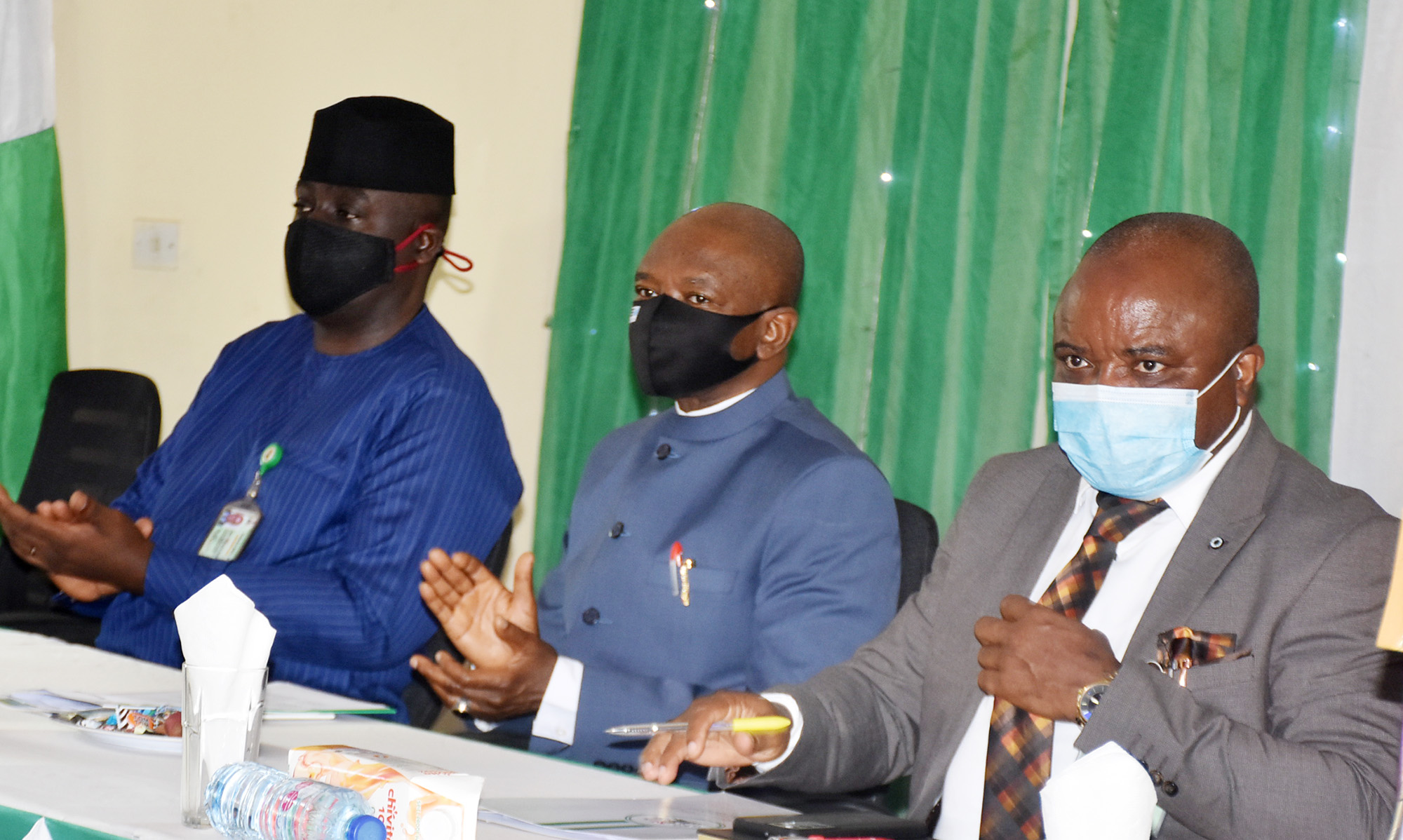 Nigerians travelling abroad can now access a maximum amount of $4,000 foreign exchange from banks following the Central Bank of Nigeria's (CBN) announcement to increase forex supplies.
The CBN had said in a recent statement that it had concluded plans to increase the amount of foreign exchange allocated to banks to meet legitimate needs.
This followed the warning by the CBN Governor, Mr Godwin Emefiele, to Deposit Money Banks to desist from denying customers the opportunity to purchase foreign exchange.
The purposes to access forex included Personal Travel Allowance, Basic Travel Allowance, tuition fees, and medical payments as well as Small and Medium Enterprises transactions or for the repatriation of Foreign Direct Investment proceeds, the CBN had stated.
Sources from some of the banks said those travelling on business trips could also access a maximum amount of $5,000 for each trip.
At a virtual Bankers' Committee meeting last week, the bankers discussed how the CBN intended to assist with forex to ensure availability for the upcoming summer period and the return of students to school in September.
The CBN also said the BDCs would continue to have their weekly allocations.
The committee observed that the rates were going up.
It stated, "The CBN has said that all the banks must make availability at all times and anyone who wants to buy BTA, PTA, medical fees, student school fees and all the eligible invisible purchases to ensure that Nigerians are not forced to go and queue in the parallel market.
"So what the Central Bank is doing is to encourage all banks to make sure that there is available forex at all times, and that his information should be communicated on all our platforms.
"We are asking our customers to come to the branches and for BTA, for example, present the required documents, which are basically your international passport, your visa, your valid ticket and fill up the form in the bank.
"And what we have been instructed to do is ensure that we don't turn anybody back and that we should request from the Central Bank once we exhaust the forex that we have.
"The idea is to have a hitch-free summer period and the resumption for children to go back to school. The idea is to ensure there is less pressure on the forex and then the rates will come down".
Speaking during the virtual meeting, the Group Managing Director, Access Bank, Herbert Wigwe, said, "I think again as part of the Central Bank's role in terms of price stability and the need to support small and medium enterprises, there was highlight of the need for banks to go and support SMEs who import small raw materials for them to set up their businesses".
The Managing Director, Ecobank, Patrick Akinwuntan, said, "All banks are available to ensure forex need is met."
Managing Director, Sterling Bank, Abubakar Suleiman, said the CBN had provided sufficient foreign exchange to meet the needs of all legitimate Nigerian travellers and therefore, the idea of going to any other market should not arise at all.