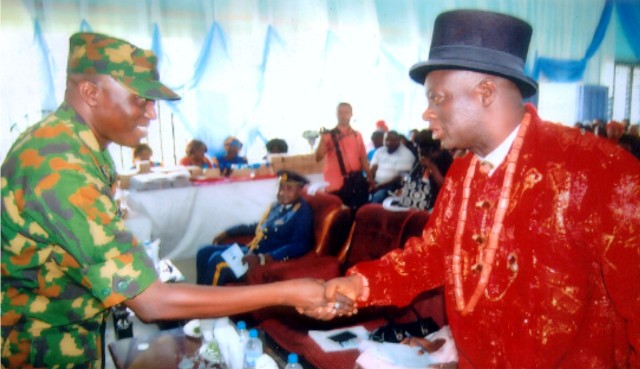 National Association of Resident Doctors of Nigeria (NARD), has given another 21-day ultimatum to the Federal Government, to immediately address all issues relating to salary shortfalls, poor remuneration and working conditions of members or otherwise face imminent strike action.
This in part, was one of the resolutions reached by the resident doctors at the end of their National Executive Council (NEC) meeting which ended recently in Calabar, the Cross River State capital.
NARD, however, pleaded on the Federal Government to urgently look into their demands to avoid the unpleasant consequences that may befall the nation if they are allowed with the option of going on strike.
According to the communiqué, "in light of the foregoing, NARD gives the Federal Government 21 days to address these issues in totality, failing which NARD cannot guarantee industrial harmony."
The association further called on the Federal Government to expedite action in the circularisation of corrected house officers 'entry point,' just as they urged the Federal government to without further delay get all resident doctors enrolled in the Integrated Payroll and Payment Information System (IPPIS) platform, stressing that NARD will continue to liaise with relevant parastatals to bring a quick end to persistent issues related to salaries shortfalls.
The aggrieved resident doctors charged the Federal Government to show more visible commitment to upgrade of facilities in tertiary health institutions, including those state- owned medical institutions.
The medical practitioners, however, frowned at the continuous stagnation of promotion of their members, describing such attitude as illegal as any attempt to do same will not be tolerated.
They also called on the immediate past Minister of Health, Prof. Onyebuchi Chukwu, current Minister of Health, Prof. Isaac Adewole and Dr. Wapada Balami, whom the association claimed are their members to appear before NARD's disciplinary committee for adjudication.
They stated that  the three senior medical experts had not done enough to save the professionals from the hands of government, adding thats the association will take out a day to herald some unsung heroes within and outside the profession.
The communiqué also stressed "that in view of the negative actions and stance of the following life members of our association on the aforementioned issues, Prof. Isaac Adewole, Dr. Wapada, Prof. Onyebuchi Chukwu, are hereby refers, to NARD's disciplinary committee for adjudication and further action."
Our  correspondent reports that the communiqué was signed by NARD's President, Dr. Onyebueze John Ugochuku, the National Publicity Secretary, Dr. Asinobi Ugoeze and the General Secretary, Dr. Aneke Emmanuel, respectively.
Friday Nwagbara, Calabar