Quacks, Bane Of Nigeria's Insurance Sector -Expert
A reknowed   expert in the Nigerian insurance  sector, Dritormstrong Harrison, has blamed the low penetration level of insurance  in the country on the influx of quacks  in the industry.
Harrison, who is the Chief Executive Officer  of Corporate Insurance Development  Limited,  Port Harcourt in an interview with  The Tide,  said that, the low patronage by the Nigerian  public   can be  attributed  to the ignorance of the insuring public, to differentiate  between insurance  brokers and agents or quacks, whose nefarious activities have continued to destroy  the industry.
"The perception of an average Nigerian about the industry is that, it is filled with fraudsters or brokers that don't pay claims.
If you probe  further to ascertain if he has  ever been a victim of such  delayed claims settlement, you will find out that, he doesn't  even hold any insurance  policy at all. All they say is hearsay from what they have heard from one place or the other", he said.
Harrison affirmed that an insurance  company  that knows its onions,  would not want to treat its customers badly by delaying claim settlements  because  of the stiff  competition in the sector.
"Every insurer will not want to lose a customer to a competitor. One would, indeed, expect them to look for  reasons to pay claims, not reasons why claims  should not be paid and often  times,  many people  parade  themselves as brokers and when you  dig deep, you  will discover  that they are quacks," he said.
He added that, the major  reason  people  assume all insurance  companies delay claim settlements intentionally is that when they have a loss,  they just expect  insurance  companies  to automatically  compensate them without considering  the type of policy they subscribed to or  without proper investigation  of what caused  the loss on the part of the insured.
However,  he stressed that Section 70 of the insurance Act 2003,  requires that, claims must be settled within 90 days  after the Insurance company  accepted  liability   and issued its discharge voucher.
"If the company fails to pay within this  period, the customer has the right  to approach  the National Insurance  Commission (NAICOM), but any firm that has its integrity to protect would not wait  for that to happen," he added.
He pointed  out that, "many people are just ignorant  of specified  terms of service, which  ensure that all parties involved are informed  of their  responsibilities and the  penalties that may  occur from breaking these agreements. That made it practically  difficult  for insurance  companies not to  pay or delay  settlement of  claims.
Other  factors responsible for  delay of claims, according to Harrison, are lack of confirmation of coverage, which is based on the terms of  the insurance  policy, incomplete  documentation,  and premium  not fully paid. But when both  parties figure such issues, he said, payment should be  made after the insured  signs  the discharge voucher,  which indicates that a claim  has been settled amicably between the insurer and the insured.
Bethel Sam Toby
11m Benefitted From $415m World Bank Supported CSDP  – FG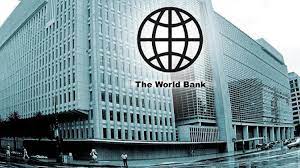 The Federal Government has disclosed that 11 million Nigerians benefited from $415 million World Bank-supported Community and Social Development Project (CSDP) programme.
Minister of Humanitarian Affairs, Hajiya Umar Farouq, disclosed this in an opening address during the close out ceremony of the CSDP programme.
According to Farouq, 11 million direct beneficiaries with an estimated 25 million indirect beneficiaries across 29 states and the Federal Capital Territory (FCT) were reached between 2009 and 2021 when the CSDP programme was being implemented.
She also described the project as highly successful and highlighted sectors the project focused on including health, education, transportation, electrification, community housing, and others.
She said: "The Project became effective in 2009, has had two additional financing, all totaling USD415 million. In its over 11 years of existence, the CSDP has evolved into one of the strong pillars for the implementation of the Social Protection Programmes of the Federal Government under the supervision of my Ministry through the National Social Safety Nets Coordinating Office (NASSCO).
"The CSDP operates with the core principle of Community Driven Development (CDD) Approach.  This is a development paradigm that focuses on the needs of the poor and vulnerable and empowering them with development resources to address their peculiar needs.
"Using this unique approach, the CSDP has implemented micro projects in poor communities across the 543 Local Government Areas of 29 States and the Federal Capital Territory.
"This represents about 70 per cent of the total number of Local Governments in Nigeria.  The poor communities are identified specifically through the use of Poverty Maps agreed to by each participating State and FCT.
"The Project has made substantial impact on improving access of the poor and vulnerable to social and natural resources infrastructure across the benefiting communities.  The total number of beneficiaries of CSDP stands at 11 million direct beneficiaries across the 29 states, with estimated 25 million indirect beneficiaries.
"Specifically, the CSDP has achieved the following: Successful completion of 16,166 micro-projects in 5,664 communities and 934 vulnerable groups.  These micro-projects cut across eight sectors of intervention namely education, health, water, transportation, electrification, socio-economic, environment and community housing; 5,764 classrooms, 1,323 health centres and 4,442 water micro projects were constructed and or rehabilitated.
Cooking Gas Use Campaign Begins In 12 States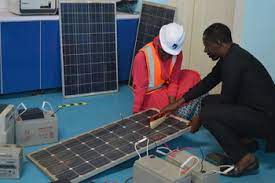 The Federal Government in collaboration with the Nigerian Energy Support Programme has kicked off the national sensitisation and awareness campaign for the use of Liquefied Petroleum Gas in Nigeria beginning with 12 pilot states.
The states include Sokoto, Katsina, Bauchi, Gombe, Enugu, Ebonyi, Delta, Bayelsa, Lagos, Ogun, Niger and the Federal Capital Territory.
The government said the campaign to ensure increased usage of LPG, popularly called cooking gas, was in line with its 'Decade of Gas' initiative, adding that its socioeconomic and health benefits far outweighed the use of kerosene and firewood.
Speaking at the inaugural campaign in Abuja, Tuesday the Vice President, Prof. Yemi Osinbajo, said there was no excuse for Nigeria not to be able to develop its gas sector considering the huge gas reserves in-country.
Osinbajo, who was represented by the Programme Manager, National LPG Expansion Plan, Office of the Vice President, Dayo Adeshina, said the use of LPG would help in cutting down gas flaring in Nigeria.
He said the government was working to ensure that Nigeria achieved the five million metric tons LPG consumption target, adding that efforts were being made to ensure the provision of cylinders at affordable rates to Nigerians.
"Our gas reserves in this country are enormous and we have every reason to develop the gas sector and ensure that our citizens use LPG," the Vice President said.
He added, "The use of LPG is good for our health and has better socioeconomic benefits and this is in line with the 'Decade of Gas' initiative of government."
Recently, the Minister of State for Petroleum Resources, Chief Timipre Sylva, said over 120 million Nigerians were experiencing energy poverty despite the huge natural gas resources across the country.
Participants at the awareness campaign also called for adequate penetration of LPG usage in Nigeria, as they pledged to support the government in achieving this target.
Rail Transport Suffers 38% Decline In Q1 2021 – NBS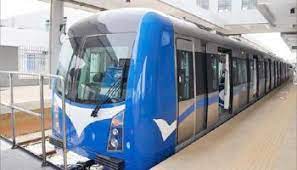 Rail transportation suffered a 38 per cent, year-on-year average decline in passenger and cargo travel in the first quarter of the year 2021 (Q1'21).
The National Bureau of Statistics (NBS) disclosed this yesterday in its Rail Transport Data for Q1'21, which  showed that passenger travel fell by 34.4 per cent, year-on-year, to 424,460 passengers   in Q1'21 from 647,055 passengers recorded in Q1'2020.
Similarly, cargo travel fell by 43.13 per cent, year-on-year, to 10,511 tons in Q1'21 from 18,484 recorded in Q1 2020.
The NBS stated: The rail transportation data for Q1 2021 reflected that a total of 424,460 passengers travelled via the rail system in Q1 2021 as against 647,055 passenger recorded in Q1 2020 and 134,817 in Q4 2020 representing -34.40 per cent decline year-on-year and +214.84 per cent growth QoQ respectively.
"Similarly, a total of 10,511 tons of volume of goods/cargo travelled via the rail system in Q1 2021 as against 18,484 recorded in Q1 2020 and 35,736 in Q4 2020 representing -43.13 per cent decline year-on-year and -70.59 per cent decline QoQ respectively.
Revenue generated from passengers in Q1 2021 was put at N892,467,526 as against N398,999,290 in Q4 2020. 
Similarly,revenue generated from goods/cargo in Q1 2021 was put at N26.19 million as against N82.57 million in Q4 2020.