Robotics: Experts Commends Lagos Govt. For Support To Technology
A robotics expert, Emem Ntat, on Tuesday commended the technological advancement initiatives of the Lagos State Government, urging it to include Science, Technology, Engineering and Mathematics (STEM) studies in school's curriculum.
Ntat, Business Development Manager of Arc Light Foundation, gave the commendation and advice while reviewing the World Robot Olympiad, Nigeria with newsmen in Lagos.
Two schools from Lagos State, Lagos State Model College Meiran and Araromi Ilogbo Junior Secondary, Oke Afo, emerged champions at the competition held at the School Hall of the British International School, Lekki in Lagos.
The Tide source reports that Arc Light Foundation collaborated with the British International School to stage the global science competition on July 15.
Arc light Foundation is the foremost robot developer in Nigeria, a company that also sponsors the development of science.
The foundation is the exclusive partner of LEGO in Nigeria and LEGO Education in West Africa and the organisers of the World Robots Olympiad, an annual event that draws participants from across the world.
LEGO Education organises a yearly challenge for the kids on how they can solve some problems on their own using robots made from LEGO plastic models.
By virtue of their performance at the keenly contested competition which tasked their creative intellect, the winners of the senior and junior categories will represent Nigeria at the World Robot Olympiad in Costa Rica later in the year.
The theme of this year's competition is "Robots for Sustainability".
Ntat said  that Lagos State remained the trail blazers in its pursuit of technological advancement and support for the study of robotic sciences in public schools.
"I want to commend the Lagos State Government's efforts in toward technological advancement in the country; it remains a trail blazer.
"Lagos is doing fantastically well in the promotion of robotic science, it is well ahead of other states in the country. The government is thinking ahead on how technology can be helpful.
"The state has the highest number of representatives in all the robotic competition and they did not shy away in their responsibilities.
"If Lagos State Government can be so helpful, other states should also borrow leaf, private organisation inclusive," she said.
Ntat said that government needed to go a step further by including robotic studies in the school's curriculum, a move which, she said, would be helpful.
"We want government to go a step further by including robotic studies in the school's curriculum as this will be helpful.
"We need to train our kids right from the nursery to the undergraduate level, there are curriculums for this. Inclusion of robotic studies will make the students to have complete education.
"Nigerian students need to be at par with their counterparts in other parts of the world. We need to align with the global demands and needs.
"Nigeria is missing a lot because we have yet to fully embrace the technology as the mainstay of economic development," she said.
11m Benefitted From $415m World Bank Supported CSDP  – FG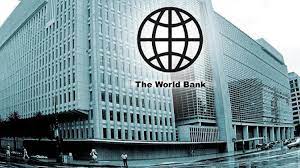 The Federal Government has disclosed that 11 million Nigerians benefited from $415 million World Bank-supported Community and Social Development Project (CSDP) programme.
Minister of Humanitarian Affairs, Hajiya Umar Farouq, disclosed this in an opening address during the close out ceremony of the CSDP programme.
According to Farouq, 11 million direct beneficiaries with an estimated 25 million indirect beneficiaries across 29 states and the Federal Capital Territory (FCT) were reached between 2009 and 2021 when the CSDP programme was being implemented.
She also described the project as highly successful and highlighted sectors the project focused on including health, education, transportation, electrification, community housing, and others.
She said: "The Project became effective in 2009, has had two additional financing, all totaling USD415 million. In its over 11 years of existence, the CSDP has evolved into one of the strong pillars for the implementation of the Social Protection Programmes of the Federal Government under the supervision of my Ministry through the National Social Safety Nets Coordinating Office (NASSCO).
"The CSDP operates with the core principle of Community Driven Development (CDD) Approach.  This is a development paradigm that focuses on the needs of the poor and vulnerable and empowering them with development resources to address their peculiar needs.
"Using this unique approach, the CSDP has implemented micro projects in poor communities across the 543 Local Government Areas of 29 States and the Federal Capital Territory.
"This represents about 70 per cent of the total number of Local Governments in Nigeria.  The poor communities are identified specifically through the use of Poverty Maps agreed to by each participating State and FCT.
"The Project has made substantial impact on improving access of the poor and vulnerable to social and natural resources infrastructure across the benefiting communities.  The total number of beneficiaries of CSDP stands at 11 million direct beneficiaries across the 29 states, with estimated 25 million indirect beneficiaries.
"Specifically, the CSDP has achieved the following: Successful completion of 16,166 micro-projects in 5,664 communities and 934 vulnerable groups.  These micro-projects cut across eight sectors of intervention namely education, health, water, transportation, electrification, socio-economic, environment and community housing; 5,764 classrooms, 1,323 health centres and 4,442 water micro projects were constructed and or rehabilitated.
Cooking Gas Use Campaign Begins In 12 States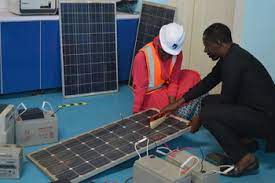 The Federal Government in collaboration with the Nigerian Energy Support Programme has kicked off the national sensitisation and awareness campaign for the use of Liquefied Petroleum Gas in Nigeria beginning with 12 pilot states.
The states include Sokoto, Katsina, Bauchi, Gombe, Enugu, Ebonyi, Delta, Bayelsa, Lagos, Ogun, Niger and the Federal Capital Territory.
The government said the campaign to ensure increased usage of LPG, popularly called cooking gas, was in line with its 'Decade of Gas' initiative, adding that its socioeconomic and health benefits far outweighed the use of kerosene and firewood.
Speaking at the inaugural campaign in Abuja, Tuesday the Vice President, Prof. Yemi Osinbajo, said there was no excuse for Nigeria not to be able to develop its gas sector considering the huge gas reserves in-country.
Osinbajo, who was represented by the Programme Manager, National LPG Expansion Plan, Office of the Vice President, Dayo Adeshina, said the use of LPG would help in cutting down gas flaring in Nigeria.
He said the government was working to ensure that Nigeria achieved the five million metric tons LPG consumption target, adding that efforts were being made to ensure the provision of cylinders at affordable rates to Nigerians.
"Our gas reserves in this country are enormous and we have every reason to develop the gas sector and ensure that our citizens use LPG," the Vice President said.
He added, "The use of LPG is good for our health and has better socioeconomic benefits and this is in line with the 'Decade of Gas' initiative of government."
Recently, the Minister of State for Petroleum Resources, Chief Timipre Sylva, said over 120 million Nigerians were experiencing energy poverty despite the huge natural gas resources across the country.
Participants at the awareness campaign also called for adequate penetration of LPG usage in Nigeria, as they pledged to support the government in achieving this target.
Rail Transport Suffers 38% Decline In Q1 2021 – NBS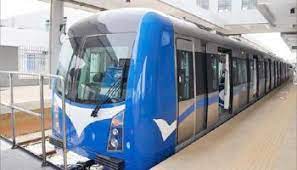 Rail transportation suffered a 38 per cent, year-on-year average decline in passenger and cargo travel in the first quarter of the year 2021 (Q1'21).
The National Bureau of Statistics (NBS) disclosed this yesterday in its Rail Transport Data for Q1'21, which  showed that passenger travel fell by 34.4 per cent, year-on-year, to 424,460 passengers   in Q1'21 from 647,055 passengers recorded in Q1'2020.
Similarly, cargo travel fell by 43.13 per cent, year-on-year, to 10,511 tons in Q1'21 from 18,484 recorded in Q1 2020.
The NBS stated: The rail transportation data for Q1 2021 reflected that a total of 424,460 passengers travelled via the rail system in Q1 2021 as against 647,055 passenger recorded in Q1 2020 and 134,817 in Q4 2020 representing -34.40 per cent decline year-on-year and +214.84 per cent growth QoQ respectively.
"Similarly, a total of 10,511 tons of volume of goods/cargo travelled via the rail system in Q1 2021 as against 18,484 recorded in Q1 2020 and 35,736 in Q4 2020 representing -43.13 per cent decline year-on-year and -70.59 per cent decline QoQ respectively.
Revenue generated from passengers in Q1 2021 was put at N892,467,526 as against N398,999,290 in Q4 2020. 
Similarly,revenue generated from goods/cargo in Q1 2021 was put at N26.19 million as against N82.57 million in Q4 2020.