Go Round FC Keeps Promotion Dream Alive After 1-0 Win
Ekunta Etenfa scored a penalty in the 36th minute to hand Go Round FC a 1-0 win over Bayelsa United at the Krisdera Stadium at the weekend.
Shadrack Oghali was brought down by Ejiogu Andrew three minutes  earlier and the referee did not hesitate in making his decision.
Go Round FC had all the chances to score in the game as Bayelsa United  neither had a shot at goal nor on target all game long.
The curtain raiser would have come in the 16th minute when Morice  Chukwu's free kick was tipped over the bar for a corner by Robert Cole.
Bayelsa's Brown Braye got a yellow card in the first half as did  Gabriel Adegboye and Sunday Oweyemi in the 2nd half as the away side
was second to almost every challenge and continued to concede fouls.
Two minutes after the restart a double fire substitution by Bayelsa  United's gaffer saw Uche Okeke replace Keke Bebeto and Sadiq Abdul was thrown in for Dengo Ebinepere.
In the last quarter of the game, Go Round's Ngozi Elechi brought on  Chile Azu for Nelson Esor and then Okon Ita for Shadrack Oghali before  Ufere Chinedu went in for Ekunta Etenfa to run down the clock.
Ere Dokubo, whose side did not make a single attempt on goal said he  came to Omoku to win but it was unfortunate he didn't.
"We came to Omoku to win or at least if I don't score I will end first half goaless then come out explosively in the second.
"It was unfortunate we conceded in the first half, but when we came  out explosively in the second half, you could see the difference,"  Dokubo said.
Ngozi Elechi of Go Round FC believed his tactics of knocking the ball  and holding it paid off.
"It was a deserved victory. The tactics paid off, holding the ball,  knocking the ball and we won a deserved penalty," Elechi said.
Go Round ended the game with seven shots at goal and three on target  while Bayelsa United did not have a single shot in the game.
United, however, topped the fouls charts as they conceded 23 free  kicks to Go Round's 14.
European Clubs Distasteful, Disrespectful Over Afcon – Ikeme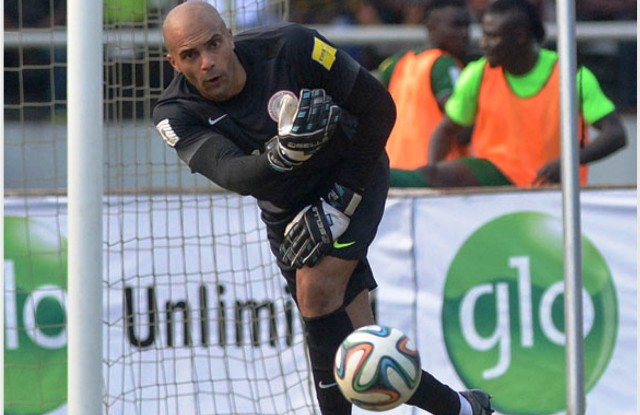 Former Nigeria goalkeeper Carl Ikeme has described the reaction of European clubs to the 2021 Africa Cup of Nations as distasteful.
Ikeme, who made 10 appearances for the Super Eagles before his early retirement in 2018, weighed in on the issue of releasing players for the tournament during the European season and he described it as disrespectful to African football.
The former Wolverhampton Wanderers star believes the foremost African football competition is just as important as the European Championship and that players derive joy in representing their countries in a major event like Afcon.
"I don't think it is professional, I think it is distasteful. I don't think it helps the reputation of African football, I think it is disrespectful," Ikeme told Tidesports source.
"Whether you are playing for England, Spain, Nigeria or Egypt, there is no difference. These players find pride in wearing their national team jerseys.
"When I was playing, it was the biggest honour I had in my career, playing for my national team and nothing can be compared to it.
"To think any player who is looking at Afcon as a burden is wrong because they love representing their countries, as you can see when Iheanacho scored Nigeria's goal against Egypt, how Nigerians in Cameroon celebrated.
AFCON 2021: 'Good Times Are Back For Nigeria'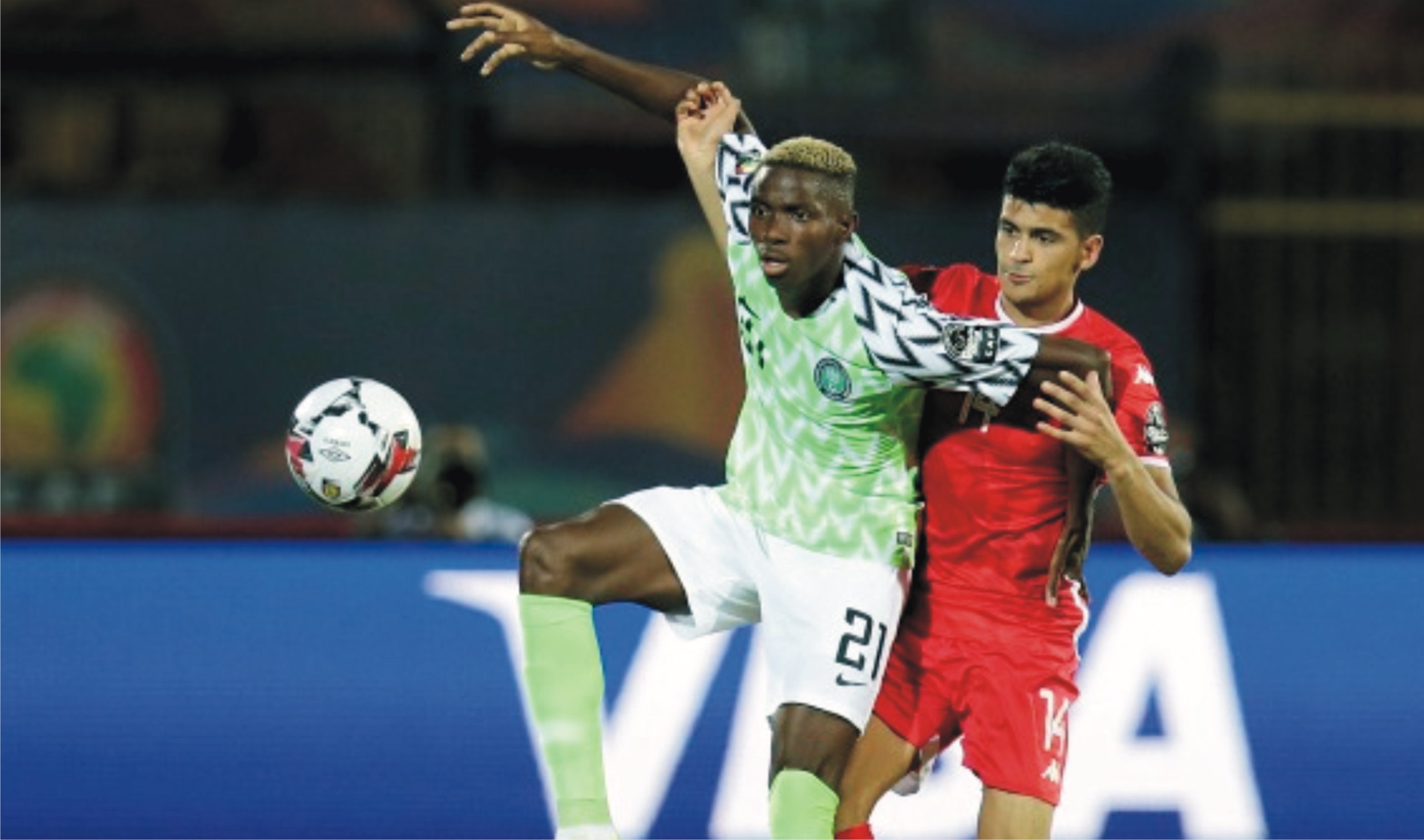 Good times are back for the Super Eagles declared Nigerian legend Jay Jay Okocha after the team wrapped-up their Group D campaign with a perfect record on Wednesday.
Nigeria made it three-out-of-three following a 2-0 win over Guinea Bissau on Wednesday to see the two-time AFCON champions march on to the last 16 with a 100 percent record after topping Group D on 9 points, scoring 6 goals and conceding just one in the process.
Okocha said it was even more gratifying to see Nigeria coach Augustine Eguavoen make a massive eight changes in Wednesday's game.
The highlight saw striker Sadqi Umar score in his first AFCON start when he netted the opening goal in the 56th minute before Nigeria captain William Ekong wrapped-up the match in the 79th minute.
"He has got a great team of not just eleven good players but also twenty-something good players that he can rely on," Okocha stated.
"There is nothing better for the coach than giving a player a chance and him paying you back by restoring his confidence in you.
"I think it is good to see that we are flying high but the game today is gone, the most important one is the next one and we can only justify our performances so far if we go on and win the next one."
Nigeria returns to action this Sunday and await the best third place finisher from yesterday's night's tight Group E and F encounter's.
"So every next game is the toughest one for you and the one you have to win," Okocha said.
"I hope we will carry on the good job that we are doing so far."
Nigeria, Egypt Tipped For AFCON 2021 Title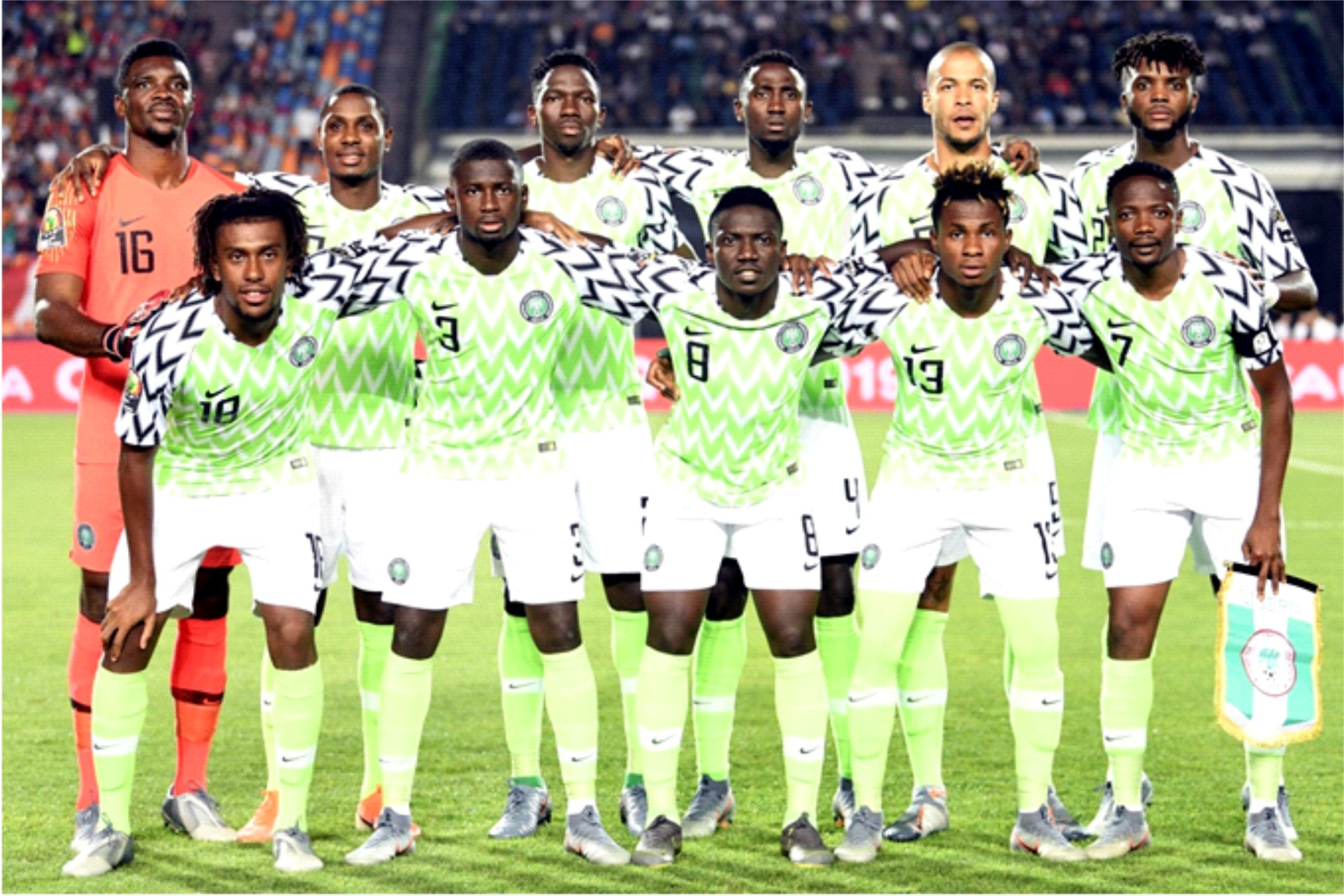 Sudan coach Burhan Tia has tipped Nigeria for a long run at the Africa Cup of Nations following the Super Eagles' strong group-stage campaign.
The Falcons of Jediane were defeated by both the West African giants and Egypt's Pharaohs during their brief stint in the competition, and has seen enough from both sides to expect great things from them in the fixtures to come.
"Could Egypt or Nigeria be champions?" Tia asked rhetorically. "Both teams are very good and both played good football in the group.
"They are two teams who could go very far in the competition."
The Super Eagles faced off with Sudan in their second group match, having dispatched Egypt 1-0 in their opener.
The result was a 3-1 triumph for Augustine Eguavoen's men, with Samuel Chukwueze, Taiwo Awoniyi and Moses Simon netting the goals to confirm Nigeria's passage to the Last 16.
The West African giants subsequently downed Guinea-Bissau 2-0 in their final group game on Wednesday to ensure they reach the knockout stages as the only team in the tournament with a 100-percent record.
It's the first time since 2006 that Nigeria has navigated a Nations Cup group stage with maximum points, fuelling expectation that the West African giants can go the distance in the tournament for the first time since 2013.
Sudan's campaign ended with a narrow 1-0 defeat by an unconvincing Egypt side in Yaounde on Wednesday, although coach Tia was downhearted with his side's performance.
"We were concentrated on our game and we did as much as possible to see to it that we could put up a good fight," he continued. "It wasn't perfect but we tried our best."
Ex-Al-Merreikh boss Tia was not happy with the mistakes his team made as they tried to keep their North African rivals at bay in the Nile Derby, but believes his side can hold their head high as they exit the competition.
"We played our game as much as we should have, we played quite well but I think that we had a number of mistakes as far as our players are concerned," he concluded. "We will get better and we will try as much as possible to try and correct our mistakes.
"It was possible for us not to make them, but it was an important game for us, and we made effort and tried our best.