Muslim Women Fete Children In Bayelsa
The Bayelsa State chapter of Federation of  Muslim Women Organisation in Nigeria (FOMWAN) recently organised a family picnic for children in Yenagoa, the capital.
Reports say that hundreds of children participated in the picnic which featured qur'anic recitations, games and varieties of entertainment.
The Muslim women also rendered free medical service to members of Obelle community in Yenagoa Local Government Area of Bayelsa.
Hajia Folashade Shittu, Chairperson of the 2017 FOMWAN Family Fiesta told newsmen that the group was using the occasion to propagate the ideals of Islam as a religion of  peace.
"It is our mission to bring the entire family together at a public place at Bishop Demario Grammar School in Yenagoa to interact with residents, show love and charity to our non-Muslim brothers and sisters.
"There is something for everyone, the medical mission is free and open to both Christians and Muslims and is currently running well. It is our way of showing charity to our brothers and sisters in Bayelsa.
"We are having a picnic to fete our children and allow them to have fun after Ramadan, while we organised a lecture for the men in financial management and medical lecture for the women.
"Our mission is to show the people around us love and let them see that Islam is about peace and correct the perception some people have about us. We  are not terrorists, we are loving and caring people and that is our faith for you," Shittu said.
A member of the medical team Mr Owolabi Akeem, said that the turn-out has been very impressive as the team comprising doctors and  medical laboratory scientists were prepared to handle up to 200 cases.
"Our target is 100 children and 70 adults but we can still go up to 200 if more people show up, it depends on the sensitisation and by the time word spreads that there will be free medical service, more people will turn up.
"So far, we have treated over 50 adults and we shall be here till evening and we are doing routine investigations for malaria,  hepatitis B, urine analysis amongst others and we have a stock of drugs to dispense after tests," Akeem said.
One of the beneficiaries of the free medical mission, Ester Ebi applauded the Muslim women for the gesture.
"I am very pleased with the medical outreach, I heard about it and I came. The services from the tests to drugs are all free and they do not discriminate, it is open to both Christians and Muslims," she said.
Nathan Nwakamma
School Retracts Statement, Apologises Over Alleged Abuse Of Female Student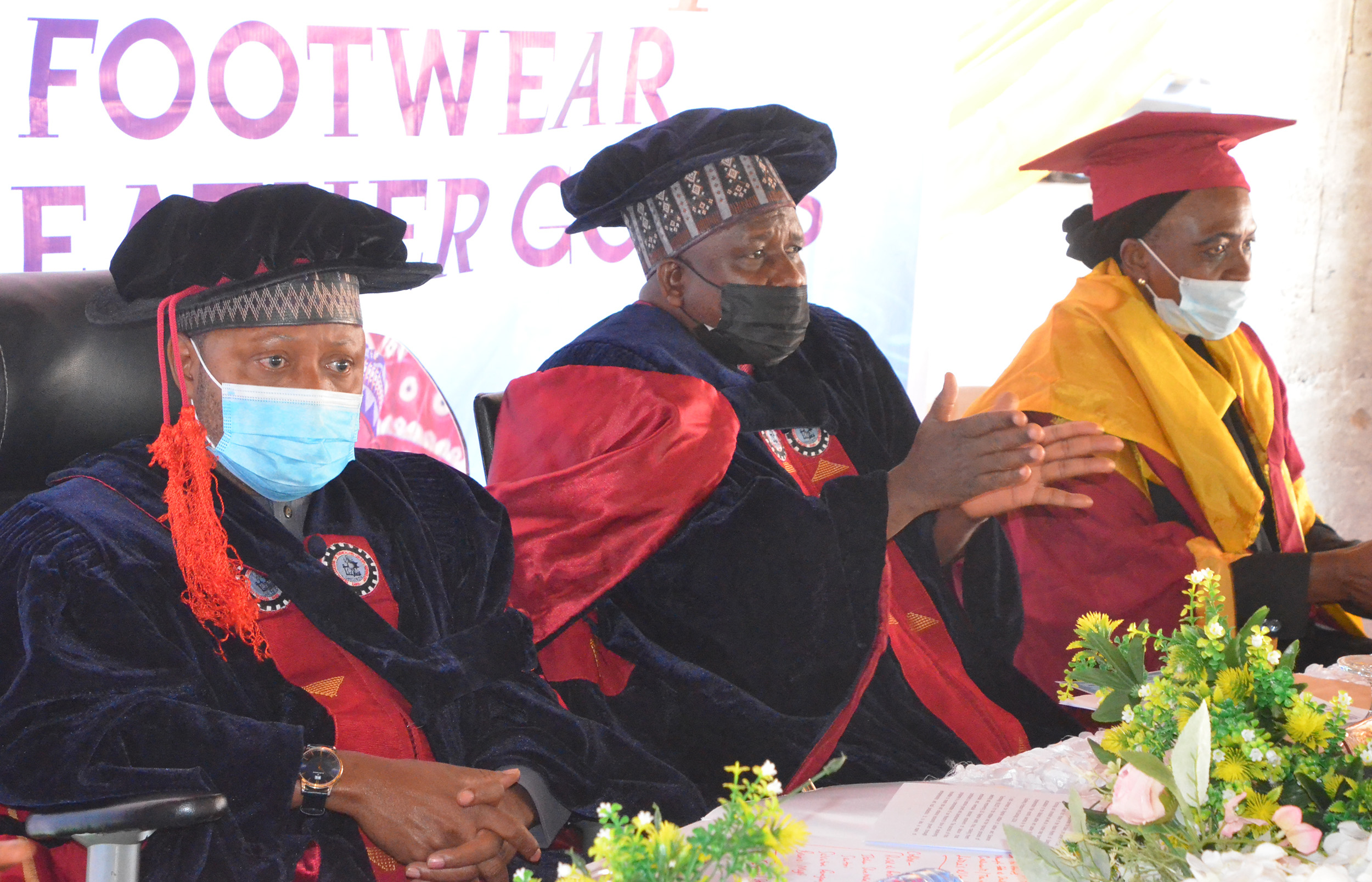 A private secondary school in Uyo, Akwa Ibom State, has retracted its statement over the alleged abuse of a female student by an official of the school.
The school, King Solomon Secondary School, has also apologised to the girl's parents over the incident.
The school's initial position was that the 16-year-old girl who is in SS3 was indecently dressed to school and had muttered "offensive words" when confronted by the school official.
It had also said a report of the incident posted on Facebook by Celestine Mel, a relative of the girl, was exaggerated.
Mr Mel's Facebook post has photos of the student with bruises all over her body allegedly inflicted by the official, identified as Ndifreke.
"The charge was that her school uniform was too short, and goes against the Bible, which forms the moral pillar of the school.
"She wanted to strip the child down. The child tried to run away. Ndifreke (the official) descended on her, using every weapon within her reach: cane, stick, planks. From the head to her back, shoulder, thighs, legs, etc," Mr Mel wrote.
Continuing, he wrote: "There were bumps, blood and bruises. She looked like a lucky survivor, out from bombed-out rubble in a war zone. The head bulged out. The eyes blood-shot. Her skin peeled here and there, lacerated and bleeding. She left the school by foot and in pain, and walked home by foot, several kilometers away.
Dep Gov Wants MDAs To Boost Bayelsa IGR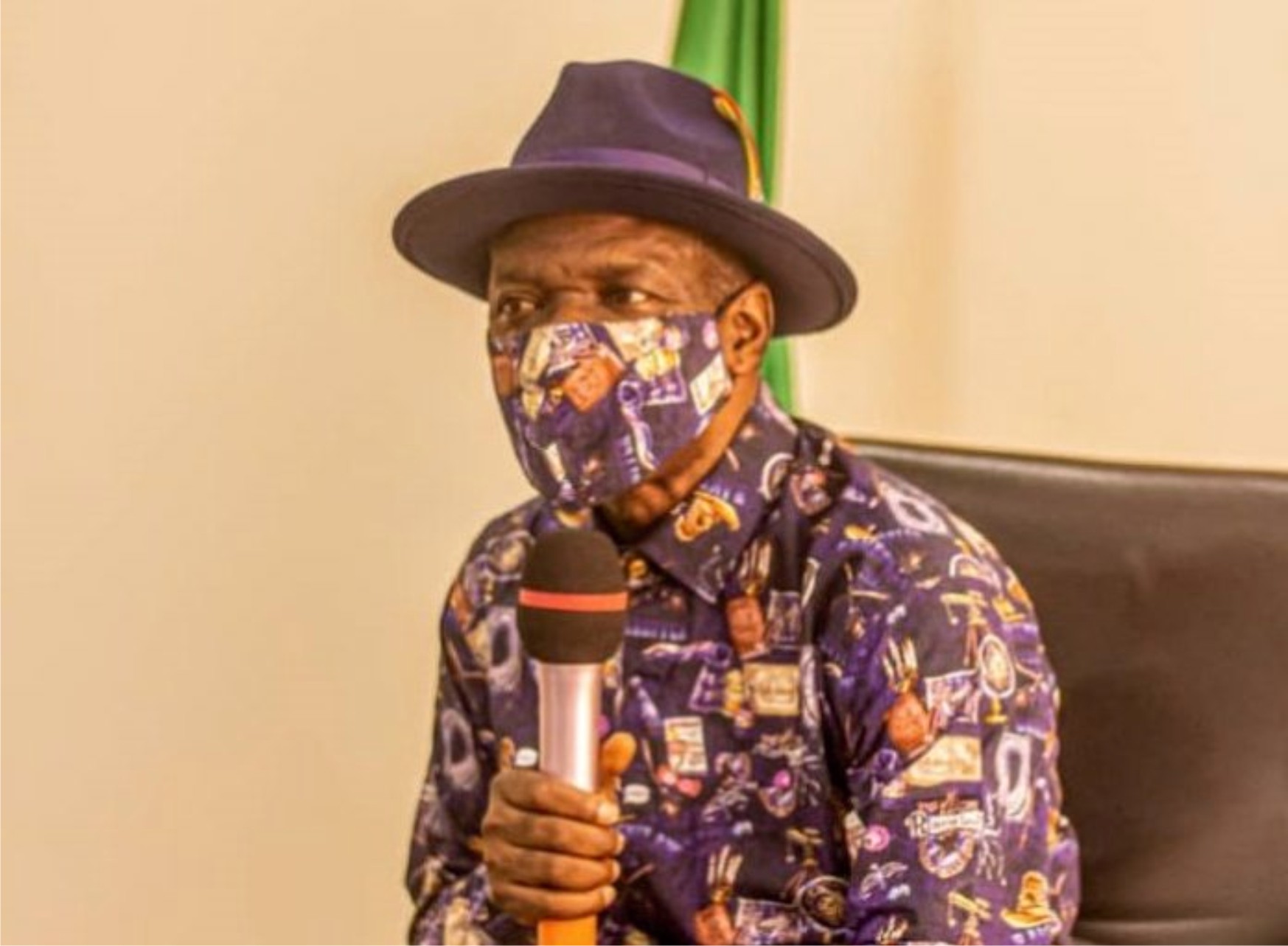 The Bayelsa State Government has charged various revenue generating ministries, departments and agencies (MDAs) to redouble their efforts in the drive to improve the internally generated revenue (IGR) of the state.
The Deputy Governor, Senator Lawrence Ewhrudjakpo, gave the charge while declaring open the ninth Bayelsa Tax Advisory and Review Committee (TARC) meeting in Yenagoa, recently.
He reminded members of the committee that it was high time they explored new and better ways of generating revenue in order to boost the revenue profile of the state.
He pointed out that the state was not where it supposed to be, in terms of income generation, noting that Bayelsa's IGR would not rise until better methods were employed.
Ewhrudjakpo, who commended members of the committee for their support and contributions to the implementation of the present administration's fiscal policies in 2021, implored them to be more passionate about their responsibility this year.
The Bayelsa number two citizen who also doubles as Chairman of the State Tax Advisory and Review Committee (TARC), urged the Committee to scale up efforts in their revenue drive to enable government pay workers' salaries as and when due without depending on monthly federal allocations.
To achieve this, the deputy governor said, some tough and proper decisions would be taken not only to expand the state tax net but also identify and plug areas of revenue leakages in the system.
He however, assured the law abiding and tax-paying public of the present administration's readiness to eradicate multiple taxation as part of its investment promotion strategy.
"I want to use this opportunity to thank members of TARC for their support and contributions that took us to where we were last year. But clearly, that is not where we ought to be.
"Although we are not where we used to be, we also are not where we supposed to be as a state in terms of IGR. This therefore means, some more determination as well as passion is required for us to get there.
"If what you know cannot change you, then you have to change what you know. And so, if what we are doing cannot give us the dividends we need, then we need to change what we are doing.
"Until we forage and also explore new avenues, our revenue profile will remain what it is and we can never change. And so, we should not be afraid of daring because without daring, we cannot win.
"We should be seen to be written on the positive side of history that, 'yes, progress was made by the previous TARC but that better progress was made by this present TARC.
"We still have a lot to do to increase our IGR. We should be able to pay our workers' salaries as a state with what we generate even though we may not be well resourced as some states in the country," the Deputy Governor said.
By: Ariwera Ibibo-Howells, Yenagoa
Judges, Judicial Staff, Others Extol Chief Judge's Virtues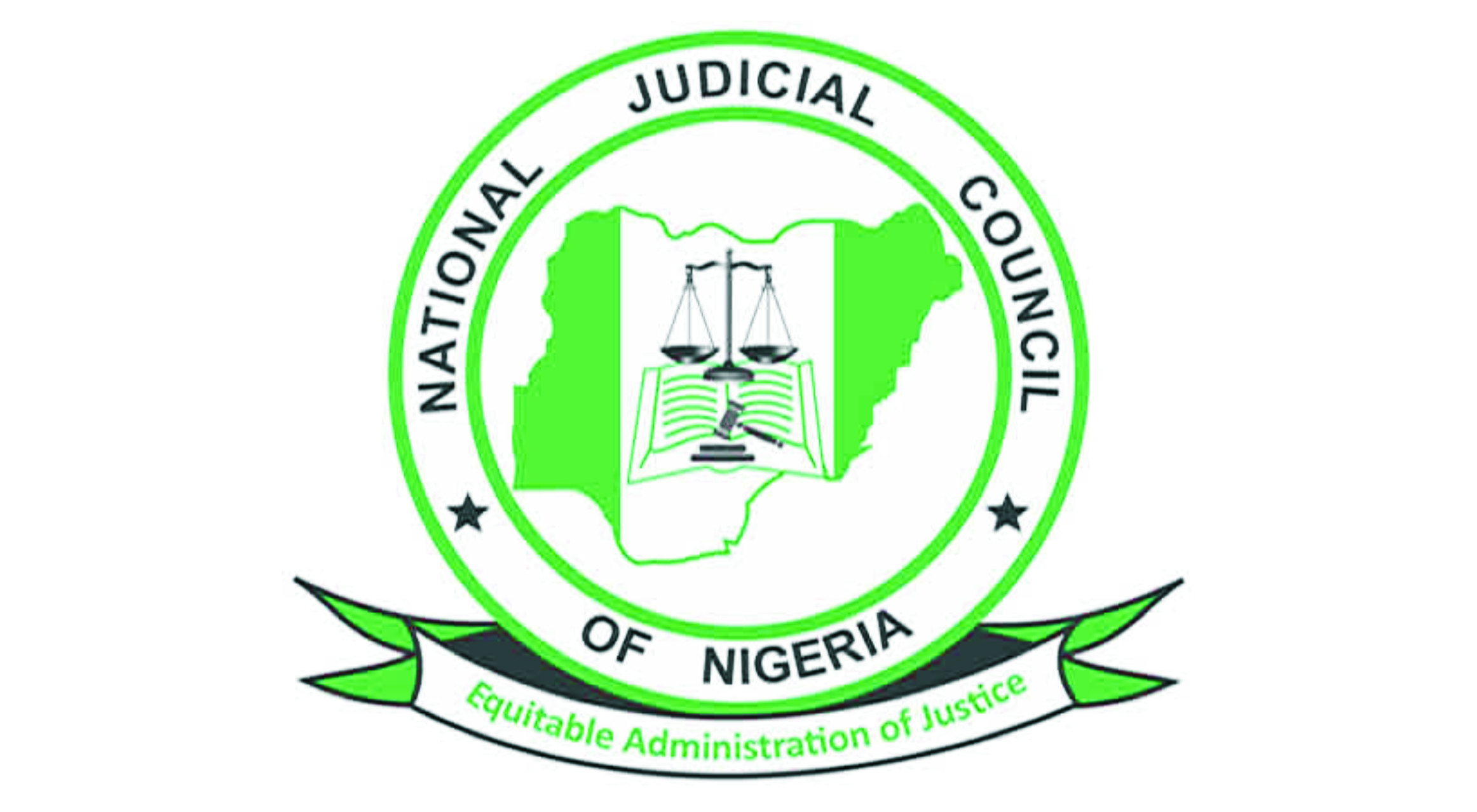 Justices of the Bayelsa State Judiciary and others have commended the Bayelsa State Chief Justice Kate Abiri for her leadership qualities.
The Tide reports that the commendations came on the side line of the 64th birthday celebration of the Chief Judge which held at the Judges' quarters in Yenagoa, the state capital.
Speaking as Chairman of the occasion, Justice Ken Aganaba in his opening remarks, described Justice Abiri as a woman of excellence known for her brilliance, sagacity and honesty, adding that the Bayelsa Chief bencher was a prudent manager of resources.
He pointed out that the Chief Judge was dependable and have cemented a good working relationship between the bar and the bench as well as with other arms of government in the state.
While thanking God for the enablement given Judicial officers to perform their duties, Justice Aganaba also prayed God to grant the celebrant good health to complete her tenure in the next one year before retirement.
In an exhortation tagged, 'Benefit of the Lord', Pastor Amatari Zuofa, advised the living to celebrate God, noting that Justice Abiri has enjoyed good health even at 64 due to her love and service to the Lord and humanity.
"The matters that mattered most are inside us as nobody has ever worked on his or her internal organs. God has been very faithful to everyone. We must fear and serve the Lord, let's all adore and worship the Lord", the clergy said.
The Tide reports that the Bayelsa State Attorney General and Commissioner for Justice, Biriyai Dambo, proposed the toast for the Chief Judge's birthday celebration, wishing her long life and prosperity in health, wealth, wisdom, knowledge and understanding.
Meanwhile in their separate goodwill messages, the duo of the President of the State Customary Court of Appeal, Justice Ayah, and the Chairman, Nigerian Bar Association (NBA), Sayo, as well as the state Chairman, Judiciary Staff Union of Nigeria (JUSUN), Comrade Keme Dirikebamo and the Yenagoa Federal High Court Judge, Justice Isa Bashiru, described Justice Kate Abiri as a role model who have demonstrated love, care, commitment to duty, saying she has encouraged others to succeed.
They noted that the Chief Judge's calm disposition has enabled her to forge a good working relationship with the Bar and the Bench and the entire staff of the state Judiciary.
Giving her vote of thanks, the celebrant, Justice Abiri, thanked guests for creating time out of their tight schedules to come celebrate her. She said that her 64th birthday celebration is a 'dress rehearsal' to 2023 when she will retire from active service.
Abiri described the work of judges as a sacred one, noting that the judiciary in the state is one of the fastest growing in the country; she thanked God for keeping her alive and expressed gratitude to judges, magistrates, lawyers and staff of the judiciary for their support and show of solidarity for her leadership.
She also lauded her husband, Mr Patrick Abiri, for his understanding as well as the wife of the first Chief Judge of the state, Mrs Ungbuku, retired Justice, Margaret Akpomienmien, Pastor Amatari Doutimi, the district minister of Greater Evangelism World Crusade and other ministers of God for their prayers and support, praying God to bless them beyond their imagination.
Dignitaries present at the occasion included, newly appointed justice, and wife of the Bayelsa State Governor, Patience Ama Diri, Justice Timi Cocodia, Justice I. Eradiri and Justice Eneni Opoko. Abraham.
Also present were, Hon. Justice T.Y Abas, Justice E.T Okara, and another newly sworn-in Justice of the state Judiciary, Christine Omo Enegesi, Hon.Justice Simon Amadou Bowa, and Dame Grace Fiepere, amongst others.
By: Ariwera Ibibo-Howells, Yenagoa