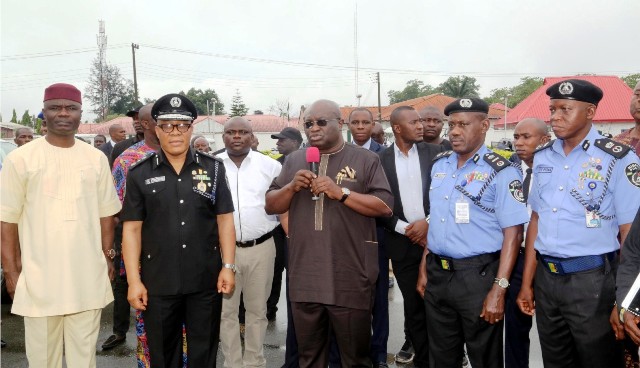 The Asset Management Corporation of Nigeria (AMCON), has accused the nation's judiciary of constituting a stumbling block in her efforts towards recovering a whopping sum of N2.5 trillion being owed the Federal Government  by about 350 persons and companies in the country.
The organization  said, the amount  if recovered , was enough to fund the 2017 budget deficit which presently stands at about N2.3 trillion.
It stressed that, using legal and institutional bottlenecks in restraining it from discharging its duties has remained a serious cog in the wheel of progress of the organization .
Some of the debtors, it said, sometimes drag the Corporation to court and the matter as the case may be, may linger for as long as 10 years and above.
The Managing Director/Chief Executive Officer of AMCON, Mr. Ahmed Kuru, disclose this last Tuesday  in  Enugu during the cor-poration's two day retreat for members of House of Representatives Committee  on Banking and Currency.
According to the AMCON boss, the Corporation's recent assessment of obligors as at December 31, 2016 identified 350 accounts with a current exposure of N2.5 trillion that represent about 80 per cent of AMCON's total obligor debt.
"AMCON has also repositioned its debt recovery approach to strengthen legal and credit restructuring units to collaborate on the aforementioned 350 accounts termed "defaulters"; enhance the restructuring and turnaround team; and engage in asset tracing to enhance recovery."
Kuru lamented that, the ramifications for failure by AMCON to recover its debt, principally owed to the Central Bank of Nigeria (CBN), cannot be quantified as it goes beyond economic cost.
He revealed that, in the last two years, AMCON debt repayment to the CBN were N456.4 billion and N517.7 billion, but actual payments were N256.7 billion and N191.1 billion in 2015 and 2016, respectively.
"This translates to a funding shortfall of N199.7 billion and N326.4 billion in 2015 and 2016, respectively. Of this shortfall, repayment due from AMCON in 2015 and 2016 represented 42 per cent and 53 per cent while the resolution cost fund represented 58 per cent and 47 per cent in 2015 and 2016, respectively.
Kuru added that, funding plan envisaged contribution of 70 per cent from the resolution cost fund and 30 per cent from recovery. "To put this into perspective, AMCON's total debt obligation of N4.6 trillion represents 75 per cent of the 2016 national budget, 26 per cent of the 2016 total national debt, and 5 per cent of the country's nominal gross domestic product in 2016.