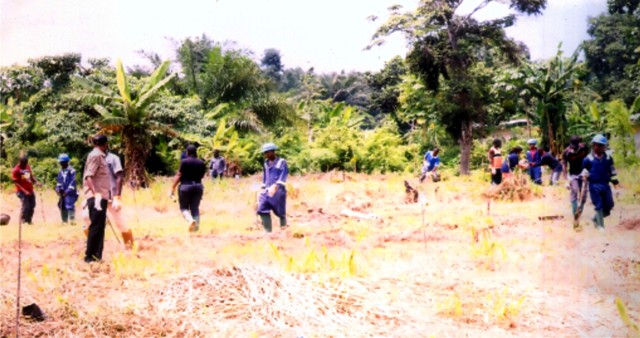 Following early rains that submerged farms in some rural communities in Rivers State a cross section of farmers are into panic harvesting.
Investigations carried out by The Tide in Etche, Abua, Ahoada and parts of Mbiama indicated that mostly affected are cassava farmers.
According to them, the variety of cassava that they planted has a maturity age of between 7-8 months.
They further explained that they planted between October and November due to the lowland area of their farms.
Unfortunately, according to Miss Blessing Friday from Etche, the rains came early and submerged her cassava farm.
She said she had no option than to harvest the cassava that was yet to grow to maturity.
Other farmers who spoke to The Tide, while lamenting their ordeal said, non-availability of upland farmlands prompted them to cultivate on lowland areas of their various communities.
They, however, on a lighter mood said the high cost of garri had only been their saviour over the development.