NSE Market Indicators Up By 2.77%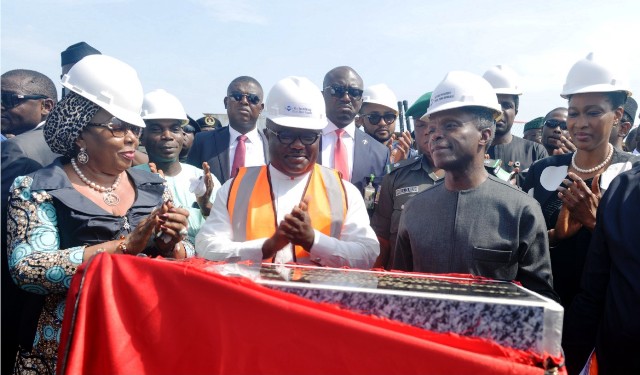 Indices at the Nigerian Stock Exchange (NSE) have   recorded an 11-month high, appreciating by 2.77 per cent, amid huge gains by banking and cement stocks.
The Tide source  reports that the All-Share Index crossed the 30,000 mark, growing by 815.83 points or 2.77 per cent, to close at 30,314.14, as against 29,498.31 recorded on Wednesday.
Also, the market capitalisation inched N282 billion or 2.77 per cent to close at N10.479 trillion, compared with the N10.197 billion achieved on Wednesday.
An analysis of the price movement table showed that Mobil Oil recorded the highest gain for the day, improving by N14.22, to close at N298.87 per share.
Dangote Cement followed with a gain of N8.75 to close at N183.75 and Nigerian Breweries appreciated by N7.40, to close at N156.90 per share.
Beta Glass advanced by N2.42 to close at N50.70, while Flour Mills added N1.05 to close at N22.05 per share.
The Managing Director, APT Securities and Funds Ltd. Malam Garba Kurfi, attributed the massive growth to stability in the foreign exchange market, due to the Central Bank of Nigeria  (CBN's) new policies.
Kurfi said that some investors were taking advantage of low valuation of stocks to increase their stake in the market.
On the other hand, 7UP topped the losers' chart,  dropping by N4.73  to close at N90.04  per share.
Seplat trailed with a loss of N1.98 to close at N350.01 and Guaranty Trust Bank was down by 54k, to close at N33.47 per share.
Protect projects in your domain, Obaseki tells communities

N2.67bn School Feeding Funds Found In Private Accounts, ICPC Confirms …Ministry Feigns Ignorance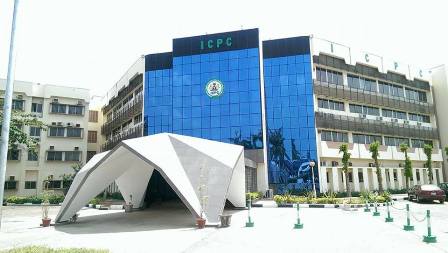 The Chairman, Independent Corrupt Practices and other Related Offences Commission (ICPC), Prof. Bolaji Owasanoye, says the agency has discovered N2.67billion meant for the school feeding programme in private accounts.
The agency, he added, also found over N2.5billion diverted by a deceased worker with the ministry of agriculture, noting that 18 buildings, 12 business premises and 25 plots of land, were also recovered in the ministry.
Owasanoye disclosed this in Abuja on Monday at the second National Summit on Diminishing Corruption in the Public Sector, which was organised in collaboration with the Office of the Secretary of the Government of the Federation.
The summit with the theme, "Together against corruption", also included the launch of the National Ethics and Integrity Policy.
He said under the Open Treasury Portal review carried out between January and August 15, 2020, 72 out of 268 ministries, departments and agencies had cumulative infractions of N90million.
According to him, while 33 MDAs explained that N4.1billion was transferred to sub-Treasury Single Account, N4.2billion paid to individuals had no satisfactory explanations.
He stated, "We observed that transfers to sub-TSA were to prevent disbursement from being monitored. Nevertheless, we discovered payments to some federal colleges for school feeding in the sum of N2.67billion during lockdown when the children are not in school, and some of the money ended up in personal accounts."
The ICPC chairman also said under its 2020 constituency and executive projects tracking initiative, 722 projects with a threshold of N100million (490 ZIP and 232 executive) were tracked across 16 states.
He noted that the constituency tracking project of the agency compelled 59 contractors to return to sites, adding that the individuals handling the projects worth N2.25billion had abandoned the projects before the ICPC's intervention.
President Muhammadu Buhari said his regime would not relent in its efforts to eradicate corruption in the country.
He reiterated his position that if corruption was not eradicated, the menace would kill the country.
Buhari spoke at the second national summit of the ICPC and the inauguration of the National Ethics and Integrity Policy to mark the commission's 20th and Nigeria's 60th Independence anniversaries.
Meanwhile, the Ministry of Humanitarian Affairs, Disaster Management and Social Development has dissociated itself from reports that N2.67billion meant for the feeding of schoolchildren during the lockdown was diverted to private accounts.
In a statement issued on Monday night by the Special Assistant on Media to the Minister, Nneka Anibeze, stated that the statement by the Independent Corrupt Practices and Other Related Offences Commission on the said funds was twisted and misinterpreted.
"The Ministry of Humanitarian Affairs, Disaster Management and Social Development hereby informs the public that the Federal Government colleges school feeding in question is different from the Home Grown School Feeding which is one of its Social Investment Programmes," it said in the statement.
It stated that the school feeding under scrutiny was the feeding of students in Federal Government colleges across the country.
"It is not under the Federal Ministry of Humanitarian Affairs which only oversees Home Grown School Feeding for children in Primaries one to three in select public schools across the country," the ministry argued.
It added, "The ministry or the minister does not even handle or disburse funds for Home Grown School Feeding. The money for funding the programme neither passes through the minister nor the ministry."
It explained that the over N2.5billion which was reportedly misappropriated by a senior civil servant took place in a different ministry and not the Ministry of Humanitarian Affairs, Disaster Management and Social Development.

PIB: Minister Clears Air On Alleged Scrapping Of NNPC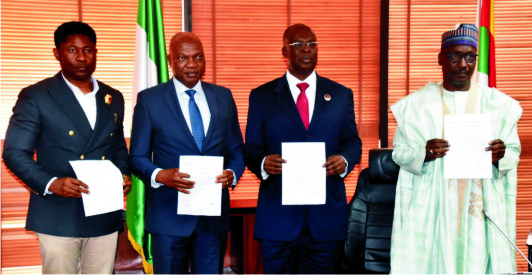 The Minister of State for Petroleum, Chief Timipre Sylva, has dismissed media reports that the new draft Petroleum Industry Bill (PIB) sent to the National Assembly recommended scrapping of the Nigerian National Petroleum Corporation (NNPC).
Sylva allayed the fears while fielding questions from journalists at the National Assembly, on Monday, after an interactive session with the leadership of the National Assembly.
The minister, however, clarified that the new PIB draft sought to commercialise and not to scrap the NNPC.
"We've heard so much noise about NNPC being scrapped, but that is not being envisaged by the bill at all.
"NNPC will not be scrapped but commercialised in line with deregulation moves being made across all the streams in the sector comprising upstream, downstream and midstream.
"We have said that NNPC will be commercialised.
"But if you are talking about transforming the industry, the only new thing that we are introducing is the development of the midstream, which is the pipeline sector.
"So, we have provided robustly for the growth of the midstream sector.
"Through commercialisation, the required competitiveness in the sector will be achieved," he said.
Sylva said that the host communities would also have the best deal from the bill.
According to him, via the PIB, the industry will be transformed, and the Petroleum Equalisation Fund (PEF) and the Petroleum Products Pricing Regulatory Agency (PPPRA) will not exist in the same form that they exist currently.
"But I do not want to go into the details of the bill until it is read on the floor of the Senate," he said.

'Oil Firms Spill 3,346 Barrels Of Crude Oil In Eight Months'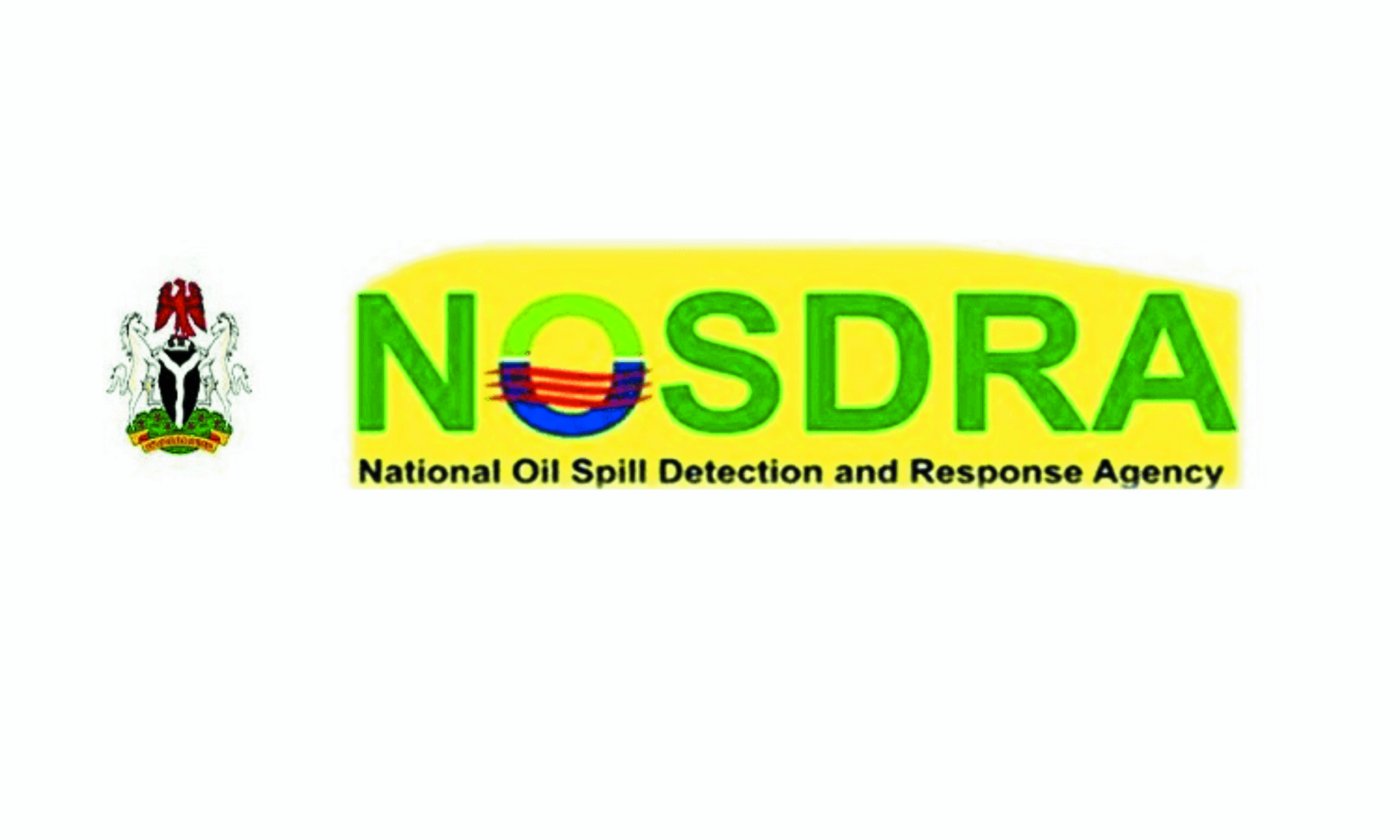 Some oil and gas companies operating in the Niger Delta spilled 3,346.94 barrels of crude oil, an equivalent of 532,078 litres, in eight months, from January to August 2020, according to data contained in the National Oil Spill Detection Response Agency (NOSDRA) report.
The agency established by the National Assembly of the Federal Republic of Nigeria Act of 2006 as an institutional framework to co-ordinate the implementation of the National Oil Spill Contingency Plan (NOSCP) for Nigeria, regularly embarks on Joint Investigation Visits (JIVs) and ensures the remediation of impacted sites.
A breakdown showed that the volume of oil spilled in the first eight months of 2020, represented a decline of 82.84 per cent, compared to 19,505.07 barrels of crude oil spilled in the same period in 2019.
The value of crude oil spilled in the first eight months of 2019 stood at $780,202, an equivalent of N288.675million.
For 2019, the series of data from NOSDRA revealed that 28,969.86 barrels of crude oil were spilled by oil and gas companies, valued in monetary terms, at $1.159million, an equivalent of N428.754million.
On a company-by-company basis, the report revealed that Shell Petroleum Development Company (SPDC) recorded the highest spills, with 1,335.05 barrels of crude oil spilled in 17 incidents; followed by ND Western, with 1,280 barrels of crude oil spilled in five incidents.
Others on the list include, Chevron Nigeria Limited, one barrel of crude oil spilled in three incidents; Enageed Resources Limited spilled 15 barrels of crude oil in three incidents; First Hydrocarbon Nigeria spilled 62 barrels of crude oil in six incidents; while Guaranteed Petroleum Limited spilled eight barrels in one incident.
In addition, Heritage Energy Operational Service Limited spilled 264 barrels in five incidents; Midwestern Oil and Gas Corporation spilled 37 barrels of crude oil in three incidents; Nigerian Agip Oil Company (NAOC), 185.17 barrels in 12 incidents and Nigerian Petroleum Development Company (NPDC), two barrels of crude oil spilled in one incident.
The rest are Neconde Energy Limited, 12.58 barrels in one spill; Pan Ocean Corporation Nigeria Limited, 20 barrels of crude oil spilled in one incident; Seplat Petroleum Development Company Limited spilled 85.14 barrels of crude oil six incidents; and Total Upstream Nigeria, 40.01 barrels in two incidents.
Giving a breakdown of oil spill by volume, the report stated that in January, February, March, April and May, 2020, 777.73 barrels, 51 barrels, 46.50 barrels, 586.93 barrels, and 105 barrels of crude oil were spilled, respectively; while 38 barrels, 1,737.77 barrels and 4.01 barrels were spilled in June, July and August, 2020, respectively.
In comparison, 5,325.32 barrels, 4,075.84 barrels, 1,290.16 barrels, 1,273.89 barrels, 1,133.63 barrels, 2,240.95 barrels, 1,997.72 barrels and 2,167.56 barrels of crude oil were spilled in January, February, March, April, May, June, July and August, 2019, respectively.
In an interview, an internationally-renowned Environmental Scientist, Explorer and Educator, Prof. Hilary Inyang, who has led many environmental expeditions globally, said: "It would cost between $1million and $30million to clean up one spill incident, depending on some factors, including location and size of contaminated site.
"It is expected that clean up would cost more in the Niger Delta because most of the spills take place in the swamp not on land. It is not about going to the various locations to clean surface oil. It would cost much money to get to the contaminated sites, engage with communities, do fencing, investigation, hire or procure equipment, technology, recruit and train personnel, carry out the exercise as well as do demobilisation and remediation."
Specifically, with 66 spill incidents involved in the first eight months of 2020, it was gathered that it would cost at least $66million to clean-up the spills, which translates to N25trillion at the current Exchange rate of N380 per dollar.
Nevertheless, investigations indicate that the outbreak of Coronavirus pandemic has slowed down the pace of clean-up and related activities.
In its latest Oil Spill Data, which attributed many of the incidents to vandalism and oil theft, NOSDRA stated: "In order to ensure that the individuals involved in the remediation of oil spills are not put at risk of Covid-19 infection, SPDC, after due consultation with relevant government regulators is currently restricting its oil spill response activities to only those sites where containment and recovery of oil from new releases is required.
"At sites where containment and recovery has been achieved, but remediation of residual oil impact has not yet been completed, activities have been suspended for the safety of workers and community members. This approach will be reviewed on a regular basis and in consideration of advice from Nigerian and international health officials."
Explaining the damage of oil spills to the Nigerian economy and the environment, Programme Coordinator of the Nigeria Natural Resource Charter (NNRC), Ms. Tengi George-Ikoli, disclosed that the Niger Delta is currently suffering from poor response to oil spill and lack of capacity of government's agencies to tackle environmental issues.
She warned that unless issues of environment protection are taken seriously, the Niger Delta might suffer immense negative consequences and abandonment when global attention shifts away from fossil fuel.
George-Ikoli lamented that oil exploitation had always presented a huge negative impact on the ecosystem of the Niger Delta region, giving rise to intense land degradation, rapid agricultural decline, fisheries depletion, rampant and destructive oil spillages, continuous gas flaring and toxic water contamination, among others.
This, she added, had negatively affected the health, environment and livelihoods of the Niger Delta people.
George-Ikoli, also lamented that NOSDRA, the agency set up to address some of the grave consequences of oil exploitation, who is also mandated to respond to oil spills, was currently hampered by an almost debilitating lack of capacity.
She further stated that there is currently poor response to oil spills because of NOSDRA's lack of capacity, adding, however, that the capacity gaps in NOSDRA were not due to a lack of expertise but instead lack of funding and punitive powers.
Also speaking, a Lecturer in Environmental Management and Pollution Control, Nigeria Maritime University, Okerenkoko, Delta State, Dr Sam Kabari, stated that the country needed a NOSDRA which functions as an environmental regulator in the issuance of guidelines and standards and able to address all manner of spills, noting that at the moment, NOSDRA can only detect oil spills but cannot respond.