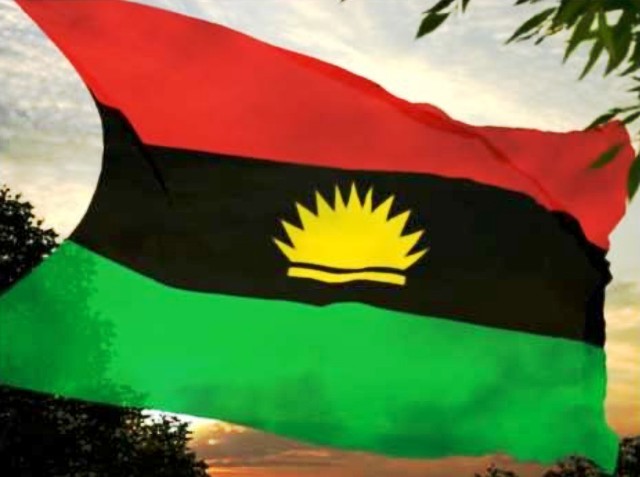 On May 25, 2017, a colloquium on "Biafra: 50 Years After", was held at the Shehu Musa Yar'Adua Centre, Abuja with eminent Nigerians in attendance, including Acting President Yemi Osinbajo, former President Olusegun Obasanjo, Alhaji Ahmed Joda and John Nwodo, among others.
Speeches and comments at the event once more brought to the fore burning national issues that urgently need to be addressed, especially with a section of the country demanding an independent country called 'Biafra'.
For quite some time now, there has been a renewed agitation for Biafra by the Igbo ethnic group, while others in various parts of the country are calling for the restructuring of the country, where fiscal federalism and resource control, devolution of powers, among others, will be entrenched in the polity.
As it stands, perceived marginalisation is not peculiar to the Igbos, as every section of the country has one grievance or the other. The Muslim dominated areas of Nigeria are agitating for Sharia, South-South for resource control, the South-West for true federalism and the South-East, Biafra.
The Tide thinks all these agitations cannot just be wished away, if the Nigerian project is to be sustained. Perhaps, that is why Nigeria has wasted over 50 years still searching for unity which has eluded her since independence.
We strongly believe that it is only through dialogue or negotiations that such issues can be resolved.
In the past, Nigeria has held several national conferences to chart the way forward, but their outcomes have never seen the light of the day.
The Tide believes that for Nigeria to remain a united, indivisible entity, all ethnic groups or regions need to sit down and talk, so as to douse tensions and agitations that have plagued the country for more than six decades.
It is our conviction that for Nigerians to co-habit freely and harmoniously, we should not just stop at dialoguing, but must also address problems that have retarded our development as a nation. Luckily, the country is blessed with abundant human and material resources to take us to the next level.
While we do not support secession and violence by any group, we believe that it has become inevitable and imperative for all stakeholders to sit together and discuss sensitive national issues.
That is why we call on the President Muhammadu Buhari-led administration to demonstrate patriotism by implementing the 2014 National Conference Report in which several thorny national issues were discussed and resolved.
It is also our candid opinion that as an independent country of almost 60 years, a situation where certain sections are denied access to power or denied appointments into certain key positions is no longer tenable. No country can progress with such mindset. We should not pretend that all is well with Nigeria because to do so may spell doom for the country.
The wake-up call is now for Nigerians to sink their differences and ensure that the country does not stagnate further, despite its promising fortunes.
We, therefore, implore our leaders to learn from the issues that led to the Nigerian Civil War which gave birth to Biafra. The three-year civil strife which claimed over one million lives and inestimable value of properties is still fresh to be forgotten. Nigeria cannot afford another bloodbath.
That is the lesson we want Nigerians to learn from 'Biafra'.
Anti-Soot War: Counting The Gains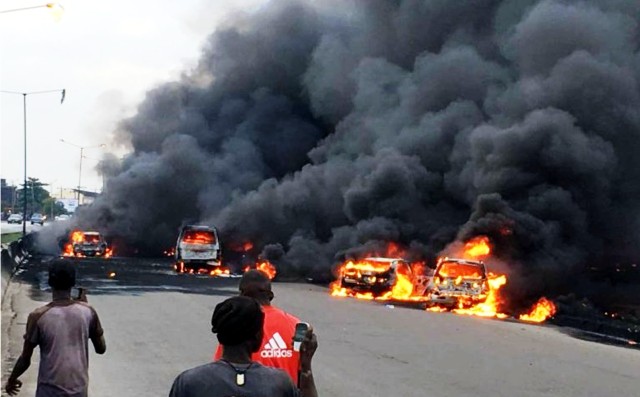 As desperate efforts by the Rivers State Government to track down all artisanal refineries and their operators in the state seem to be intensifying, Rivers people have commended Governor Nyesom Wike and his council chairmen for the courageous steps taken to tackle operators of illegal oil enterprise popularly called "kpofire" and the brilliant successes achieved so far.
The practical steps taken by the governor to declare those behind the illegal refineries wanted, and his visits to certain sites of the infamous activities are indeed comforting. The state has been grappling with soot emissions widely blamed on the activities of illegal oil refiners, and the complete destruction of their facilities by security agents, indiscriminate burning of tyres and certain actions in abattoirs.
At the inception of the war against artisanal refining of crude oil at the beginning of the year, the Rivers State Task Force on Illegal Street Trading had carried out several raids on some illicit refining sites in Port Harcourt and arrested many persons. Again, a number of sites and illegal crude oil refining activities identified in the state have been closed or virtually destroyed.
Governor Wike had declared 19 persons wanted for operating illegal crude oil refining locations, directly responsible for soot prevalent in the state. Barely 24 hours after the declaration, the Rivers State Police Command officially announced that its operatives arrested and paraded 18 persons implicated in outlawed oil refining activities in various parts of the state. Ever since, the "war" has taken on a stronger dimension.
Undeterred by the extremely hazardous nature of the governor's directive to local government bosses to clamp down on "kpofire" sites, the Obio/Akpor Council Chairman, Barrister George Ariolu, guided by an intelligence report and surveillance, hinted that his administration had stormed two artisanal refineries and repositories on Salvation Street and Rahi Avenue in Rumuosi, respectively.
Evidence showed complicity of security agents in the crimes. Accordingly, Wike accused the Nigeria Security and Civil Defence Corps (NSCDC) anti-vandal unit and the police of aiding and abetting vandals and illegal bunkers in the state, urging the Police Commissioner, Eboka Friday, to redeploy the Divisional Police Officer (DPO) in Emohua Council for operating an illegal refinery in the area. While the NSCDC authorities promptly disbanded the anti-vandal unit and suspended its head, the police redeployed the DPO, further placing him under probe.
In Emohua Local Government Area, the crusade against illegal oil bunkering activities has continued to make appreciable progress. Following a tip-off on illegal oil bunkering actions, the Chairman, Dr. Chidi Lloyd, had intercepted newly constructed equipment being installed at an artisanal petroleum refining site in Rumuji town.
Consequently, the council boss led a combined team of security personnel and members of the local government task force on illegal oil bunkering into a forest in Rumuji, where construction work was being concluded for the take-off of a new artisanal petroleum refinery with over 15 tanks and receivers already fabricated and installed in the site.
Similarly, the Ikwerre Local Government Council Chairman, Engr Samuel Nwanosike, recently apprehended some persons with vehicles loaded with illegally refined petroleum products and handed the culprits including their vehicles to the police for further investigations. Isiokpo, Elele, Omerelu, Omagwa, Aluu and Igwuruta, among others, were indicted by the chairman for permitting illegal oil refining in their areas.
In addition, the Bonny Local Government Chairman, Dame Anengi Barasua, demolished an enormous illegal refinery in the area as part of government's efforts to crush the activities of operators of artisanal refineries unleashing soot in the state. Barasua had led security agencies, Ijaw Youth Council members and Lo cal Ggovernment Area officials to annihilate a live oil bunkering camp at Banigo-Egbelu by Oputumbi Creek.
Meanwhile, the House of Representatives lately called for an investigation into the proliferation of illegal refineries in the Niger Delta region, especially with the alleged involvement of the Nigeria Police, NSCDC, among others. The House directed the Inspector-General of Police, Usman Baba, and heads of other relevant security agencies to immediately clamp down on illegal refiners in the state.
These remarkable feats and others owe much to Wike who has never failed to stand by his people. His "war" against illegal refineries is simply another indication of a leader who does not only lead from the front, but always puts his people first and steps on toes where necessary to ensure that Rivers people come first, no matter whose ox is gored. There should be determined strategies to flush out the criminals. Politics must be separated from the absolute imperative of protecting the citizens.
We have learnt that the war against illegal bunkering of crude oil cannot be ended unless the unlawful refineries are completely destroyed. We even realised that every time illegal refineries are destroyed, the oil thieves would always return to restart the business. However, we strongly advise security agents to adopt a new scientific strategy in destroying the facilities to reduce hydrocarbon pollution.
To prevent a dearth of refined products in the state, arising from the onslaught of illegal oil thieves, we urge the state government to work assiduously to ensure that the modular refineries promised by the Federal Government are set up. This will not only effectively terminate the economic sabotage on the nation but curb the soot droppings in the homes and premises of hapless Rivers residents.
Although artisanal refining of stolen crude oil is blamed for the current accelerator of soot and ambient air pollution in the Niger Delta, decades of reckless exploration and production activities by multinational companies, ill-maintained oil pipelines and facilities, routine gas flaring and lax regulatory framework could as well be responsible for the highly dangerous situation those in the region now find themselves.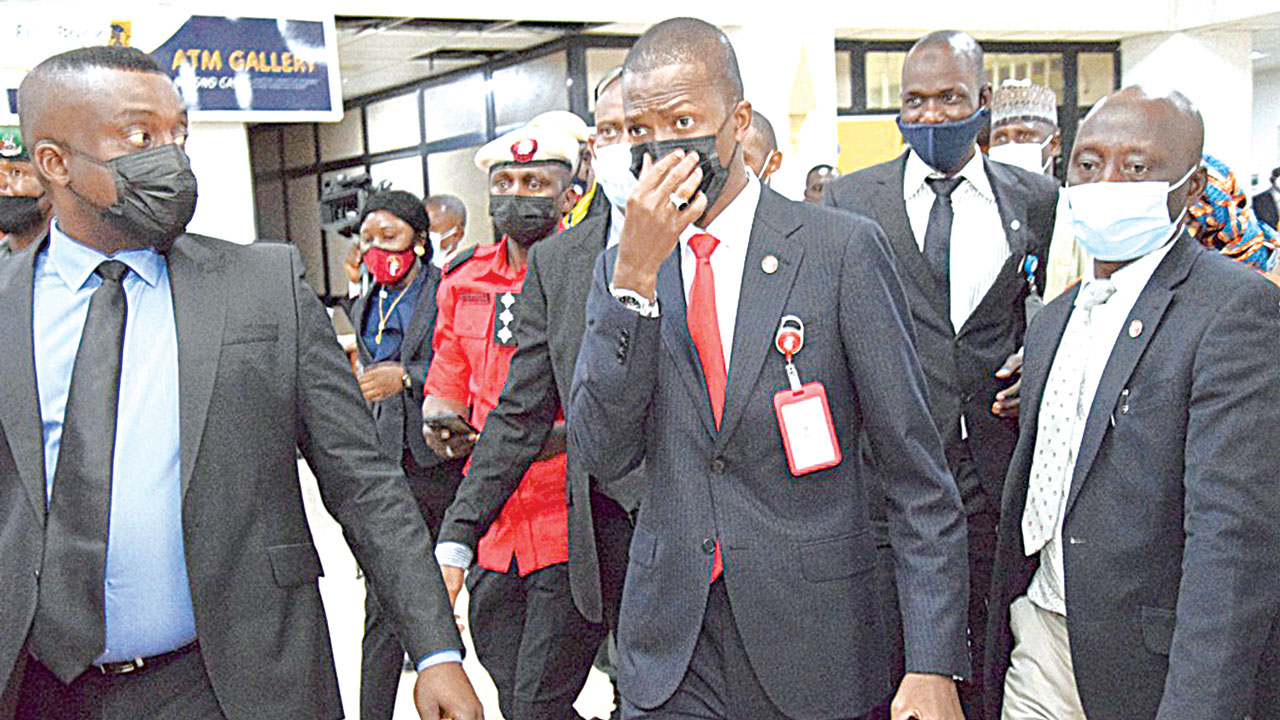 During an end-of-year assessment of its operational activities for 2021, the Economic and Financial Crimes Commission (EFCC) promptly declared to Nigerians that it recovered over N152 billion; $386.2 million; £1.1 million; €156,246.76; 1.7 million Saudi Riyal; 1,900.00 South African Rand, and 1,400.00 Canadian dollars between January and December 2021.
A spokesperson for the commission, Wilson Uwujaren, said in a recent statement that the recovery also included a digital currency component with 5,36957319 Bitcoin and 0.09012 Ethereum. The operations by the headquarters dominated the recoveries with N67.2 billion, $375.6 million and £1.1 million, according to the news release.
Uwujaren revealed that the anti-graft agency secured 2,220 convictions across all its commands in 2021 with the Lagos Command recording the most convictions — 481, closely followed by the Ibadan Command with 324 convictions, while the Port Harcourt Zonal Command had 230 convictions. Curiously, the EFCC failed to indicate the cumulative cases in court in the year under review.
The convictions obtained by the commission in 2021 are the highest since its establishment. Prior to 2021, the highest number of convictions was reached in 2019 at 1,280. The record of 2,220 in 2021 is 127.5 per cent better than in 2019. The record 2,220 represents a 98.49 per cent success rate in prosecutions as the commission lost only 34 cases during this period.
We heartily commend the EFCC chairman, Abdulrasheed Bawa, and his staff for their industry and dedication despite the challenges of criminal litigation in the courts. The organisation should keep on motivating all categories of staff for greater efficiency through capacity development and other incentives and ensure that perpetrators of economic and financial crimes are denied the benefits of the proceeds of crime.
As an agency charged with the responsibility of recovering looted assets in Nigeria by arresting and prosecuting offenders, a day hardly passes without the commission inviting jittery and errant politicians and corrupt persons for questioning. It is no longer hearsay that this "eagle" deployed by the Federal Government has gouged many preys and is pursuing others.
Since its inception during former President Olusegun Obasanjo's administration, the EFCC has had cases against prominent Nigerians, and what often begins as a light grilling sometimes does climax in a jail term, with victims having to part with considerable sums as bail. Some are acquitted following marathon trials that pass through multiple courtrooms.
The Federal Government may have earned credit for recovering stolen funds or property in Nigeria. Its posture is laudable even though the administration is not the right bet considering the tattoos of banditry, insurgency, kidnappings, hunger, insecurity, poverty, and unemployment engraved on the face of the average Nigerian.
Despite the latest figures projecting the EFCC's achievements, the question on the lips of many Nigerians is: where does the anti-graft agency channel recovered looted funds? In other words, where does the confiscated money reside? In deposit accounts earning interest? Nigerians need to know and maybe see concrete steps that are being taken with these funds.
Although the EFCC had at different times claimed that recovered funds were lodged in a Federal Government's consolidated account in the Central Bank or deposited in some interest-yielding accounts on the instruction of the courts, revelations unearthed when Bawa appeared before a House of Representatives ad hoc committee investigating the status of recovered loots mainly under its former chairman, Ibrahim Magu, proved otherwise.
Various transactions were flagged by the committee, some of which included unauthorised transfers to and from the EFCC account. The Attorney General, Abubakar Malami, had in a series of letters to the President accused Magu of diverting billions of Naira of recovered funds, as well as failing to act timeously on a presidential directive to investigate the controversial $9.6 billion P&ID British firm that secured a gas contract in Nigeria.
Funds recovered by the EFCC should be accounted for and be used to tackle youth restiveness. As a realistic approach to reducing crime, insecurity and unrest that many Nigerians have grown accustomed to, some of these funds should benefit unemployed graduates. Whatever challenges such an approach may pose, the Federal Government can respond to them in its own way.
It is expedient for Nigerians to be privy to credible information about the recovery of looted assets, identities of the perpetrators or those associated with corruption cases, as well as details of their prosecution and the composite number of cases in court within a review period. This is what we need to know to appreciate the exploits of the anti-graft agency.
Military's Claim And Fight Against Terrorists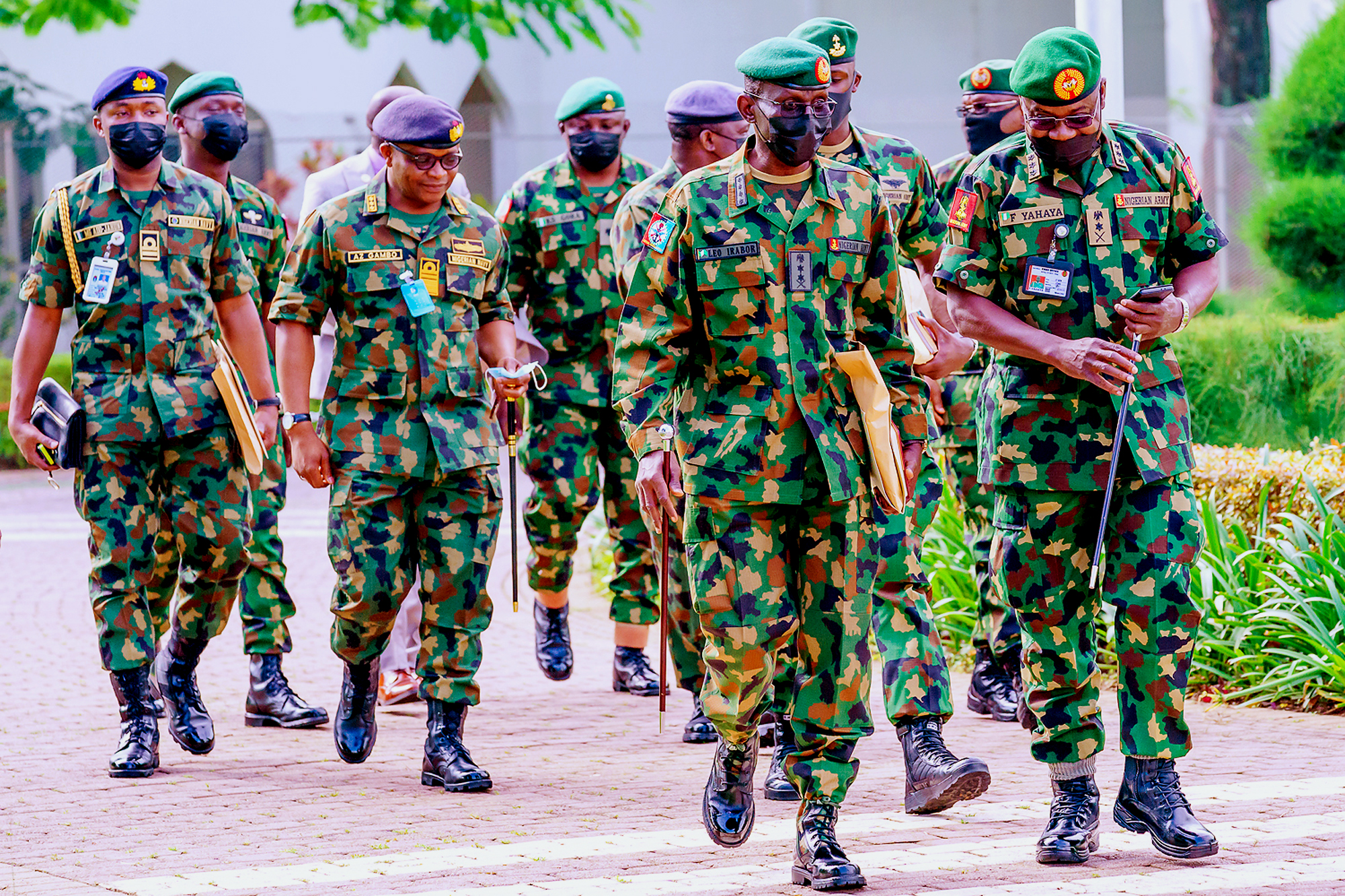 A new assertion by the Defence Headquarters (DHQ) that soldiers on counter-insurgency and other internal security operations across the country killed 1,910 terrorists, bandits and other criminals between May 20, 2021, and January 6, 2022, may have broached more questions than answers. The DHQ further affirmed that soldiers arrested over 700 terrorists, bandits and other criminals and released 729 kidnapped victims from their abductors.
The Acting Director of the Defence Media Organisation (DMO), Major-General Bernard Onyeuko, made this clear in a briefing. He maintained that 24,059 terrorists and their families comprising 5,326 males, 7,550 females and 11,183 children gave in to troops in the North-East within the period under review.
Onyeuko revealed this while providing an update on military operations over the last nine months. He said the blitz against terrorists, bandits, kidnappers and other criminal groups had led to the annihilation of several hide-outs of the criminals, retrieval of copious arms, ammunition, weapons together with gun trucks and devastation of several unlawful refineries in the South-South part of the country.
While it is not in question that the military is doing its best in the anti-insurgency war, the impact of the presumed achievements is yet to be felt by Nigerians. If the military has done so much, why do we still have all kinds of occupied territories? Why are killings and kidnappings by terrorists, bandits and other criminals on the upward turn? Why does the military consistently trumpet their ostensible triumphs against these criminals but stoutly deny reports of army fatalities in incursions?
If the Nigerian government's rehearsed claims of military conquests over criminal elements, especially insurgents are anything to go by, why does violence persevere in the country's North-East and North-West? Why have abductions, ambushes, and deadly suicide bombings continued unabated in large proportions? Although military operations have discomfited terrorists' capacity to hold territories to an extent, Nigerian security forces are drawing back from securing the region's enormous rural areas from attacks.
In the areas surrounding Lake Chad, the Islamic State of West Africa Province (ISWAP) — which split from Boko Haram in 2016 — seems to have acquired a stronger basis. Hundreds of thousands of civilians are still forced out and living in internally displaced persons (IDP) camps and neighbouring host communities, unable to access their land or return to their villages in diverse parts of the country including Benue State.
President Muhammadu Buhari was first voted into office in 2015 primarily because of the past administration's inability to defeat the Boko Haram insurgency and end insecurity in the land. Sadly, more than six years into his administration, Nigerians have perceived more attacks from insurgents in more states outside the North-East. Also, banditry, other forms of crime and violence remain humongous challenges in the country.
Recall that seven months into its first term in 2015, Buhari's administration had invented the phrase that Nigerian militant group, Boko Haram had been "technically defeated" and said Borno was in a "post-conflict stabilisation phase", in defiance of the continued attacks. This statement rang increasingly hollow for a reasonable length of time. But the group and its by-products have never gone away to date.
Similarly, the immediate past Chief of Army Staff, Tukur Buratai, had said that the Boko Haram terrorist group had since been worsted but the Nigerian military was fighting an international criminal gang known as ISWAP. According to him, Boko Haram had been chased out of the North-East, and the band of international criminal gangs operating under the guise of ISWAP would also be pursued and hunted down. As can be seen, ISWAP and Boko Haram have metamorphosed into even more potent force.
Last year, there had been nearly 100 attacks, according to one estimate. Some military bases and towns, including Geidam and Damasak, a hub for aid workers, were overrun. Hundreds had been killed and weapons carted away, while food and medicines were looted. These and many other happenings confirm that the disparate pronouncements of successes by the military in the anti-insurgency war could be simulated, after all.
That does not, however, suggest that the nation's military has not been recording victories in the war. Indeed, the armed forces have largely restricted the terror groups to three North-Eastern states of Adamawa, Borno and Yobe. But the terrorists are still able to assail civilian and military targets, killing hundreds of people. A recent spike in lethal violence has led many to wonder what is at the root of the authorities' failures.
An over-reliance on a military strategy to tackle insurgents is at the essence of the nation's inability to deal with the danger. That is why, regrettably, almost 11 or 12 years into the counter-insurgency undertaking, we are not observing major attainments. With the latest declaration of bandits as terrorists, Nigerians expect to see reinvigorated actions in that line.
Recently, the Borno State Governor, Professor Babagana Zulum, alerted Nigerians that two local government councils in his state were under the full control of terrorists. This must be viewed seriously. The fact is that to crush insurgency or terrorism, our nation needs more than a military operation. Its root causes have to be recognised and addressed. Lack of good governance that leaves the population poverty-stricken, embittered and uneducated is one extensive root cause.
There are outstanding government initiatives that are meant to speed up development in the North-East, but little advancement has been made. There is also the National Counter-Terrorism Strategy which entails economic development and counter-radicalisation, in addition to the utilisation of troops. But it seems that the strategy is not being fully carried through.
Experts say the endemic hand-to-mouth existence in the country, particularly in the North-East, and the insurgents' violent approach facilitate the continued recruitment of generation after generation of combatants. People are willingly ready for enlistment just to remain alive. Along with de-radicalisation, there should be a tremendous surge in military action similar to what was seen in Iraq and Syria when the Islamic State group's so-called caliphate was dismantled.