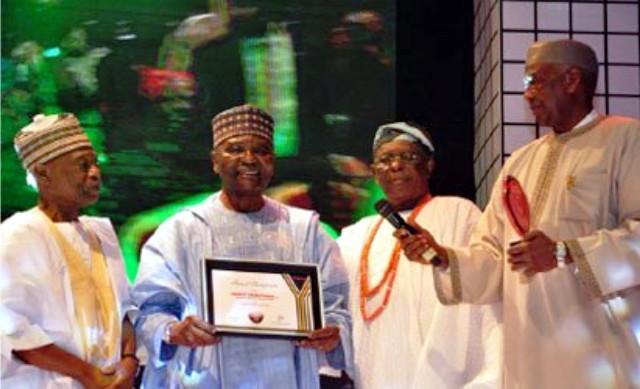 FCT
Most Nigerians observed last Monday, that democracy has proved to be the best system of government that has come to stay in Nigeria.
They spoke with newsmen across the country, although some expressed mixed feelings about the performance of democracy in the last 18 years.
For instance, Prof. Chika Aliyu, an economist, commended the Federal Government on the Economic Growth and Recovery Plan (ERGP), as President Muhammadu Buhari marked second year in office.
Aliyu, a lecturer at the Usman Dan Fadio University, Sokoto, said the government did very well by coming up with the plan to take the country out of recession.
According to him, the ERGP aims at making significant progress to achieve structural economic change with a more diversified and inclusive economy in five key areas by 2020.
Kaduna
The Christian Association of Nigeria (CAN), in Jema'a Local Government of Kaduna State, has advised youths to insist on participating in electoral processes that determine Nigeria's leaders.
"Youths must be fully involved in the electoral process, they must obtain voter's cards and ensure they voted, so as to have a say in who governs them," Mr Joel Adegboyega, Chairman, youth wing of the body, said in Kafanchan last Monday.
Adegboyega, who expressed optimism that youth participation would guarantee good governance, spoke during a stakeholders' meeting on security and governance, organized by CAN.
He stressed the need for youths to also register and be members of political parties through which they could contest leadership positions.
"The continuous voter's registration exercise is in full swing. It is an opportunity for us to be part of politics. We should not just be spectators and analysts," he declared.
Katsina
The Da'awah Committee in Katsina State, an Islamic group, said it had educated 300 persons who recently embraced Islam on good conduct, brotherhood and tolerance.
The Chairman of the committee, Sheikh Salisu Bakori told newsmen last Tuesday in Bakori that, during the three-day seminar, the converts were sensitised on Islamic law, good neighbourliness and support to the needy.
According to him, most of the converts were from the 27 local government areas of Katsina State and some from Kudan, Giwa and Hunkuyi Local Government Areas in Kaduna State.
Bakori, said apart from the religious teachings, the 300 converts also had various sessions on skills acquisition, to empower them to be self reliant.
He noted that, poverty had been a major cause of restiveness, as such it was important to encourage all Muslims to learn trades so as to earn decent living.
Kogi
The Kogi State government says it has completed payment of salary to 95 per cent of its workers that were cleared in the just concluded staff screening and verification.
The state governor, Alhaji Yahaya Bello, made the assertion last Monday in Lokoja, in a statement issued to mark this year's democracy day celebration.
" I can confirm that people are still getting payment alerts as we do our best to meet the May 31 Time line which we set for ourselves to complete all payments," the governor said.
Bello, said that government was deploying integrated staff and payroll automation solutions to consolidate the gains from the screening  in line with the ongoing civil service and pension reforms.
With the conclusion of the exercise, he assured workers and pensioners of prompt payment of salary and pensions.
Kwara
Traditional rulers from Kwara South Senatorial District last Monday, said the country made substantial progress in the last two years of its democratic governance.
The traditional rulers made this known, in their separate messages to mark the Democracy Day in their palaces in Omu-Aran, Egosi and Rore.
The traditional rulers are the Olomu of Omu-Aran, Oba Charles Ibitoye, Elegosi of Egosi,  Daniel Dada and Onirore of Rore, Oba Ezekiel Oyewole.
Ibitoye of Omu-Arab community, said that the nation's achievements through sustainable democratic transition could not be over emphasised.
Lagos
Government must amend the laws against  Gender-Based Violence(GBV), in the country to make them more effective and quickly bring culprits to book.
Mrs Ibiduni Alakija-Ladapo, the Deputy -Director, Occupational Health Department, Ministry of Health, Lagos State, made the appeal in an interview with newsmen last Monday in Lagos.
Alakija-Ladapo, a consultant on child, adolescent and women's health, said that, such an amendment would help to reduce gender-based violence against girls and women.
She said that violence against these groups was deeply ingrained in cultures around the world.
If there were laws against its practice in Nigeria, the issue would have been a thing of the past by now, Alakija-Ladipo said.
Nasarawa
Governor  Umaru Al-Makura of Nasarawa  State, has warned politicians in the state to desist from acts capable of breaching the peace in the state or face the wrath of the law.
Al-Makura, gave the warning last  Monday in Lafia, during an interactive session with the All Progressives Congress (APC) stakeholders, including political appointees and legislators across the state.
He noted that, the state belonged to all citizens and that it behoves on all to work towards its growth and development rather than engage in acts capable of causing disharmony.
"No politician should take this administration for granted or mistake our diplomatic posture for weakness as government is ready to deal with mischief makers in whatever form they exhibit their tendencies," he said.
He charged politicians to play by the rule and avoid hate speeches and campaign of acrimony, thereby, overheating the polity.
Ogun
Two persons were confirmed dead in a road accident involving a blue Toyota Corolla car and a Toyota picnic bus at Olodo area, on Abeokuta/Ibadan Expressway in Ogun.
Mr Babatunde Akinbiyi, the Public Relations Officer (PRO), Traffic Compliance and Enforcement Agency (TRACE), in Ogun State, confirmed the accident to newsmen in Abeokuta last Tuesday.
Akinbiyi, explained that the accident occurred on Monday evening due to wrong overtaking by the driver of the Toyota Corolla car.
He stated that the two vehicles had three occupants each, saying that the dead were the drivers of both vehicles.
Akinbiyi said, "The accident involved a Toyota Corolla car with registration number KSF 846 EF and a Toyota picnic bus with registration number RLG 61 AA.
"The driver of the Toyota Corolla car tried to overtake the Toyota picnic space bus, which resulted in collision that led to the crash.
"The vehicles had three passengers each when the accident occurred, three male and three female but the drivers of both vehicles died in the accident."
Ondo
Some politicians in the South West have called for the protection of the country's democracy, saying it has come to stay.
Mrs Morenike Alaka, the new Caretaker Chairperson, Okitipupa Local Government Area of Ondo State urged politicians to protect the nascent democracy.
She gave this advice in an interview with newsmen last Monday in Okitipupa while reflecting on the Democracy Day celebration.
"Our politicians have a huge task of protecting our nascent democracy, because we do not have any other place than Nigeria.
She urged all Nigerians to continue to pray for the leaders to enable them pilot the affairs of the country to the expected heights.Oyo
Oyo
The Director-General of the NYSC, Brig-Gen. Sule Kazaure, on Monday visited the 2017 Batch A Stream 1 corps members at their  camp in Iseyin, Oyo State.
Report that, the visit was in continuation of the director general's  working tour of  NYSC orientation camps nationwide.
Kazaure,  who interacted with the corps members, also assessed the ongoing  construction of  hostels in the camp.
He urged the corps members to add value to their lives through the four cardinal programmes of the NYSC, especially its  skills  acquisition programmes in order to be self reliant.
Kazaure also advised them to accept the culture and tradition of their host communities.
He called on the corps members to avoid unnecessary journeys and night parties while shunning indecent dressing  and corruption.
Kazaure  also urged the corps members to comply with the rules and regulations  put in place throughout the  service year, adding that,  those faithful would be rewarded.
Sokoto
Sokoto State Government, said it inherited twenty eight road projects worth N33 billion, from its predecessor, the State Deputy Governor, Alhaji Ahmed Aliyu said, last Monday.
Reports that Aliyu, who also oversees the Ministry of Works, disclosed this in Sokoto, at a news briefing to mark Governor  Aminu Tambuwal two years in office.
He said that, the administration had inherited twenty eight road projects worth about N33 billion, from its predecessor.
Aliyu enumerated them to include the 445-kilometres Balle-Kurdulla-Niger republic road, awarded at N 4.5 billion and has reached 69 per cent completion.
Others include the 52-kilometres Gidan Sale-Tidibale-Maillalle road, awarded at N2.9 billion, which has reached 81 per cent completion, among others.
Foundation Donates N6m To Children With Cancer
Okapi Children Cancer Foundation yesterday donated N6 million to children fighting cancer disease in the Federal Capital Territory (FCT).
Ms Kemi Adekanye, Chief Volunteer and Founder of the Foundation, Ms Kemi Adekanye said the gesture was part of its annual events to support children fighting cancer at the National Hospital Abuja (NHA) and University of Abuja Teaching Hospital(UATH) in Abuja.
Adekanye, while decrying the high cost of treatment and management of childhood cancer, stressed the need for the government and other philanthropists to support the patients and families, which will increase chances of survival for them.
According to her, the organisation, since its inception in 2017, had donated over N14.8 million to support the children.
"We have been able to render support to these children to reduce the cost of treatment, as well as provide emotional support and job opportunities for some of their parents.
"A lot of these children commence treatment and abandon it midway because of the high cost of treatment and other care,"she said.
She, therefore, stressed the need for more awareness and enlightenment on childhood cancer, which will garner more support and initiation of policies to help manage the disease.
Consultant Paedetric Oncologist, UATH, Dr Uduak Offiong, while commending the foundation, said the donation would support parents, whose children were fighting cancer, especially in accessing blood platelets.
According to her, many children abandon cancer treatment due to financial constraints.
She, therefore, appealed to the government to subsidise cost of treating childhood cancer as well as include it in the National Health Insurance Scheme (NHIS) for less privileged families to access treatment.
Similarly, Head of Unit, Paedetric Oncology, NHA, Dr Oyesakin Adewunmi, represented by Dr Patricia Igoche of the same unit, stressed the need for more support and attention to be given to childhood cancer.
On his part, President, Nigeria Cancer Society, Dr Adamu Umar, while decrying lack of awareness and neglect of childhood cancer in the called on the Federal Governments to include it in the NHIS and funds should be allocated for its management.
Clinical Mental Health Counselor, Dr Margaret Olokpo, called for more emotional supports to both the children suffering from cancer and their parents.
One of the recipients' parents, Mrs Titilayo Adewunmi, commended the organisation for their unwavering support to them in caring, managing and treating their children fighting cancer.
The organisation recently held a walk and zoom meeting to educate the public on signs, symptoms and appropriate treatment for childhood cancer in the FCT.
Minister Seeks More Funding For Agriculture
The Minister of State for Agriculture and Rural Development, Mustapha Shehuri, has solicited for more financial support to upscale investments in the agricultural sector.
A statement issued by Chief Information Officer in the ministry of Agriculture, in Abuja, Ezeaja Ikemefuna, quoted  the minister as saying this at a virtual high-level panel discussion last Friday, to round off activities to celebrate the 2021 World Food Day.
He said that being the focus of government's diversification agenda, agriculture deserved better funding, to provide credit facilities that would support the sector's value chain activities.
Shehuri said that the ministry was strongly committed to meeting domestic food requirements, exporting at qualitative levels and creating a favorable business environment that would make agribusiness thrive.
" There is a deliberate strategic approach to job creation, conserving foreign exchange and attaining national food security," he said.
The minister pointed out that the seed sub-sector supply chain was being repositioned to ensure that farmers had access to quality seeds to improve yields.
"The National Agricultural Seed Council (NASC), under my watch, has been directed to interface with key seed industry stakeholders to ensure that Early Generation Seeds (EGS) are structured, to ensure uninterrupted supply of certified seeds.
" There is also an on-going awareness campaign by the Council on the importance of using improved seeds to boost production," he said.
The minister added that the administrative bottlenecks that had previously hindered farmers' easy access to fertiliser had been addressed, while the partnership with the Government of Brazil to pilot the establishment of 117 mechanisation centres across the country was on- going.
" When these centres are completed and made operational, farmers will be able to buy mechanisation services for a fee, with relative ease, and without the need to own expensive equipment for farm operations," he said.
'' Nigeria's agriculture has done well under this administration in areas such as, being the world leading producer of yams with 18.3 million MT, world leader in the production of Cassava that has steadily risen to 70 million MT", he said.
#EndSARS: LCCI Seeks Strict Adherence To Democratic Ideals
The Lagos Chamber of Commerce and Industry (LCCI) has urged leaders in sub-Saharan Africa to embrace the rule of law and democratic ideals to forestall political unrests.
Director-General, LCCI, Dr Chinyere Almona, made the call in an interview with The Tide news yester in Lagos.
She spoke against the backdrop of the one-year anniversary of #EndSARS protests which impacted negatively on businesses across the country.
Almona added that bad governance, forceful takeover of government and extended stay in office may continue to instigate violent protests that disrupt business operations.
She noted that the economic impact of violent protests on the business community globally in 2020 was 14.96 trillion dollars in Purchasing Power Parity terms.
This figure, Almona said, was equivalent to 11.6 per cent of the world's economic activity or 1,942 dollars per person.
She said that the economic impact of violence increased by 0.2 per cent in 2020.
Almona disclosed that the LCCI estimated the immediate loss from the EndSARS to be above N700 billion in October 2020, with discoveries of more losses after weeks of investigations by the government across the country.
"The 2021 Global Peace Index (GPI) released by the Institute for Economics and Peace ranked Nigeria 146 among 163 independent nations and territories, according to its level of peacefulness in 2020.
"Nigeria moved one step from 147 in 2020 (from 2019 rank), though it still ranked eighth among the least peaceful countries in Africa after South Sudan, Somalia, the Democratic Republic of the Congo, Libya, Central African Republic, Sudan and Mali.
"In 2020, the world witnessed almost 15,000 violent protests and riots.
"The damage it caused came with a hefty price of about 15 trillion dollars or 11.6 per cent of the world's Gross Domestic Product.
"Among those, more than 5,000 were pandemic-related and were recorded between January 2020 and April 2020," she said.
Almona advised that businesses should consider taking various insurance policies to protect their premises and facilities against unforeseen destruction.
She called for enhanced programmes that would address youth unemployment and reduce social vices.