New Rivers at Two: A Chronicle  of Superlative   Projects Delivery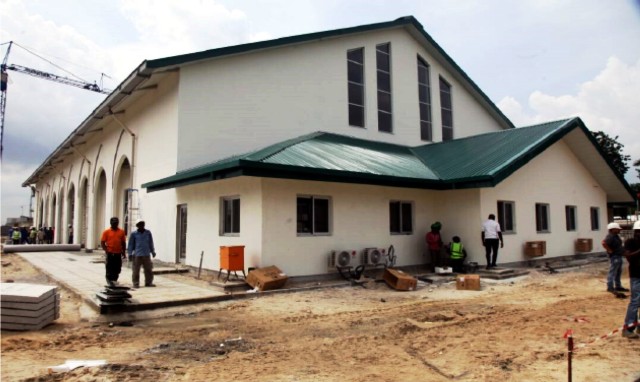 On April 11, 2015, the
good people of Rivers State  trooped out in their numbers to declare  their preference  for the creation of a New Rivers State. They voted overwhelmingly for Nyesom Ezenwo Wike to lead the state into prosperity.
That decision by  1,029,102 (One Million and Twenty Nine Thousand, One Hundred and Two) Rivers people representing 87.77 per cent of the total valid votes cast established  the process of rebirth, revival and reconstruction of Rivers State.  That decision laid the foundation  for the unprecedented  development  being witnessed across the length  and breadth  of Rivers State.
Over the first two years  of his first term, Rivers State Governor, Nyesom Ezenwo Wike  has  transformed the state through  the  unprecedented roll out of people oriented projects.
Economic recession has crippled development in most states of the Federation . Majority of states cannot pay salaries , let alone, embark on the developmental projects.
The case of Rivers State has been different . Like Governor Wike has told anyone who cares to listen,  Rivers State is operating a divine economy built on sound economic principles and the overriding interest of the people .
Governor Wike has over the first two years  of his first term embarked on the massive construction , reconstruction and rehabilitation of roads, schools, hospitals, reclamation of lands, agricultural development and provision of  other critical infrastructure across the three senatorial districts of the state .
Revival of the State Economy and Basic Governance Structure
Rivers State Governor, Nyesom Ezenwo Wike inherited a battered economy.  At the twilight  of the immediate past APC administration in the state, all the economic  fundamentals  were in a terrible shape, while businesses had collapsed. The basic governance  structure  in the state was in shambles with the state bureaucracy  at a vegetative  state.
Through careful  implementation  of reform policies, Governor Wike  has over the last two years  revived and repositioned  the Rivers economy. After two years  of good governance, Rivers economy  is one of the most vibrant  in the country, supporting corporate, medium-sized and small businesses  across the state.
Business entrepreneurs  who relocated from the state at the twilight  of the immediate past APC administration are returning  to the state. One of the major indicators  of  revived economy is the sustained growth of  the  state's  internally generated revenue  (IGR).
While  other states suffer from economic recession, Governor Wike posits that Rivers State  is enjoying  an era of boom because it operates a Jesus economy.  The foundations of the state's economic growth  are from God, hence it cannot  be affected by political and economic developments in the country.
The governor revived the State Assembly which was sitting at the dinning of the Government House under the last APC administration in the state.  Since he proclaimed the Assembly, they have  been passing laws for the good governance of the state.  Two budgets have been passed, while the State Assembly  enjoys independence and financial autonomy.
Regular Payment of Salaries and Pensions
Immediate past Rivers State Governor, Chibuike Rotimi Amaechi painted a gloomy picture of the finances of the state on May 27, 2015, when he declared: "Nyesom Wike is coming, let us see where he will get the money to pay salaries." At this point two days to the end of that failed administration, the state civil servants  were owed four months salaries and pensioners owed for six months.
With the state governance system and bureaucracy  revived, Governor Wike  has taken deliberate steps to ensure  that civil servants and pensioners in the state receive  their monthly salaries and  entitlements.
Governor Wike  initiated and implemented a scientific  biometric  exercise which paved the way for accurate data on workers and pensioners on the state's payroll.
Rivers State is one of the very few states that is up-to-date  in the payment of salaries and pensions.  This has served as a motivation  to civil servants to contribute  their quota  to the development of a New Rivers State.
The regular payment of salaries and pensions has helped in making the Rivers  economy  functional as the flow of liquidity  is constant all through  the  period  under  review.
Nigeria's Democracy Icon/ Defender of Rivers People
To most Nigerians and the international community, Governor Wike's  greatest achievement in the last two years is his emergence as Nigeria's democracy icon. His stout defence of democracy  has stopped the country from sliding into full blown dictatorship.
As Nigeria's most important opposition state with the second largest state/provincial  economy in West Africa, Governor Wike has provided the required leadership which has convinced opposition states to remain resolute in their promotion  of the principles and benefits  of democracy.
Through the mobilization  of the entire population  of  Rivers State, Governor Nyesom Ezenwo Wike  in the last two years defended the democratic right of Rivers people to elect their leaders. He led the Rivers people on three separate  occasions of March 19, 2016, December 10, 2016 and February  25, 2017 during rerun elections  to  check the worst rigging  machine ever contrived in the history of Nigeria's democratic experience.
Through good governance  over the last two years, Governor Wike has proved that the forces of state violence  used to rig elections  can be silenced by the quiet resistance of an appreciative population.  Rivers people rose up in defence of their democratic right despite the deployment of over 50,000 policemen, 30,000 military personnel, over 100 armoured helicopters and personnel carriers, 100 gunboats and Air Force  Fighter Jets.
All this was made possible  because Governor Wike  personally staked his life. He left his comfort zone to lead from the front. By his exemplary efforts, Nigeria's is still subsisting  despite its imperfections.
Projects Galore
Governor Wike did not emerge Mr Projects by happenstance. His emergence is a product of vision and careful planning, targeted at repositioning Rivers State.
The 2017 budget  was crafted to lift and flood the state with developmental  projects.
Out of the N470billion budgeted for 2017, the total projected capital expenditure  is N329 billion (three hundred and twenty-nine billion naira) only, which represents 70% of the capital estimate of the  budget. This  gives a capital to recurrent expenditure ratio of 70:30. This is unprecedented.  The multiplier effect of this pro-people  decision is being felt across the state.
Road Infrastructure
Two years ago when Governor Nyesom Ezenwo Wike  took over the reins of leadership, the economy of Rivers State  was at its lowest level.  The road infrastructure  had completely  collapsed. The collapse  of the road infrastructure led to economic stagnation  across the state.
Right on the day of his inauguration at the Yakubu Gowon Stadium in Port Harcourt, Governor Wike launched "Operation Zero Potholes Programme". Since May 29, 2015, the Wike administration  has  constructed, reconstructed  and rehabilitated over 200 roads.
The administration started with the construction, reconstruction and rehabilitation of roads in Port Harcourt; Obio/Akpor, Ikwerre and Eleme Local Government Areas. Majority  of  these roads were completed and commissioned at the end of the governor's  first year. Roads in Diobu, Borikiri, Port Harcourt  Township and Obio/Akpor Local Government Area.
Governor Wike's development  of  road infrastructure  is tied to the rapid social and economic development  of the state.  The first class road infrastructure, drainage systems  and  bridges being constructed, reconstructed and rehabilitated across the state  by international and indigenous contractors have enhanced economic recovery   in the state.
The road infrastructure is linking communities, thus enabling  farmers and businessmen to link up  with  markets in Urban Centres.
At the last count, the Wike administration  has constructed  or is constructing  over 200 roads, spanning over 500 kilometres  in a statewide unprecedented  intervention  in the road sector.
Some of the key road projects include:
*Rehabilitation/ Maintenance of some roads and drains, tagged "Operation Zero Potholes" in Port Harcourt metropolis (additional Works) (Ahoada Road, Force Avenue, Churchill and Creek Road, Evo and Woji Road, Tombia Extension, Ohiamini Road, Ogbunabali Road, Sokoto Road, Eleme Flyover, Kolokuma Road)  – completed and commissioned
*Rehabilitation of Industry Road – Completed
*Construction Of Internal Roads and Drains In G.S.S Rumuokwuta in Obio/Akpor Local Government Area – Completed
*Rehabilitation of marine base junction and Moscow road roundabout and laying of kerb stone and concreting of the island- Completed
*Port Harcourt Government House – work in progress
*Reconstruction of High Street, Rehabilitation of Prof. Okujagu Street and Danjuma Drive off Peter Odili Road in Trans Amadi Industrial Area- work in progress
*Construction of Sani Abacha Road- work in progress
*Captain Amangala Street, Bishop Fabara Street, Tourist Beach Road, Elliot Henry Street, Bishop Johnson Street, Bonny Street, Adaka Boro Street, Creek Road Extension, Extension of Ada Expressways by Rumuola Bridge and Dualization of Birabi Road by Presidential Hotel Roads as Variation No. 4 – work in progress
* Desilting and Cleaning of Subsurface Drains and Manholes from Education to Emenike Junction, Okija Road to Nta-Wogba Creek, Mile 3 Diobu Section of Ikwerre Road and Big Culvert Under Aba Road and Desilting of Covered Drains and Deflooding of Bank Road, Gokana, Forces Avenue Thru Moscow Road Junction, Old GRA Port Harcourt- work in progress
*Construction of Eagle Island – lioabuchi By-Pass, Port Harcourt. – completed and commissioned
* Construction of Chief Benson Street Chief Benson Close, Omunakwe Str. And the Surrounding Streets Ortiarunma and Omarunma Close. – Contractor is on site.
*Reconstruction of Roads in D/Line, PHC.  – completed and commissioned
*Dualization of Azikiwe Road (UTC) Junction – Lagos .Bus Stop.  – completed and commissioned
Name of Project – Lga Obalga
* Reconstruction of Diobu Roads (Nnokam Road, Chief Amadi Street, Elechi Street, Odioma Street, Ekwe Street, Wokoma Lane, Azikiwe Street, Ojoto Street, Adelabu Street, Abel Jumbo Street, Ikwerre Rd By Education Bus Stop By The Flyover To Abonnema Wharf Road, Abakaliki Street, Anokwuru Street, Nkoro (Nsuka) Street, > Nnewi Street, Okolabiri Street, Osina Street, Azikwe Lane, Ataba Street, Wokoma Street, Enwume Ave, Ejekwu St., Nnokam Street, Bishop Okoye Street, Wobo Street, Elechi Beach Road, Lumumba Street and Joinkrama St.) – comple ted and commissioned
*  Rehabilitation of Agip Gate to Eagle – Island- lloabuchi link Road Junction and Wike Road in Obio /Akpo L.G.A – Completed
*  Rehabilitation of Abuja Bypass, Mile III Diobu, Port Harcourt – Completed
*  Rehabilitation of Rumuola By Boricamp Junction To Rumuola Flyover, Rumuola Overhead Bridge By Rumuadolu Road To Presidential Hotel, Eliozu East-West Road By The Overhead Bridge – Completed
*  Rehabilitation of SARS (Nelson Mandela) Road, Rukpakwolushi-Eligbolo Road and Agip Road – Completed
*  Rehabilitation of Okocha Mgbuodohia Roads, Rumuolumeni As a Replacement For East/West – Ogbakiri-Degema-Abonnema Road – Completed
*  Construuction of Eneka-Rumuapu-Rukpokwu and Miniorlu – Mgbuakara – Eliaparawo RoadsConstruction of Owabie Road, Canaan Avenue and Ozurunha Street, Off Orazi, all in Rumuowabie Community in Rumuopirikom Town- Eneka- Rumuapu  Completed (Miniolu Ongoing)
*  Reconstruction of Rumuagholu-Airport Road "A" L=2550m Spur to Nkpolu East/West Road "B" L = 1170m and Spur to International Market Road "C" L= 1675m- Completed
*  Rehabilitation of Rumukalagbor Road (the link road between Elekahia and Aba Road), Rumuibekwe Road and Eliohani Road- Completed
*  Rehabilitation of Mid-King Perekule Road to Woji Road, Port Harcourt- Completed
*  Reconstruction of Eliozu-Rumunduru-Oroigwe- Elimgbu Road/Bridge in Obio/Apkor LGA- Completed
*  Rehabilitation of Oyigbo Express to Imo River Aba Express Road- work in progress
*  Rehabilitation of Aba Road (Artillery Phase 1 – Phase 2 With CBN Junction, Rivers State Secretariat Complex Access Roads- Completed
*  Reconstruction of Woji Road From Old Aba Road to Alcon Road, Woji Town in Obio/Akpor Local Government Area- Completed
*  Repair of Potholes Road Section Rumuokoro- Rukpokwu Roundabout-Police Check Point- Completed
*  Consultant, Design and Supervision of Reconstruction of Eliozu-Rumunduru-Oroigwe- Elimgbu Road- Completed and commissioned
*  Construction of Rumualugo-Alakahia and Igbogo- Choba Roads – Rumualugo- Alakahia completed and commissioned Igbogo-Choba Roads ongoing
*  Construction of Ozuoba-Rumuosi & Rumuokparali-Choba – work in progress
*  Construction of Second Nkpogu Bridge – work in progress
*  Rehabilitation and Improvement of Rukpokwu Market Junction to Aluu Road – work in progress
*  Reconstruction of Obiri Ikwerre – Airport Road- work in progress
35.        Rehabilitation of Some Roads in Woji Town: Chioma Avenue, Railway Road, Mini Woji Street, Mini Otudor Street, Faith Avenue, Delta Bakery Road, Asphalt Overlay from Alcon Gate to Bridge- work in progress
*  Construction of Mgbuoshimini-Nkpor Road, Rumuolumeni, Obalga- work in progress
*  Road Marking of Woji Road from Old Aba Road to Alcon Road, Woji Town In Obio/Akpor LGA- work in progress
*  Construction of Orusa Street, Via Woke Street Off Sani Abacha Road, GRA Phase III, Port Harcourt – work in progress
*  Reconstruction of Ogbunabali Internal Road Port Harcourt- work in progress
*  Reconstruction of Aluu Road (from Omuchiolu Aluu) to Agbada 1 Flow Station
*  Reconstruction of Rumunduru – Eneka Link Road- work in progress
*  Reconstruction of R.D (Nvuike) Road, Mgbuesilaru, off Okporo Road, Rumuodara – work in progress
*  Construction of Isiokpo Internal Roads and Drains- work in progress
*  Construction of Police Station Road – Igbogo Link road, Off East/West Road, Choba in Obio/Akpor L.G.A. – work in progress
*  Construction of Wokem by Frank Owhor Street, Choba in Obio/Akpor LGA- work in progress
*  Construction of Anglican Road with outfall drain in Obio/Akpor LGA- work in progress
*Reconstruction of Eiimgbu/Atali Internal Roads- work in progress- work in progress
*  Reconstruction of Rumuekini/Aluu Road in Obio/Akport Local Government Area- work in progress
*  Rehabilitation of Aker Road, Rumuolumeni in Obio/Akport Local Government Area
*  Rehabilitation of Rumuola Section of the Port Harcourt Aba Expressway, Port Harcourt
*  Dualization of Rumukrushi-Eneka-lgwuruta Road. – Completed
*  Construction of Abuioma-Woji Road/Bridge. – Completed
*  Construction of Akpajo-Woji Road/Bridge. – Completed
*  Reconstruction of Elioparanwo Road. – Completed
*  Dualisation of Epirikom – Rumuoiumeni Road, (additional works of canals) – Completed
*  Dualisation of Nkpogu Road (from Trans Amadi Road – Micheletti Junction – NLNG Roundabout)  Including a Bridge, Reconstruction of Micheletti Junction – Amadi Ama Road and Mammy Market (Nlerum) Road. – Completed
*  Dualisation of East/West-Elelenwo-Woji- Slaughter- Trans Amadi-Garrison Roas. – Completed
*  Construction of Ozuoba-Ogbogoro-Rumuolumeni Road. – Completed
*  Reconstruction of Oyigbo Market Road to Kom-Kom in Oyigbo LGA. – Completed
Name of Project – Lga Eleme
*  Repair of some section of East/West Road from Eleme Junction-Onne Junction. Contract Sum = N3,000,000,000.00 – Work in progress
Name Of Project – Lga Obalga/Eleme
*  Dualization of Oil Mill-Elelenwo-Akpajo Road- work in progress
Name of Project – Lga Ikwerre/Etche
*  Reconstruction of Igwuruta-Chokocho Road terminating at the Bridge – Completed and commissioned
Name of Project – Lga  Etche
*  Construction of Eleme Junction-lgbo Etche-Chokocho Road
*  Reconstruction of Chokocho-Umuechem-Ozuzu Road in Etche LGA
*  Construction of Ulakwo ll-Afara-Nihi Etche Road in Etche LGA
Name of Project – Lga  Emohua And Ikwerre
*  Construction of Rumuji-lbaa-Obele-lsiokpo Road In Emohua and Ikwerre LGAS – Work in progress
*  Reconstruction of Airport-lpo-Omademe-Ozuaha Roads in Ikwerre Local Government Area – Work in progress
Name of Project – Lga  Emohua
*  Construction of Elele Alimini Internal Roads Phase I – work in progress
*  Construction of Elele Alimini Internal Roads Phase II- work in progress
Name Of Project – Lga  Tai, Khana/Gokana
*  Dualization of Saakpenwa-Bori-Kono Road – work in progress
*  Construction of Internal Roads of Birabi Memoral Grammar School (BMGS) Bori
Name of Project – Lga  Degema, Asari Toru and Akuku Toru
*  Dredging, Sandfilling and Reclamation of Bakana, Abalama and Abonnema in Degema, Asari Toru and Akuku Toru LGAS –
Name of Project – Lga  Akulga
*  Construction of Abonnema Ring Road Phase 2- work in progress
Name of Project – Lga  Gokana
*  Completion of Kpopie-Bodo City Road
Name of Project – Lga  Akuku Toru Lga
*  Construction of Internal Roads and drainage in Nyemoni Grammar School in Abonnema, Akuku Toru LGA
Name of Project – Lga  Abua/Odua
*  Construction of Abua-Degema-Emoh-lyak-lghom- Elok and Emoh-Egbolom Access Road in Abua/Odual Local Government Area
Name of Project – Lga  Onelga
*  Reconstruction of Akabuka-Omoku Road – Work in progres
*  Completion of Unity Road & Bridges (Khana/Andoni and Opobo Local Government Areas)
*  Rehabilitation of Omoku Internal Roads in ONELGA – work in progress
Name of Project – Lga  Okrika
*  Reconstruction of Ekerekana-Okochiri Link Road in Okrika Local Government and the construction of Okochiri Internal roads in Okochiri Community
Name of Project – Lga  Oyigbo
*  Reconstruction of Old Aba Road By Mbano Camp Junction
Name of Project – Lga  Akulga
*  Construction of Abonnema New Bridge and Approach/Asphalt Overlay of Abonnema Internal Roads in AKULGA. – completed and commissioned
Name of Project – Lga  Ogu/Bolo
*  Reclamation/Sand filling of Olombie/Owukiri Island, Ogu Community . work in progress
Name of Project – Lga  Ahoada East
*  Reconstruction of Edeoha-lkata-Ochigba Road In Ahoada East Lga – work in progress
Some of the roads completed  or under construction are key to the rapid development of the  benefitting communities.
The dualisation of the Sakpenwa-Bori Road that cuts across Tai, Gokana and Khana Local Government Areas  and links neighbouring Andoni and Opobo Local Government Areas, remains  the  greatest post independence  gift to The rehabilitation and equipment of Primary Schools in Rivers State will take place in all 23 local government areas of the state and this project is being driven by  the Rivers State Universal Basic Education Board (SUBEB).
Rivers State University
Through dedicated funding, well crafted policies and proactive  engagement with the university, Rivers State Governor, Nyesom Ezenwo Wike has been able to fast track  development  at the Rivers State University  and stabilise the development process in the institution.
The RSU was one of the first beneficiaries of Governor Wike's massive intervention in the education sector of the state.  In his inauguration address at the Yakubu Gowon Stadium on May 29, 2015, Governor Wike re-instated lecturers of the Rivers State University sacked by the immediate past administration in the state. The governor also  paid the outstanding  emoluments of the sacked lecturers.
The governor completed  the Dr Nabo Graham Douglas Ultra-modern  Faculty of Law building, which has enhanced the teaching  of law in the school. This faculty building  was abandoned for close to two decades.
During the 28th Convocation ceremony of the Rivers State University, Governor Wike initiated the College of Medical Sciences of the institution and flagged off the  construction of the College Building.
The RSU College of Medical Sciences has admitted her first set of students while the construction work at the College of Medical Sciences building has reached an advanced stage.
Since the last convocation on the 9th of April, 2016, Governor Wike has ensured the completion of the Faculty of Management Sciences and Faculty of Environmental Sciences buildings at the Rivers State University, making available state-of-the-art  facilities for teaching and learning at the institution.
Other facilities that have  been developed by the Wike administration include the Faculty of Technical and Science Education complex, the shopping complex .
JUDICIARY/ACCESS TO JUSTICE
The creation of Access to Justice  is considered the most important achievement  of Governor Nyesom Ezenwo Wike.  As at 29th May, 2019, the Amaechi  administration had closed the courts in Rivers State  for over two years.  Governor Wike opened the courts, swore in the State Chief Judge and President of Customary Court of Appeal and granted financial autonomy to the  judiciary.
Deliberate steps have been taken to  improve judicial infrastructure in Rivers State .
The Wike administration has rehabilitated several courtrooms
across the State, including the High Court complex, the State Customary Court of Appeal complex and other customary courts in Etche, Omuma, and Okrika.
The Rivers State Government has also built and commissioned an Ultra-modern Law Centre for the Port Harcourt Branch of the Nigerian Bar Association.
To ensure that litigants who have Federal cases have access to justice, the Wike administration has completed  the Federal High Court Complex in Port Harcourt.
It has started the construction of the National Industrial Court, while the total rehabilitation of the Court of Appeal has reached an  advanced stage.
To further enhance the administration of justice in Rivers State , Governor Nyesom Ezenwo Wike handed over 35 Sports Utility Vehicles to the Judges of the State High Court and Customary Court of Appeal. Commissioning the vehicles for distribution to the judges at the State High Court Complex in Port Harcourt on Friday , Governor said: "What we are doing as a government is to give judiciary the support to enhance the administration of justice ".
The administration  also  presented 57 official Honda Accord cars to Magistrates.  This is to help them discharge  their responsibilities.
The State Government has acquired 4.1 hectares of land in the Government Reserved Area, GRA, to construct residential quarters for judges of the Rivers State Judiciary.
INVESTMENT IN SECURITY OF LIVES AND PROPERTY
Today, Rivers State stands as one of Nigeria's safest destinations  for business and leisure.  It has turned out as Nigeria's  centre of conferences, international meetings  and  religious  programmes  because of the secure environment.
This secure environment  is the outcome  of   the  high level  investments in the relevant  architecture  by Governor Nyesom Ezenwo Wike.
Over the last two years, Governor Wike  initiated and signed into law the anti-Kidnapping and Anti-Cultism law passed by the Rivers State House of Assembly. The law gave the security agencies the legal instrument  to tackle  kidnappers and cultists .
To strengthen  the security  architecture of the state; Governor Wike  in the course  of the last two years, has distributed over 150 security  vans to all the security  agencies in the state  to fight crime.
The Wike administration has also procured six armoured personnel  carriers, while 50 broken down armoured personnel carriers have been rehabilitated by the Rivers State Government for use of security agencies.
The administration  has  restored and sustained monthly  subvention to security  agencies.  This is significant  because the immediate  past APC administration in the state  failed to release  funds to security agencies for over three  years.
To improve  marine security, Governor Wike  procured  and handed over 8 Security Gunboats  to the Nigerian Navy. The process of the acquisition  of  13 more security  vans for the Nigerian Army, Nigerian Navy and Nigerian Police has been  activated  by Governor Wike.
Cooperating with the Nigerian Navy Ship Pathfinder, NNS Pathfinder, the Rivers State Government  completed residential  quarters  for Naval personnel at the Naval Base in Rumuolumeni.
SUCCESSFUL AMNESTY PROGRAMME
As a popularly  elected governor with immense love for his people, Governor Nyesom Ezenwo Wike in liaison  with  security  agencies and security  experts worked out  a unique  amnesty  programme  to enthrone lasting peace  in the state.
Prior to setting up the committee that drove the amnesty programme  directly on the field, Governor Wike  personally led by example.  He led security operatives to the homes and shrines of identified cultists and kidnappers in Port Harcourt and Obio/Akpor Local Government Areas, where their hideouts  were destroyed, acquired  by the state government and deployed for public good.
For sixty days,  the Rivers State Government  initiated and implemented a different  variant of the Amnesty programme .  This variant was built on the  platform of integrity , transparency, accountability and voluntary  participation .
The  State Amnesty Programme has been very successful.  At the end of the first phase  22, 430 cultists accepted amnesty and surrendered 911 assorted arms with 7661 assorted ammunitions and 147 explosives. This has made the state relatively peaceful.
Governor Wike personally  supervised the public destruction of all the arms recovered. These arms were burnt in the presence of journalists.
As a man of peace, launched  the second phase of the Amnesty Programme specifically dedicated to the Ogoni speaking local government areas.
PROVISION OF WATER
Since assuming office as Governor of Rivers State, Nyesom Ezenwo Wike has taken  profound  steps to resuscitate and rehabilitate several existing and abandoned water schemes in different  communities of the state.
The governor  has also  developed new water schemes to ensure that residents in different localities  of the state have access to potable water.
In his first year  in office, the governor  revived several water schemes in different communities of the state.  Two major water schemes were completed in Eleme Local Government Area.
Heading to his second  year in office,  Governor Wike  has completed  the Okrika Island Water Scheme. This  water scheme has the capacity  to supply  water to communities  of the Okrika Island.
This recently  completed  project by the Wike administration  which is currently  being  test run has replaced  the obsolete  water infrastructure  in Okrika Island.
The Okrika Island Water Scheme has witnessed the setting up of a functional
water distribution network on the Island with the replacement of the  hitherto  obsolete water  reticulation  infrastructure.
The water project in Okrika  is a fallout  of the pledge  that Governor Wike  made to the people of the area that he is committed to developing a modern source of drinking water.
The project  has been modernised, with an enhanced  design and 10 kilometre reticulation  to reach more communities. The funding  of  this significant  project was done religiously  by Governor Wike.
The Okrika  people  are happy  with Governor Wike  for his execution of the key water project in the area. This project  has improved the living condition of the people and helped to check the menace of Water borne diseases.
Working with the UNICEF  and the European Union  (EU) Niger Delta Support Programme, the Wike administration  is providing 22  water and sanitation  facilities for 11 communities  in Akuku-Toru and Opobo/Nkoro Local Government Area.
The benefitting Communities in Akuku-Toru LGA are: 1. Idama 2. Obonoma 3. Oluapoku 4. Agudama 5. Sangama 6. Elem Sangama
Those in Opobo/Nkoro LGA include : 1. Ayaminima 2. Kyoko 3. Iwoama Nkoro 4. Olom Nkoro  5. Ottoni.
Each community  listed  has a water and a sanitation project.
For the 22 projects in Akuku-Toru and Opobo/ NkoroLocal Government Areas, Governor Wike  has already released N200million  as counterpart  fund  for their speedy execution.
Of the 23 Local Government Areas of the state, the Wike administration is rehabilitating  moribund  water projects in 18 local government areas.
These water projects are targeted at improving  access to potable  water in the respective  communities, while the state government is working with UNICEF to check open defecation.
The Wike administration  has concluded  the preliminary process for the Port Harcourt Water Supply and Sanitation Project
SPECIAL PROJECTS
In course of  the first two years of his first term, Rivers State Governor, Nyesom Ezenwo Wike has embarked on some special  projects with the aim of improving  quality  of life in the state.
These  projects stand out. They include; The Port Harcourt Pleasure Park, the State Ecumenical Centre, the Rumuokoro Market and Bus Park and the Diete Spiff Civic Centre.
Port Harcourt Pleasure Park
This is Nigeria's undisputed international  tourism destination.  This is Governor Wike's initiative to conserve foreign exchange for the country and attract visitors from across the world to  Rivers State.
The project was flagged off as part of the first year anniversary of the Wike administration.  Since then, the project site has transformed from the neglected  "construction site borrow pit" to an international leisure centre.
Built by Julius Berger, the Port Harcourt Pleasure Park exudes beauty and serenity.  It has a climbing tower, beautifully  designed natural lake, sporting facilities, two five aside football fields, Mini Golf Course, intercontinental  restaurants, kids play centres and mobile gyms.
Rivers State Ecumenical Centre
This is one of the most important  projects of the Wike administration.  A project aimed at promoting Christian unity across the state . This is a fulfilment  of Governor Wike's campaign promise  to Christian  Leaders.
This model has led to the revival of former Risonpalm, now under the management  of Siat Nigeria Limited.
Siat in Ubima and Elele towns now produce the very best palm fruits.  The facility engages in commercial harvesting and the entire outfit sanitized, electricity production ongoing with 4274hectares due for planting.
This partnership in commercial agriculture has impacted positively on communities in the areas of  salaries, and wages , social responsibilities and contracts that have been awarded members of the host communities including land clearing contracts .
Siat is  spending over N1Billion on the average  in direct of indirect activities to the host communities. Over 5000 persons are  employed by the company.
The Wike administration  is working with private investors to revive the Rubber company.
Governor Wike has since opened liaison with foreign investors on the development of commercial agriculture platforms. The state government had pledged access to land as her contribution to the promotion of large scale farming.
The School Farm Project launched by Governor Wike has attracted youths to agriculture. This is a philosophical  approach to ensure that Rivers youths return to agriculture.
Housing and Urban Development
In his first year, Rivers State Governor, Nyesom Ezenwo Wike  completed and commissioned the Iriebe Medium Income Housing Estate. This estate has helped to solve the accommodation challenges of residents.
To be contd
Nwakaudu is Special Assistant to Rivers State Governor on Electronic Media.
Simeon Nwakaudu
The Danger Of Cybernetics And Genetic Terrorism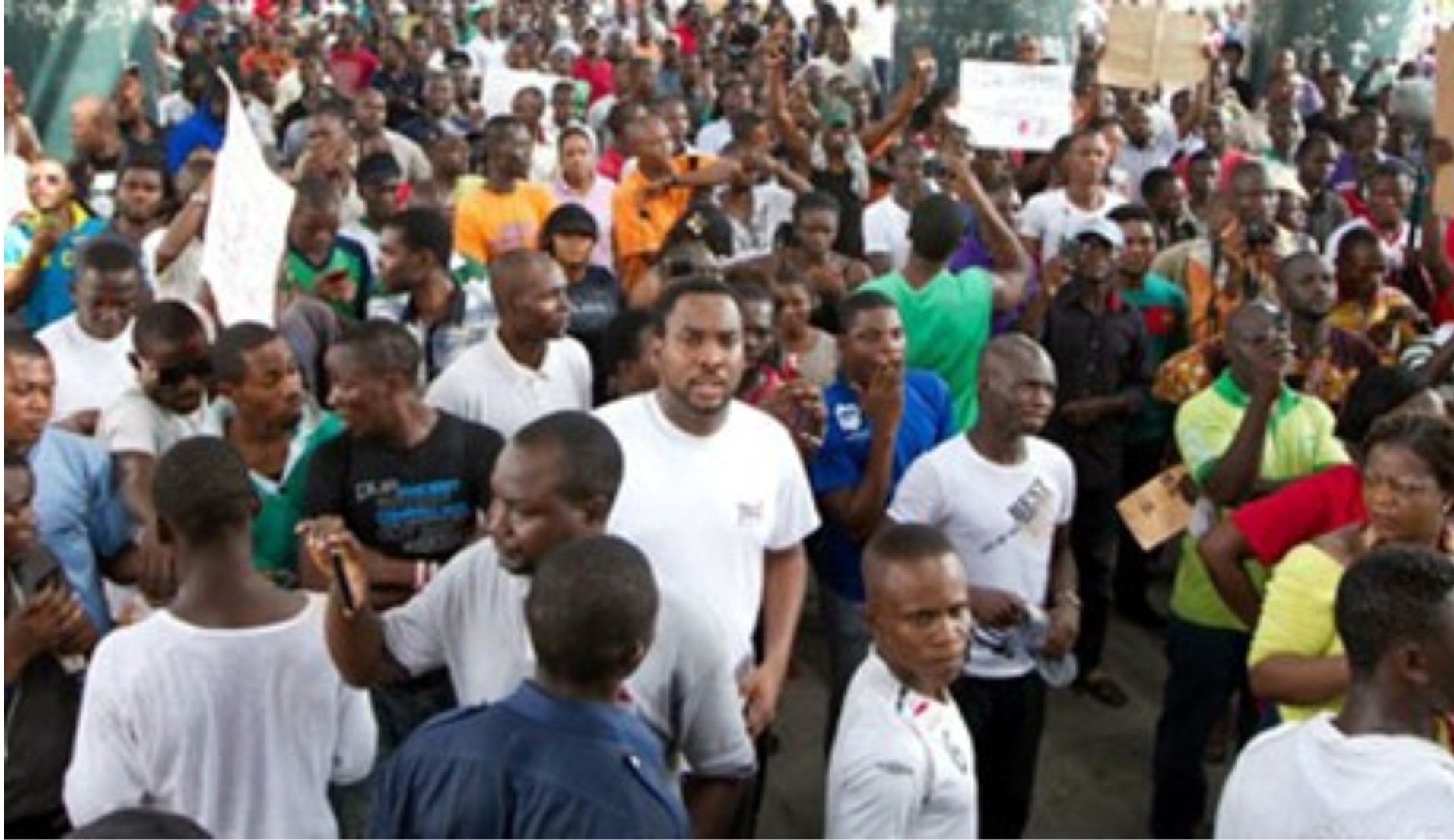 Cybernetics is the science of information codification, classification, communication and control in machines, chemical elements and biological species. In machines and electronic system the process is done through computer programming, while in biological species the process takes place through genetic modification and change in blood radiation. Studies and research in these fields are quite many, including what is known as DNA Mapping. (DNA means deoxyribonucleic-acid-as an abbreviation). This has to do with the classification of human blood groups and genotypes for the purposes of exploring the mechanism of heredity and the cycles of evolution of species.
Cybernetics and Cyber-crimes
Mendelism in cybernetics would be tedious to explain but it is an aspect of cybernetics which has to do with the modification and alteration of human consciousness and volition through a manipulation of the glands. Ordinarily, the nature of what we eat and drink, how we breathe and exercise the body, can affect our health and consciousness. Studies indicate, for instance, that the consumption of animal fats regularly, can dim and distort the quality of the blood and the kind of radiation it emits.
Research activities into various means of alteration of human genetic system rarely end with applying the results genetically but through electronic system too. This can be quite dangerous in a world where terrorism can take various forms, just like fraud. It is true that institutional or state-sponsored research projects would be done under strict control and taking security into consideration too.
Not everything which private researchers do can become public knowledge, including the process of testing and verifying results. Human beings who serve as guinea-pigs and whose participation in such projects may not be voluntary, can be exposed to some dangers. For example, there are hypnotists among various criminal groups who can make their victims do a number of things without their free will. Internet and other electronic media can be used in such diabolical and criminal activities. This cuts across nations and continents.
A number of youths who are mentally unstable currently got involved through the internet and cell phones with some cult groups operating in various countries. From giving away information about their blood status and other personal data some unsuspecting youths have been placed in conditions enabling them to receive strange instructions and communications from sources which they know nothing about. There is more to increasing cases of cultism and other aberrations among Nigerian youth than what we generally know. The major criminality in cyber engineering lies in teleguided modification of the human brain and cells through electronic contacts. The practice is widespread.
Cybernetics, Eugenics and Racism
After Charles Darwin published his book "The Origin of Species" (1859), there began many experiments in cloning and genetic engineering. Francis Galton, regarded as the "father " of I. Q. testing and the science of intelligence, wrote a book: "Hereditary Genius" (1869) and also founded the British Eugenic Society. The aim of the society was to "help nature along by determining who the intelligent and the unintelligent were, and by promoting the breeding of the former and the infertility of the latter."
Thus began the era of genetic terrorism with key emphasis on promoting the infertility and reduction of the population of unintelligent and inferior races and classes. One Arthur Jenson exposed the racial motives and contents of the Eugenic ideology, with another racist writer, Richard Hernnstein. Both of them had the audacity to assert that Blacks are an inferior genetic stock and that no legislation was necessary to seek to make them equal with the whites.
As criticisms over these assertions and racial insults mounted, research works on genetic modification went underground, with secret sponsorship. International "humanitarian" agencies were infiltrated for the purpose of implementing the eugenic ideology, the special emphasis on "helping" developing countries. Thus began a well-articulated program of one-sided and unfair exploitation of the poor, weak and "unintelligent" sections of the human stock.
We cannot wish away the sad effects of racial prejudices and stereotypes whereby various classes of people are associated with some peculiar and fixed behavioural patterns. More ludicrous in these stupid ideas is the association of intelligence, wealth and integrity with the elite; and crime, lechery and dishonesty as the preserve of the "agbero" class in human society.
Not too long ago in Nigeria there were some controversies over "Trovan" drugs and polio vaccine of which there were allegations of unwholesome intentions. Perhaps, unknown to them, drug manufacturers, vendors and international aid agencies can be infiltrated by secret agents for the purpose of contaminating drugs meant for certain countries with genetic modifying chemicals. Hitherto, there are a number of unanswered questions regarding the HIV/AIDS scourge, which has been described as "Artificially Induced Distortion of the genetic system". Concern about unchecked population explosion had resulted in suggestions to use genetic means, targeted at certain social classes by drug administration.
Cloning, Commercialism and Compromise
Cloning is an artificial process of producing exact copy of something or someone else, programmed and teleguided to function like a zombie. Through similar process, experiments in cloning and genetic modification have widened into power-politics, commercialism and blackmail. Power-controlling strategies include the cloning of cronies and agents who can be used to do some dirty and dangerous jobs and then abandoned or programmed to commit suicide thereafter.
Apart from the mechanism of genetic modification and alteration of blood radiation through the infusion of "occult blood", there are other ways of producing political clones for a fee. Through research and secret experiments the human brain has been abused in ways that are shocking and unbelievable.
Some money-bags and power-mongers hire, train and feed some macho-men with certain concoctions such that they become animal-like in behavior and thinking. Thus they become zombies rather than humans, with the purpose of serving their masters for security and other specific projects.
Studies in herbal pharmacology also aid in these practices, whereby people hired as domestic helps are fed by their masters or mistresses with certain herbs mixed in their food which eventually alter their behavior and mind-set. Not only house-helps but also people who fall foul to the law can, during their detention period, be fed with substances which alter their behavior and consciousness permanently after their ordeal.
Plea bargaining which is a common compromise strategy as well as blackmail are ready instruments of parallel terrorist measures. Thus political, business or economic power brokers produce their own clones in the form of cronies, private eyes, mercenaries, clowns or saboteurs who can terrorise opponents of their masters. Unfortunately there are some variations of clones who operate as servants of various religions, bringing discredit and dishonor to ecclesiastical institutions.
Cloning centres are deep waters and shark-infested. Many of the mindless clones and zombies rarely know the end-result of their assignments. Mass hysteria is used as a ready tool to enlist the services of those who can be swayed by pontification and indoctrination. Such zombie-like clones, with no personal conviction or moral scruples can carry out with glee and euphoria bombing and other terrorist acts. What we call brain-washing is in reality a programming process, the same way that de-radicalisation is de-programming.
Programming and program sponsorship in the cybernetic project are complex and dangerous issues to write about. The intention here is to warn the Nigerian public that the nation is coming under a siege through the instrumentality of internet technology coupled with dogmatic ideologies of various shades. Security agencies may not have all the answers or solve all the problems, neither is one raising any false alarm. The situation demands utmost vigilance and the ability to understand that all that glisters is not gold. Attention should be paid to what Nigerian youths engage in, home or abroad.
Dr. Amirize is a retired lecturer from the Rivers State University, Port Harcourt.
Bright Amirize
Weapons Of Mass Devaluation: An Examination
"Tumult and oppression are worse than slaughter" – Holy Qur'an, Sura II: 217
We must admit that right from pre-historic time humans live in environments where there are always predators, not of the dinosaur genre. Despite the claims about all humans being equal, maybe in terms of having a common origin, it is quite obvious that glaring inequalities exist among humans. Without going into the causes or origins of such wide diversities among humans, we must admit that human environments are battlefields not only for the survival of the fittest, but for maturing purpose.
Mass devaluation refers to conditions where weak individuals, groups or nations are placed in de-humanising situations thus reducing the status of their humanity, pride, self-esteem, independence, and opportunities to survive. In such restricting situations the weak are forced to give in and surrender to external pressures, in a state of helplessness and perhaps hopelessness. It is not in the spirit of humans to submit willingly to oppression and tumult, but when force and cunning come into social relationship, the weak can succumb.
Organized system of human settlements and governance came about as a means of defence or protection against external aggressions and oppressions. However, since different people and groups must interact for economic and survival purposes, strong and weak groups of people can always meet, with various results arising.
Theaters of Devaluation
The devaluation process and strategies take place at different levels, ranging from individual, local national and international settings. A child once asked the father why people lock their doors before going to bed at night. The father's answer was that "people are dangerous, and they become more daring when opportunities are created for them to take undue advantage of". The father and child conversation changed when the child asked the father: "Are you also a dangerous man?"
No one would admit in the open that he is a dangerous man, even for someone who is so. People soon discover through practical daily experiences that it is folly to surrender one's life or destiny solely in the hands of another person, no matter how close. Let us call it precaution, but the natural instinct of self-preservation demands that a responsible adult has a duty to be cautious in his dealings with other individuals.
It is obvious and quite natural that people can, and often do, exploit weaknesses which other individuals exhibit. Therefore, at individual level personal indulgences constitute immediate theater for devaluation. Take example of a man who cannot hold his amative appetite under control; whether a clergyman or a professor, he runs the risk of being devalued. Once an aggrieved woman throws the first stone even after many years of alleged "rape", other women would come up with more stones to demolish and devalue anyone. Apart from predatoriness, there is also sadism in humans.
At the local level of human interactions, envy can become the theater and instrument of the devaluation process, especially where arrogance and vanity join hands with envy. Even within families in local communities, farmlands and who owns what space, can spark off issues which can result in mass demotion and devaluation.
At national level the same shenanegans which play out in local communities swell bigger in line with increased population. Unfortunately, there are usually people who would want to run before they have learnt to walk, especially when they see others run with such ease that can make the crawling ones want to catch up with or get even with those they envy.
Political leaders have been known to use the wide disparity among various parts in a nation as the instrument or theater to cause tension and division among people. Development process demands that individuals and wider groups try to identify, utilize and build upon available local resources and talents rather than ignore them or envy others of what they are able to develop and use.
Both at national and international levels, it is the formidable impersonal power structure which becomes the preying titan. Without wearing the tag of modern slavery, the system disempowers and devalues the weak masses, while creating the impression that people's best interests are being served and protected. The Globalisation system provides the enabling platform for the survival of the fittest, whereby it takes strong bargaining power or a countervailing force, to stand the impersonal politico-economic structure. The world of capitalism is a predatory world.
Mechanism and Weapons of Devaluation
The structure upon which mass devaluation operates at national and international levels had evolved long ago, thanks to political and economic institutions. With Nigeria as an oil producing nation, the game of devaluation has a high stake. The following are the means of the devaluation process:
Misdistribution of national resources.
Anybody who doubts that there is a deliberate misdistribution of the commonwealth should please take a critical and unbiased look at the records of the Nigerian Extractive Industries Transparency Initiative (NEITI). Is it not on record that Senator Ita Enang once said that "Northerners owned 83 per cent of all oil blocks in the country"? Why was such serious revelation drowned and swept away through a national uproar and denials? Did the then Petroleum Minister, Dieziani Allison-Madueke and the Federal Government disprove Enang's claim? Ignorance and fear are serious weaknesses.
Did a global body, the Revenue Watch Institute (RWI) not give Nigeria very poor marks in the administration of its oil sector, with reference to secret award of oil licences? Since after the end of the Nigerian Civil War, the Nigerian political economy had swung steadily into less than 20% of the population controlling and enjoying more than 80% of the nation's wealth. It is neither productivity nor great patriotism that is the basis of such abundance of wealth. Thus the weak 80% of the population becomes devalued; thanks to corruption!
Exploitation of labour, talents and resources
Apart from the public sector of the economy controlled by the governments, the private sector can be divided into two sections. The oil and gas section can afford to pay salaries that make their workers the envy of the society. The banks which would have come next in that category had laid off a large number of their workers, thanks to the introduction of electronic banking. The other section of the private sector exploit their workers in such a way that anyone would wonder how such workers feed during the month. Private school owners pay their workers between fifteen and fifty thousand naira a month, including postgraduate teachers. With mass unemployment, talents waste away.
State policies and programmes.
But for the serious outcry from various quarters, the RUGA projects which were designed with obvious ulterior or hidden motives, would have been foisted upon unsuspecting communities, with attendant unpleasant results. It is obvious that similar ill-conceived policies and programmes had been pushed through for implementation, whose results would not be in the best interests of the masses. The issues of fuel subsidy and price equalization are cases in point which pass on the burden of profligate state spending and poor management of affairs to the docile masses.
Power monopoly via money politics
Money politics, which is sustained by the club of money-bags, buccaneers and pig-headed adventurers, turns a democracy into an oligarchy or an exclusive cult system. The result is that the masses are not only excluded and devalued, but often used and exploited for base political purpose. The result is not only the promotion of instability but also insecurity in the society. Money politics, like big business monopolies and armed combat, promote proliferation of fire-arms and pig-head adventurers.
Aggressive Taxation and tax-drive.
Money-politics brings on its trail profligate spending during and after election processes. When state purse begins to run dry aggressive taxation and tax drive come handy as means of raising revenue. The process of increasing internally-generated revenue (IGR) goes along with intimidation, oppression and possibly forced grabbing and seizure of property including land. Members of the Task Force created for this purpose often become monstrous in their operations.
Strangely, what tax consultants and members of Task Force on revenue collection have not been able to do is impound marauding cattle that invade everywhere, including LGA premises. Are the macho-men, despite their bravado, afraid of cattle or their owners? Here, we see how intimidation and the use of force under various guises can become the means of devaluation of the masses. A warning that "your boys may impound nama belonging to the Brigade Commander" prevented a local government chairman from creating a taskforce for the purpose. Cattle can serve as means of devaluation.
Induced Mass Poverty
Can mass poverty not be deliberately induced as a means of keeping the masses docile and malleable, for political purposes? Why is the payment of a paltry N30,000 minimum wage such a big issue when some political office holders earn fantastic salaries and allowances which they will feel jittery to be made public? Why are workers in some states owed salaries for several months, and pensioners subject to the ordeal of endless biometric verifications? With increasing poverty, unemployment, job losses and widespread insecurity, it is obvious that the weak and poorest of the poor would see life as having little or no value or purpose.
Mental enslavement is the most dehumanizing bondage leading to devaluation.
Dr. Amirize is a retired lecturer at the Rivers State University, Port Harcourt.
Herdsmen: Demand As Passive Weaponry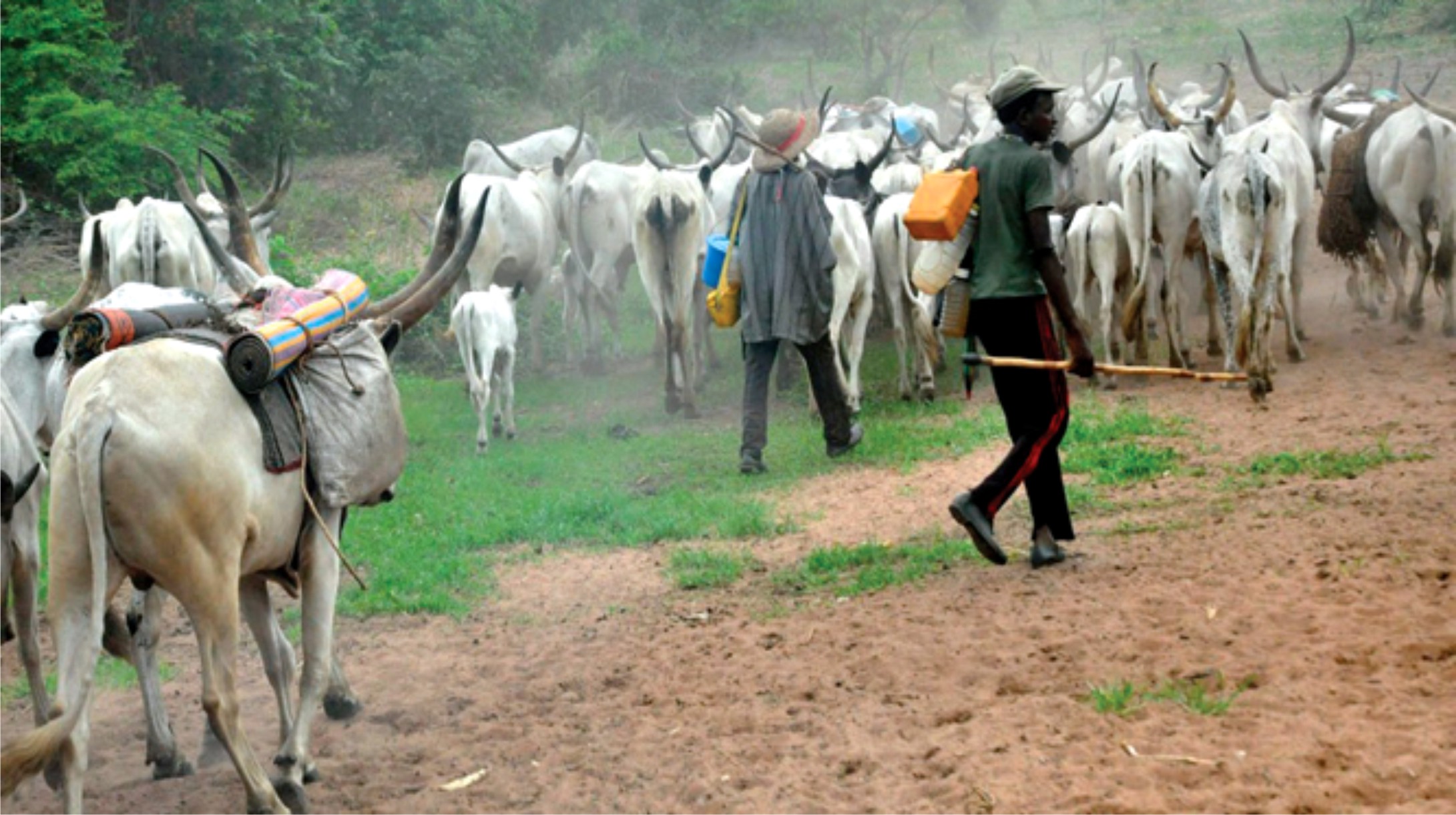 In March 2016, the people of Egbema in Ogba/Egbema/Ndoni Local Government (ONELGA), Rivers State and their friends from near, far and wide converged at home for the burial of Mrs. Ule Samade who was sexually assaulted and fatally shot in her farm by herdsmen. The death of the very vivacious and homely Ule in her prime was a bitter and painful loss made more so by the peculiar circumstance of her death and the fact that every effort to bring the assailants to book failed due to the status of the owner of the herds in the security apparatus of Nigeria. Nursing its deep emotional wounds, the family decided not to serve beef at the burial and took a traditional oath never to cook or eat beef in the family throughout the life of the current adult members. So it was that fish and chicken were served as protein at the burial, a rather eloquent protest albeit a passive one. In the opinion of the family, to serve beef would have invariably meant patronizing the assailants of Ule. So for the occasion, the principals of the herdsmen lost clientele, no matter how comparatively infinitesimal.
In the nauseating novel tradition of turning burials into carnivals irrespective of the age of the deceased and circumstance of death, snacks and drinks were served at the service of songs while food and drinks were dished out in ample quantity at the burial; and that was in keeping with the silly and senseless bid to meet or surpass the tacit standard for burials set by an ignominiously wasteful society. Naturally, that was to the delight of guests, both the invited and the uninvited that constituted the vast majority.
Fast forward to today, on Saturday, June 29, 2019, the people of Nenwe Community, Enugu State, chased a herd of cattle and their AK47-totting herders out of the community and expressed the desire to collectively abstain from beef. Now, if a leaf is borrowed from the apparently petty passive protest of the Samade family and the threat of the Nenwe Community and the underlining consciousness that manifested in these acts of resistance is effectively tapped into and propagated widely, it will constitute a trickle into the ocean of withholding demand for beef. The law of demand and supply teaches that where demand is nonexistent, supply seizes to be; in other words, if there is no demand, the entrepreneur has no need to process his commodity and transport it to a nonexistent marketplace and if this persists over an extended time frame the entrepreneur is, inevitably, out of that particular business.
Within the context of the above economic truism, it is wondered why demand cannot be utilized as a weapon against the menace of herdsmen. After all, nutritionists counsel against eating beef as a result of its cholesterol content. And currently, there is a global campaign against the consumption of beef based on the argument that it takes enormous amount of water and degradation of the environment to produce beef meanwhile man is running out of water and may go to war in the near future for table water as the aquifers are drying up. That the Fulani customarily do not consume beef means that they may have been aware of the health hazards from time immemorial. So, for the rest of Nigerians, it is lose-lose situation: beef, arrow or bullet, either way, Nigerians are being killed in their thousands. Obviously, the sustainability of the profession, economy and livelihood of the Fulani primarily depends on demand from people south of their territory.
In a 1995 poem titled "Niger Delta Donkey," which is part of a thirty-poem anthology published in 2002, a poet observed and prophesied thus inter alia:
See the herdsman His holy book in han' He's jihading to thy sea Always where and what he wants to be
From pre-Boro To post Saro
You aborrowed And asorrowed While their serfs on your horses
Cart away their loot From your land and purses As your princes are on foot
If you close your eyes And bow your head Persistent would be their actions and lies Until you are dead
In the first three lines, "Niger Delta Donkey" alludes to the statement credited to Sir Ahmadu Bello to the effect that the Koran will be dipped in the Atlantic Ocean, thus Islamizing all of Nigeria as intended by Uthman Dan Fodio. The fourth line refers to the audacious manner in which Northerners take positions in the system without caring whose ox is gored; this is exemplified by the facts that (1) Hausa/Fulanis are the major beneficiaries of the allocation of oil wells and (2) the current appointment of Fulani Moslems into virtually every major national security office and other high profile positions. The eight-line second verse captures the existence of abject poverty amidst plenty and the systemic oppression of the people of Niger Delta.
More than two decades after the twenty-eight-line "Niger Delta Donkey," the poet captured the same theme in another metaphoric poetry titled "Sitting Ducks" in which he wrote thus inter alia:
From around the Sahel they've arrived Full, fiendish, fanatical freaks Plying trades on which your forebears thrived And taking over your creeks Your farmland are trampled by their herd Your protestations can't be heard
Sitting ducks, waiting to stop the poisoned arrow
Shot from the full freaking fanatics' bow As you live in silent desperation While they have no hesitation To unleash the deadly staccato of their AK47 Towards voluptuous rewards in heaven (The Tide, June 28, 2019:9)
Interestingly, in "Niger Delta Donkey," the author was historical and at the same time futuristic; however, in "Sitting Ducks," he addresses the cogency, currency and urgency of now. He utilizes the metaphor of ducks helplessly and unconsciously sitting at "bull's eye" of the herdsman's bow and arrow or the globally acclaimed deadly AK47 assault rifle thus emphasizing the fatality and finality of the situation. Taken together, both poems constitute a wake-up call for a very generous and highly gifted people who are, rather unfortunately and shamefully, known for their divisiveness and docility.
With the Federal government cancelling gun licenses and withdrawing all licensed guns while herdsmen ply their trade with AK47 brazenly and arrogantly hoisted on their shoulders, the vulnerability of the citizens of the Middle Belt and the rest of the South of Nigeria cannot be overstated. Under the circumstance, adjusting the taste buds and withholding the demand for beef will, if affected widely and committedly, pull the entrepreneurial rug off the feet of the principals of the herdsmen. Speaking in this vein, Emeka Anyaegbu rhetorically asked thus: "is it not high time we boycotted cow meat? Is it not ironic that while they slaughter us we still spend more than N5b per annum patronizing them"? Ponder the essence and import of these questions vis-à-vis the number of cows bought during festive periods, the new fad of royal-standard weddings, insane burial carnivals, traditional wine carrying, thanksgiving services and opening of houses, offices etc not to mention daily patronage for domestic and commercial purposes. Certainly, the purchase of beef inadvertently strengthens the principals of the herdsmen; therefore, the proposed boycott is a very eloquent way of telling the Fulani that we can do without their commodity. All that needs be done is to join the Fulani in abstinence from the commodity of their enterprise and the demand for beef will plummet and the whole hoopla about RUGA and cattle ranches will come to a quiet and peaceful end.
In view of the above, it behooves the governments of the States affected by this menace and NGOs with a proclivity for human rights to embark on extensive public enlightenment campaign to sensitize the people to align with Samade family of Egbema (not necessarily to the extent of the traditional oath) and the intended action of Nenwe Community. Perhaps, this will force the principals of the herdsmen to a roundtable towards peaceful coexistence. Particularly speaking, the people of Niger Delta have been the donkeys of the Nigerian society over the years; their docility has now translated into living the essence of "Sitting Ducks" invariably waiting for the herdsman's bow and arrow or the staccato of his deadly AK47.
What is very irksome in this whole affair is that humanity is racing into the future at breakneck speed, Artificial Intelligence (AI) is displacing man in the workplace, oil has lost its primacy in the global marketplace, John Magufuli has put Tanzania on the wheels of progress and Paul Kagame has attracted Volkswagen to establish an assembly plant in Rwanda; meanwhile, Nigeria is feverishly driving blindly on the reverse by being neurotically preoccupied with mundane things such as land, cattle, ethnicity and the preposterous and idiotic matter of searching for the face of the Unknowable through the jaded and ossified creeds of two alien religions called Christianity and Islam; what a pity, what a great pity for a country so richly endowed with globally acknowledged abundance in human and material resources.
In the history of communications, it is said that nothing arrests the mind more permanently than words captured in music or poetry; so, the reader is humbly invited to ponder the following fourteen-line poem as a parting gift:
Demand as Weapon Bow and arrow have we not, Against the lethality of the staccato of AK47 We can't get even; But we owe posterity Protection from hurt
So, if one and all, We reject beef The butcher's stand will surely fall without a miff. Then we'd cultivate our land And peacefully savor the bounty of the Almighty
Every human being has ears; however, for some, their ears are ornamental hence the Man from Galilee said thus: "He that hath ears to hear, let him hear." The Fulanis are predators of the first order with the patience of a vulture; the suspension of the RUGA program should be seen for what it is, suspension not cancellation. This issue will certainly resurface in the future in a more daring and audacious manner.
Osai is a lecturer in Rivers State University, Port Harcourt.
Jason Osai