Rivers Infrastructure @ 50: A Giant Leap?
In the closing days of the struggle for the creation of Rivers State, the founding fathers must have looked forward to a great future for the State. Why not? After all, the much expected independence from a neocolonial regime of the Eastern Region was at hand. Besides, the young State had a bright prospect.
The weather was generally good, and the lands and rivers sumptuous for good farming and fishing to feed the State population and export market. The people of the young State were, and are still, energetic and hardworking. Of course, 80 percent of the working population were traders, farmers and fishermen and could work in the farms and rivers from sunrise to sunset.
As a bonus, they had oil under their feet which made the story sweeter and their future even rosier. As far back as 1956, there was oil in commercial quantity at Oloibiri in the present day Bayelsa State, followed by the discovery of oil deposit at Afam in 1957 and other ones at Ebubu and Bunu in Ogoniland in 1958. Till date, Rivers State remains the hub of oil industry in the country.
Like a rose fresh from a good night's sleep, the State was in its pristine, looking regal and vibrant in its new enclave.
Reminiscent of the October 1, 1960 independence day when Nigeria gained freedom from the British colonialists, the creation of Rivers State, along with 11 others, on May 27, 1967, by the General Yakubu Gowon military regime, was celebrated with pomp and pageantry. The people couldn't hold back their joy and excitement. The Ikwerres, Kalabaris, Nembes, Okrikans, Ogonis, Ibanis, Andonis, Etches and other component units that constituted the new State backslapped one another, clinked glasses, rolled out the drums, broke into songs and quick dances, and bade the imperial government of the Eastern Region au revoir.
Why wouldn't they celebrate? Rivers State was not created by happenstance. It was a product of years of conscientious struggle. May 27, 1967 was, therefore, a liberation day that provided them a visa and vista to decide their own future. The Rivers people could now sing their own anthem merrily and speak their own dialects heartily without reprimand or fear of Dracula fang. Their own men and women, from among themselves, would now be in charge of their own affairs. What a great accomplishment!
Fifty years have, however, passed since Rivers State was created. Five decades is, no doubt, a milestone in the life of an oil-bearing State. But how has the State fared in the last 50 years? How have the Rivers people harnessed the enormous human and natural potentials to better their lots in the area of physical infrastructure?
Like a pendulum, the assessment oscillates between two polar opposites, yet perches on the dishevelled cliff of the State infrastructure.
To many Rivers indigenes, the State has moved beyond where the Eastern region rulers left it in 1967. They are quick to point to a litany of schools, health centres, roads, overhead bridges, factories and basic amenities that dot every nook and cranny of the State.
They are not being cynical. It will be unfair not to admit that Rivers State, despite individual frustrations over the pace of direction of its development, has made progress in the last 50 years. For instance, at creation, the State had just 647 primary schools, 25 secondary schools, no single tertiary institution, no overhead bridge, and a handful of health centres. Again, besides Port Harcourt which is the State capital, no other part of the State was connected to the national grid.
Today, however, the number of these institutions has soared, while physical infrastructures have leapt by 300 percent. There are now over 3,000 public and private primary and post-primary schools in the State, nine tertiary institutions, tens of health institutions, eight overhead bridges and several roads that spread like spaghetti across the 23 local government areas of the state. The state also plays host to scores of companies including oil multinationals.
What is more, the rural communities which were hitherto in perpetual darkness in 1967, have been connected to the national grid. Never mind if those electric cables mounted on wooden poles in the areas do not supply power to homes.
With gradual development of the state came a complete revolution in tastes and styles. Bicycles were changed to motorcycles, and motorcycles to cars. Except in areas that cannot be accessed by roads, nobody travels by bicycle or motorcycle again, let alone canoe. The number of cars, both passenger and private cars, on the roads has almost outpaced the population. If you are in doubt, count the number of vehicles that ply Port Harcourt roads alone. To make the story sweeter, there is an international airport at Omagwa which serves the middle and upper class of the society. All these were not obtainable in 1967.
So, how come the people, the ordinary citizens are so bewildered about the pace of development in the last five decades? Why do they lament the absence of basic social infrastructure like electricity, potable water and affordable housing and healthcare? Why do they complain about high rate of unemployment in the State?
Perhaps, they think the State's potentials have not been exploited for the greater good of the greatest number. They think there is no tenable reason why the State which plays host to virtually all oil giants in the country and awash in petro-naira over the past 50 years should complain of bad roads, poor electricity, lack of potable water and functional health and educational institutions. They can't understand why the quantity and quality of social infrastructure in the State is not commensurable with the resources that had so far accrued to the State in the last 50 years, and why the infrastructural development being witnessed in recent time were not in place before now.
There is no gainsaying the fact that few administrations in the State made frantic efforts to develop the State. Such efforts were, however, frustrated by frequent change of baton, occasioned by long years of military interregnum in the State polity. In other words, frequent policy shifts and official graft have proven to be the State's Achille's heel in its path to infrastructural development.
Between May 27, 1967 when the State was carved out of the defunct Eastern Region and now, the ship of the State has been piloted by 17 administrators, more often in rudderless manner. Of this number, only six: late Melford Obene Okilo, Rufus Ada George, Peter Otunanya Odili, Celestine Omehia, Chibuike Rotimi Amaechi and the incumbent Nyesom Ezebunwo Wike were democratically elected. The rest were military careerists who were mostly answerable to military authorities that appointed them.
However, these leaders did the little they could to transform the State, especially Port Harcourt – the State capital.
With 40 per cent of the population as traders, farmers and fishermen, 20 per cent as wage earners and 40 per cent as dependants, the task of birthing the young State on a solid footing was initially daunting in 1967. But the pioneer administration of a 26-year old naval officer, Lt. Commander Alfred Papapreye Diete-Spiff squared up to the challenges. The regime laid a formidable foundation for the development of the State, such that it became a reference point for successive administrations.
The Diete-Spiff administration, obviously the longest, lasting eight years and two months (May 1967 – July 1975) left indelible imprints in the area of physical development. Among its enduring legacies is the Rivers State Secretariat Complex, the tallest and biggest government secretariat in the country, second only to the federal secretariat in Abuja. The secretariat complex, located at the heart of Port Harcourt, is a cluster of about six nine-storey building; while the principal secretariat, popularly known as the 'Point Block' which currently houses the offices of the Secretary to the State Government, Head of Service and some State ministries, is 17-storey high, the tallest building in the whole of the South South and South East of Nigeria.
Other legacy projects of Diete-Spiff's administration include the first state sports complex (Sharks Stadium) and the first and only civic centre, both located in the centre of Port Harcourt; the first tertiary institution in the State which is the Rivers State College of Science and Technology, the Rivers State Newspaper Corporation, publisher of the Nigerian Tide, now The Tide; and the Rivers State Broadcasting Corporation, popularly known as Radio Rivers.
Meanwhile, some companies inherited from the Eastern Region government that are now moribund, such as West African Glass Industry, Waterglass Boatyard and Delta Rubber Industry, were well sustained by Diete-Spiff's government to provide employment for the youth population.
Also under Diete-Spiff, the State had Pabod Supply, Pabod Breweries, Rivers State Transport Corporation, Rivbank Insurance, Risonpalm, Hotel Presidential (now being run in partnership with a Lebanese company), Olympia Hotel (now moribund) and catering rest houses in every local government area of the State. His government also established schools for specially gifted children; built a 30-bed hospital in all the local government headquarters, constructed new school buildings, repaired old ones, built canals in the riverine areas to ease movement in the creeks and connected the towns in the upland through construction of good roads.
Though the breathtaking, arguably unbreakable record of Diete-Spiff's administration was propelled by the oil boom era of 1970s and concentrated development in Port Harcourt, there is a general consensus that the pioneer administration in the State erected a solid foundation for successive governments to build on.
But were Diete-Spiff's legacies built upon by successive administrations? May be. May be not.
The succeeding regimes, so to say, performed according to their abilities. But in concrete terms, the military interregnum in the State nay country, lasting over 19 years after Diete-Spiff's, bequeathed red indicators to the State. Thus, development in the intervening years was nothing much to cheer about.
Following the concentration of development in Port Harcourt by previous administrations, the desire for higher education, employment opportunities, modern social amenities and generally better living condition which were non-existent in the rural communities encouraged mass exodus to the State capital. This threw up fresh socio-economic challenges and put pressure on the existing infrastructure in Port Harcourt.
This situation, peradventure, informed the decentralization policy of the first Chief Executive Governor of the State, Late Chief Melford Obene Okilo, whose tenure, between October 1979 and December 1983, witnessed gradual transformation of rural areas through the "stepping down" of governance to zonal enclaves.
Okilo is believed to have focused on rural development.  He made good efforts to extend the one-city syndrome of Rivers State. It is difficult, however, to say if he was successful in spite of the number of infrastructural facilities he and other governors after him sited in the rural areas, because to date, Rivers State is still a one-city state.
Nevertheless, Okilo's administration built schools in rural communities, upgraded the Rivers State College of Science and Technology built by Diete-Spiff's government and converted it into a degree awarding university known as Rivers State University of Science and Technology, now the Rivers State University; initiated rural housing scheme in the State, built industrial estates in Port Harcourt and also undertook programmes to reclaim land, control erosion and construct roads and canals. His regime is also credited with the building of Port Harcourt International Airport Hotel at Omagwa (now moribund).
Meanwhile, the regime started rural electrification in the State. One of such power projects is an independent power plant – the Kolo Creek Gas Turbine at Imiringi in Ogbia Local Government Area, now in Bayelsa State.
The Rufus Ada George administration which was the second democratically elected government in the State between January 1992 and November 1993, was short-lived, and therefore, couldn't do much in terms of infrastructural development before the military regime of late General Sani Abacha came to power through a coup de'tat in November 1993 and dissolved the Third Republic. His regime, nonetheless, conceived the over N4 billion Okrika Ring Road which was completed and named after the former governor by the Chibuike Rotimi Amaechi administration.
The regime of Dr Peter Otunaya Odili which kick-started the current democratic dispensation in the State in 1999 made some appreciable efforts in the area of physical infrastructure. Although Odili's eight-year administration was flamboyant and tended to favour more human development, it left some valuable imprints in the area of infrastructure.
The achievements cut across housing, education, health service delivery, road construction and empowerment programme. But the high point of the administration was in the area of power supply. Besides creating the State Ministry of Power, the Odili government built a 150 megawatt Omoku Gas Turbine and another 36 megawatt gas plant at Trans-Amadi to generate electricity to the state. This is in addition to the rehabilitation of Afam Power Station and the Eleme Gas Turbine built but abandoned by OMPADEC. The regime also introduced traffic lights on major roads in Port Harcourt.
His administration built the present State House of Assembly and a befitting Government House complex in addition to the already existing old edifice at the Brick House; completed the State Ministry of Justice started during the Diete-Spiff era; reconstructed and modernised the Braithwaite Memorial Specialist Hospital (BMSH), completed the Igbo-Etche Housing project started by Sam Ewang's government, and saturated the State with modern housing units at Eleme, Bori, Emohua, Elele, Isiokpo, Ahoada and Port Harcourt.
The dredging of the Nta-Wogba Creek was another legacy project of the Odili administration, while the regime also initiated and completed several road projects and two flyovers in the State. Among them are Oginigba-Woji-Elelenwo Road, Choba-Aluu Road, Omoku Road, Rumuola Flyover and an overpass at Air-Force, along G.U. Ake Road.
The Celestine Omehia administration which took over from Odili's was the shortest in the history of Rivers State. The regime lasted barely five months before it was shoved aside by the Supreme Court ruling that pronounced Rt. Hon Chibuike Rotimi Amaechi as the authentic occupant of the Brick House.
However, Omehia's government will be remembered for initiating few legacy projects such as the Eleme Roundabout Flyover, the Eliozu Flyover and Rumuwoji (Mile One) Market, all of whom were redesigned and completed by Amaechi's government. His administration also started the abandoned Rivmall at Aba Road.
Like many other administrations before it, the Chibuike Rotimi Amaechi government that succeeded Omehia's started with massive investments on roads, education, health care, housing and development of Greater Port Harcourt City. The regime, however, at its twilight, caved in to political extremity at the expense of State's infrastructure.
Nevertheless, Amaechi has the construction of 350 model primary schools with at least 10 in each local government, 24 model boarding secondary schools across the 23 local government area of the State, 160 modern primary health centres, with at least five in each local government area, Dental Hospital at Garrison and a 100-bed Harrison Kelsy Specialist Hospital at Diobu, as some of the enduring legacies of his administration.
Others include an ultra-modern Port Harcourt Mall at Azikwe Road, near the Government House; Obi Wali International Conference Centre at G.U. Ake Road, a 25,000 capacity Adokiye Amiesimaka Stadium at Igwuruta, Songhai Integrated Farm at Bunu in Tai Local Government Area, the N1.5bn modern fish farm in Buguma, a network of roads across the State, including two flyovers, one at Agip Junction, Mile Four and the other at Obiri Ikwerre Interchange along East West Road, and low cost housing units at Iriebe and Rainbow Town in Trans Amadi which is still under construction.
Amaechi's government also undertook land reclamation in Ogu Bolo, constructed the Bolo Bridge to link the area with the rest of the State by land; completed the N3.9 billion Okrika Ring Road which was awarded by Odili's administration at the initial cost of N900 million, and initiated the Andoni/Opobo Unity Road and ring roads at the Kalabari-Okrika axis which are under construction by the Governor Nyesom Wike government. The regime also upgraded the Rivers State College of Education to a university.
Arguably, the most ambitious project of Amaechi's government is the development of the Greater Port Harcourt City. The Greater Port Harcourt City Development Programme (GPCDP) as the project is being called, and which the Wike administration is fine-tuning, is designed to decongest the old Port Harcourt Township, expand social infrastructure and provide employment and investment opportunity for the people of the State. Already, the city has been designed to accommodate some structural development projects such as the new site of the Rivers State University of Science and Technology, now Rivers State University; Justice Karibi-Whyte Specialist Hospital and Adokiye Amiesimaka Stadium which was completed by Amaechi's government.
While the Greater Port Harcourt City is perceived to be the most ambitious project of Amaechi's government, the abandoned monorail project, estimated to gulp N60 billion, appears to be grandiose. In truth, the vision to ease off transportation problem in Port Harcourt by the Amaechi administration was not lacking, but the will to execute the vision was in short supply.
As a Rivers State elder statesman and Niger Delta activist, Mr Sokari Soberekon rightly observed in an interview with The Tide, unless the multi-million naira monorail project is taken over by the Federal Government, the over N30 billion sunk into the project by Amaechi's government might be a waste and the project itself a pipe dream.
Government, supposedly, is a continuum. Sadly, policy inconsistencies have, over the years, put a cog in the wheel of progress and development of the State. This fact was not lost on the present administration led by Chief Nyesom Ezebunwo Wike. The regime thus took upon itself the responsibility of completing all uncompleted but viable projects inherited from its predecessor, notwithstanding the political differences between the duo.
Within two years of his administration, Governor Wike has turned Rivers State into a huge construction site. Besides the operation zero pothole programme which has seen to the delivery of more than 130 roads in Obio/Akpor, Eleme, Oyigbo and Port Harcourt local government areas, Wike's government has completed over 150 road projects across the State, with several others on various stages of completion. The major ones among them are N13 billion Abuloma – Woji Link Road, Ilaobuchi – Eagle Island Link Road, Abonnema-Obonoma Link Road with a bridge, Igwuruta-Etche Road, Obiri-Ikwerre Road, the recently commissioned NLNG – Nkpogu Road, East-West Airport (Prof. Tam David West) Boulevard, Ogoni-Andoni-Opobo Unity Road, Trans Amadi Industrial Layout Road, the 16 kilometre Sakpenwa-Bori-Kono Road that straddles three local government areas in Ogoniland, and three federal roads  that are critical  to economic development of the State, namely the NPA Industrial Road, Eleme-Onne Junction of the East-West Road and the 6.6 kilometre Igwuruta-Chokocho-Okehi highway, among several others.
Meanwhile, there are some legacy projects the Wike government has delivered that place it far ahead of its predecessors, aside Diette-Spiff's. These include the multi-million naira relaxation centre – the Port Harcourt Pleasure Park at Rumuola, Ecumenical Centre beside Sylverbird Cinema at Abonnema Wharf Road, the N498 million ultra-modern NBA Law Centre located opposite Port Harcourt City Council, Law Faculty building for the Rivers State University, a Federal High Court and over 50 housing units of two and three bedroom flats at the Iriebe Housing Estate.
Meanwhile, the Wike-led government, in a bid to develop a world class education system in the State, upgraded Government Girls Secondary School, Rumuokuta and Birabi Memorial Grammar School, Bori which are among the pilot schools selected for the re-introduction of boarding school system in the State.
The approval rating of Governor Wike in the last two years has continued to soar up, given the pace of developmental projects he has executed and which earns him 'Mr Projects' from a no less personality than the Acting  President Yemi Osinbajo.
The Chairman of the Peoples Democratic Party in the State, Bro Felix Obuah, declared that apart from the pioneer administration of Diete-Spiff, no regime has bequeathed as much legacy projects to the State as Wike's government.
Bro Obuah, while speaking with some members of The Tide Editorial Board on Wednesday, at his Eagle Island home, assured that by the time the present administration in the State winds up, Governor Wike would have turned Rivers State into a Dubai.
There is no doubt that the journey by Rivers State in the last 50 years has been eventful, especially given the level of infrastructural development in the State. Although  the State may have made mistakes and lost opportunities in the last 50 years, as Governor Wike rightly noted, while unveiling the Golden  Jubilee logo for the celebration of the State's 50th anniversary in January, this year, it has also made significant progress that calls for celebration.
Governor Wike captured the reasons for the celebration this way: "Before its (Rivers State) creation, our people, including our brothers from Bayelsa State, existed as second class citizens in their country. They were oppressed, exploited, dehumanized and denied even the most basic opportunities of life.
"Every Rivers person was, therefore, relieved when General Yakubu Gowon (the then Head of State), on May 27, 1967, dismantled the regional geopolitical fortresses of majority domination and pronounced the creation of Rivers State. It unchained and restored our rights to preside over our affairs and pursue our developmental aspirations with a united Nigeria.
"Over the past 50 years, we have travelled quite a marvelous journey. We have made some significant progress no doubt, but we have also made mistakes and lost valuable opportunities.
"It is in this spirit that we have initiated the celebration of the Golden Jubilee of our creation and existence as a State to express our joy and thank God for boundless blessings upon us as a people. We want our people to use this occasion of our Golden Jubilee to unite and together reflect on the tortuous and eventful journey into the future with hope and determination".
Indeed, with the human and natural deposits in the State, over 90 industrial concerns including virtually all oil multinationals, banks, two seaports, an international airport at Omagwa, an ultra-modern shopping complex (Port Harcourt Mall) at Azikwe Road, one federal university, two State-owned universities, one federal polytechnic at Bonny, two State-owned polytechnics, a Federal Technical College of Education at Omoku, two schools of health technology, two of the largest fertilizer production plants in the country, two petroleum refineries, a functional Rivers State Transport Corporation, an industrial layout at Trans-Amadi and a network of good roads and waterways, it is certain the future of Rivers State is assured.
What is needed, however, is good leadership to exploit and harness these resources for the benefit of Rivers people and generations yet unborn. Luckily, the present leadership led by Governor Wike appears to be too eager to pursue that path.
Boye Salau
We'll Continue To Give Our All To Rivers-Wike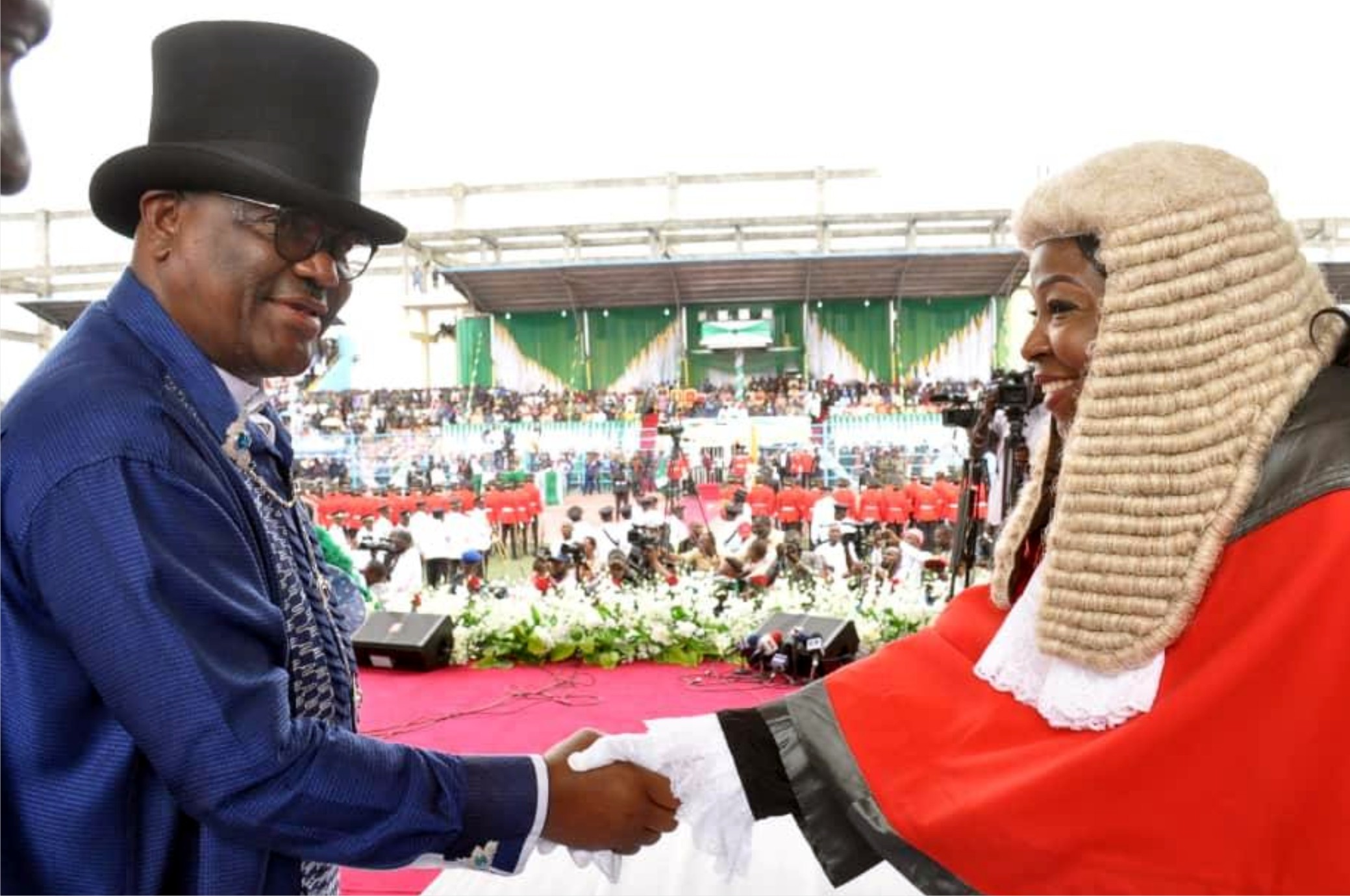 Being a text of the address presented by Rivers State Governor, Chief Nyesom Wike, during his second term inauguration on Wednesday, May 29, 2019.
Excerpts.
Protocols
Let me begin by expressing my deepest gratitude to God Almighty and the people of Rivers State for the rare privilege and opportunity to serve you as your Governor for another four years.
I wish also recognize and specially thank my dear wife and First Lady, Justice Eberechi and our children, Jordan, Joachim and Jasmine, my parents and my entire family for their wonderful love and support.
Let me also acknowledge and thank the State House of Assembly and the State's Judiciary for the role they played in the last four years to support our administration and move Rivers State forward.
When I reflect on the last four years, I can visibly see the hands of both arms of government in the successes our administration recorded and I feel very proud that we did it together because ours was an era of co-operation, mutual-dependence and progress.
Thank you Mr. Speaker and other members of the State House of Assembly. Thank you Hon. Chief Judge and other distinguished judges, magistrates and other members of the State Judiciary as I look forward to working with you to advance our State for the next four years.
Four years ago, on this day and about this hour, and on this very place, I took the oath of office as the 6thdemocratically elected Governor of Rivers State.
I was humbled by that opportunity, the trust and the overwhelming support you all gave to us throughout the four years we've presided over the affairs of our State.
In spite of the challenges, it has been a truly fulfilling experience and I remain very grateful for every single day of the last four years we have served.
In our inaugural address four years ago, we shared our vision with you and committed ourselves to take our State on a new direction through responsible governance.
We promised to take on the challenges that we faced and optimize our resources to advance the potential and prospects of our State.
We said we would reverse the years of economic decline, put the improvements to work and deliver a new foundation of hope for our State and our children.
We promised not to take your trust for granted but work every single day to advance the vision of our founding fathers for a united, secure, and prosperous State.
We pledged to be fair to all parts of the State, inclusive in our agenda and ensure that no constituent is deliberately left out in our efforts to advance our State and improve the wellbeing of our people.
We also asked for your prayers, patience and cooperation as we set out to deliver on our promises to fix our broken infrastructure, restore our educational system and advance access to quality healthcare.
We have, in the last four years, stayed through to our commitments and responded to the compelling prescriptions of the covenant we entered with our people.
Today, we are proud to say that we have, in the last four years, delivered significant milestones on our development agenda and advanced the progress of our State despite the daunting challenges.
We gave true meaning and expression to the rule of law, separation of powers and judicial independence in ways never experienced in our history. Today, our judiciary is the envy of other States: independent, strong, well motivated, effective and efficient with the most modern judicial infrastructure
We also intervened in the conditions of federal courts and built the most modern courthouses for the Port Harcourt Divisions of the Federal High Court, the National Industrial Court and the Court of Appeal, which are now providing effective judicial services to our people.
In the next couple of weeks we will commission the first phase of the luxury estate we have built to accommodate our judges for life as part of our commitment to strengthen the independence of our judiciary.
We have in the last four years tackled our fiscal challenges, improved on revenue mobilization, eliminated the souring deficit and put our economy on the path to progressive recovery and growth.
Today, our economy is widely acclaimed as the fastest growing in the country with internally generated revenues projections and fiscal responsibility attaining record levels.
We've eased the tax burden on investors; our economy is on upward spiral, creating jobs and attracting new investments from within and outside the State, pushing up property rates and creating new opportunities for existing and budding entrepreneurs.
We have rid all our roads of potholes, completed most of the abandoned road projects we inherited and built new ones, including dual carriageways across the State.
For the first time in history, the ancient Opobo Kingdom, Ikuru town and other adjoining coastal communities have been linked to the rest of the State by road by our administration.
We've also provided internal roads to a number of communities as well as regenerated some of our decaying neghbourhoods, including Diobu, Port Harcourt Township, Ogunabali and Amadi Ama.
In the last four years, we have made historic investments in education, healthcare, security, and sports development.
We have renovated, rebuilt and equipped several primary and secondary schools; upgraded infrastructure in our tertiary institutions to levels never seen before, as well as fulfilled our promise to establish a faculty of medical sciences in the Rivers State University to increase the production of medical personnel for the State and our nation.
Within the period, we've also funded healthcare delivery at great levels, restored our general hospitals and established the Rivers State University Teaching Hospital to improve the level of healthcare delivery in the State.
Work on the five regional referral hospitals have reached advanced stages of completion just as we are set to commission and put the mother and child hospital into use in a few weeks time.
We are also made significant progress in our plan to train 500 indigenous medical students on full scholarship at the Pamo University of Medical Sciences with 200 students already enrolled and progressing with their studies in the last two years alone.
In the last four years, we've worked hard to secure and preserve lives and property throughout the State. Although there are still challenges, Rivers State today remains one of the safest States when compared to the ravaging security situation in most parts of our country.
Looking back, I have no doubt in my mind that we've had an incredible run and delivered great progress for our State and our people in ways that we could only have imagined four years ago.
But for us, progress is a journey to the mountaintop of shared security and qualitative improvement in living conditions for all our citizens.
Therefore, even with the progress we have made over the years since 1967, it seems today that we have only risen to the foothills of our collective aspirations for our State.
Our task is therefore not yet done; neither our mission in governance accomplished, until we fully and comprehensively deliver on the vision of our founding fathers and the promise of statehood by building a State:
that offers equal protection, freedom and opportunity for everyone irrespective of background;
where our people will move up the social, economic and political ladder on the basis of their hard work, character and affinity with the people, not on the basis of their connections or privileged background;
where everyone will have enough for themselves and cater to the needs of their children and families with relative ease;
where quality healthcare will be accessible, affordable and adequate for all citizens, whether poor or rich;
where our children will get quality education with the right skills to advance their careers and achieve their full potential;
where senior citizens will retire with security and enjoy their post-retirement in dignity, peace of mind, good health and happiness;
where development and the benefits of progress are spread to all parts of the State in respective of location; and
the ordinary laws of the land are equally applied to promote good governance, justice and fairness to all;
As we reflect on these goals against the background of where we are coming from, where we are and what we are ultimately striving to become, we must admit that there's still a lot more work to be done to reach the promise land.
And so, today we stand at the turning point of history with another opportunity to drive the vision and trajectory of our collective progress for another four years.
And because of today's renewed trust, I stand before this solemn assembly to reaffirm the commitment of our government to continue to deliver on this journey to sustainable progress and prosperity for our State and our people.
We will not take this second term as a chance to warm the seat of governance but to continue to take the tough decisions and give our all to the task we have ahead of us every single day of the next four years with courage, commitment and compassion.
Together, we have been on the journey of giving true meaning to the collective dreams and aspirations of our people for economic and political emancipation and meaningful development.
The next four years are therefore pivotal as we consolidate on the progressive foundations of the last four years to take Rivers State through a greater era of achievements and progress, because making Rivers State the greatest State in Nigeria is a task that must be accomplished.
Our economy is great but it should be greater and made more beneficial to all. And so we will continue to grow our economy, expand our tax base, provide a friendly business environment and attract foreign and local investments to create more jobs and empower our people.
We will continue on the economic trajectory of fiscal discipline, prudence, prioritization of capital projects over recurrent and giving value for money spent in the delivery of services.
We know we are developing, but it's better and more result-oriented if approached in an organized and strategic form.
We will therefore adopt a holistic approach to development by partnering with relevant national and international agencies and expertise to initiate and implement a 25-years Marshall Plan for economic transformation and development to guide and accelerate the future development of our State.
We are already doing great to close the existing deficit in infrastructure but the need to deliver more roads, bridges and modern jetties to connect our cities and communities, improve our economy, accelerate our development and improve the general wellbeing of our people. This we will do with greater vigour and commitment.
We love our communities and we will continue to prioritize their development for sustainable living with more social amenities, including paved roads, schools, health facilities, water and sanitation, electricity, land reclamation and preservation of their natural resources.
For too long, we have relied mostly on a single vanishing revenue source to fund our development. The reality is that we cannot continue in this economic folly lest we remain forever vulnerable to the ripples, uncertainties and miseries of the mono-product based national economy.
Apart from oil and gas, Rivers State also has a vast agricultural potential, which has remained largely untapped for decades.
For us therefore, it is about time we embraced the green revolution as a strategic measure for achieving economic diversification, job creation and food security for the State and our people, and we are just ready to do that.
Our role in this regard will span from granting interest free loans to providing training, land preparation and logistical support to our willing youths to invest in commercial agriculture and allied businesses.
We will also establish regional agricultural development belts in partnership with private firms to advance commercial farming in cash and other crops and invest in the establishment of agro-allied industries and processing plants across these belts.
We will complete and privatize the multi-million-naira cassava processing plant at Afam, sell off all State-owned farms and agricultural companies, including the Okomoko Rubber plantation and company, and release all idle State farmlands to private sector investors for commercial cultivation.
We will revive the school-to-land programme and leverage on the incentives from the Federal Government and the Central Bank to promote and sustain the development of agriculture across the value chain by our youths so that they can proudly earn their living, be employers of labour and contribute to the development of the State.
Our youths are our most valuable human assets and we believe that their destiny shouldn't be defined by their circumstances or station in life.
We cannot therefore, as parents, government or as society, continue to make excuses for the difficulties that are stunting their hopes for a better life.
Let me therefore reassure our young ones that we care about you; we feel your despair and frustrations; the poverty and the violence that continue to chew meaning out of your existence.
But, we've got good news for all our youths this time around as we will dedicate much of the next four years to Youth Development by tackling the challenges that continue to keep you behind.
As a starting point, we've resolved to give our youths some significant positions in our government and provide viable economic opportunities to spark hopes of a better future in their eyes.
Let me also assure you that those who need education will get quality one; those who want life-skills will be trained; those who want to do business will continue to get our interest free loans; and those who have sporting talents will have quality sporting facilities and encouragement from us; and for those interested in making a career out of football, we have provided the Real Madrid Academy to prepare you for life-transforming professional footballing career at home and abroad.
Most importantly, we will continue to encourage, inspire, mentor and support our youths to believe in their abilities and to realize that they are and can be of much more value to society than the self-destructive traps and frills of the cults, the gangs and the guns.
It is for our youths therefore to take on the challenges threatening their future by keying into the socio-economic opportunities we are providing to free yourselves from the shackles of despair to become responsible, passionate and progressive leaders of today and tomorrow and the builders of our State and communities.
We all want our children to have the opportunity to attend great schools; be taught by committed and well-motivated teachers and get the training they need to be successful.
Although we are doing a lot to reposition the education sector, but we do also admit that our pupils in public schools deserve more than what the educational system presently offers.
Also of concern is the curriculum and focus of our universities, which continue to turn out students that are neither equipped with appropriate skills nor imbued with the right disposition, attitude and courage to overcome life's ever-present and dynamic challenges.
Be that as it may, I wish to assure us that we are determined to change this narrative for the better. We will continue to equip our public schools and ensure our children have access to quality learning experience; empower our teachers with modern teaching skills to deliver better outcomes in the classrooms, and advance our universities to equip and prepare our graduates to be competitive and strive for creativity, self-reliance and service.
We believe that quality healthcare should be available and affordable to every citizen as of right and this is what we are working hard to achieve with our efforts and commitment to fix the existing shortcomings in the State's healthcare system.
To this end, we hope to fully restore all the general hospitals, complete and equip the five zonal referral hospitals, fully upgrade the Rivers State University Teaching Hospital and provide more healthcare facilities to under-served areas of the State.
In addition, we will establish the most advanced diagnostic and curative centre for cancer and heart diseases and roll out a comprehensive health insurance scheme to guarantee universal healthcare coverage so that no one is denied medical attention and treatment for lack of money.
Also, our environment is our life and we all bear a duty to protect and manage it in the most responsible and sustainable way for the present and future generations.
Therefore, I wish to emphasize that we will no longer tolerate those who continue to degrade and undermine our rights to live in a clean, healthy and safe environment.
We are therefore minded to declare a state of emergency on the environment and tackle all forms of degradation, nuisance and irresponsible behavior occasioned by individuals, companies and other agencies, both public and private.
We will not fold our arms anymore while oil and gas companies continue to the environmental rights of our people with be reckless and unaccountable to our environment.
We will continue to welcome investors and entrepreneurs into the State but not anymore to the detriment and destruction of our environment, survival and livelihood.
Therefore, oil and gas companies must secure their facilities and stop the recurrent ejection of hazardous crude and other contaminants into our water bodies through leakages or damaged to pipelines.
In the same vein we will no longer tolerate the indiscriminate dumping of household and industrial refuse on unauthorized sites, including open lands, road/street corners, medians and drains.
We equally expect all residents to regularly clean their contiguous surroundings and drains; clear the grasses and plant trees in deserving places to beautify and preserve their immediate environment.
We remind landlords in particular of their legal responsibility to clean all adjourning open spaces verging their property as we will not hesitate to strengthen and enforce our sanitation laws against any property owner who fails to keep his or her premises and surroundings clean, safe and secure.
On our part, we will collaborate with the private sector and through shared cost ensure the healthy and efficient evacuation and disposal of household and industrial wastes in accordance with world best practice to keep Rivers State clean, safe and healthy.
Enough of the lawlessness and indiscipline on our roads by traders, motorists and developers.
We therefore restate the ban on all forms of street trading and arbitrary creation of illegal motor parks and taxi ranks across the State.
I hereby direct all street traders to find accommodation at the existing markets, including the new mile one and fruit garden markets, which we have just completed to conduct their trades and keep off our streets or get subjected to the might of the State Government and the full wrath of our laws.
In the same vein, I hereby order the immediate closure, arrest and prosecution of any person, company or agency that continues to operate illegal motor parks, taxi ranks and loading points along street corners, road shoulders and other unauthorized spaces in the interest of public safety, public order and public security.
In addition, we will sanitise the transport sector and ensure that all commercial taxi and bus operators are duly registered with the State's Ministry of Transport to safeguard the comfort, safety and security of commuters.
To be continued next edition.
85. We recognize the correlation between adequate security and the well being of our people. We all therefore deserve to be safe and secure in our homes, offices, business places, along our roads and in our neighbourhoods and inn our communities.
86. Regrettably, the Federal Government politicized the provision of security in Rivers State and exposed us to preventable security challenges, setbacks and injuries in the last four years.
87. While they readily funded special security operations against intense banditry in some parts of the country, they refused our requests for similar interventions and operations when we wanted and even offered to bear the cost to stem increasing kidnapping and cult-related violence across the State.
88. What's more, they have refused to accord adequate security attention to Rivers State in spite of the unprecedented support they receive from us in terms of provision of operational vehicles, armoured personnel carriers, gunboats, communication gazettes, fuel and overheads to the security agencies.
89. Nevertheless, we thank the security agencies, especially the State Commands of the Police, the Department of State Security, the Nigerian Air force and the Nigerian Navy for the partnership and willingness to give their best to keep us safe and secure in spite of the seaming indifference and lack of tangible material support and encouragement from the Federal Government.
90. Even now and going forward, we can only pray to them to depoliticize the provision of security in Rivers State because we are also Nigerians as other States and the preservation of our lives and property should equally matter to the Federal Government.
91. However, we wish to assure our people that we will continue to prioritize the provision of security and do our possible best within our constitutional powers and resources to safeguard lives and property across our State.
92. Accordingly, we will make Rivers State too hot for criminals and bandits and deal ruthlessly with any person, gang or group, including traditional rulers and landlords who directly or indirectly participate, aid, abet, provide safe havens or allow criminal activities in homes, premises and territories under their control.
93. We will also partner with the judiciary to ensure swift dispensation of criminal justice as well as work with stakeholders to operationalize the Neighbourhood Security Watch Scheme to support the security agencies so that we can all live and enjoy the State, raise our children and do our businesses in peace and security.
94. Ladies and gentlemen, 52 years ago, our founding fathers dreamt about Rivers State and its greatness; a State brimming in prosperity; at peace with itself and its neighbours; a State everyone would be proud off for its underlying achievements and values.
95. We've spent the last four years working on this vision with demonstrable capacity and commitment to make Rivers State as great as it could become and for everyone to share in its successes.
96. We believe that no success is more fulfilling and worth sustaining than keeping faith with the hopes and aspirations of the people who freely gave us their trust to govern in their behalf and change their material conditions for the better.
97. For us, Rivers State was created for a purpose and the confidence in its future is what continues to motivate us. And having renewed our mandate therefore, we cannot but concede to your yearnings that we deliver greater progress for the State in the next four years.
98. We've heard you loud and clear. All that we can say at this point is to assure you that we are fully ready and determined to deliver four more years of meaningful progress and hope for our State and our people.
99. But, we must also not forget that it won't be as easy. As a State, we are not immune to the inherent challenges bedeviling our dysfunctional federal system: the ravaging insecurity everywhere; declining revenues, low economic growth, double-digit inflation rate, high cost of living, lack of basic infrastructure and public services, high unemployment, as well as inequality of wealth, income and opportunities.
100. This being so, it cannot be gainsaid that our progress is to extent dependent on how quickly the Federal government resolves these challenges and improves the national economy.
101. But whatever the challenges may be, we remain undaunted to solving the only problem that continues to confront us as a people: the Rivers problem.
101. I had often said that Rivers State is ours to build and no one can be interested in its progress more than us. No one can care more about the future of our youths or the education and health of our children, and our security than us.
102. Therefore, wherever we are; whatever office we hold and whatever action we take, we must make Rivers State the center, the measure, the reason and the motivation.
103. For us, everyone counts and we must not allow ourselves to be divided between upland and riverine considerations but strive for common grounds, solidarity and work together towards achieving our common goals and aspirations.
104. Our refrain at this time, and especially in the face of the social and economic uncertainties in our nation, should be: ask what you can do for Rivers State instead of what Rivers State can do for you.
105. The future of our State depends on us. It is up to us to renew, re-energize, and advance the Rivers dream, to fight for what belongs to us, and to defend our right to exist in freedom, security and peace in our own nation.
106. And if we do cooperate, think and act among ourselves with tenacity and unity of strength, purpose and commitment, then there is no mountain we cannot level; no river we cannot cross, and no goal we set for ourselves that we cannot achieve.
107. We are not in opposition to the Federal Government and we seek their partnership to move Rivers State and Nigeria forward.
108. But we are not a conquered people and we will never surrender our freedoms to any body or entity, whether internal or external.
109. We will therefore not accept to be subjugated to a headmaster and pupil power relationship; neither will we abandon the collective interest of Rivers State for the sake of political expediency.
110. We are for the rule of law, democracy and mutual respect as autonomous State entities and co-building blocks of the Nigerian federation.
111. And so, for us, in all things it is Rivers State first; Rivers State is the measure; Rivers State before others. This is the essence of the political mandate and burden that we will bear for the next four years and we will not disappoint you.
112. We will continue to stand up for Rivers State and defend her interest, no matter the challenges or what comes at us.
113. We do not claim to have the solutions to all the problems that we face as a State and as a people. But we will never surrender our core values and standards and our commitment to do to what is right, necessary and appropriate for our State.
114. We believe that working together, as one, remains the better and stronger path to accelerate and ensure enduring progress for our State.
115. And so we promise open doors and open minds as we get down to work with all stakeholders, including the legislature, the judiciary, leaders of the State, traditional rulers, local government chairmen, social interest groups and the opposition to deliver on our mandate and move us forward.
116. We all need each other because everyone counts. We need ideas and contributions from everyone, irrespective of ethnic, party or religious affiliations and together, we can consolidate, target new heights and build the Rivers State that we all want to see now and in the future.
117. We may be from different social, economic or political background, but the bottom-line is that we are all Rivers people with common aspirations and challenges and when we reflect on our shared values and responsibility to the State and our people, we will discover that we all stand to win by repudiating the politics of division, hatred and self-interest that constitute a drag on our collective progress.
118. Ladies and gentlemen, I cannot let this glorious moment to end without thanking all those who made this historic day possible in our lifetime.
119. Again, let me thank the good people of Rivers State, especially the voters, for your trust and for your support as we discharge our responsibilities for the next four years.
120. Let me recognize and thank the national chairman of the Peoples Democratic Party, Prince UcheSecondus, the Rivers State Chairman, Felix Obuah, and all other leaders of our party at both national and State levels for your continued support and encouragement.
121. I wish to also recognize and give special thanks to our leaders, especially our former Governors, Dr. Peter Odili, and Sir Celestine Omehia, Chief Ferdinand Alabraba, Chief Sergeant Awuse, Prince Emma Anyanwu, Rt. Hon Austin Opara, Dr. Abiye Sekibo, Mr. Frank Owhor, Senator George Thompson Sekibo, Senator Olaka Nwogu, Senator Lee Maeba, Dr. Tammy Danagogo, Chief Azubuike Nmerukini, Ambassador Desmond Akawor, OCJ Okocha, SAN, as well as all my former Commissioners, Special Advisers, Special Assistants and Security Aides for your support and services to the State over the last four years. I look forward to working with you to advance our State for the next four years.
122. Last but not the least are the members of the clergy, our hard working women and energetic youths for your prayers, devotion and commitment to our collective struggles to defend the rights of our people to freely choose their leaders.
123. Finally, I stand here today with a humble spirit, conscious of the enormous responsibility that you have again entrusted in us and confident in our potential and with God on our side, we will surely discharge our mandate to the benefit of all and leave our dear Rivers State better off than when we started four years ago.
124. Thank you. God bless you all. And may God bless our dear Rivers State.
Wike's Legacies In Four Years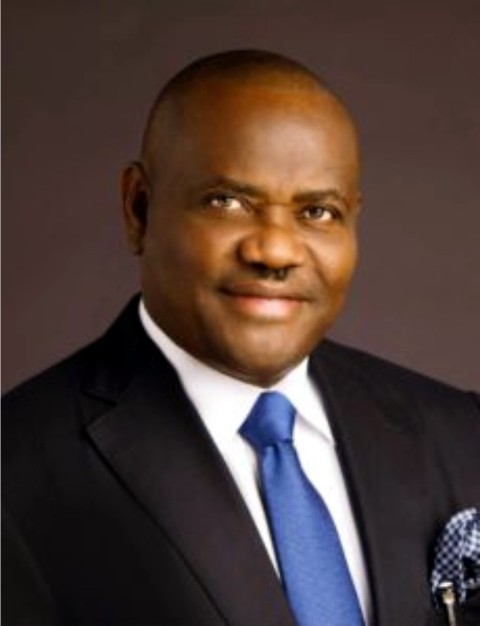 Chief Nyesom Wike, from Rumuepirikom in the Obio/Akpor Local Government Area, Rivers State is the sixth civilian governor of Rivers State. With grassroots experience in politics, he was two-term Local government area chairman from 1999-2001 and 2003-2006, and chief of staff to Government House, 2007-2011. Wike was appointed minister of state for education on July 14, 2011, and later acting minister of education until April 11, 2015 when he was elected governor of the state.
Wike's footprints cut across all sectors. In the road infrastructure sector, he constructed no fewer than 150 roads, some inherited from the previous administration while many were initiated by his government. Some have been completed and commissioned, some awaiting commissioning while some are still ongoing. By investing about 70 percent of the State Capital Expenditure on road development, Wike has connected the entire state by completing all major roads inherited from past administrations with a view to improving the road network in urban/residential neighbourhoods and expand existing ones in the highly urbanised Port Harcourt and Obio/Akpor Local Government Areas.
Specifically, between 2015 and now, Wike has constructed many internal roads in communities across the 23 local government areas. These include Abonnema Town, Amadi-Ama, Elele Alimini Phases 1 and 2, with Phase 1 completed, Isiokpo Phases 1 and 2, with Phase 1 completed, Omoku, Okochiri, Ozuboko, Atali, Eneka, Odiokwu (ongoing) and a litany of urban neighbourhood roads designed to give facelift to Port Harcourt and Obio/Akpor. The neighbourhood roads include those in Ogbu-Nu-Abali, Diobu, Port Harcourt Township and Borokiri, Old and New Government Reservation Areas (GRAs), Trans Amadi Industrial Layout and adjoining communities, Rumuapirikom, Woji, and Abuloma. Others are Eliogbolo, Rukpakurusi, Eliohani, Oroigwe, Elimgbu, Elekahia, Rumuodara, Rumuomasi, Rumuakalagbor, Rumuodaolu, Rumugholu, Ogbogoro, Ozuoba, Rumuosi, Alakahia, Mgbodo-Aluu, Obigbo, and Rukpokwu, among others.
Wike also dualised a number of roads in the state, some inherited from previous governments while some were initiated by this government. Such roads include the Saakpenwa-Bori Road which connects Tai, Gokana, Khana, Opobo-Nkoro and Andoni Local Government Areas to the heart of the state capital the Ogoni-Andoni-Opobo-Nkoro Unity Road started by the Odili administration. As at last count, Opobo and Ikuru people can now travel by road to their communities, a journey hitherto done by boat in difficult terrains while the lap to Ngo, headquarters of Andoni LGA is nearing completion. He has also completed the Woji-Elelenwo Dual Carriageway, connecting Port Harcourt to Obio/Akpor and Eleme Local Government Areas with two major bridges measuring 750 metres, an under-pass and a flyover. It was awarded by the previous administration in 2009 but abandoned more than halfway in 2012 due mainly to funding constraints. The road is an alternative route to Trans-Amadi-Slaughter Road. Besides that, Wike further completed the all-important 8.4kilometre Garrison-Trans-Amadi-Slaughter-Woji-Elelenwo Road also awarded in 2009 by the previous administration but abandoned midway in 2013 due to poor funding. Fitted with 16 telecommunication ducts on two sides of the dual-carriageway, the road has six bridges and seven exquisitely designed roundabouts with delicately placed walkways and gardens.
In addition, he completed the 12.2kilometre Obiri-Ikwerre-Airport Dual Carriageway, linking Obio/Akpor with Ikwerre Local Government Area and the critical International Airport as an alternative route began but abandoned by the previous government. He also completed the 16 kilometre Chokocho-Umuechem-Ozuzu Road and Chokocho-Igbo-Etche-Rumuokurushi Road, both linking many agrarian communities. He completed Igwuruta-Eneka-Rumuokwurusi dual carriageway, started but abandoned by the previous administration. Wike further completed the Federal Government-owned Igwurura-Chokocho Road, also linking many agrarian communities and abandoned for 20 years, within seven months in 2016. The Projects' Master also completed the 1.672kilometre Abuloma-Woji dual carriageway, with a bridge measuring 207.5metres long and 20 meters width with a total of 63 beams awarded by the previous administration and abandoned due to poor funding. He completed Iwofe-Rumuolumeni dual carriageway, awarded by the previous administration but also abandoned due to poor funding. He completed the reconstruction and dualisation of Creek Road, which was awarded by the previous administration but abandoned due to funding constraints.
Mr Projects also initiated and completed the 22.3kilometre Airport-Ipo-Omademe-Ozuoha Road in Ikwerre Local Government Area that links many agrarian communities as well as two Nkpogu bridges abandoned by the previous administration in 2014. He completed the critical Eagle Island Road/bridge, which links Port Harcourt to Obio/Akpor, and takes traffic off the major Ikwerre Road but abandoned by the previous government. He awarded the dualisation of Elelenwo Road, also abandoned by the previous administration, which is now nearing completion.
Wike has in the last four years kept his promise to Rivers people on road infrastructure, with high level of connectivity, which has boosted Rivers economy. And he is not done yet!
In education sector, Wike inherited the foundation laid by the previous administration but embarked on the revival of descript infrastructure with a view to expanding access to quality education. To achieve set goal, he increased budgetary allocation to the sector, strengthened implementation of Universal Basic Education (UBE), rehabilitated and equipped schools and improved infrastructure in tertiary schools.
The result of this is the reconstruction of 175 primary schools, including classroom blocks, landscaping and provision of water, toilet facilities and power generators. As part of its components, Wike supplied furniture and equipment to over 100 primary and junior secondary schools; supplied sports and Information and Communication Technology (ICT) equipment to a record number of primary and junior secondary schools; provided training to basic education teachers across the state; and completed the construction of the headquarters building of the state Universal Basic Education Board. Aside upgrading 11 junior secondary schools to senior secondary schools, Wike cleared all salaries owed to teachers and security contractors in the state's secondary schools, and ensured regular payment of salaries to secondary school teachers, pensioners and other staff. He also subsidised registration fees for Rivers State students undertaking the West African School Certificate Examination (WAEC) and the National Examination Council (NECO) examinations and sustained provision of science equipment, chemicals, materials and consumables to all secondary schools for WASSCE and NECO examinations.
Wike further reconstructed 13 secondary schools, out of which six have been completed, furnished and equipped with teachers' science and arts laboratories, sports and recreational facilities; dedicated water supply and power generator for regular electricity; perimeter fencing and gate for improved security; new hostel blocks and assembly halls. These schools include, Government Girls Secondary School, Rumuokwuta; Birabi Memorial Grammar School, Bori; Nyemoni Grammar School, Abonnema; Government Secondary School, Ogu; Government Secondary School, Onne; Bonny National Grammar School, Bonny; Community Secondary School, Bille (still ongoing); Government Secondary School, Okarki (still ongoing); Western Ahoada County High School, Ahoada (still ongoing); Government Secondary School, Abua (still ongoing); Community Secondary School, Ubima (still ongoing); Model Primary School, Mgbuosimini, Rumueme; and Model Primary School, Abara-Etche.
In the tertiary sub-sector, Wike changed the name from Rivers State University of Science and Technology (RSUST) to Rivers State University (RSU) and embarked on improving the infrastructure at the institution. He also improved funding to the university which led to the accreditation of all programmes earlier denied accreditation, and has given approval for the recruitment of new staff at the institution. In addition, Mr Projects delivered new Faculty of Law Building, Faculty of Management Sciences Building, Faculty of Science and Technical Education Building, College of Medical Sciences Building, and such facilities in other tertiary institutions. He further released N200million funding interventions each for Captain Elechi Amadi Polytechnic, Port Harcourt; Kenule Beeson Saro-Wiwa Polytechnic, Bori; and Ignatius Ajuru University, Rumuolumeni. Wike is now upgrading facilities at Rivers State School of Nursing and Midwifery while scholarship programme with the PAMO University of Medical Sciences to train 100 students of Rivers State origin for the next five years is on course.
Within the period under review, the governor has revived education at all levels, setting it on the path of growth. It has formed the foundation of the empowerment of Rivers people with the required resources to make profound progress and excel.
Since May 29, 2015, Wike has strived to revitalise the primary healthcare system; improve the secondary health infrastructure and fortified the tertiary health sub-sector, including the establishment of a medical school in the state's university to enhance training of health personnel for the state. He has upgraded the Schools of Health Science and Technology and that of Nursing and Midwifery, and is partnering with the private sector to manage secondary health facilities and ensure efficient healthcare delivery in the state.
To give zest to government's policy objective, Wike renovated 17 existing primary healthcare centres and built three new primary healthcare centres at Bille, Mgbuosimini and Ogbakiri communities. He strengthened secondary healthcare sub-sector with the reconstruction of 12 existing but completely abandoned general hospitals. These include Abua General Hospital in Abua/Odual; Nchia General Hospital in Eleme; Isiokpo General Hospital in Ikwerre; Neuro-Psychiatric Hospital, Rumuigbo in Obio/Akpor; Abonnema General Hospital in Akuku-Toru; Bodo General Hospital in Gokana; Opobo General Hospital in Opobo/Nkoro; Ngo General Hospital in Andoni; Emohua General Hospital in Emohua; Buguma General Hospital in Asari-Toru; Eberi General Hospital in Omuma; and Okrika General Hospital in Okrika.
To further bring his dream alive, Wike embarked on completion of four zonal hospitals inherited from the previous administration while initiating the construction of additional zonal hospital at Omoku. Work is still ongoing on all. Besides, he completed the Mother and Child Hospital in Port Harcourt; constructed 22 nos. of 3-bedromm Doctors' Residential Quarters at Braithwaite Memorial Specialist Hospital; introduced N500million interest-free Private Hospitals Support Loan Fund; while also working to complete the zonal hospitals in Bori and Degema.
In the tertiary healthcare sub-sector, Wike embarked on the upgrade of Braithwaite Memorial Specialist Hospital to Teaching Hospital for the Rivers State University. To make it functional and compete favourably with others across the country, he procured and installed new equipment and facilities worth $6 million in the hospital. Wike's exceptional performance in the health sector is also evidenced by improved quality of healthcare in the state and deliberate approval of counterpart funds for other health-improvement and related policies and programmes by donor agencies, international support organisations and the Federal Government, designed to touch the lives of Rivers people.
On assumption of office four years ago, Wike reopened the state House of Assembly, shut down by the previous administration following protracted Executive-Legislature distrust and crisis. In fact, the crisis, in 2013, led to botched attempts to impeach some principal officers of the Assembly, and serious free-for-all on the floor of the House, leading to breakdown of law and order in the arm of government that actually makes the law for the smooth conduct of affairs in a decent society. Consequently, over the last four years, Wike has provided the enabling environment for the legislators to perform their constitutional duties without any interference, thereby ensuring uninterrupted Executive-Legislature relationship. This has also enabled the legislators to pass record number of bills for the effective conduct of government affairs and good governance.
Similarly, Wike, on May 29, 2015, reopened the gates of the Judiciary shut by the previous administration for almost two years, to staff, litigants and Rivers people with one need or the other in the courts. The action, apart from creating floodgates of avenues for congesting police cells and prisons, and saturating the state with criminals, it also denied the innocent access to justice, and therefore, made the dispensation of justice cumbersome and overwhelming to judiciary officers, especially magistrates and judges from 2015 through 2017.
As a lawyer who knows the grave implications of shutting the people out of justice, Wike worked assiduously hard to create congenial atmosphere for Judiciary officers and staff to dispense justice to all who need it. Besides, he ensured that the Judiciary was truly independent, and also made sure that adequate funding was provided to its leadership to perform optimally. His appointment of top Judiciary officers has followed due process, anchored on seniority and merit, thereby fostering harmony and peace in that arm of government. And for the last four years, the governor has practically supported and or hosted lawyers, judges and magistrates' quarterly or annual activities in the state, and across the country, just as he has hosted or supported some other professional groups and international organisations as part of efforts to tell the world that the state is safe and secure to host investors, tourists and others who may wish to explore the potentials of the natural endowments of the state. One of such groups the government has hosted back-to-back is the Nigerian Guild of Editors (NGE), which has facilitated many media-organised awards to the governor since 2016.
In addition, the governor embarked on religious implementation of policies to guarantee upgrade of infrastructure to boost the Judiciary's efficiency and effectiveness. Thus, he completed work on the Magistrate Court complex commenced but abandoned by the previous administration. He also relocated the NBA House from the court complex to opposite Port Harcourt City Council Secretariat, and gave lawyers a befitting edifice there. Wike rebuilt Federal Government-owned Federal High Court complex to give judges and litigants 21st Century architecture and work environment. He further built an imposing structure for Federal Government-owned National Industrial Court on Bank Road, remodelled and rehabilitated Federal Government-owned Court of Appeal on Moscow Road. The governor is now putting finishing touches to a cluster of modern quarters for judges in the state.
Since the primary purpose of government is the protection of the lives and property of citizens, Wike, in appreciation of that fact, has for the last four years invested heavily in efforts to fortify the security architecture of the state and support security agencies, including military and para-military institutions to perform their assigned, legitimate roles, seamlessly. In this light, the governor has procured no fewer than 150 patrol vans, communication gadgets, protective vests, among others, for the federal security agencies to guarantee law and order, peace and security in the state.
In addition, he set up the Rivers State Neighbourhood Safety Corps Agency in 2018 to complement the efforts of the police, and prepare the state for the implementation of impending policy on state police while boosting community policing. But the governor's desire to address the security lapses in some parts of the state through the agency has met with stiff resistance from the police and military high commands, even though other states, such as Lagos, Borno, Plateau, Anambra, Nasarawa, among others, have theirs up and running without any qualms.
On tourism, Wike built the Pleasure Park to provide relief to Rivers people and residents, who have for years yearned for tourist attractions and recreational centres to rekindle bonds of friendship, love, and build confidence and promote peace amongst the people, while easing stress arising from hostile policies that unleash economic hardship, and emotional traumas driven by poor environmental and unwanted physical attacks. His road projects have also factored the need to accommodate environmentally-friendly aesthetics and beautifications for tourists and residents.
In four years, Wike invested in a number of projects in other sectors. He built more than 50 housing units for civil servants in the first phase. He also built many other projects, such as jetties to boost marine transport. He procured buses to increase the state's fleet in road transport. He rebuilt the Produce House on Moscow Road, and is working hard to complete construction of new secretariat for Nigeria Labour Congress (NLC). He rebuilt Rumuokoro Market and Park, and is intensifying efforts to complete construction of Mile 1 Market (Phase 2) in Diobu and Fruit Garden Market in D/Line, all in Port Harcourt. The governor completed the reconstruction, remodelling and equipped to world standard the Rex Lawson Cultural Centre, awarded by the previous government but also abandoned midway.
Wike also invested in empowerment of traders, small businesses and young entrepreneurs, as well as civil servants. For instance, he released the sum of N2billion as grant to over 20,000 small business owners to invest and grow their businesses in 2016. This year, he released N200million monthly revolving interest-free loan for youths to start their small businesses. He also gave N500million grants to empower 10,000 women across the state to invest in their small businesses. And just recently, he released N100million revolving interest-free loan for civil servants to take care of their immediate needs. These efforts are meant to bridge social gaps that undermine peace and trigger violence in families and communities.
Nelson Chukwudi
How Rivers People Assess Gov Wike's First Term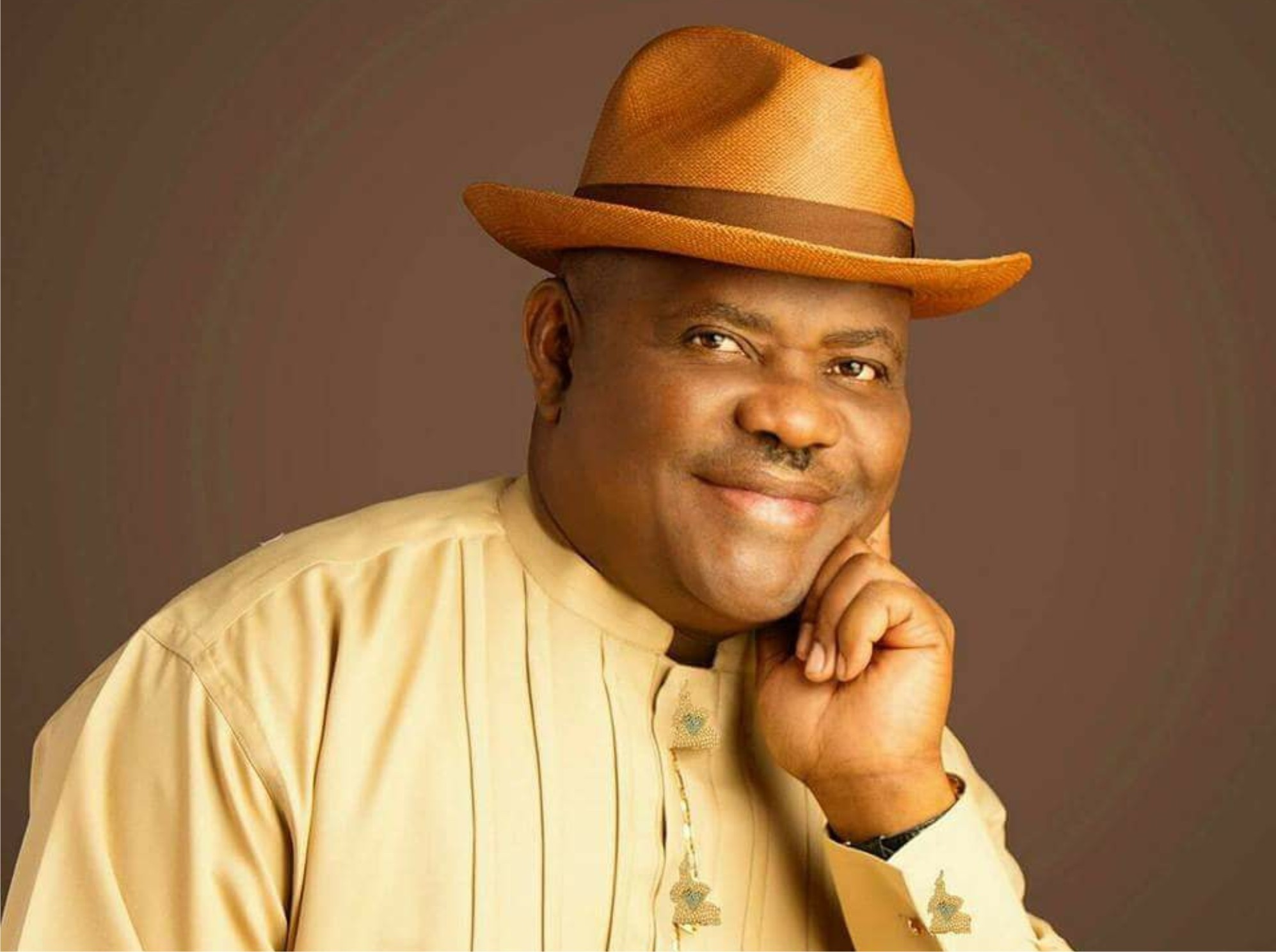 The Rivers State Governor, Chief Nyesom Wike will be inaugurated for a second term in office today, May 29, 2019, a date now referred to as Nigeria's day of transition. The Federal Government has set aside June 12 every year as the country's new Democracy Day.
As the Governor takes a fresh oath of office for another four year tenure, our correspondent, Dennis Naku who sourced the views of residents on how they assessed the governor's first term and what they will like to see the governor do in the next four years and other issues, reports that all the respondents are unanimous that the state number one citizen deserves applause.
Excerpts.
Elder Benneth Bekwela Amadi, opinion leader, Elekahia Community
The Governor did well in this first term because of the numerous projects and his style of leadership and I think he deserves commendation. We are only praying that he should do more in this second tenure.
Infrastructure
Yes, I will say he did very well in infrastructure. But there is need for him to do more because a lot of things still need to be done. For example, he should not only focus on the city. He should extend the development to the rural area because that is where majority of our people live.
Human capital development
I score him 50 per cent in this area because many of the youths are still jobless. The lack of jobs is what is making many of them to go into crime. Somehow, I think if the youths are empowered or engaged meaningfully, they will not have time for all these crimes, violence and some of the security challenges like killings, kidnapping and other vices will not be there. This is my personal opinion.
Socio-economic development
Well, one thing I know is that Governor Wike is a man of integrity and principle. Whatever he says he will do, he does it. That shows he has the people at heart and I believe he will do more in this area this second tenure. But by and large, he did well in infrastructure. If the roads are good and there is electricity, these are things that create jobs and make life easy. They usher in development and people will have many things to do and survive with their families. Though there is still a lot to be done, he should prove to people that this second term will be better than the first. In all, I commend him for what he has been doing.
Advice to the governor on security and agriculture
If the Governor says he will tackle security that means he is not happy with the challenges the state is facing in that area. You see security, the safety of lives and property is the most important thing. No meaningful development can take place in such a situation and not much can be achieved without security. I know he has been supporting security agencies in the state.  On their part, if the various security agencies like the Police, Army and others cooperate with him, he will be able to fight all these crime to a standstill as the chief security officer of the state and people can sleep with their two eyes closed.
Charity Wokoma, graduate/business woman
Infrastructure
Well, I can say he tried his best in the area of infrastructure. He constructed a lot of roads and rehabilitated some. I also know that he has renovated a number of public schools and hospitals. But when it comes to roads in particular, I give him (the Govern or) a thumbs up.
In all the roads that he did, the one that is dear to my heart as a business person is the Trans-Amadi Road. You know there are more than 50 companies in that area, so for him to give that road a priority, I am really happy because it is close to my business area and also close to where I stay. I know what it takes to do business on a bad road and stuffs like that. So, I am happy.
Human capital development
I think the Governor has also done well in this area. He tried because I have a younger brother who told me that he once got a grant from the state government led by Governor Nyesom Wike.
So for a business person, I know for you to get a grant that you are not paying back, no matter how little it is, it will go a long way. And there is something I heard about civil servants getting interest free loans from the government. I think it is commendable. With that, most of them can use the money to do something concrete. So, he (the Governor) did well. Has he done enough? Definitely not! Can he do better? Sure, he can and I believe he will.
Socio-economic aspect
Like I said, he still needs to do more to stimulate the economy so that people can be happy. I am looking at the specifics of human capital development, I am not one of those people that subscribe to dashing money to people, just create an enabling environment for business to thrive. For instance, the woman working in the salon, the young boy in the barbing salon, the tailor and so many of us that are self-employed or trying to start our own businesses; all we need is light (electricity) to be a little more comfortable in our line of business.
Expectations
The major thing I want to see this government do is social economic development which boils down to human capital development which you (The Tide) also mentioned earlier. As a person, I do not believe in free money, dashing people money for no reason. Just endeavor to create an enabling environment for businesses to thrive and you will see that this social vices we are talking about will drastically reduce because nobody will want to be used for anything negative if he/she is busy, employed or positively engaged. I for instance, nobody will call me out for anything when I know that it might affect my business or make me close shop. I will not involve myself in anything like that. As a youth myself, I know that if these youths that are into crime are engaged, though it is not an excuse for them to misbehave. But if the right environment is in place for businesses, you know Small and Medium Scale Enterprises (SMEs) and encourage young entrepreneurs like us to do businesses successfully, these social vices would not be there.
Youth empowerment
How do you empower a youth? Is it by giving him amnesty? Is it by just training him in one aspect of business or one skills acquisition and leave him like that? That is part of the reason some of them have gone back to the creeks because those were not the major things. The real issues were not addressed. If the right thing is done and the right environment is created, many of these young people that got the amnesty training for instance, if given some grants may go into businesses.
Then, where are those youths that are going to be tools in the hands of the politicians? So, I believe the Governor is doing well and like Oliver Twist, we want him to do more. So providing an enabling environment is very important.
Advice to governor on security and agriculture
If I may talk about Agriculture, do you know that almost 90 per cent of the food consumed here come from neighbouring states and sometimes outside the country? You will be marvelled that the things like fish and crayfish are now brought from Cotonou and Cameroon even pepper and fresh tomatoes. So, if the government puts her money more in Agriculture and create that enabling environment to thrive, the state will be okay.
Even if she (the state) cannot produce 50 per cent of what she consumes, she can at least produce 40 per cent and if we are able to do that, you can imagine how many persons that will be employed. I tell people that these social vices are traceable to unemployment. For instance, I am from Buguma in Asari-Toru LGA. Growing up, I know there is a place we go to buy fish (fish pond), Rivers State has a fish pond, these days, fishermen cannot kill fish anymore because of oil pollution and the illicit act of bunkering.
The whole place is so messed up that it is very difficult to go fishing. If the government can look into areas like fish farming, like what I know while growing up in Asari-Toru, the Buguma fish farm, if he can do something like that if not in the 23 LGAs, at least, 15 or 20 and the State can produce half of what she can eat and even sell to the neighbouring states, you can imagine how many youths will be employed.
So yes, agriculture is key to growing the economy as well. We can start somewhere. Let us give importance to agriculture because almost all the human needs are in agriculture. So if the state can invest more in agriculture, it will be fine.
Security
Like the Bible says, love your neighbour as you love yourself. When you love your neighbour, you will neither hurt nor kill your neighbour. If the state government can invest more in youth development, there will be less of these vices in the state. Some of these youths have been a willing tool in the hands of politicians because they are idle. You can imagine someone wasting a life (killing a person) that he cannot create for just receiving N5000 or N10, 000. It is sad. As a business person, I know what we face when there is no light and you are running a generator set throughout the day. If I can save that money and employ more persons, my business will increase. It is the same scenario for many others that are into business.
So, these young entrepreneurs should be given some attention like I heard the governor did in giving some grants to encourage them. So we know that government cannot employ everybody so more youths should be encouraged to go into business and farming.
Last words: Look at the politicians, where their kids are and advise yourself.
Josephine Aka-Ara Amadi, Nurse
Infrastructure
For me, the governor tried in building roads, schools and markets. I am happy that he won the election for him to do more. You know the man (Governor Wike) is talk and do.
I am very happy that he built New Mile One Market, new fruit and vegetable market, so people are happy with him. When that fruit market is completed, the traders there will have a more comfortable place to do their business. They will no longer stay on the road. The Mile One Market is almost completed and it is a very big and fine structure and more traders and business people will be accommodated.
The markets will help people for them to do their businesses and help themselves and their families.
But let him continue to do more because some governors when they enter for a second term, they will stop working. So let him continue the good things he has been doing and do more roads and God will bless him.
Security
Yes, it is very important because all these killings and violence are not good at all. People are afraid of going out at night these days. So, let him try and stop the violence and cult activities so that the state can return to what it used to be.
Socio-economic development
He is doing well because I know he is not owing workers' salaries at all. But let him continue to look into their welfare and promotion so that people can be happy.
He should also try and create employment because many of our youths are jobless and that is why some of them are going into crime when they are idle. He should empower the people.
Dennis Naku