FEC Approves National Trade Negotiation Office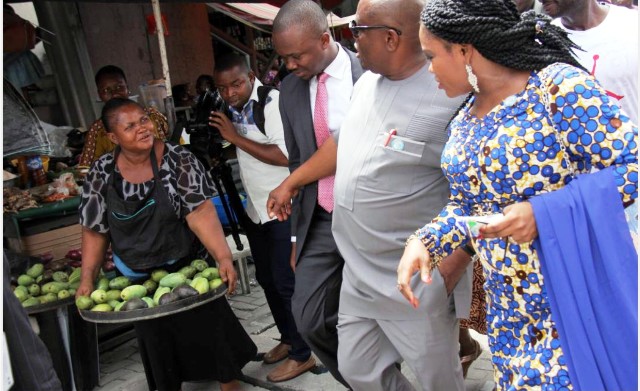 The Federal Executive Council (FEC) presided over by Acting President Yemi Osinbajo, has approved the establishment of a national office for trade negotiations.
The Minister of Industry, Trade and Investments, Dr Okechukwu Enelamah, said this while briefing State House correspondents at the end of the FEC meeting, Wednesday.
He said that the office would coordinate trade negotiations by Ministries, Departments and Agencies (MDAs) which were not properly done in the past.
"What we found was that this was happening in various ministries, departments and agencies with insufficient coordination and therefore, frequently, it had unintended consequences and costs for us.
"The cabinet decided that it is wise to establish a coordinating central office for trade negotiations, the Nigerian office for Trade Negotiations.
"It will be headed by a Chief Trade Negotiator of Ambassador rank that would then work with both the Economic Management Team and the cabinet.''
The minister said that the office would assist in the coordination of the various trade discussions and negotiations.
He added that it would also be a proactive strategy for engaging discussions at the continental level of free trade area agreements and negotiations as well as guide in other trade agreements with strategic partners across the globe.
Enelamah said that the administration wanted to have trade remedies against dumping of substandard goods as well as other issues in line with global practices.
Also the Minister of Health, Prof. Isaac Adewole said that FEC approved a memorandum for the introduction of a new "Yellow Card'' with advanced security features.
He said that the former card was prone to abuse through issuance by unauthourised persons to people not actually vaccinated.
"With this new card you cannot fake the yellow card; using a card reader; we can also document your vaccination status to know whether or not you have been genuinely vaccinated.
"As soon as we start the roll out, we will tell the Nigerian community the date of commencement; what to do with the one they have and when it will be phased out,'' Adewole added.
Also the Transportation Minister, Mr Chibuike Amaechi, said the council approved two memoranda for the ministry.
"The Ministry of Transportation had two memos approved.
"One is that we commence negotiations after we have submitted the Outline Business Case (OBC) that was submitted by General Electric (GE).
"The transaction advisers would now commence negotiation with GE to conclude the concessioning of the narrow gauge which starts from Lagos to Kano, Funtua and Kauran Namoda as well as other areas.
"And then from Port Harcourt to Maiduguri, which includes Aba, Umuahia, Enugu, Makurdi, Jos, Bauchi, Gombe, up to Maiduguri.
"The next memo that was also approved has to do with the consultants that would supervise the construction of the Lagos–Ibadan railway.
"And when we award the Kano–Kaduna railway, the same consultants have also been approved.''
Meanwhile, Information Minister Lai Mohammed, has described the reference to the portfolio of Osinbajo as coordinating President as a distraction.
"I think it is a needless controversy, just a distraction. The operative sentence is `in compliance with section 145 (1)'; any other word used is not relevant,'' he said.
Foreign Exchange Inflow Falls To $4.97bn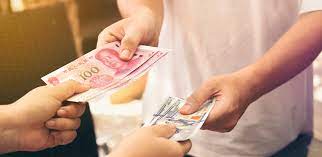 Foreign exchange inflow into the economy fell by 59.8 per cent in April according to figures obtained from the Central Bank of Nigeria (CBN) monthly report on 'Foreign exchange flows through the economy'.
Part of the report read, 'Aggregate foreign exchange inflow into the economy declined sharply, reflecting tepid global economic recovery, which undermined foreign trade and capital flows across countries, despite the COVID-19 vaccination drive.
"Foreign exchange inflow through the economy dropped by 59.8 per cent to $4.97bn in April 2021.
"The decrease was attributed, largely, to a sharp decline in autonomous inflow, particularly invisible purchases and official non-oil receipts, which declined by 63.1 per cent and 75.2 per cent, to $2.95bn and $0.81bn, respectively, in April 2021."
According to the report, a breakdown of activities showed that foreign exchange inflow through the CBN was $1.66bn in April 2021, a decrease of 55.8 per cent below the $3.76bn in March 2021.
It added that inflow through autonomous sources, at $3.31bn in April 2021, was 61.6 per cent below the level in March 2021.
The CBN also said that aggregate foreign exchange outflow through the economy fell by 13.7 per cent in April 2021.
Aggregate foreign exchange outflow through the economy fell by 13.7 per cent to $2.74bn, below the $3.18bn in the preceding month.
Outflow through the CBN declined by 10.4 per cent to $2.58bn, compared with the $2.88bn in the preceding month, due largely to the bank's policy on foreign exchange market.
It added that outflow through autonomous sources, at $0.16bn, decreased by 46.0 per cent in April 2021, compared with March 2021.
Overall, it said, the country recorded a lower net inflow of $2.23bn in April 2021, compared with a net inflow of $9.19bn in the preceding month.
NNPC Denies Funding 2019 Elections With Oil Traders' Bribes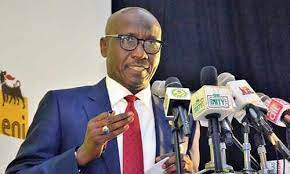 The Nigerian National Petroleum Corporation (NNPC) has  reacted to an allegation that fees that trading firms paid agents to win oil contracts from the corporation might have raised funds for the country's past two elections.
Nigeria's past two general elections held in 2015 and 2019.
The contest for the presidential seat was mainly between ex-President Goodluck Jonathan and President Muhammadu Buhari in 2015, while it was between Buhari and former Vice-President Atiku Abubakar in 2019.
Buhari was declared winner in the two elections.
Citing lawsuits in London and New York, Bloomberg had reported last Friday that an ex-BP Plc oil trader alleged that cargo allocations by the NNPC could have contributed to preparations for general elections in 2019.
The report said a former Glencore Plc employee in July admitted paying a middleman $300,000 to secure a crude shipment from the NNPC, understanding the money would be spent on the nationwide election that took place four years earlier.
The NNPC, through its Direct Sale of Crude Oil and Direct Purchase of Petroleum Product scheme, awards contracts that allow companies, including international trading houses and indigenous firms, to lift crude oil in return for the delivery and supply of petroleum products. The contracts are usually for one year. 
The Group General Manager, Group Public Affairs Division, NNPC, Mr Garba-Deen Muhammad, has, however, refuted the allegation.
"[It's] not true, and I think that is obvious if you read the story with an open mind," he said via a text message to a national daily. 
Jonathan Zarembok, who left BP's West Africa desk last year, was quoted as saying in the suit that he suspected that fees paid by the United Kingdom energy giant to obtain NNPC contracts would go toward the 2019 elections.
He filed an employment claim against BP, alleging that he was fired for raising concerns about the large sums being transferred to intermediaries to win business in Nigeria.
Zarembok was quoted as saying in a witness statement made public this month that emails sent in 2017 by a BP executive in Nigeria were a "clear red flag" and implied "there would be pressure to pay bribes".
According to Bloomberg, the emails discussed how preparations for elections would get underway in 2018.
"We understand what that means," the executive wrote.
He said the company then wired $900,000 in fees to a local agent after securing two oil cargoes from NNPC.
"BP is defending in full and denies all allegations made by the claimant," Bloomberg quoted the company as saying in a statement.
It said BP declined further comment while Zarembok's case at a London employment tribunal continues.
The report noted that similar details emerged two months ago, when Anthony Stimler, who left Glencore in 2019, pleaded guilty to corruption and money-laundering charges.
It said Stimler was notified in September 2014 that "Foreign Official 1" was asking all NNPC clients to pay an advance on each cargo "in connection with a then-upcoming political election," according to US court filings.
He then had Glencore wire $300,000 to an intermediary company, which prosecutors said was used "to pay bribes to Nigerian officials."
US prosecutors outlined how Stimler and others paid bribes worth millions of dollars in several countries, including to NNPC officials, between 2007 and 2018, according to the report.
VAT War: PNG Backs Southern Govs -Says It's Part Of Restructuring
The Convener of Pro-Nigeria, Mr. Lai Omotola, has broken silence on the Value Added Tax (VAT) war currently going on between the Federal Inland Revenue Service (FIRS) and five southern states. 
The five southern states include Rivers, Lagos, Ogun, Ekiti, and Akwa-Ibom states.
From the time a Federal High Court in Portharcourt gave a ruling that state governments, and not the FIRS, have the constitutional power to collect VAT, the Rivers State and Lagos State had quickly passed bills authorising the states to collect VAT.
Reacting to the development, Omotola, in a statement, said that PNG was in full support of states collecting VAT.
"We in PNG support the development and the subsequent stand by Lagos State and Rivers State in creating a law to enable their states to collect VAT. Others who have joined in the bid are states like Ogun, Ekiti and Akwa-Ibom states.
"This is a welcome development because we feel that it is lawful and it is in sync with the intention of our founding fathers that every state should be collecting VAT.
 "It will also show fiscal restructuring towards economic development and at the end, Nigeria as a country will be better for it", PNG posited.
The group also condemned the reception given by President Muhammadu Buhari to the former Minister of Aviation, Femi Fani-Kayode at the Presidential Villa following the defection of the latter to the ruling All Progressives Congress (APC), recently.
According to Omotola, the President should show reason why Nigeria should still believe in his fight against corruption and believe him as the upholder of basic morals on the account of his red carpet reception to Femi-FaniKayode at the Presidential Villa. 
"Our concern is that this same man is currently having a battle with the Nigerian state via the Economic and Financial Crimes Commission (EFCC) on corruption charges.
"Although the law states that one is innocent until proven guilty, it is morally unjust for a President to receive with a red carpet and stand beside a person against whom the EFCC has established a case, stating unequivocally that he had defrauded Nigeria; and the same matter is still in court; therefore, to now see him being honoured by the President has thrown hope for this country into the wind", the statement added.