NDLEA Nabs Two Grandmothers With Narcotics
Operatives of the National Drug Law Enforcement Agency (NDLEA) blocked attempts by two grandmothers, Mercy Ebunoluwa Adebayo and Grace Amodu, to unlawfully export narcotic drugs to New York, United States and Medina, Saudi Arabia.
The suspects allegedly ingested 108 wraps of substances that tested positive for heroin and cocaine during outward screening of passengers at the Murtala Mohammed International Airport (MMIA) Lagos.
The 60-year-old Mercy had ingested 83 wraps of heroin, weighing 1.105kg on her way to the United States.
However, Grace, 59, also ingested 25 wraps of cocaine, weighing 275 grammes on her way to Saudi Arabia.
NDLEA preliminary investigation revealed that it was the first time a grandmother of 60 years will ingest a whopping 83 wraps of narcotics.
The second suspect was going to Saudi Arabia where drug trafficking attracts capital punishment.
Her timely arrest saved her from the ordeals of painful and ignoble death in a foreign country.
The NDLEA Commander at the Murtala Mohammed International Airport,  Lagos, Ahmadu Garba, said: "Mercy Ebunoluwa Adebayo was arrested while boarding a Virgin Atlantic flight to New York while Grace Amodu was caught trying to board an Ethiopian airline flight on her way to Medina, Saudi Arabia. The cases are under investigation".
Mercy, who sells provision at Ikorodu, Lagos said drug trafficking was an afterthought.
"I am a divorcee selling provision for survival. Things became rough and tough for me when I lost my capital due to family problems.
"It has been my dream to travel to the United States in search of greener pastures.
"My involvement in drug trafficking was an afterthought. My intention when I got my visa last year was to go and work to take care of my needs without being a burden to anyone. Everything changed suddenly when I met an old friend at a party.
"They took care of my travel expenses, and gave me $3,000 with a promise to assist me secure a job in the United States.
"It was few hours to my journey that they brought the drugs for me to swallow.
"They said that it was my contribution for the kindness and money spent on my trip but it turned out to be my biggest mistake," the indigene of Kogi State said.
UBEC, RSUBEB Begin Digital School Construction In Rivers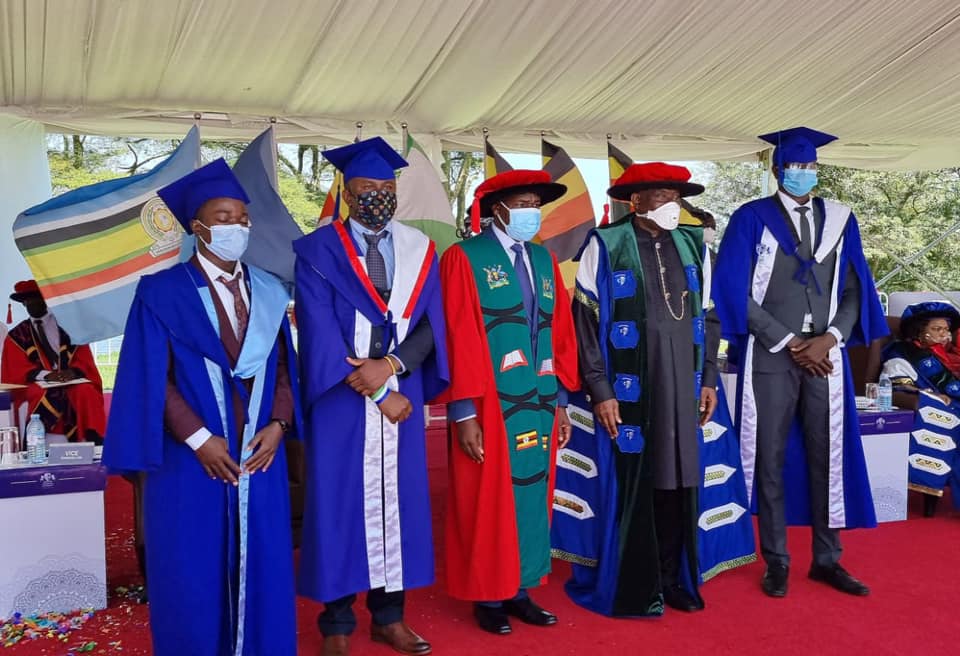 As part of government's efforts to realize its dream of making the nation's educational system a global digital community, the Federal Government, through the Universal Basic Education Commission (UBEC) and the Rivers State Universal Basic Education Board (RSUBEB), have commenced the construction of a modern digital Smart Basic School in the state, with 14-month completion schedule.
The school, which is a pilot modern basic education facility, is designed by UBEC in collaboration with RSUBEB to entrench digitization of ICT-driven basic education system across the 36 states and FCT, Abuja.
Speaking with journalists at a brief handover ceremony of the proposed smart school site to UBEC by RSUBEB at the Community Primary School, Uzuoba in Obio/Akpor Local Government Area of the state, over the weekend, the National Consultant, UBEC Smart School Project, Prof Masud Abdulkarim, said the school was designed to incorporate digital technology into the basic education system in the country, which he said, has been in practice in advanced countries for years.
Abdulkarim stated that the desire of the Federal Government was to ensure that Nigerian children were not left out in the digital space, saying that the school would have great impact on the youth and give them equal opportunity to compete globally in the technology world.
He described the school as the first of its kind in the history of the country, adding that the school would have four categories that would take care of the nursery, handicapped, primary as well as junior secondary students with a maximum of 35 persons per class of two streams.
Abdulkarim noted that with the strategy, no fewer than 700 children would be enrolled into the school.
According to him, the school would afford the children the opportunity to become robotic engineers, artificial intelligence (AI) engineers and ICT engineers, and added that as future leaders, they need to be equipped and encouraged.
The UBEC consultant commended the state government for the provision of the school for the construction of the smart school, and described the site as the most suitable across the 23 states so far visited.
"Let me thank the RSUBEB for the site, in fact, it is the best and most suitable site among the 23 states we have so far visited. Because it has an existing school structure with a fence to protect our equipment and infrastructure. Moreso, the project will impact on the schools around because they will benefit from our Wi-Fi", he stated.
Abdulkarim called on the host community to jealously guard the project as a growing child, till its maturity to adult stage, saying that they were important stakeholders in the project.
Also speaking on behalf of the Chairman of Rivers State Universal Basic Education Board (RSUBEB), Ven Fyneface Akah, a commissioner in the board, Chief Faith Amaso, called for synergy between the contractors and host community in other to remove every impediment that may affect the delivery of the project on schedule.
Akah opined that the project, when completed, would improve basic education in the state, and expressed happiness over the commencement of the project in the state.
Rivers United Beat Young Africans Of Tanzania 1-0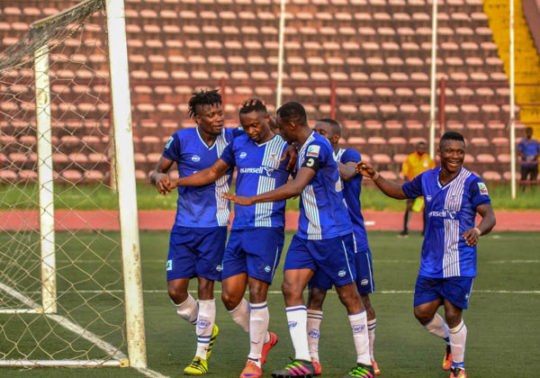 Rivers United Football Club of Port Harcourt, yesterday, at the Adokiye Amasiemaka Football Stadium, trounced the Young Africans Football Club of Tanzania 1-0 in a return leg match of the ongoing Confederation of African Football Club Champions League competition.
The stadium, which was filled to capacity, witnessed a trilling encounter, which saw the crowd craving for more.
It would be recalled that Rivers United had defeated the Young Africans of Tanzania 1-0 in the first leg of the championship at the Benjamin Mkapa Stadium, Dar-es-Salaam, Tanzania, last Sunday.
Reacting to the feat, the Chairman of Degema Local Government Area, Hon. Michael John Williams, expressed joy over the victory of the Rivers United FC of Port Harcourt against the Young Africans of Tanzania in the ongoing Confederation of African Football (CAF) Champions League.
The match, which ended 1-0 in favour of the Rivers United FC, took place at the Adokiye Amiesimaka International Stadium in Rivers State, yesterday.
Top government officials in the state, including Rivers Deputy Governor, Dr. Ipalibo Harry Banigo; LG council chairmen and commissioners, amongst other sports enthusiasts, graced the event.
Speaking on the outcome of the match, Williams stated that the Rivers United players exhibited the Rivers team spirit, which culminated in their victory.
The political heavyweight in Degema LGA, noted that nothing would be impossible for Rivers people to achieve when they work together in unison and firm determination.
He added that the massive support and huge investment in the sports sector by the Governor Nyesom Wike administration, also motivated the Rivers team, who worked hard to secure a back-to-back victory.
By: Nelson Chukwudi
NJC Okays Six Chief Judges, 30 Others For Appointment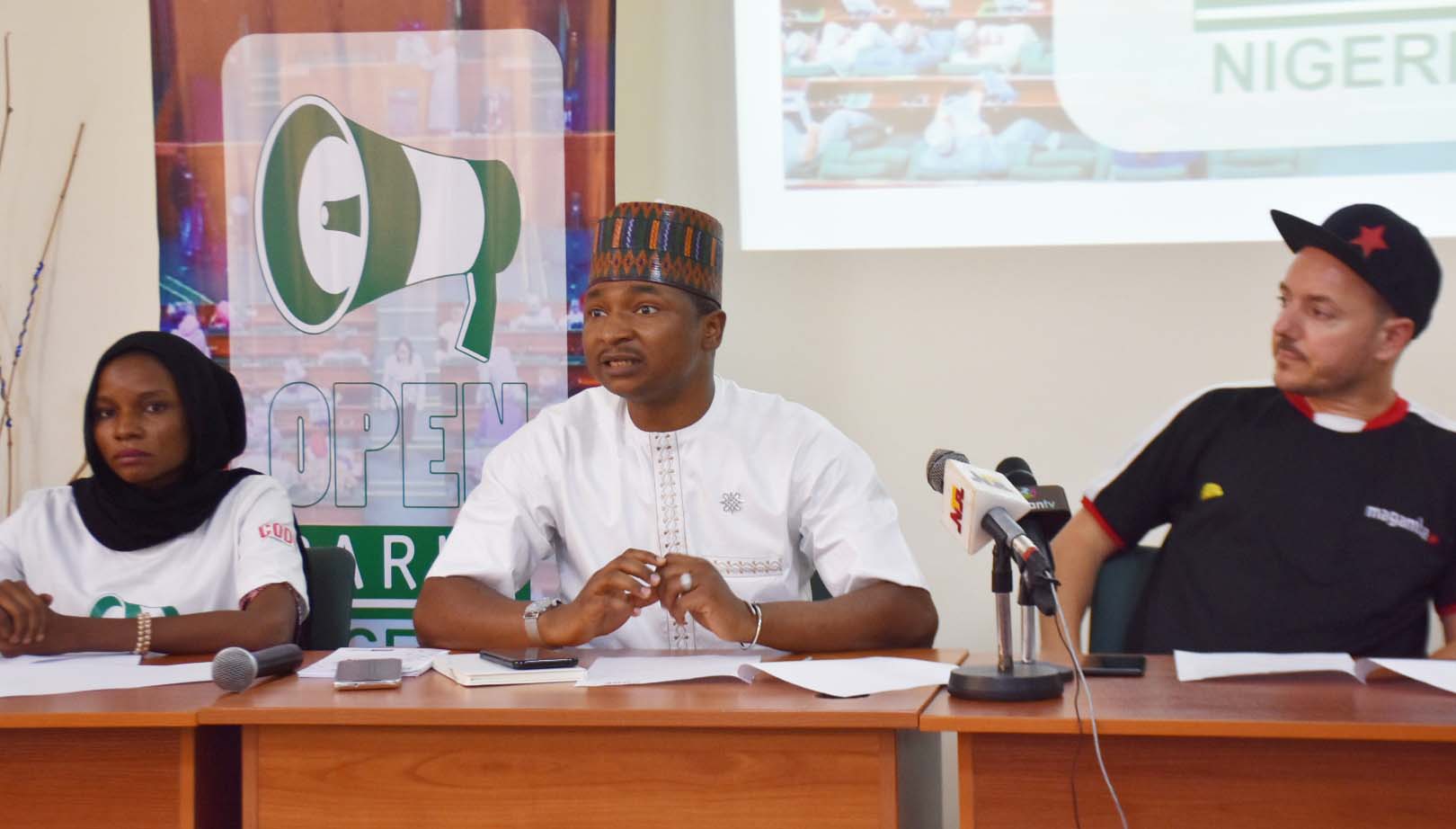 The National Judicial Council (NJC), has recommended the appointment of chief judges and 30 others as judicial officers to beef up judicial functions in some states and the Federal Capital Territory (FCT).
At its 95th meeting held on September 15 and 16, 2021, the council considered the list of candidates presented by its Interview Committee, and recommended the 36 successful candidates to their respective state governors for appointment as heads of courts and other judicial officers in Nigeria.
They are Hon. Justice Richard O. Olorunfemi as chief judge, Kogi State, Hon. Justice Joe Itsebaga Acha for Edo, Hon. Justice Akintoroye Williams Akin for Ondo, Hon. Justice Husseini Baba Yusuf for FCT, Hon. Justice Ekaette Francesca Fabian-Obot for Akwa Ibom, and Hon. Justice J. O. Adeyeye for Ekiti State.
Others are Hon. Kadi Baba Gana Mahdi as Grand Kadi, Yobe; Umaru Ahmad Liman as Grand Kadi, Bauchi; Hon. Justice Osagede Osado Emmanuel as President, Customary Court of Appeal, Nasarawa; Hon. Justice Mashud Akintunde Akinfemi Abass as President, Customary Court of Appeal, Oyo State; and Siyaka Momoh Jimoh Usman as President, Customary Court of Appeal, Kogi State.
Three judges are recommended for High Court of Gombe, and they are Zainab Abdulkadir Rasheed, Abdussalam Muhammad, and Daurabo Suleiman Sikka.
Akwa Ibom has Effiong Asukwo Effiong; Bauchi has Nana Fatima Jibril; while Kaduna High Court has Abdulkarim Mahmud.
The three candidates recommended for Katsina State are Kabir Shuaibu, Ibrahim Ishaku Mashi, and Ibrahim Abubakar Mande, while Prof Alero Akeredolu was recommended for Ondo State.
Four successful candidates for Oyo State are Olusola Adebisi Adetujoye, Folabimpe Beatrice Segun Olakojo, Prof Taiwo Elijah Adewale, and Kareem Adeyimika Adedokun.
Kogi State has three candidates, and they are Abubakar Sule Ibrahim, Abdullah Sulyman, as well as Aminu Ali Eri.
Two Kadis for Sharia Court of Appeal are Adamu Kuna Jibril and Ahmed Baba Bala, while the four for Bauchi are Musa Sani Abubakar, Mahdi Manga, Khamis Al-Hamidallah Muhammad and Sani Musa with Ondo State having one in the person of Orimisan James Okorisa and Oyo Customary Court of Appeal having Ajadi Olubukola Omolayo.
A statement by the NJC Director of Information, Mr Soji Oye, and released in Abuja, yesterday, said that all the recommended candidates are expected to be sworn-in after approval by President Muhammadu Buhari, and their respective state governors, and confirmation by the respective state Houses of Assembly.