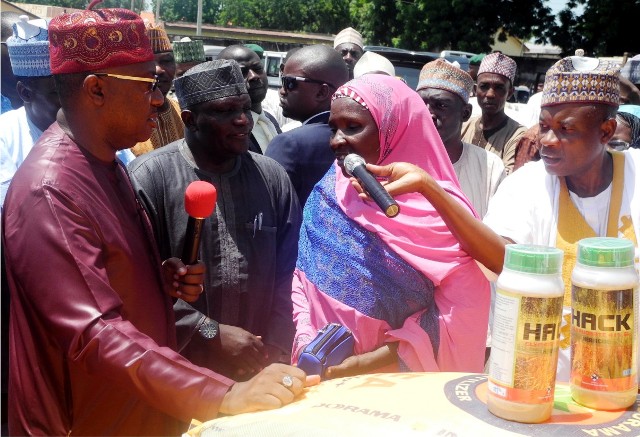 The Federal Government has announced a new policy for tomato, aimed at reducing N52 billion spent on the annual importation of 150,000 metric tones of tomatoes concentrate through meighbouring countries into Nigeria.
According to a press statement obtained from Agro Nigeria recently, the Minister of Industry, Trade and Investment, Okechukwu Enelama, announced the new policy at a media parley in Abuja, recently.
The minister informed that the policy was aimed at promoting local production of fresh tomato fruits required for consumption and processing.
He added that the move was also aimed at increasing local production of tomato concentrate and reduces post-harvest losses.
Enelama said the policy was expected to create at least 60,000 additional jobs in fresh fruits production and processing.
According to the minister, the policy only restricts the importation of tomato concentrates to the seaports to address the abuse of the ECOWAS Trade Liberalisation Scheme (ETLS).
He added that it was also aimed at stopping the importation of tomatoes preserved otherwise by vinegar or acetic acid that increases the tariff on tomato concentrate to 50 per cent with an additional levy of $1,500 per metric tone.
Nigeria imports an average of 150,000 metric tones of tomato concentrate per annum valued at $170 million mostly due to inadequacy in capacity to produce tomato concentrate.
Current demand for fresh tomato fruits is estimated at about 2.45 million metric tones per annum, while the country produces only about 1.8 million metric tones per annum.
The minister disclosed that the policy was approved by the Federal Executive Council (FEC) and the implementation of certain extra ordinary price-based measures to safeguard the balance of payments, under the condition of recession.
Implementation of the new policy is expected to commence from May, 7, 2017.