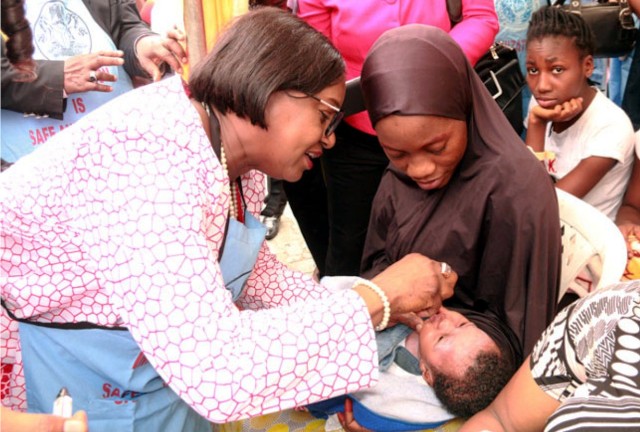 About 68 million people across the globe have been said to be  infected with glaucoma disease with about 95 per cent of the population not being aware of their glaucoma status.
To reduce this percentage and further check the rate of the disease, persons up to 40 years and above have been advised to engage in regular glaucoma screening exercise to maintain their good eye sight.
Consultant Ophthalmic Surgeon, University of Port Harcourt Teaching Hospital (UPTH), Dr Godswill  I. Nathaniel  told The Tide in an exclusive interview in his office, in Port Harcourt, that about five per cent of  every individual of 40 years and above have the disease regretting however, their ignorance which he attributed to lack of regular check-up.
Nathaniel who explained that glaucoma was a group of diseases that affects the optic nerve of the eye leading to vision loss and or blindness revealed that Glaucoma is the second leading cause of blindness and the number one cause of irreversible blindness worldwide.
In his words, "in Nigeria, about five per cent of every 40 years and above individual has glaucoma and about 90-95 per cent of them do not even know that they have it. This is very dangerous because when it is not detected early enough, blindness sets in. Particularly for the Open Angle Glaucoma which is the common type in Nigeria, we are very worried about it because the patient may not know until it is already advanced".
"Glaucoma has no cure but it can be treated therefore, early detection and prevention is needed in order for one's vision to be preserved".
Nathaniel further revealed that the Ophthalmology Society of Nigeria (OSN), University of Port Harcourt Teaching Hospital (UPTH) chapter in partnership with Rivers/Bayelsa Chapter of the OSN and other stakeholders offered free screen for over 1,500 persons at the concluded World Glaucoma Week and stressed the need for a continuous screening to keep the eye intact.
"Though we targeted about 3,000 persons, over 1,500 persons were screened and the result is encouraging. We urged them not to let the  screening end at this free one but they should on their own visit hospital for regular screening in order for them to preserve their sight because that organ of the body is very essential and all that it will take for it to be preserved should not be neglected, beginning with the regular screening", the consultant said.
Lady Godknows Ogbulu