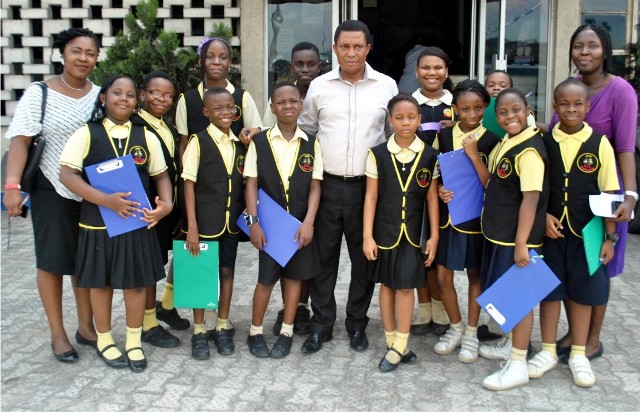 Linguists opine that if people speak their indigenous languages, the languages will remain vibrant and functional.
According to them, failure to popularise indigenous languages by teaching and speaking it in schools and homes will affect child's socio-linguistic development that can later affect the existence of such languages.
They also note that English language is dominant in scientific communication with more than 70 per cent academic publications in the language and it is a working language in most many parts of the world.
Therefore, with the dominant status of English language as the most prevalent language, they argue that indigenous languages face a serious threat of extinction.
Since English language is used for everyday communication, especially in most official engagements, acquiring proficiency in the language somewhat becomes an elitist feat at the expense of indigenous languages.
In this light, the younger generations, aided by the desire of their parents to let them be proficient in English language, do not even care about speaking indigenous languages.
Analysts, however, say there are various factors that have made indigenous languages unpopular in Nigeria, warning that so many of such languages are dead or close to extinction.
An Islamic scholar in Maiduguri, Malam Abba Goni,said environmental factors and the dominance of some of the three major Nigerian languages, had also contributed to the non-speaking the languages of the minority ethnic groups.
"Only three of 17 children in my class can communicate fluently in Kanuri language, Hausa language has taken over most Kanuri homes here in Maiduguri; some parents are to blame for this development.
"In the past, Kanuri parents always communicate with their children at home using their language only, but now many communicate using Hausa or even English language,'' Goni said.
Apparently reacting to Goni,  a parent in Maiduguri, Mrs Ali Kullima,said some concerned parents had evolved strategies to address the issue.
"We have decided that no Kanuri parent should allow other languages be spoken in his house, except when necessary,'' Kulima said.
He said that the parents had also agreed to press for the introduction of drama and discussions programmes on Television and Radio stations to further generate interest on the usage of their language.
"We are trying to use the mass media to generate interest in the language; our pressure has yielded result as the Borno State Radio and Television Stations have introduced discussions and comedy programmes in local languages to further attract interest in the languages,'' Kulima said.
Parents in Damaturu, nonetheless, said migration among various ethnic nationalities was partly responsible for the decline in use of indigenous languages in Nigeria.
"In marriages, when parents are from different ethnic groups, the children are lost on which of the languages to speak.
"I am Kanuri and my wife is Babur; the children only speak Hausa language or English language, being the common languages here.
"The children neither speak Kanuri nor Babur and this is the common problem with most parents in Nigeria,'' Kullima said.
Former Nigeria's Ambassador to the Democratic Republic of Congo, Amb. Yerima Isa, said early child education had also contributed to the inability of most Nigerian children to speak their indigenous languages fluently.
"A child who has yet to start speaking his language is exposed to English language upon his enrolment in either a kindergarten or nursery school.
"The first language he will be acquainted with is English because the environment in which he spent most of his time is an English speaking environment.
"I, therefore, discourage parents who take their children to school at ages below three years; if this culture is not discouraged, then our indigenous languages will go into extinction someday,'' he warned.
Also,  a primary school teacher in Wuro Hausa area of Yola metropolis, Mrs Hanatu Gimba, advised parents to develop the habit of speaking their indigenous languages to their children at home.
She noted that most parents hardly spoke their mother tongues to their children, adding that such habit could make children to forget their indigenous languages.
In his view, Mr Timothy Ayu, an English language teacher, said the adoption of English language as the official language of the people was impeding the growth of local languages.
Ayu said that children no longer valued their mother tongues; rendering their indigenous languages inferior.
Mr Obasiti from Etulo, an ethnic group in Bauchi, therefore, advised parents to encourage the speaking of native language, especially when residing outside their localities.
He observed that the adoption of a foreign language as the official mode of communication was the main reason why local languages were not flourishing as expected, regretting that  native languages were no longer taught in schools.
Suggesting solution to the problem, Coordinator National Institute for Cultural Orientation (NICO) Gombe State office, Malam Yahaya Sanda, called on government to introduce teaching of indigenous languages from primary school to junior secondary school level.
He said such policy would go a long way in promoting indigenous languages in the country as one of the medium through which culture would be preserved.
According to him, a survey conducted in Gombe indicates that only 10 per cent of Fulani tribesmen can speak Fulfulde fluently.
Sanda also called on elites to contribute their own part in promoting indigenous languages by writing and publishing books in their native language.
Although,  a lecturer at the Abia State University, Uturu, Dr Kate Ndukauba, approved teaching of indigenous languages in schools, he noted that some indigenous languages were not fully developed.
"For instance, while Yoruba and Hausa languages are spoken internationally, the Igbo language was gradually going into extinction.
"The case is worse because the younger generation consciously or otherwise do not take pride in speaking their native language.
"By the time the old people are no more; the Igbo language would be completely forgotten,'' Ndukauba said.
She said that some young people had the mentality that speaking the Igbo portrayed them as inferior before their peers so they preferred to speak the English language.
Ndukauba said that the phenomenon cut across the young and old, educated and uneducated, but worse with the elite class.
She said that the situation had posed serious challenge to linguists and language development, saying that they should rise to the task of developing the Igbo language and vocabulary.
Ndukauba said that to reverse the trend, governments and groups could also set up scholarships to encourage those who wish to study indigenous languages in tertiary institutions.
But a veteran broadcaster in Enugu, Mazi Nath Obikpo, said proliferation of private schools across the country and their refusal to introduce indigenous languages in their curricula also contributed to unpopularity status of indigenous languages in the country.
He recommended the reintroduction of history subject in schools to enable the youths know their roots; as well as quiz competitions and debates in indigenous languages.
In addition,  a lecturer with the Alvan Ikoku Federal College of Education, Owerri, Dr John Anunobi, alleged that educational policies of the government that promoted foreign languages contributed to the problem.
"For instance, we have teachers for English Language, Literature in English and Phonetics, while we only have one teacher teaching Igbo language,'' he noted.
Similarly, a primary school teacher, Mrs Theresa Okoro, said some privately owned schools had directed pupils and students not to speak indigenous languages in schools.
She said that such policies discouraged the children from using their local languages and called on the appropriate authorities to check the trend.
In the light of this, some stakeholders in the education sector have canvassed for the inclusion of indigenous languages in school syllabus to preserve the languages from extinction.
They also called on scholars to produce books in indigenous languages that could be used in teaching the dialects.
A civil servant in Abuja, Mr John Idakwo, nevertheless, insisted that inclusion of the dominant indigenous languages in an environment in the school syllabus would go a long way in making Nigerians speak indigenous languages.
Olaitan writes for News Agency of Nigeria (NAN).
Olaitan