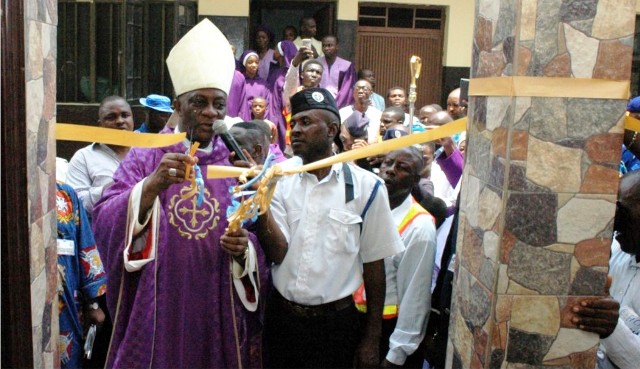 Borno
The United Nations Children Fund (UNICEF), said it has trained 24 health workers in Borno State, on measures to prevent malnutrition among Internally Displaced Persons (IDPs) in the state.
UNICEF Nutrition Specialist, Mr Walton Beckley, said this on Thursday at the closing of a workshop on malnutrition for health workers in Internally Displaced Persons (IDP) camps in Maiduguri.
Beckley explained that the training was to teach mothers and caregivers ways to utilise their meagre resources to provide adequate nutrition for the children.
He said also that the objective was to sensitise health workers in IDPs camps so they in turn could use the information to educate mothers on how to prevent malnutrition in their children or wards.
Ekiti
The United Nations Children Fund (UNICEF) is collaborating with the six states in the South West to improve healthcare delivery in rural areas.
The partnership manifested at the commencement of a three-day workshop on Tuesday at Ilupeju Ekiti for healthcare workers from Ogun, Ondo, Osun, Oyo, Ekiti and Edo states.
Speaking at the occasion, the Chairman of the Social Mobilisation Technical Committee for UNICEF Assisted Programmes in Ekiti State, Mr Sunday Aribatise, explained that the objective of the workshop was to develop Nutrition Briefs for Primary Healthcare workers.
According to him, the collaboration was also aimed at promoting exclusive breastfeeding and appropriate complementary feeding at all levels.
FCT
Abuja Environmental Protection Board (AEPB) arrested 33,327 persons and secured the conviction of 4,406 persons for violating environmental laws between 2012 and 2016.
Head of Information and Outreach Unit of AEPB  Mr Muktar Ibrahim, disclosed this to newsmen in Abuja on Thursday.
The information officer, however, said that the exact figure of persons who were arrested in 2013 could not be made available because of some factors.
Ibrahim said that the board had been educating FCT residents on the dangers of street hawking as well as other environmental violations.
He said that the board had collaborated with the Social Development Secretariat (SDS) of FCT Administration (FCTA) to effect the arrests.
Jigawa
The Comptroller, Nigeria Prisons Service (NPS), Jigawa State  Command, Alhaji Magaji Ahmad, has commended the state government for renovating a satellite prison in Babura Local Government Area of the state.
Ahmad made the commendation on Wednesday when he paid a courtesy visit to the Secretary to the State Government (SSG), Alhaji Adamu Abdulkadir.
A statement issued by Alhaji Isma'il Ibrahim, media aide to the SSG, quoted Ahmad as also lauding Gov. Muhammad Badaru for the construction of a juvenile centre for rehabilitation of minors involved in criminal offences.
The statement said the comptroller had during the visit also acknowledged the allocation of a piece of land for the relocation of Birnin Kudu Satellite Prison in Birnin Kudu Local Government Area of the state.
Kano
The Kano State government has strengthened surveillance after recording cases of cerebral spinal meningitis  (CSM) and Lassa fever in some local government areas (LGAs), an official said Thursday in Kano.
The state Commissioner for Health, Dr Kabiru Getso, told newsmen that this has also led to government taking urgent measures to ensure proper control.
He said 20 suspected cases of meningitis were reported in eight LGAs, with only four of the cases being confirmed.
The commissioner listed the LGAs as Dala, Tarauni, Municipal, Tudun Wada, Gwale, Bebeji, Ungogo and Kumbotso. Getso further revealed that the state has also recorded two confirmed cases of Lassa fever in Tudun Wada LGA.
Katsina
Katsina State Government says it will collaborate with NGOs and Diabetes Association of Nigeria (DAN) to sensitise its people on the dangers associated with the disease.
The Governor, Alhaji Aminu Masari stated this on Monday during the anniversary and book launch by the state Chapter of the DAN in Katsina.
"Government will partner with the organisations to carry out aggressive enlightenment campaign on how to curb the spread of diabetes disease in the state.
"The state government is ready to lead the organisations to embark on education of the citizens to be conscious of this killer disease.
Kebbi
Governor  Atiku Bagudu of Kebbi State has called on the Federal Government to find a lasting solution to the menace of Almajiri and the clashes between herdsmen and farmers.
The governor made the appeal when he received a delegation from the National Commission for Refugees, Migrants and Internally Displaced Persons led by its        Federal Commissioner, Hajiya Sadiya Farouq in Birnin Kebbi.    He also called for a lasting solution to the Almajiri system of education and ways of living.
According to the governor, the almajiri problem is a systemic problem that needs continuous attention of the Federal Government.
Kogi
Sen. Ahmed Ogembe, representing Kogi State Central, on Thursday, said he had trained to empower no fewer than 200 women and youths from five local governments in the Central Senatorial District of the state.
Ogembe told newsmen in Okene that the training for empowerment was intended to reduce poverty among the people in his district.
"It is my utmost desire to see that my people are happy and comfortable, especially in this period that our country is facing economic challenges. "This empowerment training is meant to make you independent, be job providers, rather than job seekers.
Lagos
Eight women believed to be sex workers, who allegedly solicited sex at a public place, were on Thursday brought before a Surulere Chief Magistrates' Court in Lagos.
They were, however, released on N400, 000 bail.
The eight women,Jessita Nelson, 25; Chinyere Elon, 25; Cynthia Nwoke, 38; Taiwo Ali, 45; Abigal Moses, 29; Ifeanyi Okoro, 30; Chiwendu Anah, 40; and  Ivie Osasa, 25 are facing a charge of soliciting for immoral purpose.
They all denied the charge.  The Prosecutor, Sgt. Christopher Okoliko told the court that Nelson and Elon committed the offence on March 27 at about 12.30 a.m. on Babs Animashaun Road, Surulere, while the six others committed the offence on March 27 at about 12.00 .a.m. along Adeniran Ogunsanya Street, Surulere.
Niger
The Federal Government has been urged to build water treatment plants in perennial rivers in rural areas to avert water borne diseases.
Dr Samuel Ibrahim, a senior lecturer in Ibrahim Badamasi Babangida University, Lapai, made the call on Thursday in Lapai in an interview with newsmen.
Ibrahim, an expert in domestic water resources, Department of Geography and Regional Planning said that such treatment plant would be able to solve water problem among the rural dwellers.
"Rural dwellers are more vulnerable to epidemics because of poor quality of water at their disposal, "he said.
He explained that the water treatment plant would be veritable if built close to perennial rivers as a preventive measure against water borne diseases.
Oyo
An  Oyo State Chief Magistrates' Court sitting in Iyaganku, Ibadan,  has remanded two men, Uba Opara, 35;  and Tunde Adepoju, 27;  in prison for alleged armed robbery.
The Chief Magistrate, Mrs Kehinde Durosaro, Tijani,  said the accused should be remanded in Agodi Prisons and the case file  sent to the Director of Public Prosecutions  for legal advice.
Durosaro-Tijani adjourned the case till  May 22.
The accused, whose addresses were not given,  are facing a two -count charge of conspiracy and armed robbery.
Earlier, the prosecutor, Insp Adewale Amos, had  told the court that the accused committed the offences with  others still at large on January 14, at about 2 .p.m.  at Taye Soyege Street, New Bodija, Ibadan.
Plateau
The Plateau State Universal Basic Education Board (SUBEB) has inaugurated 285 newly constructed classes in primary and junior secondary schools, as part of efforts to improve the quality of education.
SUBEB Executive Chairman,  Prof. Mathew Sule, while inaugurating some of the classes in schools located in the Northern Senatorial Zone, on Thursday, said that government was out to "balance quality and quantity".
"We want to improve access to education without compromising quality," he said.
The chairman said that adequate facilities were being provided to schools to improve the learning environment, and admonished teachers to always put in their best.
Yobe
Suspected cases of Cebro Spinal Meningitis (CSM) have been reported in Fika and Nguru Local Government Areas of Yobe State.
Dr Bello Kawuwa, the state Commissioner for Health, confirmed this to the newsmen in Damaturu , saying that the cases are under investigation.
"We are still investigating the cases to determine whether they are CSM; the outcome of the investigation will provide us with the true position," he said.
Cleric Wants Review Of Retirement Age For Civil Servants To 70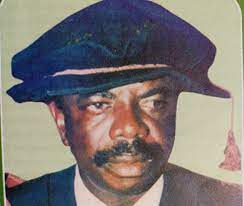 Rev. Fr. Godfrey Gopep, Parish Priest of St. Finbarr's Catholic Church, Rayfield, Jos, has appealed to the Federal Government to review the retirement age for civil servants from 60 to 70 years.
Gopep made the plea in his sermon yesterday in Jos, adding that such move would address some of the challenges that retirees in the country were currently facing.
The cleric, who decried the rising spate of unemployment in the country, added that the move would also reduce incidences of falsification of age by people in order to be employed.
He added that it would also enable those who would be employed late to enjoy some good years in service before retiring.
"Because of scarcity of jobs and high rate of unemployment in the country, most people get to be employed are in their 40s.
"So, I want to call on the Federal Government to review the retirement age of civil servants from 60 to 70 years.
"If this is done, those who get employed a bit late can also have a enough time to contribute their quota to the development of the nation.
"It will also curtail the act where people have to reduce their ages just so that they can get employed and also spend some good years in service," he said.
Gopep called on government at all levels to create job opportunities in the country and an enabling environment for private sector to thrive so as to create jobs as well.
Lalong Seeks End To Divisive Actions Among Nigerians
Plateau State Governor, Simon Lalong, yesterday urged Nigerians to shun divisive actions such as hate speeches and fake news for the peace and unity of the country.
The governor made the call at an interdenominational church service in Jos to mark the 61st Independence of Nigeria.
He said such acts were inimical to the nation's progress, adding: "we must come together and solve our problems because no one can build Nigeria for us.''
He said the country's challenges, especially insecurity, would be overcome and urged Nigerians to be grateful for the country's progress so far in spite of the challenges.
"God has indeed been faithful to Nigeria and we must be grateful,'' he said.
Governor Lalong said also that Nigeria was blessed with abundant human and natural resources, but required unity, tolerance, sincerity, loyalty and patriotism to maximise such resources for its development.
According to him, commitment from the leadership and followership was critical to achieve the feat.
"There is no nation which is great today that has refused to embrace diversity, tolerance, excellence, good work ethics, and a national philosophy that is based on honesty, reward for hard work and punishment for deviance,'' he said.
He added that Nigerians were known as a highly religious people which should be demonstrated by showing love to all irrespective of ethnic, religious or political differences.
"We must stop being religious and start being godly,'' the governor stressed.
He noted that the security challenges were setbacks Plateau's Progress and assured the people that he was determined to put an end to them while calling for the cooperation of residents especially religious and community leaders to achieve the objective.
"I call on you to play your part in securing your immediate community and giving prompt information to security agencies to be able to act appropriately,'' he said.
He also called on Nigerians to intensify prayers and vigilance as security agencies and government worked towards defeating perpetrators and sponsors of crises.
Governor Lalong assured Plateau people that the Oct. 9 local council polls in the state would be conducted peacefully.
In his homily, the Deputy Chaplain of Government House Chapel, Rev. Ezekiel Dewan, admonished Nigerians to shun negative narratives as there is power in the tongue.
He called for prayers for God's intervention and mercy on Plateau and on Nigeria, as God instructs his people to not only pray for their leaders, but also for the cities they live in.
Special prayers were conducted for leaders, governments and the nation at the service.
Why I Shunned APGA Guber Campaign Flag-Off-Bianca Ojukwu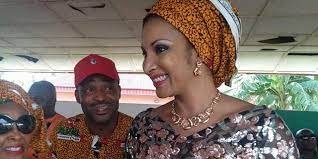 Mrs Bianca Ojukwu said in Awka yesterday that she shunned Saturday's flag-off of APGA governorship campaign to protest "post-mortem disrespect'' to her deceased husband.
She laid the blame of the "post-mortem disrespect'' to Dim Chukwuemeka Ojukwu on the doorstep of APGA's leadership.
Prof. Chukwuma Soludo and Dr Ifeanyi Ibezim, APGA's governorship and deputy governorship candidates, respectively, kick-started their 2021 campaign at on Saturday.
Bianca was conspicuously absent at the event unlike previous mega political activities held by APGA, a party that branded late Ojukwu as the spiritual leader of the party.
Another obvious sign which made some political observers note that there was serious crack in the party was the removal of Ojukwu's image on the customised uniform of APGA worn by people at the event.
Some party faithful, however, wore the old uniform bearing the image of the Eze Igbo Gburugburu, Dim Ojukwu, to the event.
Bianca described as an affront, the treatments to her late husband by the present leadership of APGA.
"It is an irony that today Governor Willie Obiano has resuscitated Dim Ojukwu's pictures for use in campaigning for the upcoming elections in Anambra.
"This is the height of opportunism and hypocrisy. Is Ojukwu not the same man Obiano once described as a dead man who was no longer relevant to the party?
"Why should I permit him to keep trampling on the legacy of my late husband who put his heart and soul into this party?
"Ojukwu should not be like a light switch to be turned on for party campaign, and turned off once the election is won,'' she said.
The former Nigerian ambassador to Spain, expressed displeasure at the decision of APGA's leadership to expunge her husband's image from APGA uniform and other insignia of the party.
"It is most unfortunate that Gov. Obiano decided to remove the picture of Ojukwu and replace same with his picture just to drive home his statement that `he would no longer tie the fate and fortunes of APGA to the memory of a dead man', obviously in reference to my husband,'' Bianca said.
She listed other ill-treatments meted to her and the deceased husband and maintained that her presence at Saturday's flag-off would have been an endorsement to the defrauding of scores of aspirants by the party during the party's primary in the year 2018.
"It is unfortunate that the same APGA election managers that were responsible for the disastrous 2018 party primaries which resulted in severe damage to the party's brand were also left to handle APGA's campaign flag-off.
"Any political party that consistently robs its own members will not endure, APGA inclusive,'' she noted.
She also lamented that the report of the Sen. Victor Umeh-led Peace and Reconciliation Committee that visited her in Enugu few weeks ago which pointed the way forward for APGA, had been discarded by the governor and the party leadership.
Bianca, however, indicated that she remained hopeful that in spite of APGA's current travails that the party has a fair chance of producing the next governor of the state.
She described the party as presently constituted as a field of 'sorrow' for so many walking wounded…from aggrieved aspirants, party members at the grassroots, as well as party stakeholders.
Reacting to Bianca's charges, Mr C-Don Adinuba, Director Media, Soludo Governorship Campaign Organisation, said that the omission of Ojukwu's image on APGA uniform was not a ploy to insult late Ojukwu and his family.
"It was a mistake by the person who handled the recent uniform the party printed,'' he said.
Adinuba who is also Anambra Commissioner for Information said he was confident that Bianca had nothing against Prof. Soludo as APGA's candidate.
"I am sure that in the next couple of days Bianca will join the campaign tour of Prof. Soludo,'' he said.