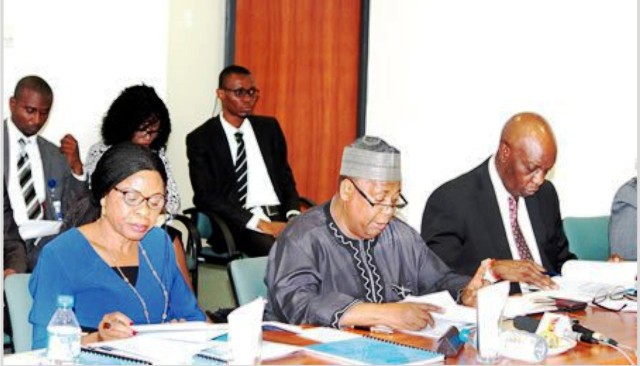 Experts working on the project to develop commercial models for cassava seed system in Nigeria will meet at International Institute of Tropical Agriculture (IITA), Ibadan, tomorrow to map out strategies for development.
A statement by the IITA Communication Specialist, Mrs Adaobi Umeokoro, said that the experts would meet to strategise on how the potential of emerging cassava technologies could harnessed to create wealth for all.
The statement said that the experts were planning to develop a sustainable mechanism through which smallholder farmers could get timely and affordable access to high-quality planting materials such as improved cassava varieties.
It said that they would consider how to make cassava, an important staple crop for millions of families in sub-Saharan Africa, more profitable for those whose livelihoods and sustenance depended on it.
" Building a Sustainable, Integrated Seed System for Cassava in Nigeria (BASICS) project will hold its first annual review and planning meeting.
"It promises to strategise on the best available options for making planting materials of superior variety and quality readily available and accessible to Nigerian farmers at the appropriate time, place, and price," it said.
The statement quoted the Project Director, Dr Hemant Nitturkar, as saying that although Nigeria was the largest cassava producer in the world, its average yield of about 14 tonnes/ha was less than half of what could be produced in a realistic way.
"Given the potential of this crop and the vast number of Nigerians depending on it, there is an urgent need for improvement at all levels of the cassava value chain.
"Increased adoption of improved varieties and usage of quality materials have the potential to improve the productivity of cassava, thus positively impacting on food security and livelihoods in Nigeria.
"It can earn valuable foreign exchange for the country through increased exports and import substitution; BASICS is catalysing the build-up of a sustainable seed value chain in Nigeria," he reportedly said.
The statement said that Nitturkar stressed that BASICS would sensitise farmers to the need to use high-quality seeds of improved varieties to achieve higher net profits from cassava cultivation.
"BASICS is piloting two business models for seed multiplication and distribution.  The first is a decentralised Village Seed Entrepreneur (VSE) model, where over 130 VSEs will be developed in Benue, Abia, Imo, Akwa-Ibom, and Cross River states.
"The second is the Processor Led Model (PLM), where cassava processors will multiply good quality improved cassava varieties for supply to outgrowers to plant under a buy-back arrangement for the roots produced.
"The project has developed an online platform called Cassava Seed Tracker (CST) to facilitate easy registration of seed producers and real time monitoring of field inspections and certification by National Agricultural Seed Council (NASC).
"CST is also designed to link seed producers with needy farmers and many more features will be added to this platform over time.''
The statement said that Nitturkar emphasised that the project would also address one of the key bottlenecks of cassava seed system, which was slow and low seed multiplication ratio.
"It is piloting the use of an innovative rapid seed multiplication technology called Semi Autotrophic Hydroponics (SAH), which has been successfully used in commercial potato seed multiplication in Argentina.
"SAH is expected to significantly help the cassava seed system by enhancing the capacity of pre-BASICS and BASICs seed producers to make available adequate quantities of certified planting materials of improved varieties for further multiplication by certified seed producers.
"The technologies and models being piloted in this initiative are tailored towards creating a win-win scenario for farmers, processors and seed entrepreneurs in Nigeria.
"The processors benefit from an assured supply of better quality cassava roots for processing.
"Youths and women, among other seed entrepreneurs, benefit from an expanding cassava seed market as an economic opportunity and the nation benefits from the resulting enhanced productivity across the cassava value chain," Nitturkar said in the statement.
The project director said in the statement that BASICS, a four-year project (2016-2019), was funded by the Bill & Melinda Gates Foundation.
"The project partners include the NASC, National Root Crops Research Institute (NRCRI), Context Global Development, Food and Environment Research Agency of the UK (FERA), among others," Nitturkar was quoted as saying.