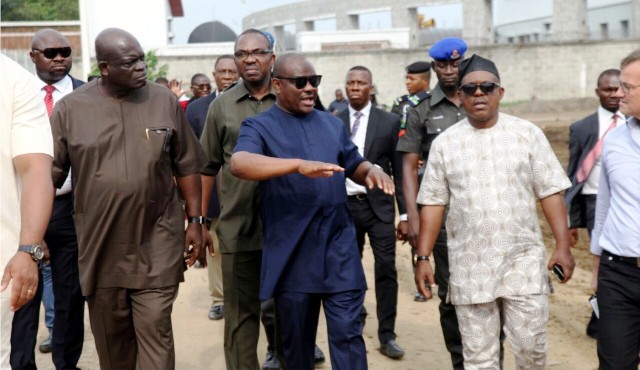 As part of the commitment towards the development of rural communities in the state, the Rivers State Government in partnership with the World Bank and European Union, have flagged off the construction of micro projects in five rural communities.
The communities are: Omueke Igwuruta, Ubimini, Ndashi, Odiemerenyi and Rukpakani Rumuorianwo.
The permanent secretary, Ministry of Budget/Economic Planning, Mr. Felix Odungweru who flagged off the ceremony at the Obio/Akpor Local Government Council Secretariat, Rumuodomanya charged the communities to see the projects as their own by protecting them against vandalisation.
The permanent secretary who was represented by Dr. Ugochukwu Wali expressed the hope that, effective implementation of the projects would bring succor to the communities.
Also speaking, the state coordinator of State Employment and Expenditure to Result  (SEEFOR) project.
Mr. Kelcous Amos, said that SEEFOR had brought development to their doorsteps and urged them to guide the opportunities jealously.
Amos who was represented by Mrs. Christiancia Nkiru Igbe said that, the projects would be completed within three months, urging all of them to work together to ensure the actualization of the projects within the stipulated time.
In his welcome address, the project coordinator, Community Driven Development (CDD), Social Project Implementation unit, Ministry of Chieftaincy/ Community Affairs, Sir. ThankGod Amaewhule said that the community had blazed the trail by meeting up the various requirements was necessary for the funding of the projects.
Sir Amaewhule also charged them to see the projects as theirs, stressing that the CDDs-PIV concept means that they are the drivers of the projects.
"You chose it during the PRA; you elected your manager of the project-CPML you chose the site and you will spend the money as you did contribute 10% of the funds", he said the projects range from markets community halls skill acquisition programmes, amongst others.