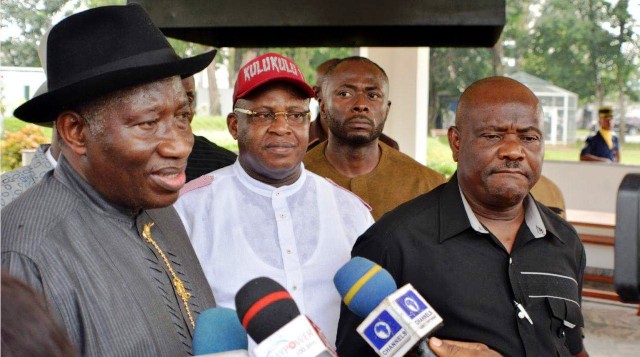 Rivers State Governor, Chief Nyesom Wike has advised the newly posted State Police Commissioner, Mr. Zaki Ahmed  to  keep away from politics and concentrate  on his constitutional responsibility of providing security.
Mr. Ahmed is the ninth police commissioner to be posted under the administration of Chief Wike after the former Mr. Odesanya died early this year after a brief illness.
Chief Wike while hosting Mr. Ahmed at Government House, Port Harcourt on Friday expressed regret that the Nigerian Police has metamorphosed into a political party.
He said because of political considerations, the Nigerian Police sabotaged the  Rivers State Amnesty Programme.
The governor said that the politicisation of Police operations in the state has been counterproductive  in several  respects.
He said: "The Police instead of fighting crime has constituted itself into a political party. Everything  for the police must  be  considered  from a political viewpoint .
"Allow politicians to play politics.  Simply do security work. A state like Rivers  is key to Nigeria.  Our national assets are here and that is why  we always support  security agencies ", he said.
The governor  said  that the police have  not reciprocated the investments made by his administration  in their operations.  He noted that over 150 patrol vans have been  handed  over to  the  police since he assumed  leadership.
Consequently Chief Wike has hinted that funds would be made available  to  the Police for communication gadgets in all 23 Local Government Areas and purchase  of  bullet proof vests, were not used by the force.
He called on the police  to  be professional  in the discharge of their  duties, assuring  that he will continue to support  them.
Earlier, the new Rivers State Commissioner of Police, Zaki Ahmed  appealed to the Rivers State Governor  to support  the police with logistics.
He assured  the  governor that he will  discharge  his duties professionally.