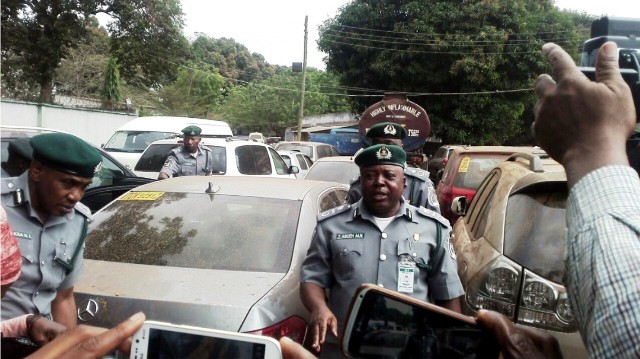 The Enugu State Government has directed contractors handling projects across the 17 local government areas of the state to return to their sites, the Commissioner for Information, Dr Godwin Udeuhele, has said.
Udeuhele told newsmen in Enugu on Thursday that the directive was sequel to the review of the contract sums as requested.
The Tides source reports that the state government had, within the last quarter of 2016, started 35 projects cutting across all the local government areas.
The projects were expected to have been completed in December 2016 but the contractors could not deliver due to inflation.
The commissioner said that having considered the genuine request for an upward review of the project cost, the State Executive Council approved 10 per cent increase on the contract sum of all the projects.
He said that the approved variation amounted to N191.89 million, bringing the current cost of the entire projects to N2.11 billion.
"This gesture of the government is to ensure speedy completion of the projects started in the 2016 fiscal year."
He said that the contractors had one month from now to deliver the projects so as to commence work on projects in the 2017 budget.
Udeuhele said that the council also approved the engagement of a competent external estate valuer to assist the state government identify and maintain its property.
He said that the person to be engaged would be responsible for the identification, documentation and evaluation of the property of the state.
"If you watch, all the parks we have in the state today are in the hands of individuals and the conditions surrounding the management are very shabby.
"Some individuals are claiming ownership because when you tell somebody to manage a park for about 50 years, he automatically claims ownership."
The commissioner said that the prevailing circumstance had led to the loss of and in some cases misplacement of certain property of the state.
"We saw what happened to our liaison office in Lagos and other places in Enugu and beyond.
"We intend to look at the conditions of lease of our property and make up-to-date report to know the way forward.
"Without this, a lot of our property will turn to individual property in the next few years," he said.
Udeuhele said that with the approval, the position would be advertised and that the person to be recruited, would provide asset register and database to be used in monitoring state property.