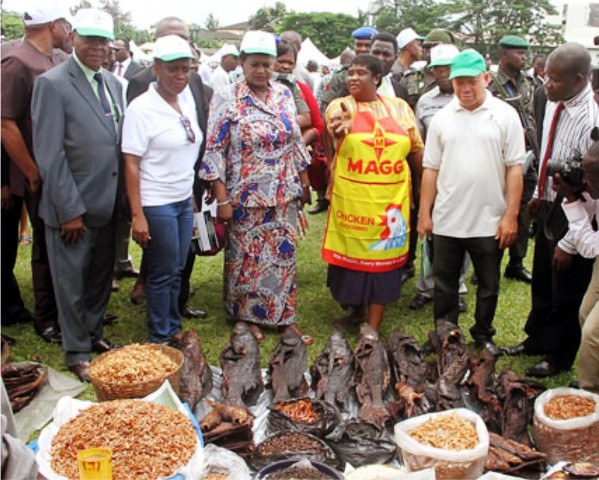 A university lecturer, Dr Steve Wordu, has called on the Rivers State Government to make provision for grazing reserves in restricted areas where cattle rearers can stay and control their animals.
He stated this in an exclusive interview with The Tide in Port Harcourt, Monday adding that such policy is an important and necessary part of the economy and the dietary needs of the people.
Wordu who is of the Department of Sociology, University of Port Harcourt, however, described the resolution by the Rivers State House of Assembly to check the activities of herdsmen in the state through a bill as a move in the right direction.
He said the frequent clashes nationwide between farmers and cattle grazers had become a worrisome issue in the area of security.
"In order to contain the security implications between farmers and cattle grazers which is a real national issue, the RVHA should move to curb pastoral terrorism", he said.
According to him, the ugly development arises when pastoralists use the liberty of their grazing movement to attack farms and other settlements.
He added that the state government would be in order by restricting and prohibiting indiscriminate grazing across the state.
The university don, who has been a long-time advocate of such bills explained that in the traditional economy, the rural people allow their goats to roam around to boost the village economy.
He however, stated that in the case of cattle and pastoral economy, which is national, a total ban should not be considered.
"Should it not be that instead of completely banning it they should make provision for setting up grazing reserves where cattle can be and grasses harvested to feed them."
He further explained that the true nature of pastoral economy as practiced in America, Europe and elsewhere in the world was by building ranches.
The Tide reports that recently  the Rivers State House of Assembly had resolved to pass a bill that will check the activities of herdsmen and farmers in the state.
The decision of the House followed a motion moved by the lawmaker representing Ogba/Egbema/Ndoni constituency II, Hon. Nathaniel Uwaji.
He noted that of recent, herdsmen no longer take their cattle to the open fields to graze, but to farmlands, leaving the farmers with the prospect of a lean harvest.