Ex-Commissioner Harps On Tourism Dev
Former Rivers State Commissioner for Culture and Tourism, Hon Sunny Nwokekoro, has called on the present administration to do more to promote and develop some tourist sites in the state to create other sources of revenue for the state.
Nwokekoro, who made the appeal in an interview with The Tide at the weekend, said the development of the tourist sites will not only attract foreign investors, but will become another avenue to create wealth and reduce unemployment rate of the youth, considering the divindling federal allocation to the state.
The former commissioner who regretted that past administrations in the state failed to see reasons to develop culture and tourism, said, if the government invest in it, the state will benefit immensely, adding that there are numerous sites to develop.
"We have tourist sites we need to develop, that will cost people yearly to come and see. All the past administrations did nothing in that regard as far as I am concern. when I was in office, my chief executive officer, Dr Peter Odili, charged me to go out there and get investors. I went out in search of investors, I travelled to South Africa more than thrice, I brought an investor that was to build a onestop shopping mall at the old Dr. Obi Wali complex, but it was  messed up. The investor got angry and left with his investment and money when he was not getting the response he ought to have gotten.
"If that had happened, it would have been better than what we have there today. We should be objective about it, what we have planned and wanted to achieve then would have given us cinema and a shopping mall, all in one stop shopping mall where everything you need will be. I belief the government of the state needs who has this idea, who can motivate it, encourage and make him see that it profits in investing in tourism. Tourism investment is not something you have return immediately, it is a long term project'', he said.
Nwokekoro however,  said Governor Wike needs somebody who has the drive, acumen and idea to convince him, insisting that the state cannot lose if the government invests in tourism.
He noted that the state has many tourism sites that could be developed to an international standards regretting that the Isaac Boro Park is currently underutilised.
"When I was in government, I happen to ran into the master plan of Isaac Boro park. That park is totally underutilised. The concept of Isaac Boro park was abandoned and that was what I was trying to recreate before I left office. We also tried to build boat race site, acquire some of the water side and develop them into internal boat  race site that will earn the state lots of revenue but unfortunately, we didn't realise it",  he hinted.
The Former PDP chairman in the Port Harcourt City Local Government Area, however said, for tourism to have head way, we also need to tackle security head long expressing optimism that Governor Wike would do his best in this regard with the ongoing Pleasure Park  under construction.
'Nigerians Can Travel To 120 Countries Without Visa'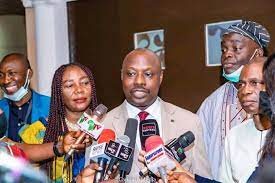 President of Nigeria Dominican Republic Business Exchange (NIDOR-BEX), Dr Kingsley Azonobi, has said with the establishment of the Chamber of Commerce, Nigerian businessmen can now travel and do business with the 120 countries that have ties with Dominical Republic without visa.
He spoke at the inaugural ceremony of NIDOR-BEX management board, yesterday, in Abuja.
Azonobi, who was inaugurated along with five other board members, explained that henceforth NIDOR-BEX management would oversee the bilateral interest in trade and investment between businessmen of the two countries.
The Chief Humanitarian of the Nigeria Humanitarian Action (NIHA), Mr Kleitsaint Akor, also explained that NIDOR-BEX emerged via a motion that was adopted during the NIHA Programme Year Opening Conference (PROYOC) held in May in Abuja.
PROYOC is an annual multidimensional humanitarian event that appraises institutions, programmes, share opportunities and make projections, Akor said.
He added that NIDOR-BEX would provide business opportunities for Nigeria and Dominican Republic companies and businessmen.
NIDOR-BEX General Secretary, Dr Ishiman Adum, said that the board was ready to ensure that the business exchange was well run to deliver the outcomes for which it was set up.
He said that the business exchange would make members and clients a top priority to create optimal outcomes, and promised to support companies to explore the opportunities.
Azonobi thanked NIDOR-BEX board for the appointment, and pledged to lead the organisation with the fear of God.
He also promised to be professional in creating business ideas and opportunities for Nigerians and Dominicans.
Both countries do not have embassies in their nations, a situation that has led to difficulties and challenges in acquiring visa and direct flight from, and to, both countries.
The business exchange is expected to boost collaborations with relevant authorities to ensure the creation of consulates in both countries.
AfCFTA: Chamber Seeks Single Africa Passport, Free Visa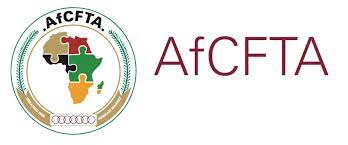 The Nigeria-South Africa Chamber of Commerce (NSACC) has called for a single Africa passport and free visa to ensure success of the Africa Continental Free Trade Area (AfCFTA) agreement.
Its President, Mr Osayande Giwa-Osagie spoke yesterday in Lagos during the chamber's  September Breakfast Forum, with the theme: 'Perspectives on the Africa Continental Free Trade Area in Relation to Nigeria'.
AfCFTA is a single continental market for free flow of goods, services and capital, supported by the free movement of persons across Africa.
Giwa-Osagie noted that AfCFTA would boost intra-African trade by 22 per cent, adding that its implementation would impact positively on the Nigerian economy.
He however said Nigeria must diversify its economy in order to harness the gains of the agreement.
"Current intra-African trade rated at 15 to 17 per cent is low and the AfCFTA is expected to boost intra-African by 22 per cent.
"Challenges to its implementation are lack of infrastructure, political instability and lack of economic diversification.
"This gives rise to the need for Nigeria to diversify its economy to harness the gains of the agreement.
"Given the importance of free movement of people , there is need for a free visa Africa and a single Africa passport.
"While the implementation would help boost the Nigerian economy, impact would be limited if there are no free movement of people," he said.
Head, Trade and Transactional Services, Stanbic IBTC Bank, Mr Jesuseun Fatoyinbo, said the business community needed more clarification on tariff reduction or elimination under the agreement.
According to him, the little information available to corporate organisations with regards to tariffs, may lead to hold back on investments.
"We have noted increased interests from global multinationals and other corporates in setting up facilities in Africa aimed at serving the continent and exporting abroad.
"So more transparency around tariff reductions both in terms of timelines and details of goods could prompt companies to act," he said.
Fatoyinbo also called for more attention to the digitisation of trade processes across the continent.
"Currently, trade in Africa is largely reliant on physical documentation and this is a major impediment.
"Policymakers need to prioritize regulatory amendments that allows for the digital signatures, digital certificate of origin, digital bills of lading, and other documentation," he said.
Covid-19: FG Removes India From Restricted Countries' List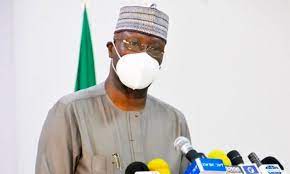 The Federal Government has lifted the ban placed on flights coming into the country from India.
The government had banned passengers, who visited India, Brazil, South Africa, and Turkey in the last 14 days from entering the country as part of precautionary measures to contain the virus in the country.
But in the new travel protocol released, yesterday, the Chairman, Presidential Steering Committee on Covid-19, Boss Mustapha, indicated that the ban placed on passengers from India has been lifted.
The reviewed protocol took effect from September 14, 2021.
However, the sanctions placed on airlines that convey passengers from restricted countries and travellers who are non-Nigerians remain.
Mustapha said, "Non-Nigerian passport holders and non-residents who visited Brazil, Turkey or South Africa within 14 days preceding travel to Nigeria, shall be denied entry into Nigeria. This regulation, however, does not apply to passengers who transited through these countries.
"Airlines who fail to comply shall mandatorily pay a penalty of $3,500 defaulting passenger; and non-Nigerians will be denied entry and returned to the country of embarkation at cost to the Airline; Nigerians and those with a permanent resident permit who visited Brazil, Turkey, and South Africa within 14 days preceding travel to Nigeria shall be made to undergo seven days of mandatory quarantine in a government approved facility at the point-of-entry city and at cost to the passenger.
"The following conditions shall apply to such passengers: Within 24 hours of arrival shall take a Covid-19 PCR test; if positive, the passenger shall be admitted within a government-approved treatment centre, in line with national treatment protocols; and if negative, the passenger shall continue to remain in quarantine and made to undergo a repeat PCR test on day-7 of their quarantine.
"False declaration: passenger(s) who provided false or misleading contact information will be liable to prosecution; and person(s) who willfully disregard or refuse to comply with directions of Port-Health staff, security agencies or evade quarantine shall be prosecuted in accordance with the law.
"This protocol comes into effect from September 14, 2021."
He said before departure from exit country, passengers must perform a Covid-19 PCR test not more than three days before boarding, adding that the PCR tests done more than 72 hours before departure are not valid and persons will not be allowed to board.
The PSC chairman stressed that airlines have been directed not to board passengers with non-PCR Covid-19 tests (such as antigen/or antibody tests), a positive Covid-19 PCR test result, or tests performed beyond 72 hours of boarding.
He added, "Airlines that board passengers without any of the two documents (a negative Covid-19 PCR test done not more than 72 hours prior to boarding and a Permit to Travel Certificate/QR code), shall be sanctioned as follows: passengers, who are non-Nigerians, will be refused entry and returned to the point of embarkation at a cost to the airline;
"Passengers who are Nigerians or holders of a permanent resident permit will be allowed entry but subjected to the procedure outlined in Section D.
"In addition, passengers arriving with forged (fake) Covid-19 PCR results shall be referred for prosecution; airlines shall be fined $3,500 per passenger."
He said all passengers arriving in Nigeria will be required to go through the routine Port Health screening and present electronic or print-out evidence of pre-boarding Covid-19 PCR test and the Permit to Travel Certificate/QR Code as well as Present their international passports for clearance through the Nigerian Immigration Service System's Migrants Identification Data Analysis System.