Achieving Healthy Society Through Family Planning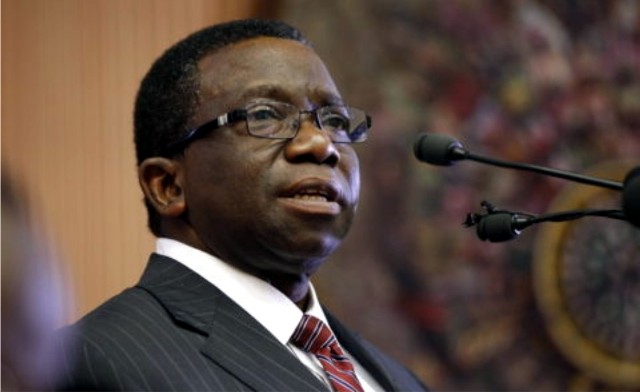 The Chief Executive Officer of the Association for Reproductive and Family Health, Prof. Oladapo Ladipo, says planned family is cardinal to managing the present economic recession and sustaining healthy society.
"Get out of poverty by planning your family, the present economic situation in the country is telling us we should not have more than certain number of children we can cater for", he advised Nigerians in an interview.
Ladipo noted that although previously, people had many children because of the need to have people to work for them, the situation had changed due to increasing scarcity of resources.
He said they believed that the number of children they had then, some of whom they used to work on farms or elsewhere, would also determine their wealth and influence in the society.
He cautioned that such arrangement could be wrong presently for a family who had limited resources for two children and gave birth to more than those he could actually cater for.
Ladipo, therefore, called on the government at all levels to provide access to free family planning so that people would not blame giving birth to multiple children they could not train on lack of fund to access family planning services.
"There is no reason women should not have access to family planning just like the children have access to free immunisation.
"We need the government to provide free family planning for women, this is important so as to enable them have the number of children they can cater for and as well enjoy their sexual life without inhibition," he advised.
Ladipo noted that providing a free family planning services for Nigerians would go a long way in salvaging the country future economically and socially.
He stated that the Internally Displaced Persons (IDPs) should be also included in making provision for affordable family planning, adding that the situation they found themselves had made them more vulnerable to unhealthy sex life.
Sharing similar sentiments, Dr Ejike Orji, Chairman, Local Organising Committee, 2016 Nigeria Family Planning Conference, said those in IDPs need family planning to prevent unintended pregnancy that could place additional burden on the society.
He noted that there were those who would not ordinarily want to get pregnant but who were being forced into sex in camps, insisting that advocacy on family planning should be stronger in IDP camps.
Orji appealed to Federal Government to redeem its three million dollar-pledge to boost family planning services in the country.
He noted that the government was not doing enough in term of public health information campaign which he said was responsible for the poor approach of the citizenry to family planning issues.
Orji said woman's ability to prevent, limit or space her pregnancy through family planning information and services could reduce maternal mortality.
He stated that family planning had been universally recognised as one of the key pillars and most effective means of achieving safe motherhood.
Orji said every two years, the Federal Ministry of Health and Association for the Advancement of Family Planning used to bring together stakeholders to a national family planning conference.
He said the conference would deliberate on persisting issues, review emerging issues and chart new directions for preventing maternal deaths across the country through family planning information and services.
Similarly, the Global Family Planning (FP2020) notes that Nigeria has averted 1,450,000 unintended pregnancies and prevented 9,000 maternal deaths through the use of modern contraceptives in 2015.
The organisers of FP2020 conference, nonetheless, commend Nigeria for adding 1,628,000 modern contraceptive users since 2012.
The participants at the conference noted that the progress rate was slow due to limited access to information about family planning.
According to the organisers, only 12.5 per cent of women in Nigeria are provided with information on family planning during their most recent contact with a health service provider.
"This is an indication that Nigeria must dramatically expand family planning counseling, observing a wide difference between the rich and the poor on the access to family planning services.
"Nigeria is also committed to increase the percentage of women and couples using contraceptives by two per cent each year to reach 36 per cent by 2018.
"It also has to increase its total financial commitment for reproductive health commodities from N1.9 billion to more than N7.4 billion over four years and train more than 3,700 community health workers to deliver a full range of contraceptives," the organisers advise.
They urge health service providers to deliver quality family planning services, improve counseling and education to increase demand for contraceptives.
In the same vein, Mr Charity Ibeawuchi, Nigerian Urban Reproductive Health Initiative (NURHI), restated that the importance of family planning could not be overemphasised.
He said in a bid to ensure unhindered access to family planning services for the urban poor, NURHI undertook advocacy initiatives primarily at the states and local governments.
He observed that the states and local governments had committed increased budgetary support for family planning while the media advocacy had been more family planning-friendly.
According to him, with the support of various community leaders, there have been active advocacy in support of family planning services, especially in the first phase of NURHI campaigns in Ibadan, Ilorin, Abuja and Kaduna.
Ogunshola writes for News Agency of Nigeria.
Femi Ogunshola
Immunization: Health Board Targets Rural Communities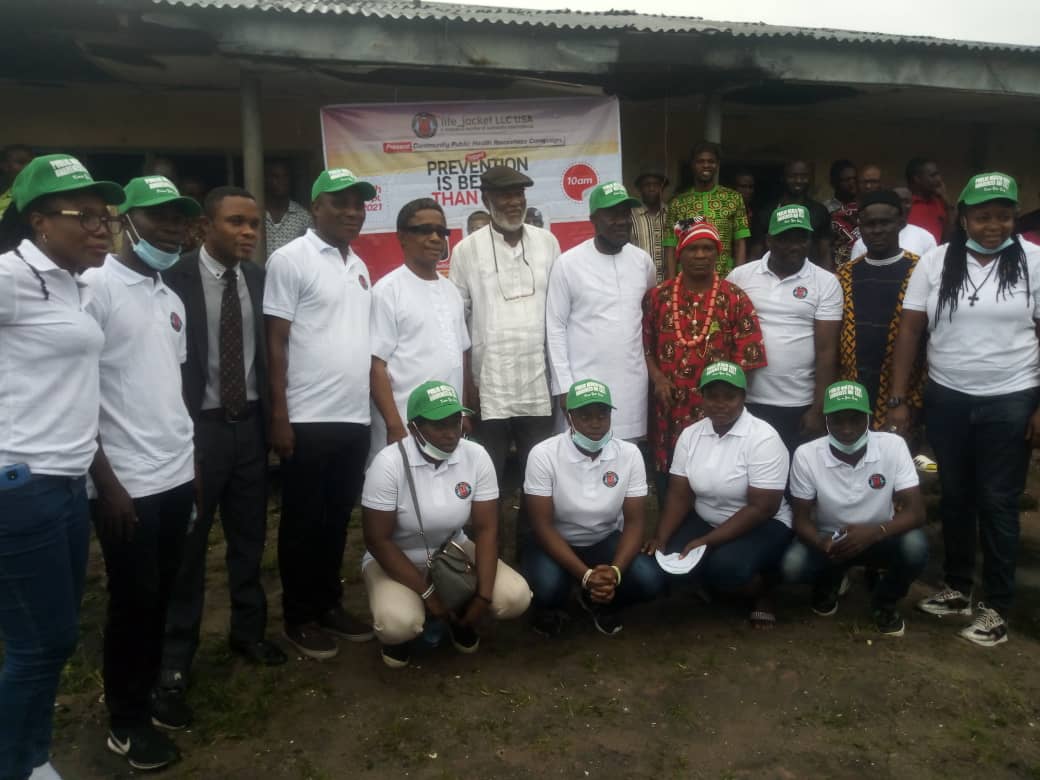 Towards ensuring that immunization campaign achieves its target of over 90 percent, the Rivers State Primary Health Care Management Board, says it has provided modalities for trained health care providers to reach the interiors of the state.
Making this known in an exclusive interview, the Health Education / Coordinator, Rivers State Social and Behavioural Change Communication Committee, Dr Daris Nria, said provisions have been made to take the free immunisation exercise to the rural areas of the state.
Because immunisation programe will be running concurrently in all the local government areas, and these areas will be empowered with boats or other means of transport, as well as logistics.
She used this opportunity to call on the public especially parents and women of child bearing age to avail themselves the opportunity of being immunized against tetanus and other diseases.
In another development, the Maternal and Neonatal Child Health (MNCH) Focal Person, Rivers State Primary Healthcare Management Board, Dr Emen-Jaja stated that the MNCH week slated to commence from 20th – 24th September will provide health care services for children under the age of five years, pregnant women as well as their spouses.
Such services, according to her, include administration of vitamin A, deworming exercise, nutritional screening, general health checks, child spacing and birth registration.
"Both women of reproductive age and their spouses who visit the health care centres would also have free services within the week.
CSO Wants Cancer Treatment Centres In Rivers
The Rivers State Chapter of the Civil Society organsation (CSO) has called on the state government to establish cancer treatment centres in the state to address the current growing cancer cases in the state.
Making the call recently, chairman of the organisation, Mr Dennis Otobo, said going by the status among the community of states in the country, Rivers State needs such centres in strategic areas of the state.
He stated that "going by the position of Rivers State among other states in the country, we are over due to have enough cancer treatment centres, especially considering the State Government's focus on the health of her people".
According to him, "taking some of our cancer patients to other neighbouring states does not tell well of our health services, no matter how we look at it.
"Government should establish cancer treatment centres in the state, at least a one hub treatment centre in each LGA", he said.
Otobo explained that for now, about 99 per cent of treatments for cancer and related services are provided by donor agencies and patients are taken outside the state for treatment, which requires a lot of fund that is mostly not available.
"If government can provide cancer treatment centres in the state, it will not only lessen the impact of the ailment in the state but will also alleviate the suffering of patients who cannot afford going for treatment outside the state", he said.
To Much Salt Consumption, Bad For Kidney – Expert
A Nephrologist, specialist in Kidney disease, Dr Manda David-West, says excessive salt consumption is one key cause of kidney disease.
Stating this in a recent interview, she said in-take of too much salt is capable of damaging one's kidney, in addition to raising blood pressure.
"Too much salt can raise up the Blood Pressure (BP), and once the BP is raised, if you are not on medication, It can damage the kidney over time, she said.
In order to prevent this, Dr David West, who is a Consultant Nephrologist at the University of Port Harcourt Teaching Hospital (UPTH) called for limitation in salt in-take.
She further stated that to prevent kidney disease, there was the need to cut down on carbohydrate and callory intake, alongside checking food in-take capable of increasing chances of developing diabetes mellitus.
Dr David West continued that enough intake of fruits and vegetables, alongside exercises with a view to keep fit also prevents kidney diseases.
Contrary to wide spread belief that food supplements are good for the body, Dr David West said too much intake of food supplements is not good for the body.
Accroding to her, besides taking fruits and vegetables, "they should engage in daily exercise, try and keep fit and be active as much.
"Even (food) supplement has not been proven to be good to the kidney, especially when it is taken for a long time.