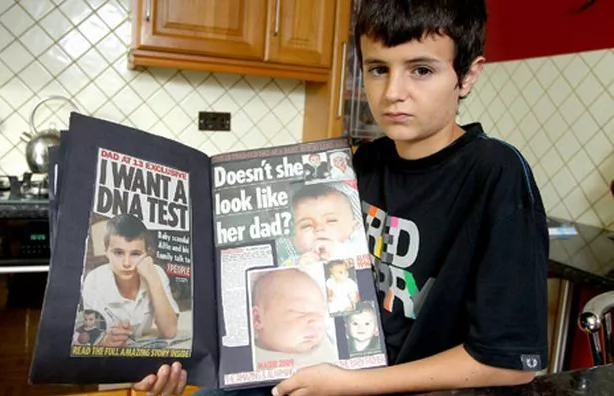 Well, it is really unbelievable, but in the history this story came into being for several times.
For the first time it appeared when the girl, whose boyfriend's name is Alfie Patten, got pregnant. By the way, Alfie Patten was an ordinary twelve-years-old boy and girl was fifteen-years-old.
The society was at loss. No one could understand how such things were possible. Children's parents and even Alfie Patten did not know how to explain the situation. However, the baby was born and got the name, Maisie.
Firstly, the boyfriend told that Maisie was his baby. The families decided to bring up a child together. As reported at Kami.com.ph, Alfie Patten's mother gave interviews in the press and did not deny the fact that the boy is a father.
Surprisingly, the boy changed his opinion. Furthermore, the family required making the DNA-test. Alfie Patten told that he was not completely sure in his previous words. The results were shocking for some people. The boy was not a father of Maisie. Alfie Patten's mother felt chagrin and, at the same time, disappointment, because of this fact. Fortunately, the family had close relatives, who helped to go through this difficult internal state.