2015 Rivers Guber And Vindication Of The Supreme Court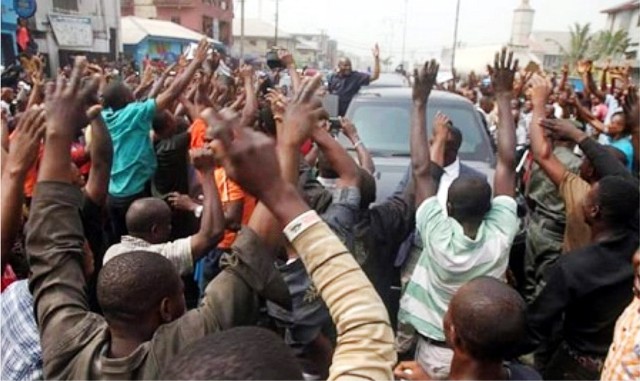 I had the privilege of covering the legal dispute between the defeated Rivers APC Governorship Candidate, Mr Dakuku Peterside and Governor Nyesom Ezenwo Wike from the Election Tribunal through to the Supreme Court. The Supreme Court experience was spiritual in nature. It was the manifestation of the best of the Nigerian Judiciary.
At stake that fateful January 27, 2016 were the rule of law, democracy and the right of the people to choose who would lead them. The eyes of the entire nation were on the Supreme Court. Every single Nigerian wanted to know if the Justices of the Supreme Court would stand up for democracy and the people.
Nigerians had every reason to be apprehensive. The APC Government became unreasonably desperate to illegally snatch Rivers State. Therefore, they adopted several unconstitutional methods to ensure that they got victory in the course of the judicial process.
For the first time in the history of electoral disputes, soldiers, DSS and mobile policemen were drafted by the Security High Command to assist the APC via false testimonies at the Election Tribunal.
This was the beginning of a well oiled onslaught to ensure the derailment of the Rivers people's mandate. As such, soldiers, mobile policemen and DSS operatives who were nowhere near the polling units were used to pursue an agenda to miscarry justice.
To prove that this was a deliberate plot against Rivers State, when Governor Wike and PDP subpoenaed the security agents who directly provided security for the voting process, the Security High Command took illegal steps to arrest them at the venue of the Rivers State Election Tribunal.
From the very beginning, the Rivers APC knew they had no case against the duly elected Governor of Rivers State. Therefore, they relied on illegal means, propaganda and political incitement to sell their agenda to the unsuspecting public.
For the avoidance of doubt, Governor Wike got a state-wide mandate from the good people of Rivers State.
Governor Wike garnered N1,029,102 votes representing 87.77 per cent to emerge as winner of the April 11, 2015 governorship election. The defeated All Progressives Congress (APC) governorship candidate in the state, Mr. Dakuku Adol Peterside, came second with N124,896, while candidate of the Labour Party (LP), Prince Tonye Princewill, came third with N10,142 votes.
The good people of Rivers State made their preference, crystal clear. They wanted PDP. They preferred Governor Wike. Even though the APC had the constitutional right to challenge the victory in court, they had no case. For a party that claimed that no election took place, it was shocking that they had no voters as witnesses from polling units across the state to support their claim. Instead, they relied on security agents arranged by the APC national leadership to assist them in perverting the course of justice.
Counsel to Governor Wike, Emmanuel Ukala (SAN) had this to say about the Rivers APC rigmarole.
"You can see that based on the evidence that they called, we had no reason whatsoever to bother to put in any witness. In a whole state, they called only three voters, in respect of which the decisions of the Supreme Court have always said that you must call one voter from every polling unit. There are 5972 polling units and points in Rivers State. They called only three voters and from three different local government areas for that matter. How could they ever dream to have started to prove their case?"
Governor Wike lost at the tribunal and the Appeal Court. The circumstances are well known to Nigerians. The conflicting judgments that emanated from these two courts in cases with similar facts are also well known. Needless to dwell on them at this point!
Suffice it to say that the Supreme Court brought to bear the tenets of the Constitution on the entire process. It stamped the authority of the law, declaring that the laws of the land must be followed, irrespective of the political circumstances in the country. The Supreme Court was consistent all through, applying the same legal principles on all governorship cases. There was no conflicting judgment.
Two set of major elections have been conducted in Rivers State since the Supreme Court's confirmation of Governor Wike's election. Despite the massive deployment of soldiers, policemen and other security agencies to help APC manipulate the March 19 and December 10, 2016 rerun elections, PDP emerged victorious.
The Rivers people staked their lives as security agencies shot at them. They insisted that they will stand by Governor Wike, their elected governor. They refused to be intimidated by guns and fighter helicopters.
The veracity of the Supreme Court judgment can be situated in the general acceptance of the PDP in the last two rerun elections. If the APC had emerged victorious, it would have been safe to declare that the party was cheated. However, the turn of events have vindicated the Supreme Court. It has shown that they delivered a just judgment.
The Supreme Court's seven-man panel headed by the Former Chief Justice of Nigeria, Justice Mahmood Mohammed with Justices Ibrahim Tanko Muhammed, Kumai Bayang Aka'ahs, Kudirat Motonmori Olatokunbo Kekere-kun, Syvester Ngbuta , John Inyang Okoro and Amiru Sanusi as co-panelists deserve the respect and commendation of Nigerians for rising in defence of democracy and the Constitution. They exhibited rare courage by refusing to be intimidated.
According to a Senior Advocate of Nigeria, Emmanuel Aguma, the Supreme Court judgment stopped manipulative politicians from destroying the very fabric of the nation's democracy.
He said: "What the judgment of the Supreme Court that affirmed the electoral victory of Governor Wike on the 27th of January, 2016, did was to take back from manipulative politicians, their nefarious powers and affirm that through the judicial system, people can actually get justice, because both the decisions of the Court of Appeal and the tribunal in that particular case , which I followed were to say the least, perverse and were devoid of any legal principles. They upturned existing principles on their head.
Another lawyer, Emma Okah had this to say of the 2016 Supreme Court on Rivers State Governorship Election: "And today, we can only say thank you to the Supreme Court, thank you for the judicial arm of government, thank you for saving Nigeria and thank you again for restoring confidence in our judicial system".
According to Shedrach Akolokwu; "by that decision of the Supreme Court, sovereignty belongs to the people. No one man can claim to be the coastline of sovereignty in a democracy. Democracy acknowledges the people as custodians of sovereignty.
"The judgement of the Supreme Court on the 27th of January, 2016 was a milestone decision which showed that democracy is superior to any other system of government and that the Constitution of the Federal Republic of Nigeria 1999 as variously amended acknowledged that all public institutions, the legislature, the judiciary and the executive should acknowledge, should realize that the people have the final say in whatever concerns them."
Barrister George Ariolu said: "To tell you that the judgement was apt, you could see the jubilation the day that judgement was pronounced. There was jubilation all over. If it were to be an aberration, you would have also seen the reaction. So, that is to tell you, that the Supreme Court in course of carrying her duty, did what was right and then the people in turn rejoiced because they confirmed their mandate to who they gave it."
Today more than ever, Nigeria needs a fearless judiciary to survive the persecution and fraudulent attack at the soul of democracy by the APC. The validation of Governor Wike's election was the beginning of the struggle to save Nigeria from shameless political robbers.
The anniversary of this judgment is a wake up call to all Nigerians to take back their country from political criminals masquerading as change agents. The January 27, 2016 judgment is a statement reminding Nigerians that they cannot stand aloof and allow societal cheats deep in crime deliberately rape all our revered institutions to death. We must urgently take back governance to rebuild our judiciary, legislature, police, Army, DSS, Navy and other state institutions bastardised by the APC for selfish reasons.
Rivers State has taken the lead. They withstood the terror of the Federal Forces in defence of democracy. They stood up to the bully. They rejected all forms of manipulations and protected their mandate. Other Nigerians must emulate this virtue and take back Nigeria.
It is no longer fashionable to keep quiet while the devastation of this country and her institutions continue. That judgement of January 27, 2016 reinforced the need for a virile and independent judiciary.
As Rivers people and other well-meaning Nigerians celebrate the judgement of the Supreme Court that affirmed the electoral victory of Governor Wike, we must stand up to defend democracy, which the forces of evil seek to destroy. It is only by defending democracy that we would have successfully vindicated the Supreme Court.
Nwakaudu is Special Assistant to Governor Nyesom Wike on Electronic Media.
Simeon Nwakaudu

Henry Ugboma And The Bitterness Of Failed Ambition
The Chief Medical Director of the University of Port Harcourt Teaching Hospital (UPTH), Prof. Henry Ugboma, is gradually becoming a shameless and irredeemable political sychophant. His notorious and provocative commentaries and inciting rhetoric in the political space now gain more ignoble attention than his contributions to the medical profession, and as the administrative head of UPTH.
His political notoriety has been turned to using paid announcements in Radio Stations to appease his paymasters. His appointment which was a political compensation was to serve as one of the arrowheads of the opposition political party in the State.
One is therefore not surprised that he has embraced this responsibility with crude over zealousness and infamy that seemingly casts aspersions to his professional reputation.
Little wonder therefore that he has even now become a tragic and pathetic acolyte of the past administration in Rivers State.
With childish obsession and dwelling effusively on a past in which he conveniently forgets by a deliberate act of selective amnesia that two stupendous white elephants; the monorail project which is still a monumental disaster and the bogus Karibi Whyte Hospital, which is the greatest optical illusion scam ever conceived and perpetrated, still serve as references on the landscape, to remind Rivers people of the mind- boggling rape of our resources.
One needs to remind Prof. Ugboma and his likes that the Rivers State Government, with great humility, expressed its appreciation to President Muhammadu Buhari for graciously approving the N78.9 billion refund of Rivers State money expended on Federal projects. To promote the narrative of making people to believe the refund was an act of charity is infantile.
Let us also remind the emergency political commentator of the rigourous efforts of Governor Nyesom Wike to secure the refund and recover Rivers State money from the Federal Government, including a re-appraisal of the original refund request by the previous administration, which was even rejected by President Muhammadu Buhari in his first term.
This led to the setting up of a special committee to review the properly repackaged second request by Governor Wike, which compelled the Chairman of the Committee and the Minister of Works, Babatunde Raji Fashola, to visit Rivers State for an on the spot assessment of the projects, before payment was approved.
Ugboma and his anti-progressive co-travellers would have wished that Rivers money was never refunded but unfortunately, President Muhammadu Buhari believes that government is a continuum.
Governor Wike's consistent and persistent advocacy made the Federal Government to approve the refund of money expended on Federal projects in Rivers State, just as it had done to other States.
Like all good leaders, he has shown appreciation and even invited President Buhari on a State visit, to at least see the roads that the refund was meant for and also behold the amazing infrastructural legacy projects littered all over the State.
Unlike the previous administration when crime and criminality was like a festering sore, Governor Wike, through a pragmatic security architecture, 'Operation Sting', has made the State safe and secure.
One can easily understand the pugnacious and utopian nostalgia of Ugboma. His bitter, ignoble, acrimonious and sometimes hate-filled vindictive political campaign has always met a brickwall.
The fact that Governor Wike has tolerated his political nuisance and meddlesomeness in matters that were outside his professional calling, is a true testimony of maturity from a leader who has the equanimity to tolerate his likes. He tried to play politics with the safety of Rivers lives over the COVID-19 pandemic in the State but was cautioned to stop the mischief.
One is not surprised that Ugboma's cantekerous attitude and dictatorial tendencies have attracted the ire of his colleagues in the medical profession. The Nigerian Association of Resident Doctors (NARD) has now demanded for his immediate removal as Chief Medical Director of UPTH for alleged fraud, administrative rascality, unnecessary onslaught, victimisation and abuse of office.
They also called for the immediate and unconditional reinstatement of the suspended executives of the association at the hospital led by Dr. Solomon Amadi.
An excerpt of the communique read by the Association's National President, Dr Sokomba Aliyu, after the National Executive Council meeting of NARD in Gombe State from 20-25th July, 2020, goes thus: "NEC demands immediate removal of the Chief Medical Director of University of Port Harcourt Teaching Hospital, Prof Henry Ugboma, for fraud, administrative rascality, unnecessary onslaught/victimization and abuse of office of the CMD.
"We also demand the immediate and unconditional reinstatement of the suspended University of Port Harcourt Teaching Hospital Association of Resident Doctors executive members led by Dr. Solomon Amadi."
Sadly, Ugboma has carried his bad behaviour to the national stage and has become a negative ambassador of Rivers State in the eyes of the country.
What Governor Wike had since been enduring and accommodating has now been seen by Ugboma's colleagues and nothing can be more shameful like the rejection by your own colleagues and a call for one's removal.
Governor Wike is busy developing and making Rivers State the Investors' Haven. The likes of Ugboma should stop living in the past and contribute towards the growth and development of the State. They should not drag us back to the dark days of his failed ambitions.
Nsirim, a veteran journalist, is Commissioner for Information and Communications, Rivers State.

Illnesses is a broad term used to define the poor state of mind or body. It-is the state of feeling or being unwell, which can be due to an underlying factor. Illnesses vary depending on what part of the body it affects or the underlying factors, it is not always due to a disease. For example, a person suffering from emotional turmoil due to stress may have an illness, but that doesn't mean they are suffering from a disease.
Mental health is significant for emotions, thinking, communication, resilience, and self-esteem. It is also the key to relationships, personal and emotional well-being and contributing to community and society. Whilst mental illness are health conditions involving changes in emotion, thinking or behaviour a combination of all these, which affect your ability to get through day­to-day life. The American Psychiatric Association (APA) redefined mental disorders in the DSM- 5 (Diagnostic and Statistical Manual of Mental disorder) as "a syndrome characterized by clinically significant disturbance in an individual's cognition, emotion regulation, or behavior reflects a dysfunction in the psychological, biological, or developmental processes underlying mental functioning. The term mental translates to "the mind".
One in four Nigerians – some 50 million people – are suffering from some sort of mental illness, according to the World Health Organization (WHO). The seventh-largest country in the world, Nigeria, has Africa's highest rate of depression, and ranks fifth in the world in the frequency of suicide, according to WHO. There are also less than 150 psychiatrists in this country of 200 million, and WHO estimates that fewer than 10 percent of mentally ill Nigerians have ·access to the care they need.
Many Nigerians have misconceptions and misbeliefs about mental illness, hence stigmatize people with mental illness. A mental health condition isn't the result of one event. Research suggests multiple overlapping causes; genetics, environment and lifestyle influence whether someone develops a mental health condition. A stressful job or home life makes some people more susceptible, as do traumatic life events like being the victim of a crime or abuse. Biochemical processes and circuits and basic brain structure may play a role, too. Some common ones include:
*Anxiety disorders, including panic disorder, obsessive-compulsive disorder, and phobias
*Depression, bipolar disorder, and other mood disorders
*Eating disorders
*Personality disorders
*Post-traumatic stress disorder
*Psychotic disorders, including schizophrenia.
You might experience or notice some of these signs & symptoms. If several of the following are occurring, it may be useful to follow up with a mental health professional.
*Sleep or appetite changes- Dramatic sleep and appetite changes or decline in personal care
*Mood changes – Rapid or dramatic shifts in emotions or depressed feelings
*Withdrawal – Recent social withdrawal and loss of interest in activities previously enjoyed
*Drop in functioning – An unusual drop in functioning, at school, work or social activities, such as quitting sports, failing in school or difficulty performing familiar tasks
*Problems thinking – Problems with concentration, memory or logical thought and speech that are hard to explain
*Increased sensitivity – Heightened sensitivity to sights, sounds, smells or touch; avoidance of over-stimulating situations
*Apathy – Loss of initiative or desire to participate in any activity
*Feeling disconnected – A vague feeling of being disconnected from oneself or one's surroundings; a sense of unreality
*Illogical thinking – Unusual or exaggerated beliefs about personal powers to understand meanings or influence events; illogical or "magical" thinking typical of childhood in an adult
*Nervousness – Fear or suspiciousness of others or a strong nervous feeling
*Unusual behaviour – Odd, uncharacteristic, peculiar behaviour
*Suicidal thoughts
One or two of these symptoms alone can't predict a mental illness but may indicate a need for further evaluation. If a person is experiencing several at one time and the symptoms are causing serious problems in the ability to study, work or relate to others, he/she should be seen by a physician or mental health professional. People with suicidal thoughts or intent, or thoughts of harming others, need immediate attention.
Mental disorders can be diagnosed. The steps to getting a diagnosis include
*A medical history
*A physical exam and possibly lab tests, if your provider thinks that other medical conditions could be causing your symptoms
*A psychological evaluation. You will answer questions about your thinking, feelings, and behaviour.
Most families are not prepared to cope with learning when their loved one has a mental illness. It can be physically and emotionally trying, and can make us feel vulnerable to the opinions and judgments of others. However, they need your love and support.
There are also other methods that are helpful. Choosing the right treatment plan should be based on a person's individual needs and medical situation, and under a mental health professional's care. Therapy can be beneficial for both the individual with mental illness and other family members. A mental health professional can suggest ways to cope and better understand your loved one's illness.
When looking for a therapist, be patient and talk to a few professionals so you can choose the person that is right for you and your family. It may take time until you are comfortable, but in the long run you will be glad you sought help.
Stop the stigma. Stigma can lead to discrimination. Discrimination may be obvious and direct, such as someone making a negative remark about your mental illness or your treatment. Or it may be unintentional or subtle, such as someone avoiding you because the person assumes you could be unstable, violent or dangerous due to your mental illness. You may even judge yourself.
Some of the harmful effects of stigma can include:
* Reluctance to seek help or treatment
*Lack of understanding by family, friends, co-workers or others
*Fewer opportunities for work, school or social activities or trouble finding housing
*Bullying, physical violence or harassment
*The belief that you'll never succeed at certain challenges or that you can't improve your situation.
Here are some ways you call deal with stigma:
* Get treatment
*Don't let stigma create self-doubt and shame
*Don't equate yourself with your illness
*Don't isolate yourself
*Join a support group that helps educate people and end the stigma.
Others' judgments almost always stem from a lack of understanding rather than information based on facts. Learning to accept your condition and recognize what you need to do to treat it, seeking support, and helping educate others can make a big difference.
Dr Daniel, a pharmacist, is also a volunteer with Mentally Aware Nigeria Initiative.

COVID-19 Pandemic: A Fact Sheet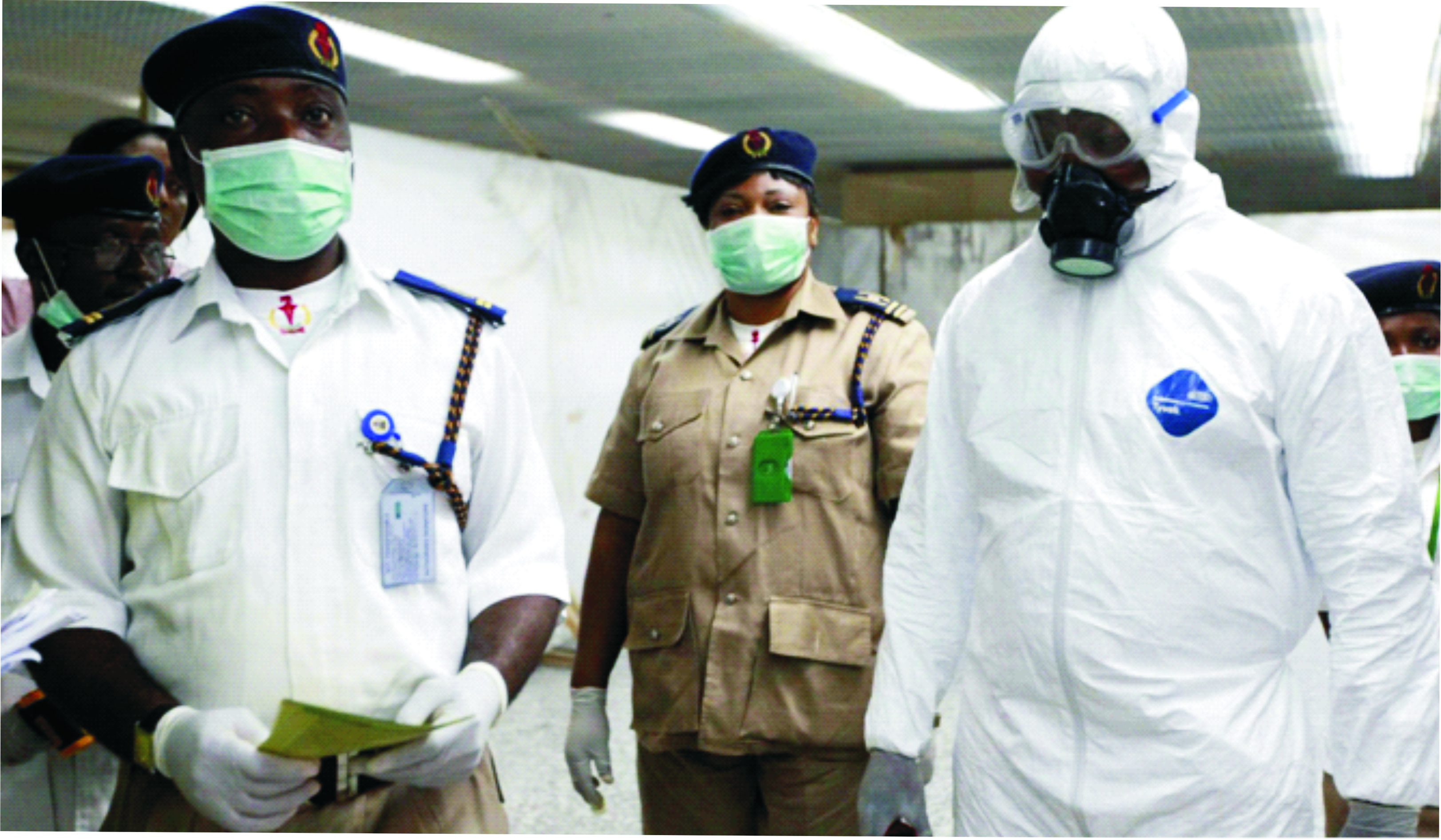 An alarm blared from the World Health Organisation's (WHO) secretariat on 30th January, 2020, officially announcing a Public Health Emergency of International Concern (PHEIC). All of human race is under siege by a completely new strain of the Coronaviruses starting from the city of Wuhan, China's economic hub in the province of Hubei and spreading to well over 200 countries and territories with an alarming figure of over 2.26 million infected persons and nearly 154,388 deaths globally.
In a joint agreement on the 11th of February 2020, based on international guidelines, World Health Organisation (WHO), the World Organisation for Animal Health and the Food and Agriculture Organisation (FAO), identified this novel virus as Severe Acute Respiratory Syndrome Coronavirus-2 (SARS-CoV-2) and its disease condition Coronavirus Disease-2019 (COVID-19) and on the 28th February 2020, WHO raised the global risk assessment of the infection of this deadly virus to "very high" hence a response plan was launched to prevent, contain, manage and control its spread vis a vis more deaths.
There exist presently a lot of unanswered questions in the bid to understand fully the epidemiology of COVID-19 so as to draw definitive conclusions about its full clinical features, mode of infection, the intensity of the human-to-human transmission and the original source of the outbreak as well as its management and control though research has been both vigorous extensive and continuous.
According to the joint mission of the World Health Organisation, the World Organisation for Animal Health and the Food and Agriculture Organisation (FAO), there are facts on COVID-19 which include:
It is a newly identified pathogen with no known pre-existing immunity in humans.
Everyone is assumed to be susceptible although there may be risk factors increasing susceptibility to infection. However, individuals at highest risk for severe disease and death include people aged over 60 years and those with underlying conditions such as hypertension, diabetes, cardiovascular disease, chronic respiratory disease and cancer.
Disease in children appears to be relatively mild but can still be fatal hence caution is strongly advised.
Presently, it is not known whether there is a neutralizing immunity after infection, studies on this are still ongoing.
Symptoms are non-specific and the disease presentation can range from no symptoms (a symptomatic) to severe pneumonia and death though most individuals who present no symptom at early stage of infection tend to become sick later.
Transmission is through droplets and fomites from an infected person to an uninfected person during closure unprotected contact.
Presently, there is no laboratory evidence that COVID-19 is airborne hence it cannot be transmitted through air, however caution should be applied especially by health care workers when carrying out some procedures that involve the generation of aerosols in health facilities.
Presently, no evidence exists on its transmission from human fecal materials or excreta however; strict toilet hygiene is strongly advised.
Generally, signs and symptoms for COVID-19 include: mild respiratory symptoms and fever, (for mild cases) on an average of 5-6 days after infection, however a range of 1-14 days has strongly been established to be the maximum incubation period while in severe cases, infected persons present with fever, dry cough, fatigue, sputum production, shortness of breath, sore throat, headache, myalgia or arthralgia, chills, nausea and/or vomiting, nasal congestion, diarrhea and hemoptysis, conjunctival congestion, respiratory failure, septic shock, and/or multiple organ dysfunction/failure and even death.
Most people (80%) infected with COVID-19 virus have mild disease and recover.
Presently, there is a strong evidence that non-pharmaceutical interventions can reduce and even interrupt transmission.
In order to reduce exposure to and transmission of COVID-19 illnesses, the general public is, therefore, advised based on WHO's standard recommendations to practice hand and respiratory hygiene, and safe food practices which include:
When coughing and sneezing, cover mouth and nose with flexed elbow or tissue; throw tissue away immediately and wash hands.
Avoid close contact with anyone who has fever and cough.
If you have fever, cough and difficulty breathing seek medical care early and share previous travel history with your health care provider.
When visiting live markets in areas currently experiencing cases of novel Coronavirus, avoid direct unprotected contact with live animals and surfaces in contact with animals.
The consumption of raw or undercooked animal products should be avoided. Raw meat, milk or animal organs should be handled with care, to avoid cross-contamination with uncooked foods, as per good food safety practices.
It is also very important that the general public should:
Recognise that COVID-19 is a new and concerning disease, but that outbreaks can be managed with the right response and that the vast majority of infected people will recover.
Be calm and avoid unnecessary panic and mongering unfounded rumours and fake news.
Begin now to adopt and rigorously practice the most important preventive measures for COVID-19 by frequent hand washing and always covering your mouth and nose when sneezing or coughing.
Continually get updated on COVID-19 and its signs and symptom (i.e. fever and dry cough).
Know that the strategies and response activities will constantly improve as new information on this disease is accumulating every day; and. Be prepared to actively support a response to COVID-19 in a variety of ways, inclduing the adoption of more stringent 'social distancing' practices and helping the high-risk elderly population.
The United Nations Organisation has made laudable efforts in its response to the outbreak of this unseen enemy in the areas of public awareness, sensitization, deployment of medical materials and personnel as well as logistics yet there still exist a knowledge gap on what understanding the virus there is and what ought to be at present. Whether this war on COVID-19 will be won will depend largely on a number of factors particularly in Africa and specifically in Nigeria and such factors will include;
Public perception on the existence and real danger posed by COVID-19.
The extent of aggressiveness of public awareness and sensitisation campaign.
The modalities put in place to monitor the extent of public adherence to measure rolled out for the fight against COVID-19 such as stay-at-home instructions, social distancing, self-isolation, simple sanitary measures (washing of hands with soap and water and the use of alcohol based hand rub), personal respiratory hygiene lock down of public places etc.
The availability of equipped isolation and management centers.
The availability of medical personnel as well as volunteers to manage identified cases.
Provision of palliatives to the public to ameliorate hunger while observing the stay-at-home instruction.
Sanitary measures such as fumigation and sanitisation of public places.
While we fight and hope to win this war, it is my sincere advice that we all remain resolute to stay safe by adhering strictly to WHO's safety measures.
Dr Amadi wrote from Port Harcourt.
Cynthia Amadi