Gynaecologist Alerts On Babies' Malformation …Cautions On Radiation, Drugs
A gynaecologist, Dr Nathaniel Adewole, says radiation exposure at early stage of pregnancy as well as intake of antibiotics could cause congenital malformation in babies.
He advised women of reproductive age to avoid self medication prior to ovulation period.
Adewole, who works with the University of Abuja Teaching Hospital, Gwagwalada, spoke in an interview with newsmen last Tuesday in Abuja.
He cited an example where a woman had an infection and she had taken antibiotics for two weeks, not knowing that she was pregnant.
Adewole stressed that intake of the antibiotics at early stage of the pregnancy would have affected the formation of the babies, if there was no early intervention.
"So drugs; both orthodox and herbal medications should not be taken carelessly, infection should be avoided and if any, should be treated properly.
"There are a lot of drugs that are contraindicated in pregnancy which is the most critical factor that predispose to congenital malformation.
"So any woman contemplating becoming pregnant should be careful of the drugs she takes, especially during the ovulation period until she did the next pregnancy test.
" The unfortunate thing is that damage would have occurred before the woman will know that she is pregnant.
"Others include radiological investigation; radiation exposure can lead to congenital abnormality.
"This is why some x-ray investigations are not carried out in certain period because it poses a little bit of risk to the baby," Adewole explained.
He advised women to attend clinic prior to conception, especially those with existing health problems; so that drugs that might not be compatible with the pregnancy would be changed.

RSUTH: Wike Preparing Rivers For Medical Tourism – Akawor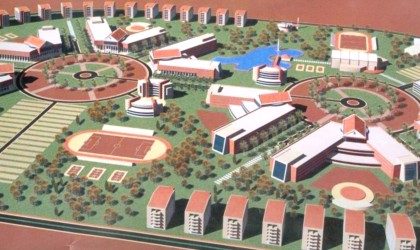 The Sole Administrator of Greater Port Harcourt City Development Authority, and the Director General of Governor Wike Campaign Organisation, Amb. Desmond Akawor, has said that the efforts made by Governor Nyesom Wike in establishing Rivers State University Teaching Hospital is to prepare the state for medical tourism.
He described the medical school and the Mother and Child Hospital Rumuomasi as Governor Wike's flagship, and considered as his babies like other projects he embarked upon.
Akawor who made this known while speaking to aviation correspondents on his return from Abuja on Monday, noted that only the University of Port Harcourt before now had medical school, for which about four Rivers indigenes had opportunity to qualify as doctors every year
According to him, the four and few others that might qualify from outside was not enough for the state with 23 local government areas, which he said was unacceptable to the governor.
"Having our own medical school is keeping Rivers State ready for the medical tourism which the governor wants. In the next five to six years, you will see that every local government medical centres will have doctors.
" That will draw health care services closer to the people and that is clearly the service and the essence of governance and the medical school is on board.
"Since the creation of Rivers State since 1967, and hearing that Rivers State as vibrant as it is with its riches, does not have a medical school is not acceptable, and hearing such a thing is like a sacrilege, and the governor has said he can not accept it.
" Go to the old Braithwaite Memorial Hospital which is the teaching hospital and see radiographic section and see modern sophisticated equipment. I do not know where you can see that in this country", Akawor said.
The Greater Port Harcourt boss also commended the governor for three flyovers now under construction with 70% cost paid already, describing it as three gigantic projects at the same time, which he has not heard any where in Nigeria.
According to him, the governor is using his second tenure in office as if he had no first tenure for the purpose of project delivery, and expressed confidence that he will complete all the projects he embarked upon.
By: Corlins Walter

Stakeholders Identify Factors Inhibiting Immunization In Rivers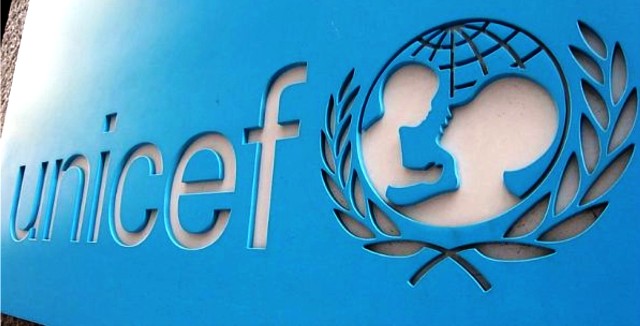 In spite of successes recorded so far in immunization in Rivers State, there are indications that factors such as inadequate social mobilisation and poor community ownership of immunization process are among factors limiting the success of immunization in the state.
This was contained in a communiqué issued at the end of a two-day high level summit organised by the Rivers State Government and the State Primary Health Care Management Board, in collaboration with UNICEF, Rivers field office, on the challenges facing immunization delivery activities in Rivers State.
The communiqué also listed other challenges to immunization delivery to include inconsistent cold chain logistics, poor data management, inadequate capacity building and funding/training operations, as well as ineffective monitoring supervision and service delivery.
Others are manpower shortage and attrition, political commitment, access, and accountability.
For an effective and successful immunization in Rivers State, therefore, the communiqué recommends that the state government and health agencies and departments would need to encourage and support local governments to set up and sustain social mobilization committees.
Membership of such committees should be influential members of communities, who should be involved from the planning of immunization sessions and campaigns, in order to enhance ownership of the process.
To enhance the cold chain logistics, the communiqué called for the state Primary Health Care Management Board to regularly update the state cold chain inventory across all levels.
To ensure the entry of credible and reliable data, the communiqué stated that "it is imperative that repeated and regular training on District Health Information System (DHIS) be conducted for health staff across the board in public and private health facilities and institutions".
Towards achieving adequate capacity building, funding and operations, it stated that health agencies should encourage and sustain the "peer-to-peer".
(P2P) learning scheme for health facilities, which were instituted in 2016 by the Clinton Health Access Initiative (CHAI), across all health facilities (primary, secondary and tertiary) and also extend the learning curriculum beyond immunization topics.
In terms of monitoring supervision and service delivery, the National Primary Health Care Development Agency (NPHCDA), state government and partners "will need to be more robustly support supportive supervision activities".
Again, while the state government should view the retention of capable staff as a priority, it "should promote adherence to progressive civil service rules and general orders at all levels of governance.
"Government ministries and agencies should ensure a sustained system of prompt payment of salaries, etc. This is believed to be the first and most basic incentive to a worker, or wage earner".
The communiqué further recommended more political commitment below the level of the governor, and access should be created to all hard-to-reach areas of the LGAs, while a functional accountability frame work should also be put in place at all levels of immunization for both workers and policy makers.
By: Sogbeba Dokubo

Banigo Extols Efficacy Of 2nd Dose Measles Vaccine
The Rivers State Deputy Governor, Dr Ipalibo Harry Banigo, has said that the efficacy of the second dose measles vaccine is such that is capable of eradicating measles and other killer diseases among infants.
Banigo, who stated this at the just-concluded week-long advocacy and sensitisation programme organised by the state government, through the State Ministry of Health and State Primary Healthcare Management Board, said the vaccine is for effective prevention of Measles among children from 9 to 15 months in the state.
It would be recalled that while flagging-off the second round maternal newborn and Health Week – cum introduction of the measles second dose campaign in Okrika Local Government Area, the Deputy Governor said the introduction of the new vaccine "A"underscores the state government's concern and  commitment in  providing   improved medical health  care services and facilities for children and mothers across the state.
Represented on the occasion by the Permanent Secretary, Rivers State Ministry of Health, Dr Caroline Wali, she explained that the government has prioritised health care service delivery in the state such that everybody, including the blind, can attest to.
Dr Banigo described the ongoing construction of the  Mother and  Child Hospital by the state government as an indication of the government's gesture to improve health care services for women and children in the state, saying that the hospital, which is an outstanding edifice in the country, may likely be commissioned in  December.
"The Mother and Child Hospital is built for women and children in the state only. This shows that the state Governor, Chief Nyesom Wike, has our women and children at heart and everything we are doing at the Ministry of Health and Primary Health Care Board in the state has the mothers and children at heart," she stated.
Dr Banigo urged  the health officers in the area and  state at large to use the period to embark on vigorous sensitisation campaign across the various towns and villages so that the people can see the impact of what government has in stock for them.
Also speaking, the Permanent Secretary, State Primary Health Care Management Board, Dr Agiriye Harry, called on health officers to ensure that they embark on  campaigns to schools, churches and homes in the area in order to realise the intention of the programme.
In his own contribution, the chairman of okirika LGA ,Hon Philemon Iwoloma, while thanking the State Government for bringing the programme in the area  said it has further demonstrated   the  governments   quest to liberate the children and pregnant mothers from preventable sickness, as well as to secure their future.
Earlier in an interview with journalists ,the medical officer in charge of the LGA, Dr Toby Beauty   said, "This introduction is new.We noticed that the first dose only covers 75percent zero consumption ,so by this new introduction ,we expect 95 percent zero consumption. It will boost the immunity of children so that they can not come down with measles," she stated
The programme was sponsored by the State Government in collaboration with SOML P for R and unicef.