Alex, The Nigerian Phenomenal Pastor In UK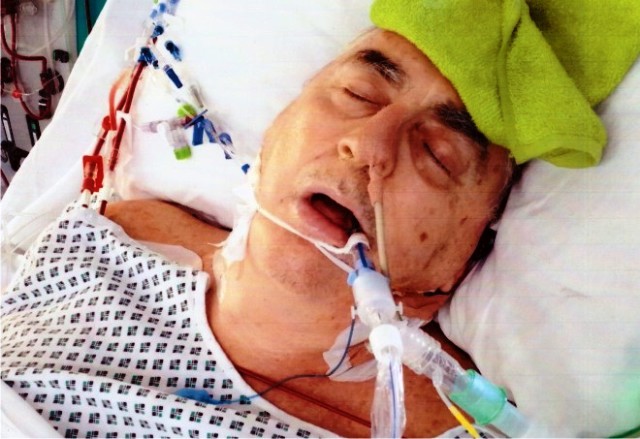 After three months in a coma following complications from kidney disease, Daniel Olery's doctors told his family to prepare for the worst. As the family maintained their bedside vigil, his niece, Nina, visited a Pentecostal church in East London where Pastor Alex Omokudu was reputed to be a miracle worker. There she was given a green cloth, which she placed on Olery's head. Almost immediately, he began to make a remarkable recovery.
Last month, Olery was fit enough to visit the Victorious Pentecostal Assembly (VPA) and give testimony, showing photo of himself in intensive care with tubes attached to his body following kidney failure. "I have seen a miracle happen," he said.
Omokudu, known as Pastor Alex by his congregation, bellowed, "This is God's work – Shout Jesus," which the 5,000 worshippers duly did in voices loud enough to drown thunder. Olery's miraculous healing is not an isolated case in the church's 14-year history. On the day he testified, at least 30 other people told incredible stories of God's intervention in their lives.
A student on a scholarship from Nigeria was critically ill and was already preparing to return home to die when someone introduced him to VPA. After a 'deliverance programme', he was healed.
A woman said, her daughter had been cured of kidney disease after they met Omokudu, while two women with fertility problems both became pregnant after visiting the church. Indeed, Omokudu has helped many couples struggling with childlessness have babies, often asking such people to bring pushchairs along to a special service. Among them were two women who had been infertile for many years. Both went on to have twins.  The pastor told another woman about to undergo IVF to put it off as she would soon become pregnant. She ignored him but six days before it was due to go ahead, she started feeling nauseous. It turned out she was pregnant.
Another kind of miracle happened to Rosemond Osei, a 63-year-old Ghanaian businesswoman who went to seek spiritual help for her business. Instead, Omokudu told her to prepare for her wedding. She laughed it off, given her age, but is now happily married. People in search of work have miraculously received job offers while those with immigration problems have seen them improbably settled.
Pastor Alex is something of a phenomenon in the UK, where such feats are routinely taken with a pinch of salt. His miracles, also broadcast on his Believe TV network, always take people by surprise including Omokudu himself. "When the miracles happen, you are surprised, I am surprised, so it must be God," he says. His followers believe anything he touches can bring about a miracle. As green is the VPA's main colour, they wear green T-shirts or carry green face towels anointed by him. They believe that he is the miracle worker but he never fails to remind them that "it is God".
Pastor Alex says his success is due to his compassion. Speaking at the church's International Gathering of Eagles recently, he said "faith, love and hope are the three things ruling destiny. The greatest of them is love. Love gives victory. It does not know defeat".
He is said to go to any length to attend to the needs of those who seek his help. On Mondays, he counsels an average of 500 people individually, giving them spiritual direction on how to overcome the challenges of life. As the day wears on, his aides start to worry that he is tiring himself out. But Omokudu presses on because he says he is doing the work of God and in any case "he has no other work".
His demonstration of love is not just spiritual. He feeds those who come from distant places on Mondays ahead of the Tuesday's early morning service. He intervenes financially when his members are distressed and sponsors a number of them in their studies.   Omokudu also believes that a pastor must have integrity. He says integrity is "saying what you mean and doing what you say. You can never be respected or honoured except you have integrity and there is no better way to get people to trust you than through the integrity of your words".
Next is humility. According to him, the undoing of many people of God is lack of humility. To him, the more humble you are, the more the release of anointing. Once again, the challenge for him is that people mistake him for God. "Men will make you look like God – refuse to be a God," he once cautioned his ministers.
The pastor is also well known for his theatrics. Whenever someone gives a testimony of any miracle, he rolls on the floor in gratitude to God and calling on the congregation to "praise Jesus". When he is declaring a healing, he jumps about the stage and the faithful follow suit. On Tuesdays when he hosts the weekly one-hour prayer meeting themed 'Enough is Enough', the enemy – in this case, the devil – is attacked with punches in the air.
His sermons are always down to earth stories of the capacity of God's love, grace and power. To him, there is nothing God cannot do. If anyone in the congregation is in doubt, Pastor Alex will tell his own incredible rags to riches story.
He also preaches discipline. He frowns at pastors who indulge in the vices the Bible abhors. How can you be a pastor and you are dating members of your congregation? To him, holiness is prerequisite for receiving God's blessings. As he likes to paraphrase the Bible, 'on Mount Zion, there shall be salvation and H_O_L_I_N_E_S_S.' As a corollary, he believes in transparency.
More than these, it is Omokudu's attitude to money that stands out. He does not make money the focus of his ministry although he is a very wealthy man, counting choice properties, a television station and a Bentley car among his earthly possessions. He demands simple offerings saying, "God does not want your money, he wants your heart" and pointing out that those who request money for miracles are thieves. It needs be said that Omokudu is a rather blunt man. He does not spare sin or preach prosperity for sinners.
He has developed a unique formula for his Pentecostal work. First, those seeking spiritual blessings meet him during Monday counselling sessions. After the individual counselling, they are asked 'to do their deliverance' in which the person fasts and prays for the forgiveness of sins, breaking of curses and the defeat of the spiritual forces afflicting his or her life. The deliverance can last from four to 12 weeks depending on the severity of the affliction.
Those on deliverance go without meals on weekdays from midnight to six o clock in the evening when they break the fast. After the breaking of the fast, they can eat any food but it must not contain oil or pepper. Before the meal, they must drink a mixture of blackcurrant juice, olive oil and water. After weeks of being on the programme, Omokudu anoints those he believes have been spiritually cleansed. His critics say he is promoting the mixture as a healing agent. He disagrees and sees the deliverance programme as a package of restoring one's relationship with God.
As Omokudu's fame spreads, he has attracted a number of influential supporters. Benny Hinn, the renowned American pastor, has made VPA his partner church. He preaches there up to four times in a year and last year went on a special pilgrimage with Omokudu to Israel. Ayo Oritsejafor, a former leader of Nigeria's 80 million Christians has also ministered there.
Omokudu has not missed an opportunity to advance his ministry. He runs a satellite TV station, Believe TV which is broadcast all over the world. He holds a live counselling session on the channel every Wednesday. He has also written many books, among them, 7 Laws for Activating Your Miracles, and Prayer Bomb. He writes a monthly devotional titled Don't Give Up.
What is remarkable about Omokudu is that he was born a deaf mute. Unable to go to school and all but abandoned by his father, he survived by foraging on the streets of Lagos. Then one day, he was miraculously healed of his disability at a church service and later ordained a pastor. He got married and relocated to the UK where he set up the VPA. It is now among the fastest growing churches in the UK. He tells his life story almost every day to inspire faith in God. To him, if the story of the transformation of Alex Omokudu is  real, then, anyone's story can be changed by God.
Ekoriko is a London-based journalist and publisher of News Africa Magazine
Moffat Ekoriko
We'll Continue To Give Our All To Rivers – Wike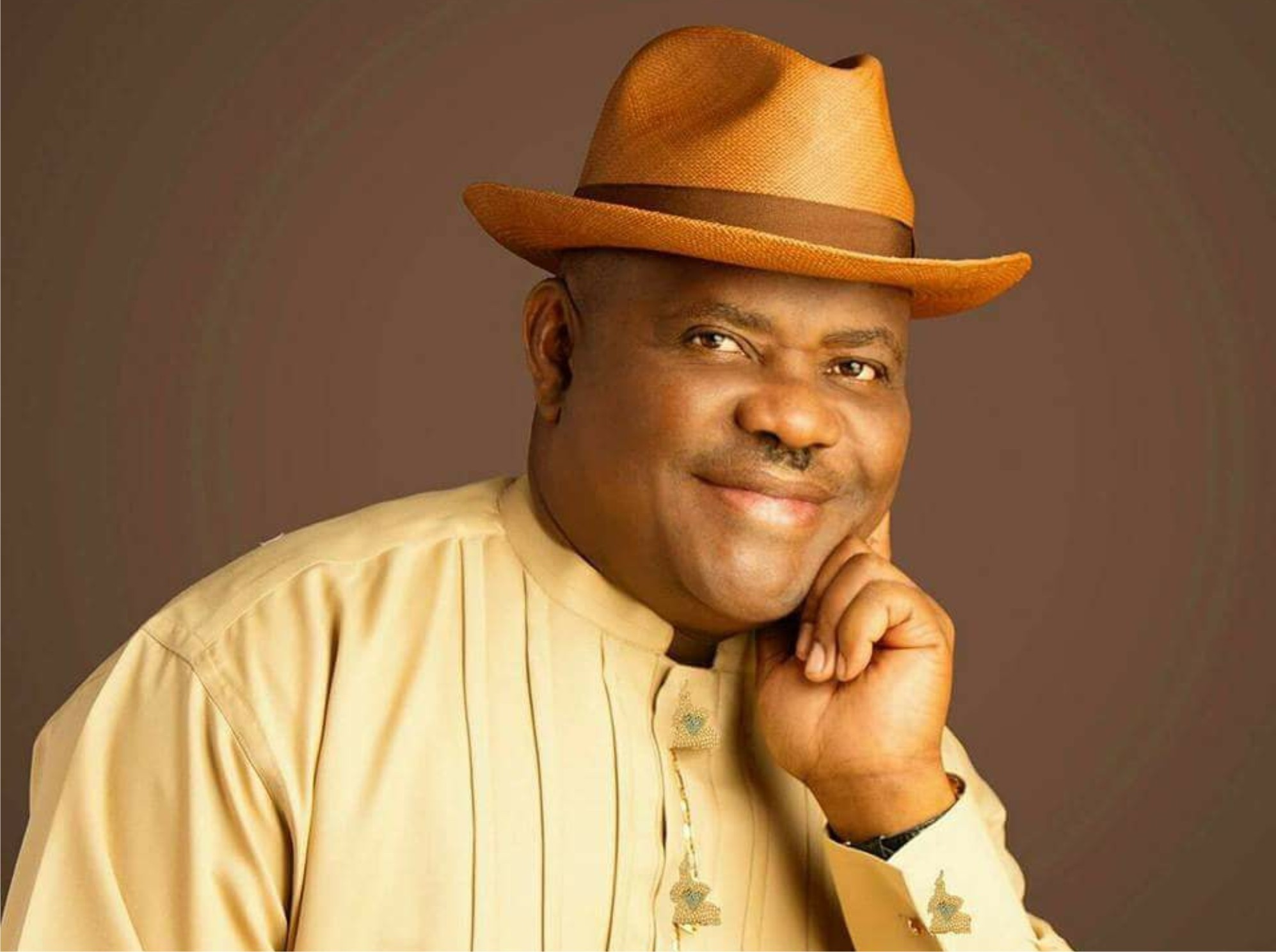 Contd from last edition
We recognize the correlation between adequate security and the well being of our people. We all therefore deserve to be safe and secure in our homes, offices, business places, along our roads and in our neighbourhoods and inn our communities.
Regrettably, the federal government politicised the provision of security in Rivers State and exposed us to preventable security challenges, setbacks and injuries in the last four years.
While they readily funded special security operations against intense banditry in some parts of the country, they refused our requests for similar interventions and operations when we wanted and even offered to bear the cost to stem increasing kidnapping and cult-related violence across the State.
What's more, they have refused to accord adequate security attention to Rivers State in spite of the unprecedented support they receive from us in terms of provision of operational vehicles, armoured personnel carriers, gunboats, communication gadgets, fuel and overheads to the security agencies.
Nevertheless, we thank the security agencies, especially the state commands of the Police, the Department of State services, the Nigerian Air force and the Nigerian Navy for the partnership and willingness to give their best to keep us safe and secure in spite of the seaming indifference and lack of tangible material support and encouragement from the federal government.
Even now and going forward, we can only pray to them to depoliticise the provision of security in Rivers State because we are also Nigerians as other states and the preservation of our lives and property should equally matter to the federal government.
However, we wish to assure our people that we will continue to prioritise the provision of security and do our possible best within our constitutional powers and resources to safeguard lives and property across our state
Accordingly, we will make Rivers State too hot for criminals and bandits and deal ruthlessly with any person, gang or group, including traditional rulers and landlords who directly or indirectly participate, aid, abet, provide safe havens or allow criminal activities in homes, premises and territories under their control.
We will also partner with the judiciary to ensure swift dispensation of criminal justice as well as work with stakeholders to operationalise the Neighbourhood Security Watch Scheme to support the security agencies so that we can all live and enjoy the State, raise our children and do our businesses in peace and security.
Ladies and gentlemen, 52 years ago, our founding fathers dreamt about Rivers State and its greatness; a State brimming in prosperity; at peace with itself and its neighbours; a State everyone would be proud off for its underlying achievements and values.
We've spent the last four years working on this vision with demonstrable capacity and commitment to make Rivers State as great as it could become and for everyone to share in its successes.
We believe that no success is more fulfilling and worth sustaining than keeping faith with the hopes and aspirations of the people who freely gave us their trust to govern on their behalf and change their material conditions for the better.
For us, Rivers State was created for a purpose and the confidence in its future is what continues to motivate us. And having renewed our mandate therefore, we cannot but concede to your yearnings that we deliver greater progress for the State in the next four years.
We've heard you loud and clear. All that we can say at this point is to assure you that we are fully ready and determined to deliver four more years of meaningful progress and hope for our State and our people.
But, we must also not forget that it won't be as easy. As a State, we are not immune to the inherent challenges bedeviling our dysfunctional federal system: the ravaging insecurity everywhere; declining revenues, low economic growth, double-digit inflation rate, high cost of living, lack of basic infrastructure and public services, high unemployment, as well as inequality of wealth, income and opportunities.
This being so, it cannot be gainsaid that our progress is to extent dependent on how quickly the federal government resolves these challenges and improves the national economy.
But whatever the challenges may be, we remain undaunted to solving the only problem that continues to confront us as a people: the Rivers problem.
I had often said that Rivers State is ours to build and no one can be interested in its progress more than us. No one can care more about the future of our youths or the education and health of our children, and our security than us.
Therefore, wherever we are; whatever office we hold and whatever action we take, we must make Rivers State the centre, the measure, the reason and the motivation.
For us, everyone counts and we must not allow ourselves to be divided between upland and riverine considerations but strive for common grounds, solidarity and work together towards achieving our common goals and aspirations.
Our refrain at this time, and especially in the face of the social and economic uncertainties in our nation, should be: ask what you can do for Rivers State instead of what Rivers State can do for you.
The future of our State depends on us. It is up to us to renew, re-energize, and advance the Rivers dream, to fight for what belongs to us, and to defend our right to exist in freedom, security and peace in our own nation.
And if we do cooperate, think and act among ourselves with tenacity and unity of strength, purpose and commitment, then there is no mountain we cannot level; no river we cannot cross, and no goal we set for ourselves that we cannot achieve.
We are not in opposition to the Federal Government and we seek their partnership to move Rivers State and Nigeria forward.
But we are not a conquered people and we will never surrender our freedoms to any body or entity, whether internal or external.
We will therefore not accept to be subjugated to a headmaster and pupil power relationship; neither will we abandon the collective interest of Rivers State for the sake of political expediency.
We are for the rule of law, democracy and mutual respect as autonomous State entities and co-building blocks of the Nigerian federation.
And so, for us, in all things it is Rivers State first; Rivers State is the measure; Rivers State before others. This is the essence of the political mandate and burden that we will bear for the next four years and we will not disappoint you.
We will continue to stand up for Rivers State and defend her interest, no matter the challenges or what comes at us.
We do not claim to have the solutions to all the problems that we face as a State and as a people. But we will never surrender our core values and standards and our commitment to do to what is right, necessary and appropriate for our State.
114.  We believe that working together, as one, remains the better and stronger path to accelerate and ensure enduring progress for our state.
And so we promise open doors and open minds as we get down to work with all stakeholders, including the legislature, the judiciary, leaders of the State, traditional rulers, local government chairmen, social interest groups and the opposition to deliver on our mandate and move us forward.
We all need each other because everyone counts. We need ideas and contributions from everyone, irrespective of ethnic, party or religious affiliations and together, we can consolidate, target new heights and build the Rivers State that we all want to see now and in the future.
We may be from different social, economic or political background, but the bottom-line is that we are all Rivers people with common aspirations and challenges and when we reflect on our shared values and responsibility to the state and our people, we will discover that we all stand to win by repudiating the politics of division, hatred and self-interest that constitute a drag on our collective progress.
Ladies and gentlemen, I cannot let this glorious moment to end without thanking all those who made this historic day possible in our lifetime.
Again, let me thank the good people of Rivers State, especially the voters, for your trust and for your support as we discharge our responsibilities for the next four years.
Let me recognise and thank the national chairman of the Peoples Democratic Party, Prince Uche Secondus, the Rivers State PDP Chairman, Felix Obuah and all other leaders of our party at both national and state levels for your continued support and encouragement.
I wish to also recognise and give special thanks to our leaders, especially our former Governors, Dr. Peter Odili, and Sir Celestine Omehia, Chief Ferdinand Alabraba, Chief Sergeant Awuse, Prince Emma Anyanwu, Rt. Hon Austin Opara, Dr. Abiye Sekibo, Mr. Frank Owhor, Senator George Thompson Sekibo, Senator Olaka Nwogu, Senator Lee Maeba, Dr. Tammy Danagogo, Chief Azubuike Nmerukini, Ambassador Desmond Akawor, OCJ Okocha, SAN, as well as all my former Commissioners, Special Advisers, Special Assistants and Security  Aides for your support and services to the State over the last four years. I look forward to working with you to advance our State for the next four years.
Last but not the least are the members of the clergy, our hard working women and energetic youths for your prayers, devotion and commitment to our collective struggles to defend the rights of our people to freely choose their leaders.
Finally, I stand here today with a humble spirit, conscious of the enormous responsibility that you have again entrusted in us and confident in our potential and with God on our side, we will surely discharge our mandate to the benefit of all and leave our dear Rivers State better off than when we started four years ago.
Thank you. God bless you all. And may God bless our dear Rivers State.
Some of the most beautiful horse racing tracks in the world!
A visit to a horse racing track is exhilarating, fun and also feels like an adventure. It is a great way to spend a day with your family. Horse racing is an ancient form of spectator sports. There are a lot of countries that have a tradition of horse racing, and there are many legendary horse racing tracks that are part of national lore. Some tracks are so beautiful that they almost attain mythic qualities. In this article, you will be learning about some of the world's most beautiful racing tracks.
Santa Anita: Santa Anita is located in Arcadia in the United States of America. It was opened in 1934. Some of the most famous races that took place in this race track are the Santa Anita Derby and the Santa Anita Handicap. This racing track is also called the most sublime track in the universe. The reason for this is that the Santa Anita race track has the San Gabriel Mountains of California in the background. The scenery around the ground is wonderful.
The seating capacity is twenty-six thousand strong, and the track infield also contains beautifully manicured trees and spots for a picnic and a mile-long dirt track. This track has held the Breeders' Cup for nine times which is also a kind of a record. This park is quite significant also because it was here that the first use of electrical gadgets like finishing line cameras and also electronic timers got used for the first time.
Aintree Race Park:Aintree Race Park is located in Liverpool in the United Kingdom. It was opened back in 1829. Some of the most famous races to have taken place at this venue include the Grand National Race. The steeplechase obstacles at this venue are also quite renowned like the Canal Turn, the Becher's Brooks, and the Chair. This venue hosts the most challenging form of steeplechases called the Grand National.
This race course has almost two hundred years of history and has held a number of legendary races like the Grand National of 1928 where more than forty horses had initially participated, but only three could cross the finish line. The fences which bar the jumps over the water pits have a covering of over a hundred tons of wild spruce here.
Flemington Race Track: The Flemington Race Track is located at Melbourne in Australia. It was opened way back in 1840. Some of the most famous races that were held at this venue include the Victoria Derby and the Melbourne Cup. The River Maribyrnong situates this race track. It is shaped like a pear and is a huge race track. IT has a two-mile race track for handicapped races and hosts the Melbourne Cup race.You can visit RillitoPark to see amazing horse races and have a good time with your family.
Horse race tracks are beautiful venues and the ones mentioned in this article are some of the gorgeous places in the entire world.
I Recommit To Be Gov For All Rivers People – Wike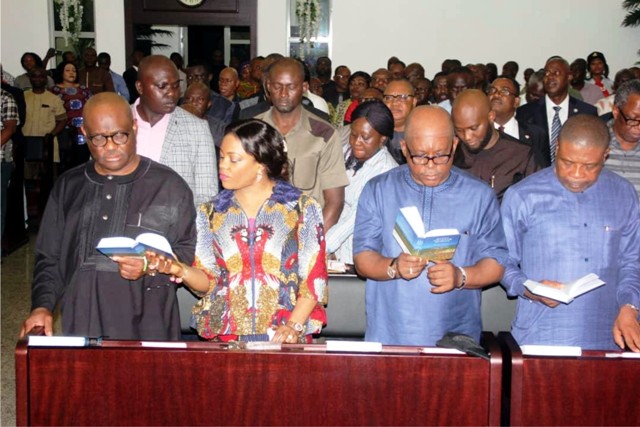 Being a text of a broadcast by Rivers State Governor, Chief Nyesom Wike on Thursday, April 11, 2019.
Excerpts.
My dear people of Rivers State, It is with profound gratitude to God Almighty that I address you today, Thursday, April 11, 2017.
Few hours ago, the Supreme Court of Nigeria struck out the consolidated appeals of the All Progressives Congress (APC) and Tonye Cole for lacking in merits.                           With this decision, all legal issues regarding the fielding of candidates by the APC for the 2019 National Assembly, Governorship and State House of Assembly elections in Rivers State have finally and permanently been put to rest.
What this further means is that the victory of the Peoples Democratic Party (PDP) and its candidates in the 2019 National Assembly, Governorship and State House of Assembly elections is legally safe, secured and protected.
I wish to assure you that there is nothing else to fear or be worried about, as there is nothing more the APC or any other person can do to deny us the victory you freely gave to the PDP and its candidates.
Let me again thank God Almighty for His grace and the serial victories since we began this journey to secure your mandate for a second tenure.
Let me also express my deepest gratitude to the people of Rivers State for the opportunity to serve you as your Governor for another four years.  I am truly humbled by your continued trust and, I will not take this support for granted.
For me, the collective interest of the people of Rivers State is the reason I am in politics. When you gave me the mandate about four years ago, I committed myself to be the Governor for all the people of Rivers State and stayed through to that commitment.
Today, I recommit myself to be the Governor for all the people of Rivers State for the next four years. Accordingly, we shall form an all-inclusive government to advance the collective interest of all our people, irrespective of party, ethnic or religious affiliations.
We have come a long way in the last four years and accomplished a lot to be proud of. But there's still a lot more to do to advance and realise the ultimate vision of our founding fathers for a truly united, secure, and prosperous State and we need the support of all our people to realise this bold vision.
We salute the opposition for their courage to fight within the confines of the law to the end. Now that the legal battle is over, the task of building the State must take precedence over all other considerations.
Although the present politics of acrimony and bitterness may have strayed from the noble path of the past, I still believe that we shall be better of standing and working together for our State and our people.
I therefore appeal to the APC and the Minister of Transportation to join hands with us to move our dear State forward. We cannot as leaders continue to remain divided and expect Government to deliver on its responsibilities to our people. Let us from henceforth seek the common ground instead of allowing our differences to be exploited to retard our march to progress.
I appeal to our people to eschew all acts of acrimony, criminality, unrest, and violence throughout the State. I wish to recommit myself to continue to do all that is humanly possible to ensure the unity and peaceful co-existence of all our people irrespective of political affiliation.
Accordingly, I hereby direct the Honourable Attorney General and Commissioner for Justice to review all pending criminal proceedings filed against any person by the State and directly related to political activities prior to the 2019 general elections and make appropriate recommendations to me for necessary action to promote reconciliation among us.
Finally, I assure all our people of our commitment to our responsibilities with a heart full of gratitude.
Thank you. God bless Rivers State and our nation, Nigeria