Stakeholders Fault Abuja Airport's Planned Closure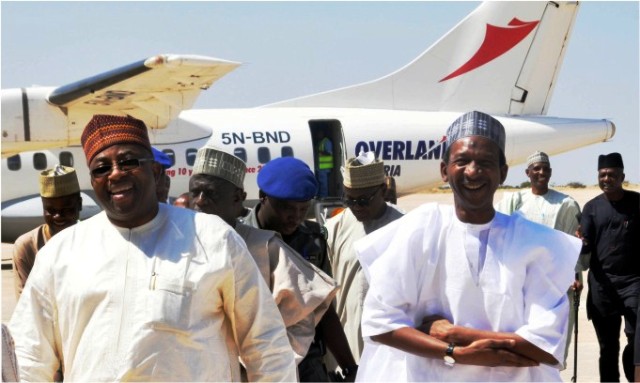 Passengers and other stakeholders at the Port Harcourt International Airport, Omagwa, have expressed displeasure over the plan by the Federal Government to temporaily close the Nnamdi Azikiwe International Airport, Abuja for maintenance of the runway between February and March this year.
They alleged that such plan was done in bad faith and politically motivated to enable another airport in the north have facilities that can operate interantional routes.
Reacting to the plan, Allen Wokeh, a business executive while speaking to Airport correspondents at the Port Harcourt International Airport, Omagwa said that the Federal Government was not sincere in its plan to close the Abuja Airport and use the Kaduna Airport as alternative.
He said that the best thing to do was not to close the Abuja Airport and make the Kaduna Airport as an alternative airport because of the distance and the security implication in the area.
"There is no way the Kaduna Airport will be used as an alternative airport without upgrading some facilities and putting some gadgets of international standard in place.
"For me, this is a grand plan to upgrade the Kaduna Airport at this time. There is nothing wrong in allowing the Abuja Airport to remain open, while they go ahead to build another runway, as it is done in other countries, even if it will take five years", he said.
Also reacting to the issue, a security operative at the Port Harcourt Airport, who does not want his name printed said that Kaduna State as at this moment is not peaceful for passengers to begin to move from Kaduna Airport to Abuja for such a long distance.
He said "How many security men will you put on the road from Kaduna to Abuja from morning to night that will guarantee safety of the people, given the activities of the Muslims Shiites.
According to him, these Muslim fantics who are not afraid of the military, and who went on to attack the army, even the generals can equally lay ambush and attack travellers.
On his part, Osita Azubuike, one of the passengers at the Port Harcourt International Airport, said that the Minna Airport is closer to Abuja than that of Kaduna, adding that Minna would have been an alterative place, if the Federal Government was sincere.
Corlins Walter
African Cargo Traffic Records 3.8% Increase
African carriers have recorded a 3.8 per cent surge in freight demands amid a 4.8 per cent slump in global demand.The African region was the only one to report growth in June 2019 according to the International Air Transport Association (IATA) data for global air freight markets released yesterday.
This makes Africa the strongest performer for the fourth consecutive month as capacity grew 16.6 per cent. Route analysis shows that the Africa-Asia performance is strong, up 12 per cent year-on-year. Data for global air freight markets showed that demand, measured in freight tonne kilometres (FTKs), decreased by 4.8 per cent in June 2019, compared to the same period in 2018. This marks the eighth consecutive month of year-on-year decline in freight volumes.
Signs of a modest recovery in recent months appear to have been premature, with the June contraction broad-based across all regions with the exception of Africa.
Capacity growth remains subdued and the cargo load factor continues to fall. Globally, trade growth is languishing, and business uncertainty is compounded by the latest tariff increases in the U.S.-China trade dispute.
IATA's Director General and Chief Executive Officer (CEO), Alexandre de Juniac, said global trade continues to suffer as trade tensions – particularly between the U.S. and China – deepen.
"As a result, air cargo markets continue to contract. Nobody wins a trade war. Borders that are open to trade spread sustained prosperity. That's what our political leaders must focus on," he said. Airlines in Asia-Pacific and the Middle East once again suffered the sharpest declines in year-on-year growth in total air freight volumes in June 2019. Africa was the only region to show any growth.
Asia-Pacific airlines saw demand for air freight contract by 5.4 per cent in June 2019, compared to the same period in 2018. Although an important factor, the U.S.-China trade war is not solely responsible for the fall. FTKs for the within-Asia market have decreased more than 10 per cent over the past year. Air freight capacity increased by 1.8 per cent over the same period.
North American airlines' freight demand decreased by 4.6 per cent in June 2019, compared to the same period a year earlier. Capacity increased by 1.9 per cent over the past year. U.S.-China trade tensions are weighing on the performance, with FTKs to Asia down five per cent. FTKs on routes to/from Europe, South America and Middle East were also lower.
European airlines posted a 3.6 per cent decrease in freight demand in June 2019 compared to the same period a year earlier. Comparatively strong cargo volumes within Europe are helping to minimise the impact of weaker German exports. Capacity increased by 2.8 per cent year-on-year.
Middle Eastern airlines' freight volumes decreased 7.0 per cent in June 2019 compared to the year-ago period. Capacity increased by 2.7 per cent. Seasonally-adjusted demand has been falling since late 2018, and the latest data show volumes to Europe (-7.2 per cent) and Asia-Pacific (-6.5 per cent) were particularly weak.
Latin American airlines experienced a decrease in freight demand in June 2019 of 1.0 per cent compared to the same period last year and capacity increased by 4.6 per cent. Much of the decline in traffic can be attributed to weakness in the within-South America market (especially Brazil and Argentina) where FTKs fell 6.5 per cent.
Wole Oyebade
FAAN Boss Restates Commitment To Improve Airport Operations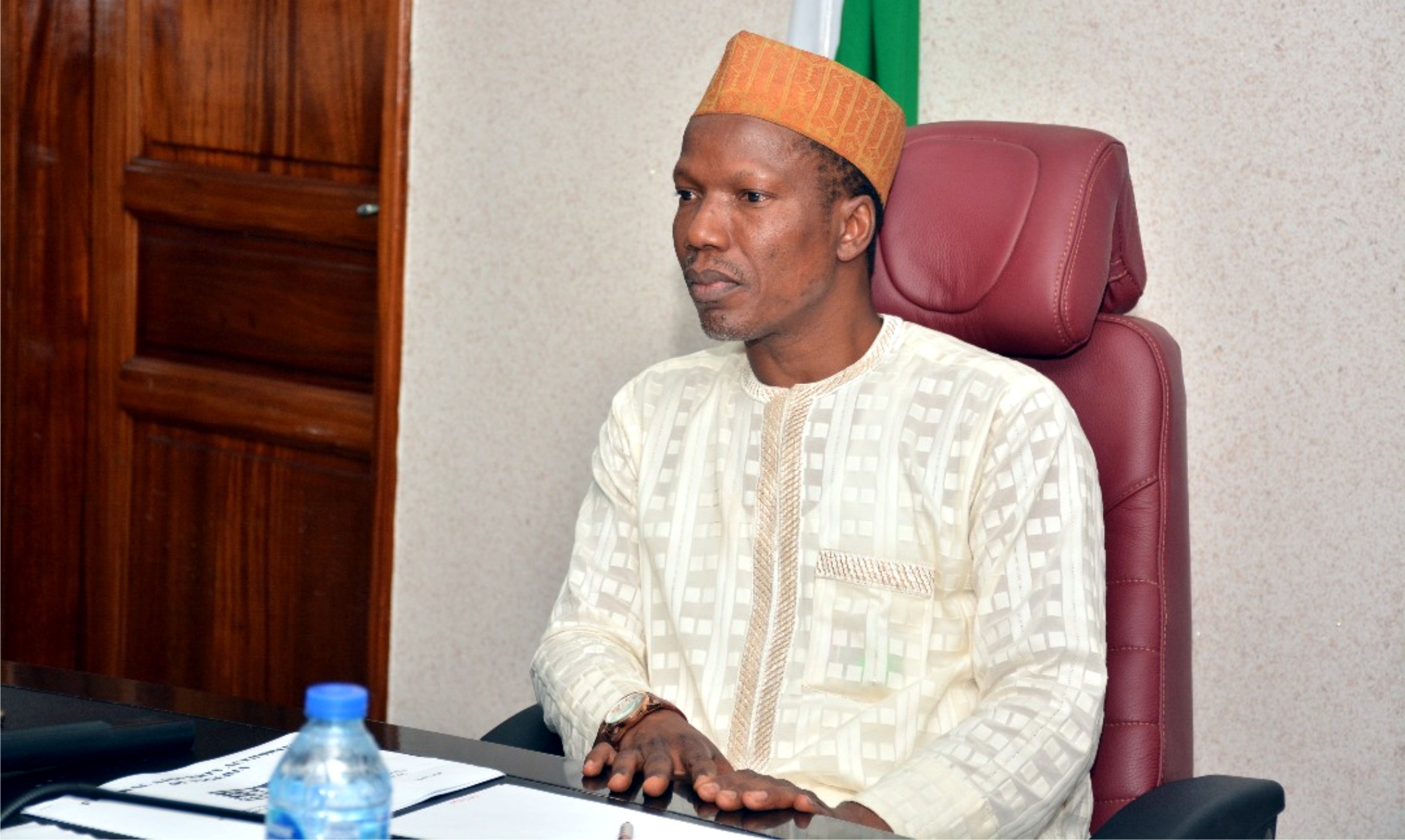 The new Managing  Director of the Federal Airports Authority of Nigeria (FAAN), Capt. Rabiu Yadudu, says he is determined to improve airport operations in the country.
He said that aviation industry all over the world had moved up through the adoption of new processes and technology and that Nigeria as a well respected nation could not afford to be left behind among other countries.
Yadudu who disclosed this at a stakeholders' meeting in Lagos, Wednesday, explained that the aviation industry has evolved new technology and new processes, and urged aviation stakeholders to embrace the new trend.
"The industry is moving with new technology and new processes, and it is either you are going forward or you are moving backward, and so we have to keep improving services, processes and procedures.
" Primarily, I need to say in the next few months, we are going to concentrate on improving ourselves and I think the best way is that we are going to improve the agency by discipline.
"We must sustain a high level of discipline year-in, year-out as it allows you to perform to the best of your ability. We must maintain a high standard in terms of personal discipline in the discharge of our professional responsibilities, and with all these qualities, we can accomplish all", he said.
The new FAAN boss, however, commended his predecessor, Engr. Saleh Dunoma for successfully leading the organisation with his wealth of experience gathered during his years of meritorious service in the authority.
He described Saleh as a professional whose experience would be needed for further development of the aviation sector and therefore promised to maintain a regular contact with him whenever there was need for his assistance.
Stakeholder Calls For Rebuilding Of MMIA
An international business executive and a regular air passenger at the Port Harcourt International Airport, Omagwa, Chief Marckson Ndukwe, has called on the Federal Government to rebuild the Murtala Mohammed International Airport, Lagos, saying the airpot's capacity is being over stretched.
He said that the Lagos airport which was built in 1979 had never had any expansion work done on it, in spite of the increase in the number of foreign and indigenous carriers using the airport.
Ndukwe who made this known while speaking to aviation correspondents in an interview at the Port Harcourt International Airport, Wednesday, noted that the federal authorities had not done enough to meet up with the increasing population in air transportation in the country.
According to him, the construction giant in Nigeria; Julius Berger Nigeria Limited had carried out a comprehensive study on the reconstruction of the airport on the quest for rebuilding the airport.
"Since 1979 when the Murtala Mohammed Airport was built, no expansion work has taken place despite increase of foreign and indigenous carriers using the airport.
" The airport which was inaugurated in 1979 for 300,000 passenger capacity now processes about eight million passengers. Such mismatch does not portray Nigeria as a country planning for the growth of its aviation industry.
" The airport generates most of the income in the sector, and so it is only right it is given a facelift that it requires as the most busy airport in the country which should be developed as a regional hub within Africa", he said.
The business executive, however, urged the federal authorities and the airport managers to also consider other airports in the country like the Port Harcourt International airport among others, for competitive airline operations.
He said that the Lagos airport was almost congested with influx of airlines, whereas some other airports like the Port Harcourt airport has just few airlines that operate there.
Corlins Walter