Nollywood Set For Greater Heights In 2017 …As New Movies Storm Cinemas, Soon
Nigerian entertainment and culture were highlighted in the news of 2016 from several parts of the country backed by music, film, art and show biz. It was a great year for Nollywood as the industry witnessed various achievements and the release of block-buster movies. Some of the highlights of the industry include the Toronto International film festival. Eight Nollywood movies screened at the festival.
There were also box office success of movies like "Wives on Strike," 'A Trip to Jamaica" and "The Wedding Party." The year also witnessed the release of other outstanding movies, including the 'Arbitration' '76', 'Green White Green," 'Ojukokoro,' '93 days' etc.
While it is too soon to predict what the movies industry would offer in 2017, one thing is certain, there would be overthyped movies, outstanding movies, underrated and box office winners among others.
Below are some of the movies, viewers are expecting to hit the cinemas and movies shelves and they are excited about them. They are:
Okafor's Law
The movie will probably be a box office winner. It is a controversial one with Jude Idada's theft accusations surrounding it. It screened at the Toronto International Film Festival. The star studded movie features Richard Mofe Damijo (RMD), Toyin Amakhu, Blossom Chukwujekwu, Ken Erics, Ufuoma MC Dermott, Kemilola Akindoja, Yvonne Jegede, Halima Abubakar, Mary Lazrus and Uche Nnaji. Others include Betty Irabor, Tinamba, Afolayan and Funke Bucknor.
Synopsis
Chuks (aka Terminator) is an ardent player with the ladies, he enjoys the attention of women including girl friends from the past, he believes that once a man has had a woman he forever has access to her. When challenged by his friends to see if he can prove the veracity of that theory with three ex-girl friends from his school days within 21 days, he accepts it.
Turning on his best charm, he sets off to try and prove himself, but his guest brings him to three women, Ifeoma, (FiFi), Kemi and Ejiro whose stations in life have changed drastically since school days. This challenge of their various new statuses make his guest to win the bet more and more insurmountable as he tries to prove the immutability of the age old law, Okafor's Law.
Something Wicked
It is a psycho drama, it has talented actors. It is Okey Uzoeshi and Isioma Osaje's debut as producers. The movie which is directed by Yemi Morafa is scheduled for release on Februrary 13, 2017 and features: Gabriel Afolayan, Iretiola Doyle, Ivie Okujaye-Egbo, Adesua Etomi, Beverly Naya and Oke Usoechi.
Synopsis
Something wicked is the story of a widow (Hauwa), whose recently orphaned nephew Abel, moves into her home from the violence riddled Northern Nigeria after the murder of his parents. Abel has a difficult time fitting into his new family, while Hauwa struggles with the challenges of balancing a failing business and single parenthood.
This family bond is tested when they are thrown into a life threatening situation and we see how easily his understanding led to misconceptions and premonitions are sometimes the only warning we get in this game of life and death.
Industrieet
It is produced by Funke Akindele-Bello. The upcoming series is a music oriented TV drama based on the African entertainment scene and will focus on survival in the entertainment industry and on the hustle in the ghetto.
It stars K. Switch, Charles Okocha, Mo-Easy Freez of Cool FM, Lydia Forson, Linda Ejiofor, Tina Mba, Kunle Coker, AkahNnani.
Mami wata
It is a film by C. J. Fiery Obasi who helmed the 2014 horror film 'Ojuju. Mami wata is a genre blending revenge thriller based on the mami wata (mermaid entity), folklore of Western Africa.
The feature film which is a female driven story will star: Lucy Ameh, Blessing Ese Samuel, Paul Utomi, Kolade Shashi, Brutus Richard and Bolaji Ogunmola as mami wata.
Catcher
It is a Walter Waltbanger Taylaur film. The movie stars Kiki Omeili, Blossom Chukwujekwu Ghenre Ajibade, O.C. Ukeje, Beverly Naya, Tope Tedela, Omawunmi Dadda, Alexx Ekubo and Wofai Dada.
Lost in London
It is a comedy and features Ime Bishop Umoh (as Okoro) who is considered by many as a comic relief. It also stars Alexx Ekubo (as Bona) and Velerie Okeke, written and produced by Uduak Isong Oguamanam and directed by Sunkamni Adebayo.
Dance to my beat
It is a star studded movie directed by Paul Igwe who helms the hilarious sitcom clinic, matters the upcoming movie stars Joseph Benjamin, Mary Lazarus, Mary Remmy Njoku, Kehinde Bankole Justice Nuagbe (Ush bebe), Toyin Aimakhu, Oma Nnadi Uzor Osimkpa. Blessing Onwukwe, Lilian Afegbei etc. Dance to my beat is set for a 2017 release.
Dere
It is an Africa adaptationof the popular Cinderella story produced by Mo Abudu. The upcoming miniseries revolves around Dere named Cinderella by her eccentric paternal grandmother. She is the precocious beautiful, naive, indulged and only child of Kosoko who graduated with a first class from St Andrews University in Scot land and studying law and international relations.
She is an avid social media user, reader and film enthusiast, once back in Nigeria her long time boy friend dumps her, increasing her sense of isolation, desperation and desolation.
Dere stars Gbenro Ajibade, Weruche Opia, Keppy Ekpeyong, Emmanuel Ikubese, Shaffy Bello among others.
Directed by Asuri Oluseyi, the movie stars Toyin Aimakhu, Frank Donga, Ali Nuhu, Maryam Booth, Ibrahim Daddy, Isa Bolloja, Rahama Saduu and HAdizasoja.
Hakkunde is an intriguing story of young graduate who battles everything including love family discrimination, drug, abuse, tradition and insecurity. It follows his journey to self discovery and actualisation.
The story is characterised by actions and reaction that defines the everyday Nigerian society, with its ups and downs ad with a particular focus on the life of a job hunting graduate Akande who found himself in totality, while seeking for a job and better life. The movie was shot in Kaduna and Lagos.
BET 2019: Falz, Only Nigerian Rapper Nominated For Awards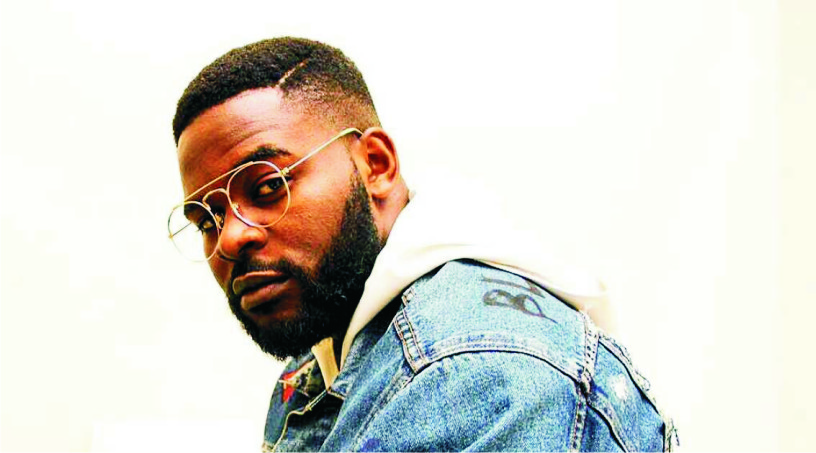 Nigerian rapper and actor, Falz (the Bahd Guy) has been unveiled alongside other international artistes as nominees for the 2019 BET Hip-Hop Awards.
The 28-year-old rapper was nominated in a new category BET launched to honour artists from around the world.
Falz contends with artistes from Africa, Europe and Canada for the new Best International Flow.
This year's nominee list, which was released yesterday by Billboard sees Cardi B leading the pack with 10 nominations.
Following closely are DJ Khaled, Travis Scott, and J.Cole with an astonishing 8 nominations each.
Drake, who led the 2018 nominations, falls to third most nominations this year with 7 nods.
The 2019 BET Hip Hop Awards will air Tuesday (October 8) at 8 pm EST on BET internationally and BET Africa on October 9.
Yvonne Chaka-Chaka Condemns Xenophobia In S'Africa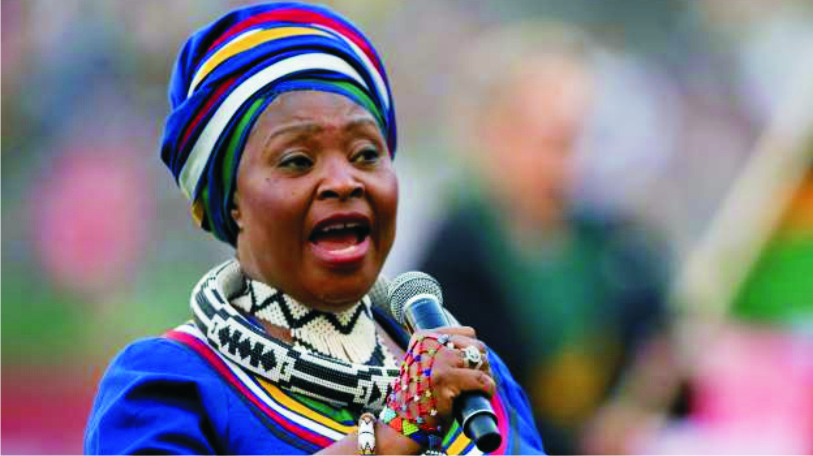 Xenophobic attacks in South Africa have been going on for a while now as local citizens' clamour for foreigners to leave the country. South African public figures are now joining hands to strongly condemn the attacks that have left at least five people dead in the past week alone.
The recent spate of the xenophobic attacks seem not to be targeting only foreigners as legendary songbird, Yvonne Chaka-Chaka found herself on the receiving end of the attacks after her daughter's shop in Maboneng, Johannesburg was destroyed over the weekend by xenophobic looters.
According to the veteran singer, her daughter and staff at the store were inside the shop when the looters attacked. However, they were not harmed as they did not confront the attackers. "They stole everything, all the clothes and everything in the shop. Even the mannequins are on the floor. It is terrible. There was a lot of damage." Yvonne said.
"She is fine. It is very sad but we are just glad she and her staff are safe. It is a very big blow."
Ma Yvonne, as she is fondly referred to in her home country, condemned the attacks that she says are portraying South Africans in a shameful negative light.
"You try to help other people and do your best for the community, but when something like this happens it is very disappointing.  You travel to different countries but when something like this happens, you feel very ashamed as a South African." She said as she pointed out that South Africans had the strong spirit of Ubuntu: "South Africans have lived with different nationalities and supported other nations. It is sad to see this because I know South Africans are good people."
The veteran singer and humanitarian joined the list of South African public figures who have come out to strongly condemn the xenophobic attacks.
America based South African comedian Trevor Noah echoed the words of opposition politician, Julius Malema, reproving the attacks. In a video post shared by the celebrated comedian, the Economic Freedom Fighter (EFF) leader calls on South Africans to cease the barbaric acts. He goes on to warn that once done with those they deem foreigners, the attackers will turn on fellow South Africans as it is only a myth that foreigners have stolen job opportunities from the locals.
"They're going to say, 'The reason we don't have jobs here, is because of these Zulus. They must go back to Natal. Xhosas must go back to Eastern Cape, Shangaans must go back to Limpopo.' Because there will be no foreigners left to fight." Malema opined.
South African socialite and dancer Zodwa Wabantu also boldly slammed the attacks calling the looters "our lazy brothers and sisters." The controversial entertainer called on her fellow South Africans to stop hiding in the guise of xenophobia to rob hardworking citizens.
"As South Africans, this is so wrong. This is not xenophobia; this is not about us hating our brothers and sisters from other countries. This is people taking things from people who are working hard. I hate it," Zodwa said.
The attacks are said to be instigated by the need to address the uneven distribution of wealth among black South Africans and the disenfranchised natives protesting the increasing number of African migrants who they claim are taking over local jobs.
Davido Joins Chris Brown On Stage For IndiGOAT Tour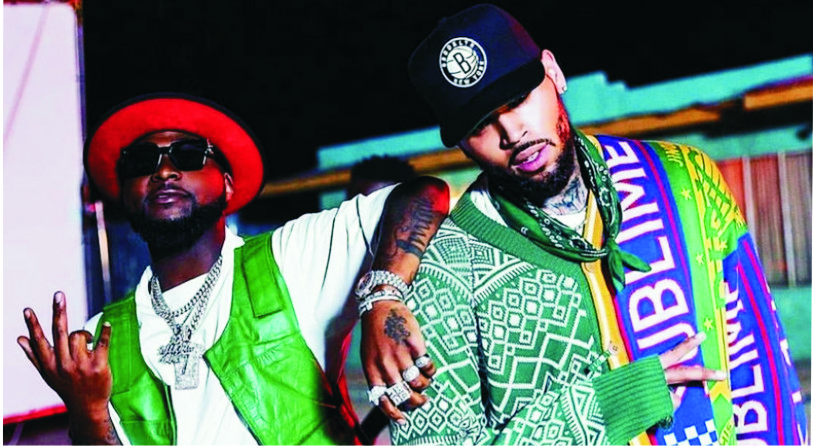 Chris Brown's IndiGOAT tour landed New York on Saturday, September 14, 2019, and Davido graced the stage of the first day of the tour.
Breezy brought Davido up on stage to perform some of his hit songs including 'Fall' and 'If' before rounding it up with their joint effort, 'Blow My Mind'.
The show had Davido and Chris Brown performing together at Barclays Center in Brooklyn, New York.
Davido announced on his Instagram account on Sunday, September 15, 2019, hours after the event.
In a recent chat with Apple's Beats 1 Ebro Darden, Davido tells the story of how he met and recorded a song with Chris Brown.
He says, "We have a mutual friend actually, Hoodie. I spoke to Chris in December last year on facetime for a minute. But then, we didn't link. My friend (Hoodie) would tell me that he likes this record I did last year (Assurance)…
"So I come back to LA and I'm recording the album and I'm making this record (Blow My Mind) – shout-out to Shizzi and Wurld, they produced and co-wrote it too. I sent the record to the Hoodie and then I was on a flight for 12 hours to Italy. And when I landed in Italy, the verse was in my email. I ain'tspeak to Chris a day in my life. I only spoke to him once…
"Then he came for the tycoon fest in Atlanta… I just got to the hotel and they say, 'Oh yeah, this is your key, Chris got you a room right by his…' I spent three days in Atlanta with Chris, it was crazy, I lost my phone, you know how that goes… And then he (Chris) was like, 'Yo, let's go to LA to shoot the video."
'Blow My Mind' is one of the songs on Davido's upcoming album titled 'A Good Time'. The singer also hinted that he's working on a joint album effort with Chris Brown.