Sacked LG Chairmen Reject Fayose's N35m Offer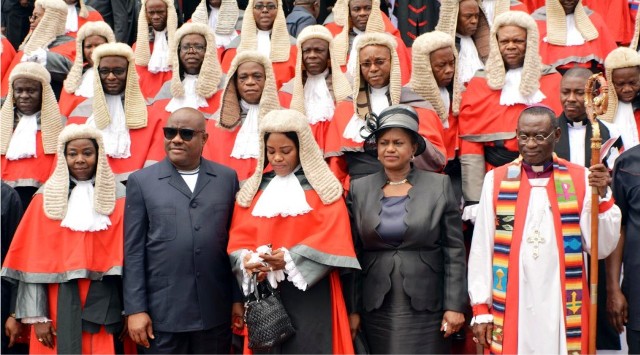 The 16 former Ekiti
local government chairmen sacked by former Governor Kayode Fayemi have rejected the N35 million offered by Governor Ayodele Fayose out of the N3.3billion owed them.
It would be recalled that the Supreme Court had on December 9, ordered the State Government to pay the chairmen and councillors N3.3 billion as compensation.
In a unanimous judgment read by Justice Chima Nweze, the Supreme Court held that the sack by Fayemi was illegal and unconstitutional.
Mr Ogunbiyi Olasunakanmi-Synergy, who led the sacked chairmen, made the rejection known at a news briefing last Thursday in Abuja.
He said that an attempt to subvert the Supreme Court's judgment would be resisted by "the good people of Ekiti'' and called on Fayose to obey the verdict of the apex court.
Olasunkanmi-Synergy said that violating the Supreme Court over would amount to total disregard to the judgment of the court.
"All the local government chairmen between 2008 and  2010 met today and unanimously rejected the governor's offer because accepting such offer will be tantamount to disobeying the Supreme Court,'' he said.
He said that any negotiations from the governor should be done through the association's lawyer, Mr Obafemi Adewale.
He called on the governor to act in the interest of the people who served the state "meritoriously''.
The former chairman, therefore, said that denying them their benefits would not augur well for the members.
Children's Right To Privacy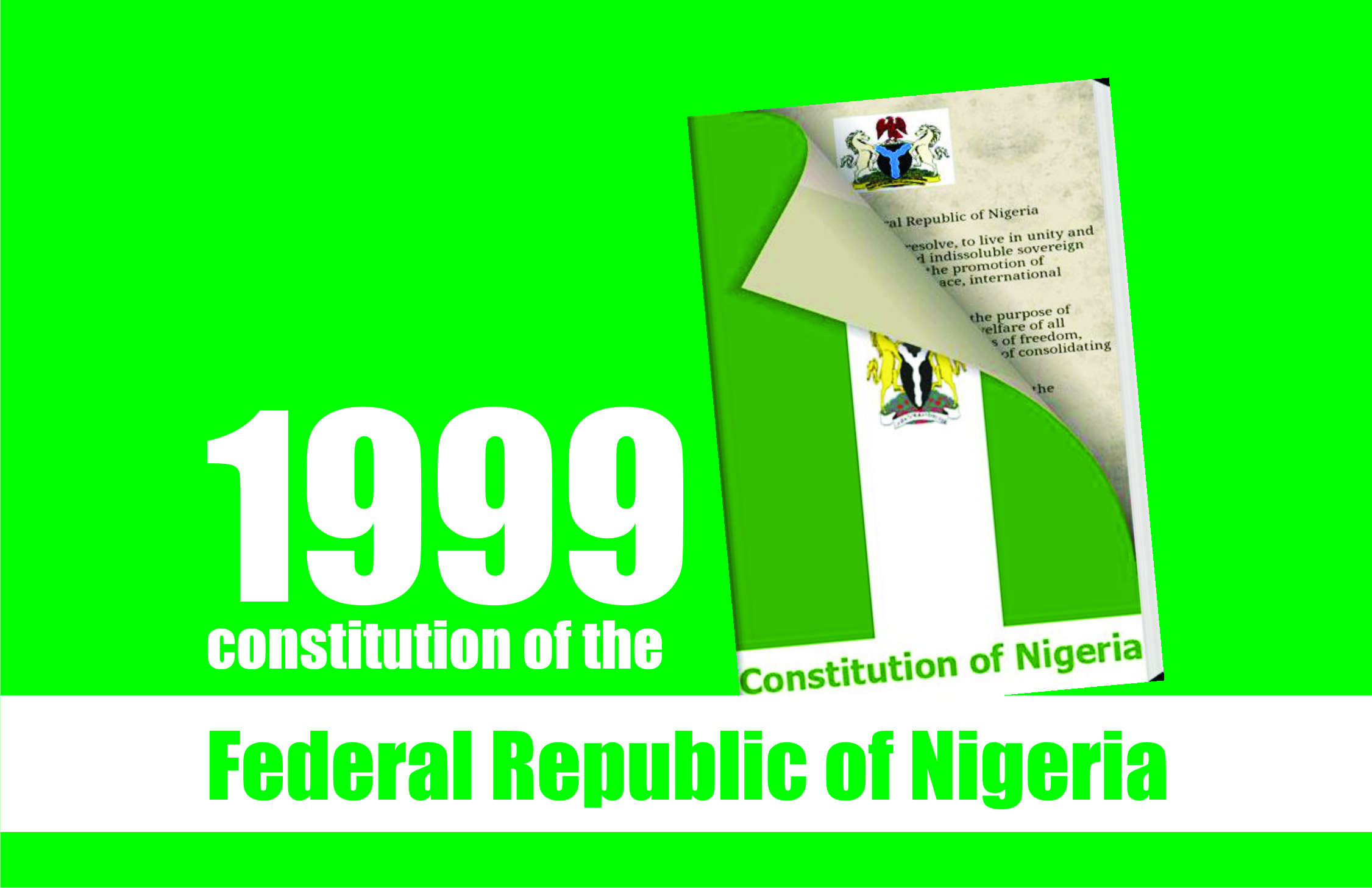 Section 37 of the 1999 constitution of the Federal Republic of Nigeria (as amended) and section 8 of the Childs Rights Act provides for Childrens Right to Privacy. Who is a child? In international law, a child is a person under the age of 18. But according to Abraham Lincoln;
"A child is a person who is going to carry on what you have started. He is going to sit where you're sitting, and when you're gone, attend to those things which are important. You may adopt all the policies you please, but how they are carried out depends on him. He will assume control of your cities, states and nation. He is going to move in and take over your churches, schools, universities and corporations. The fate of humanity is in his hands".
Children's right to privacy is multifaceted. In general children's privacy is more likely to be respected in a digital environment where;
-Children's can privately and securely access information.
– Children communication and personal data are sufficiently protected from unauthorized or intrusion. Going online can put children's right to privacy at risk of intrusion, although the internet gives children instantaneous access to huge quantities of beneficial content, and offers a uniquely participatory pathways to empowerment. It is worthy to note that well intended measures to prevent children from being exposed to potentially harmful messages or materials, such a s parental controls may in some circumstances end up hindering children's development into skilled, confident and responsible digital citizens. As true as this maybe, am still an advocate of parental control, because on a scale of balance, harmful material weigh equally with the educative ones.
How then can the children's right be preserved and protected? In my opinion, reasonable regulations must be put in place. The use of interment and social media is a global thing, so we can align with the International Telecommunication Union child online protection initiative, that takes a holistic approach to promoting child online safety by developing a strategy that covers five key areas, to wit:
1. Legal measures
2. Technical and procedural measures
3. Organisational structures
4. Capacity building
5. International corporation
Children's privacy and freedom of expression should be protected and respected in accordance with their evolving capacities. Rather than trying to keep children off the interment, which lets face it, isn't going to be easy. we should focus on educating the children on media literacy. Schools and parents must work together to teach children how to protect their privacy online.
Ikeja Computer Village: Court Hears Suit Challenging Levies Imposition, Nov 19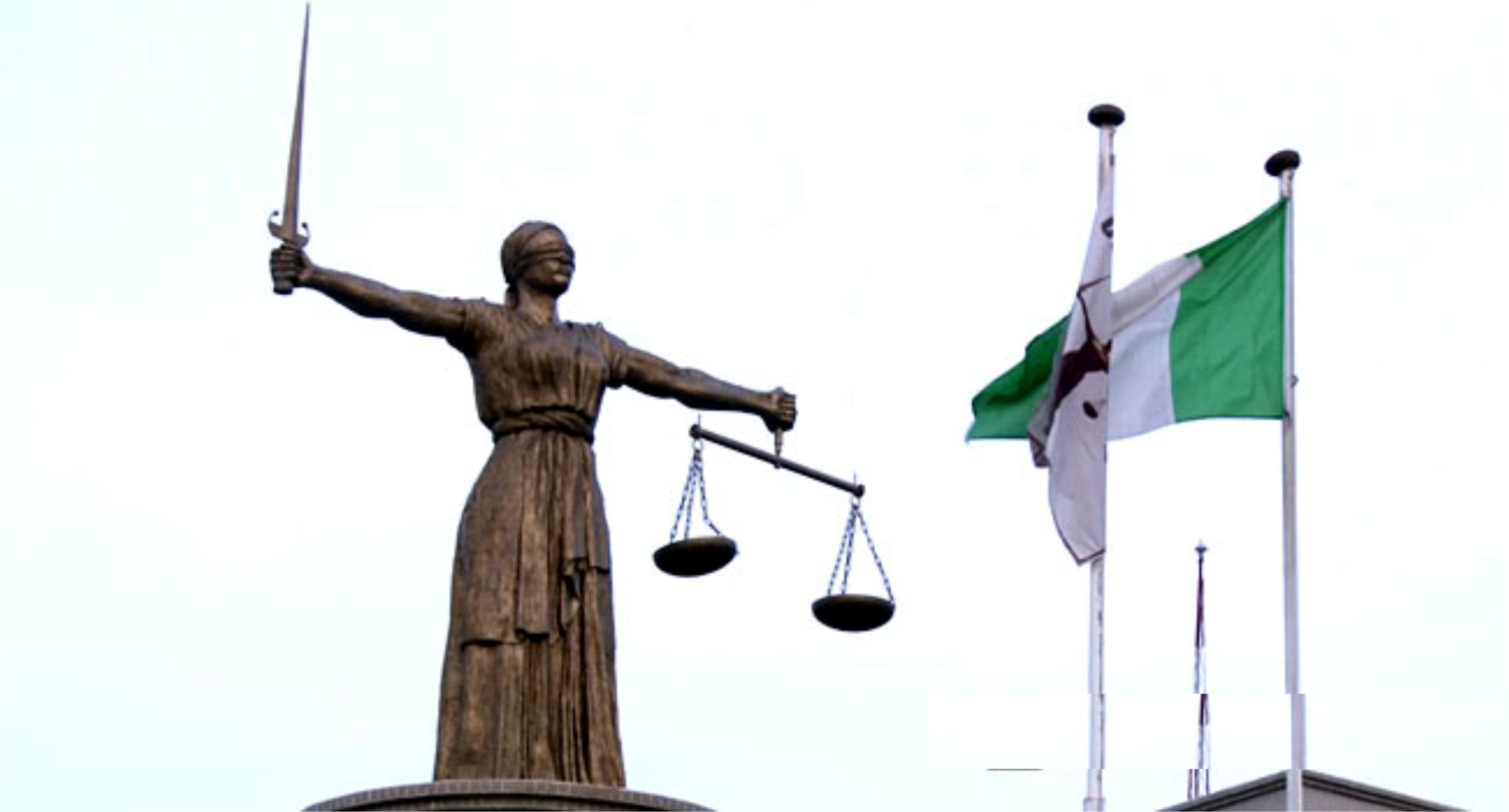 A Federal High Court in Lagos yesterday, adjourned until November 19, to hear a suit challenging the imposition of levies in the Ikeja Computer Village.
The Fundamental Rights suit, marked FHC/L/CS/1568/19, is filed by one Prince Ochokwu Obieze through his lawyer, Mr Ikechukwu Chiaha.
Joined as first to fourth respondents are: Inspector- General of Police, Commissioner of Police Lagos Police Command, Area Commander Area F Command and one IPO, Jennifer.
Also joined as fifth to seventh respondents are: Mr Tony, Mrs Bisiola Azeez, (Iyaloja) and Mr Adeniyi Olasoji (Babaloja).
Obieze, the applicant, is seeking a declaration that the incessant molestation, threat to kill, harassment and his detention by the first to fourth respondents at the instance of the fifth to seventh respondent is illegal.
The Tide source reports that the case could not proceed yesterday as the court did not sit, hence the new date for the hearing of the suit.
In the originating motion, applicant seeks declaration that the forceful invasion of his business premises at the Computer Village, Ikeja on August 8, by tugs for refusal to pay "unjustifiable levies" made by the fifth to seventh respondents is unlawful and illegal."
He also wants a declaration that his beating, harassment, and intimidation in the market place by the fifth to seventh respondents in company of their tugs, due to his refusal to accede to an illegal levy in the computer village is unlawful.
The applicant also seeks a declaration that the inhuman treatment meted on him during his detention by agents of the first to fourth respondents at the instance of the fifth to seventh respondents, is a flagrant violation of his fundamental rights.
He, therefore, seeks an order of perpetual injunction, restraining the respondents from further infringing or violating his rights.
The applicant also seeks an order, restraining the respondents from further "forcefully and  exploitatively" demanding payment of the said levies from him.
Applicant wants an order restraining the respondents from forcing and torturing him to denounce his membership of the Computer and Allied Products Dealers Association of Nigeria (CAPDAN).
Besides, the applicant seeks payment of damages in the sum of N25 million against the respondents for the violation of his rights as well as aggravated and exemplary damages in the sum of N2 million.
He also wants a public apology from the respondents to be published in two national dailies.
Lawyer Blames Poverty For Rising Crime Wave
Rising criminal activities in Rivers State have made residents live in fear, a Port Harcourt-based lawyer has said.
Speaking with The Tide, Mr Victor  Elenwo in Port Harcourt recently said that the rise in crime was due to the rate of poverty, and cultism which were closely related.
According to Mr Elenwo, more than sixty percent of the youth are unemployed due to lack of job opportunities in Rivers State.
He also said that some uneducated youth who could not find any job opportunity indulged themselves in criminal activities which the state government should tackle.
"Again, the capital of our dear state is flooded due to the rural-urban migration, people moved to the city from rural areas in search of greener pasture all over the world and this has placed a heavy burden on the government of the day, Consequently the youth who are the most vulnerable have resorted to crime''.
He also added that most of the vulnerable youth were lured through friends and peer groups influence to indulge in crime.
Elenwo stressed that the state government should solve the problem of joblessness by building industries and factories across the 23 local government areas in Rivers State.