Udom Explains Sack Of 5,000 Teachers
The Akwa Ibom State Governor, Emmanuel Udom has said that the state government took the decision to terminate the employment of 5,000 teachers because it considered the interest and future of majority of the people of the state as a priority.
The governor said this while giving clear explanation on why the government took the decision in view of a plethora of misconceived positions, especially of opposition parties and individuals on the issue.
"We have read a plethora of analysis- most patently skewed to fit certain pre-conceived political narratives or to score some fleeting political points concerning the issue of the 5,000 'teachers' whose flawed and fraudulent letters of appointment the state government had rightly terminated, and we wish to again, set the record straight on the issues," Udom stated.
"We wish to inform the members of the public, especially those who were affected by the exercise, that government would have had no reason to terminate their appointments, if the exercise had been carried out properly and in strict accordance with the laid down rules and procedures.
"There is no responsible government anywhere in the world that will fold its arms and allow crooks, scammers and con-artistes to organize a process that would produce those whose job it is, to teach our children; those who would shape their future, their moral foundation and provide them the needed foundational skills that would enable them compete for the jobs of the 21st century.
"It bears repeating here the majority of the  'teachers' did not possess even secondary school education certificates, but had conveniently gone to the black-market to obtain various university degrees to give legitimacy to their pursuits.
"Those 'qualifications' upon further review were seen to have been fake, as the universities they purported to have attended did not have records of such students or ever awarding such degrees. The records were carefully scrutinized and they all turned out to be fraudulent. Which government will allow such a fraudulent exercise to stand?," Udom asked.
The governor assured that the recruitment exercise would be thrown open soon, and advised all those who have the required qualifications among the 5,000 to feel free to re-apply, saying that priority will be given to them, provided they have the right qualifications.
"Government is not about sentiments, and we should resist the narrow impulse to play politics with education which directly impacts our children's future," he warned.
"We may have political disagreements or belong to different political camps, which is healthy in a democracy, but we should never play politics with the future of our children, they are our treasure, our future and our hope, the reason why this government places high premium on their growth and development," Udom added.
NAF Probes Attack On Civilians In Yobe
The Nigerian Air Force said, yesterday, that it has commenced investigation into the alleged bombing of civilian settlements in Yobe State by fighter aircraft while trailing suspected Boko Haram terrorists.
A statement by the Director of NAF Public Relations, Air Commodore Edward Gabkwet, said, "Following intelligence on Boko Haram/ISWAP movements along the KamadougouYobe River line, an aircraft from the Air Component of Operation Hadin Kai was detailed to respond to the suspected terrorists activities in the area along the Nigeria/Niger border at about 0600hrs on September 15, 2021.
"The aircraft while operating South of Kanama observed suspicious movement consistent with Boko Haram terrorists' behaviour whenever a Jet aircraft is overhead.
"Accordingly, the pilot fired some probing shots. It is important to state that the area is well known for continuous Boko Haram/ISWAP activities.
"Unfortunately reports reaching Nigerian Air Force (NAF) Headquarters alleged that some civilians were erroneously killed while others were injured.
"Initial release denying the involvement of NAF aircraft was based on the first report available to the Air Component which was subsequently forwarded to NAF headquarters that civilians were bombed as the aircraft detailed for the mission was not carrying bombs.
"Therefore a Board of Inquiry has been set up to thoroughly investigate the circumstances of the incident."
Rivers LG To Give Grants To 80 Post-Graduate Candidates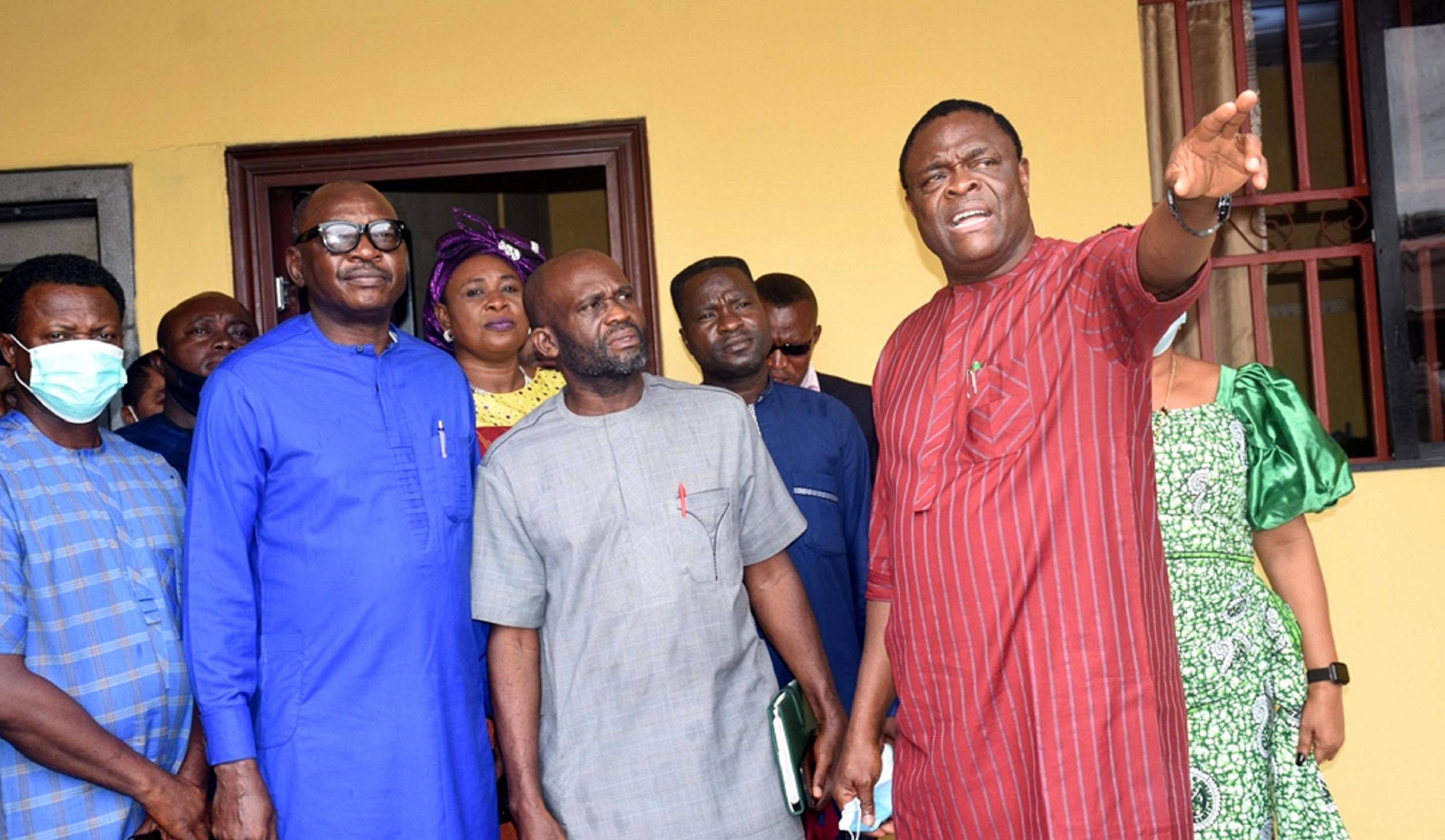 The Obio/Akpor Local Government Area of Rivers State, has concluded process of giving grants to 80 indigenes of the area to pursue Masters and Doctorate degree programmes in universities in the state.
The council Chairman, Barrister George Ariolu, disclosed this, yesterday, when the leadership of the Correspondents' Chapel of the Nigeria Union of Journalists (NUJ) visited him in his office at Rumuodomaya, near Port Harcourt.
Ariolu stated that grants will be given to 50 candidates to pursue Masters degree programme and another 30 to those pursuing Doctorate degree programmes in University of Port Harcourt, Rivers State University and the Ignatius Ajuru University of Education.
He said: "Our main focus as we promised our people is the area of human capacity development. Not that we don't have interest in infrastructures, we do.
"As it stands today, we are giving grants to our people, those who are interested in advancing their academic qualifications by taking up Ph.D and Masters degree programmes.
"For Masters degree, we have grants for 50 while Ph.D is 30 for now. But because of pressure, we will likely take it up to 50. We set up a committee made up three professors, an academic doctor, who is a senior lecturer and a lawyer. Today, they are conducting interviews for the applicants at the Rivers State University, Port Harcourt.
"Our catchment areas are University of Port Harcourt, the Rivers State University and the Ignatius Ajuru University of Education. Those are universities in Rivers State so that little money we will give will be of immense benefit to them."
Earlier in his remarks, Chairman of the Correspondents' Chapel of the NUJ, Amaechi Okonkwo, assured the Council Chairman of the support of journalists throughout duration of his tenure in office.
Okonkwo said: "We have had a relationship with you before now and we are happy with that relationship because we were getting quality service and advise from you.
"So, we deemed it fit and necessary to come to say congratulations to you and to assure you of our support through your stay as Chairman of Council."
Insecurity: Address Nigeria's Descent Into Chaos, Nigerians Tell UN Assembly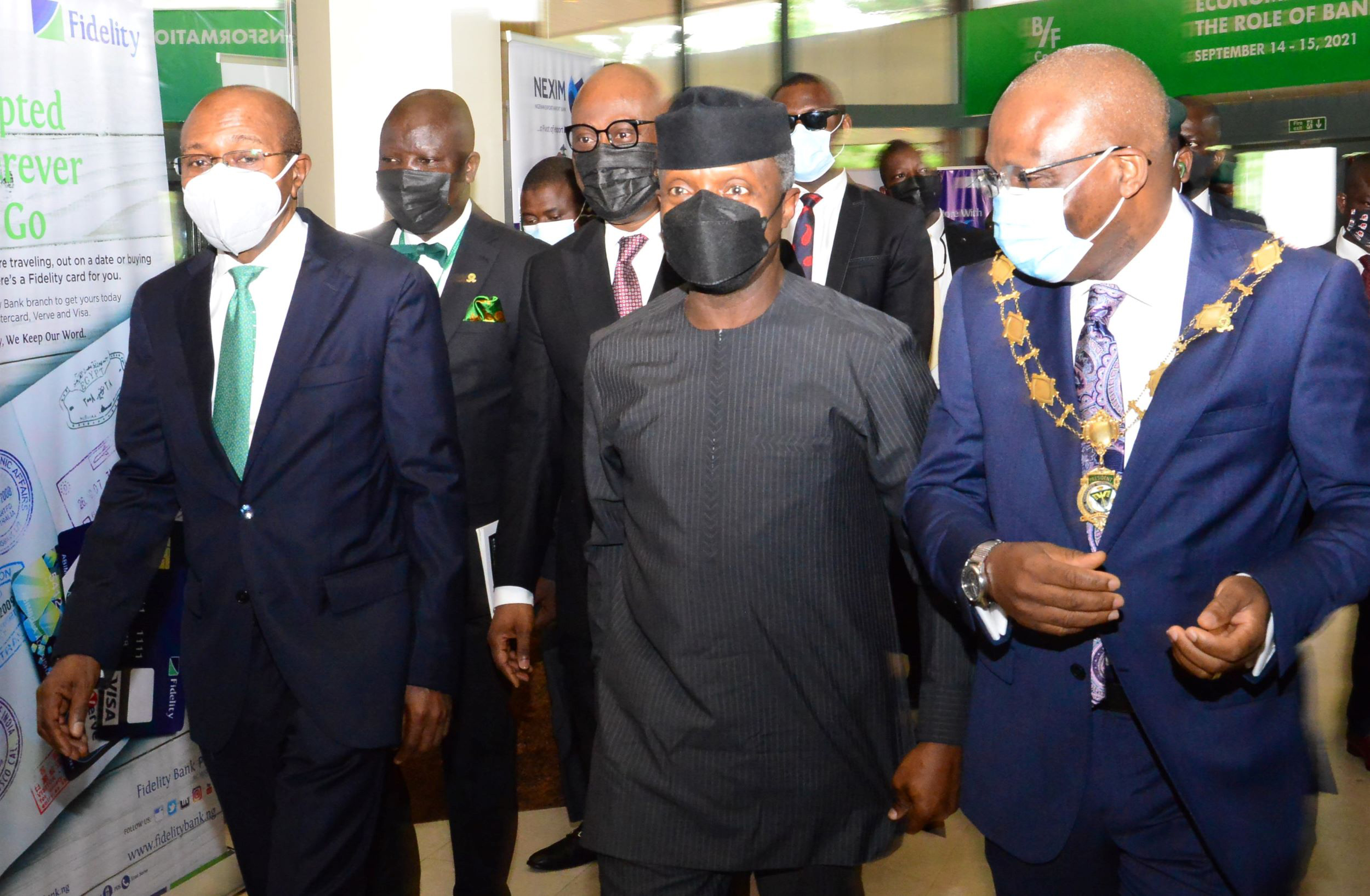 The Nigerian Indigenous Nationalities Alliance (NINAS), yesterday, urged the United Nations General Assembly to take urgent steps to address the country's alleged descent into chaos, saying that Nigeria has failed as a state.
This was contained in a letter addressed to United Nations Security Council, the Trusteeship Council and the General Assembly by NINAS at the 76th Session of the UN General Assembly in New York.
The letter was signed by Chairman of NINAS and Ilana Omo Oodua, Prof Banji Akintoye; Prof Yusuf Turaki of Middle-Belt Movement; and Secretary-General, NINAS and Lower Niger Congress, Tony Nnadi.
The letter reads, "We, the Indigenous Peoples of Nigeria at the Headquarters of the United Nations in New York to alert the United Nations, and the rest of the global community that the union of Nigeria has failed irredeemably; and is now at the verge of a violent disintegration with catastrophic consequences for global peace, and security as our population of over 200million would become an instant global refugee nightmare.
"Amidst the extraordinary difficulties inflicted by the imposition and enforcement of Sharia by a section of Nigeria in a supposedly secular union, the immediate reason for this looming catastrophe is the cocktail of mass killing, kidnapping and general banditry being orchestrated against the indigenous peoples of Nigeria by an invading Fulani militia masquerading as herdsmen in an undisguised ethnic cleansing campaign that progressively demonstrate the complicity of the Federal Government of Nigeria headed by President Muhammadu Buhari, a Fulani man, who as Commander-in-Chief of the Armed Forces of Nigeria is also the Life Grand Patron of the notorious Miyetti-Allah Cattle Breeders Association of Nigeria (MACBAN), that proudly takes responsibility for the murderous exploits of the Fulani herdsmen militia designated the fourth most deadly terror group.
"Compounding their impunity, the same Miyetti-Allah Cattle Breeders Association at a recent press conference organised to mock the planned NINAS million-man freedom march to the UN boasted to be in control of the UN through their daughter, the Deputy Secretary-General at the UN, Amina Mohammed.
"An indication that (Amina Mohammed) nominated to that exalted UN position by President of Buhari, is in some way a part of the grand protection design for the Fulani herdsmen in their bloody, onslaught against the indigenous peoples of Nigeria.
"It will be recalled that following widespread extrajudicial killings in Nigeria, the UN in August of 2019, dispatched a Special Rapporteur Mission to Nigeria led by Agnes Callamard. The damning verdict of that Rapporteur Mission was that the widespread extrajudicial killings were flowing from the unitary constitutional arrangements of Nigeria, which operates as a pressure-cooker for injustice and that Nigeria under that Constitution is a danger to global peace and security.
"The report warned that unless something is done urgently, Nigeria would snap, plunging its 200million population into turmoil that will trigger a large-scale refugee crisis of unprecedented magnitude at a time the global terror networks, ISIS, ISWAP and AL-Qaeda are already converging in Nigeria.
"That Nigeria has failed as a State is no longer a subject for debate, having emerged the global poverty capital, and playing host to two of the world's top four most deadly terrorists' organisation, with three-quarters of the constituent components (South and Middle-Belt), seeking urgent extrication by way of referendums from what has become a union of death.
"Looking back at the recent turn of events in Afghanistan, this freedom march to the United Nations Headquarters in New York, is to alert the global community of the rapidly degenerating situation of Nigeria, and to invite United Nations, particularly the Security Council, and Trusteeship Council, to initiate urgent steps to arrest Nigeria's descent into chaos, as besieged communities drift dangerously to self-help."