Budding Artiste Needs Sponsors, Push
It is quite obvious that Ni
gerian artistes have taken the music industry in the country to greater heights by garnering global recognitions, awards and financial rewards for their efforts. Based on these laudable achievements, a Port Harcourt based upcoming artiste, Miss Janet Gogo, popularly known as 'Mummy Naija' has called on government and well meaning Nigerians to come to the aid of young artistes by promoting their talents to sustain the positive growth in the industry.
The 'Orukanam, Akwa-Ibom State-born gospel artiste who spoke with The Tide Entertainment recently, noted that here in Rivers State, The government has created an enabling environment and a level playing field for all musicians in the state both indigens and non-indigenes which is a source of encouragement, stressing that the absence of discrimination is a big plus to the industry in the state, He lauded Governor Wike for his contributions to the music clan in the state.
The multi-talented artist who said she joined the music industry in 2004 stressed that music is an inborn talent and a divine calling. She disclosed that she uses her songs to preach the gospel in order to bring mankind closer to God. According to her, she also preaches against social vices in society such as rape, cultism, kidnapping, armed robbery and moral decadence among others.
She stressed that apart from Gospel music she is also into other genres such as dancehall, circular, Afro Hip-hop, RnB, gyration and Raggae music based on her experience on Ajegunle which is dominated by Raggae and dance hall music. She said as a versatile artist her current album titled 'How Can We Make Nigeria Better?, Contains 8 tracks covering all the popular music genres in Nigeria. She disclosed that the album is yet to hit the market due to lack of promotion, sponsorship, marketer and financial support.
Miss Gogo pleaded with government and public spirited individuals to come to her aid to enable her achieve her aim of becoming a star like her role model Shakira. She also called on the older musicians to carry along the younger artistes for them to ably step into their shoes whenever they retire.
The popular artiste maintained that this will not only ensure continuity in the industry but provide employment opportunities for budding artistes. She noted that there are so many talented artistes in the state whose talents are not being promoted or harnessed which has brought about untold hardship and frustration. She urged the older artistes to have a change of heart to ensure more achievements in the Nigeria music clan.
Report Rates Yemi Alade Better Than Tima Savage In 2016
The year 2016 has been incredible for Nigerian entertainment and whatever we achieve from now on, we will always reference this year as perhaps the major turning point in 21st century entertainment for us, particularly in the music industry. With this growth, we have seen Davido ink a massive deal with Sony/RCA, just as Wizkid has done. Crossing over to the females, Tiwa Savage has got something with Roc Nation under the tutelage of American hip hop mogul Shawn 'Jayz' carter and the possibilities remain unending for the local industry.
On the flip side, there's a brewing debate that Yemi Alade has had a more successful year than Tiwa Savage and so we thought to run through this discourse with as much available data as we could gather for the time being. We have analysed both stars based on their performances and star power for the year and we think Yemi Alade edged Tiwa Savage out for these three reasons.
1. Controversies: Since April 2016 when the world witnessed the tumultuous nature of Tiwa's marriage with ex-husband Tunji 'Tee Billz' Balogun, it hasn't quite been the same for the pop star. You can argue that she retained her endorsement deals and has managed to perform at some of the biggest African gigs in the US, but it is what it is. Critics will always maintain that the episode was a setback for her in one way or the other, even though we believe she did an excellent job bouncing back from it. Yemi Alade on the other hand has had a near-impeccable record this year as far as social media dramas and controversies are concerned which is a huge plus.
2. Local Audience/Demographics: While Tiwa Savage has forayed into the international market with particular emphasis on the American audience base, many are of the opinion it is a wild goose chase. They maintain that it is almost impossible for an African to come from outside the continent and dominate the sounds except him or her is resident there and 'playing ball' in total conformity with the culture of the core American. It remains to be seen how far she goes with this.
But on her part, Yemi Alade has remained true to her root, connecting with a sizeable chunk of the African market and churning out materials appealing to their ethics, their existence as a people as well as performing on possibly very big stage. The continent has set up for their entertainer.
.3 Awards: With Yemi Alade's MTN MAMA award for Best Female Act for 2016, it makes it two years back to back for her and hardly anyone is in doubt of her artistry. We believe it is the result of persistence drive and staying true to ones root because not only did Tiwa Savage drop her R.E.D album in late 2015 which served as an early start for her 2016 campaign, she also dropped a deluxe version of the album in 2016 so that whatever the case she had ample materials with which to jostle for the top shot on the continent.
Expose Of Naija Artistes Women Are Dying For
Music is the language of the soul as they say and every music lover knows listening to a song you like can make you feel a lot of things at once. The music industry in Nigeria has grown over the years and more Nigerian artistes keep getting global recognition for their music. These days, women not only want to move to their songs, their hot body and swagful personality triggers many other things.
It's not every day you find yourself wishing to be held by a musician because of his physique or his lips but it seems some of our favourite artistes have perfected the act of making girls swoon over them. Asides from the great tunes that have girls rocking, their faces and mannerism also have girls blushing and some feeling funky in various parts of their body. Below are the Nigerian artistes that are confusing Nigerian ladies.
1. Burna Boy
It's not just his reggae-dancehall songs that have the girls wanting more from this talented singer. Damini Ogolu was born in 1991 and hails from Rivers State. The Fela inspired musician released a hog song back in 2012. The song had every lady rethinking guys they turned down as per the lyrics of the song. The "Omo Aristocrat" as he calls himself is a favourite of many.
2. Peter Of Psquare
When you meet a man that can sing and dance, two things come to mind; hot and incredibly hot. Peter is one of the Okoye twins, born in 1981. He and his identical twin developed a flare for music back in secondary school and both have been unstoppable ever since. Peter might be married, but still reps in the well-built six sexy Nigerian musicians that make girls wet body department, which has girls wishing many things.
3. Iyanya
You know the things they say about Calabar ladies and guys. Well Iyanya is a clear representation of that, stereotypical thought. The 'Kukere' singer has an amazing physique and to top it off, his dance moves are fire!
4. Flavour
Who doesn't like some Flavour in their life? Chinedu Okoli is that Igbo boy that will literally make you blush at first sight. Not only in the multi-talented, the Enugu-born musician started his career at the early age of 13. With a couple of h it tracks off his long list of albums. Flavour is easily the go-to-choice for weddings. Although, we are not sure how grooms feel having this out-of-a magazine sexy man perform at their wedding, we are sure the singer is very entertaining and his melody is sweet.
5. Lynxx
Remember the hig song 'Change Your Parade' by Lynxx as a knight in shinning armour looking to change the parade of the girl of his dreams. With his gorgeous physique and cute face, it was not difficult to have the ladies swooning, Lynxx these days is the man every girl wants to take home as he's gotten more spiritual and still hot. If you want a fine godly man with a loaded wallet, look no further.
6. Dbanj
From his sexy body, to his Afropop fusion tunes, to the size of his bank account, D banj turns on the ladies in more ways than one. The Koko master himself was born in 1981 and started his music career in 2004 with the hit single, "Tongolo." Oladapo Daniel Oyebanko is a recipient of various music awards and signed on to Kanye's record lable, G.O.O.D music as a recording artiest. There have been rumours of the hot guy getting hooked secretly, this however, does not stop his female fans from wanting more of all he has to offer.
My Victory Resulted From Steadfast Prayers, Says MBGN Winner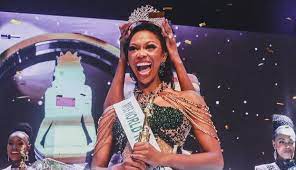 Winner of the Most Beautiful Girl in Nigeria 2021, Oluchi Madubuike, yesterday said that her victory was as a result of steadfast prayers.
Madubuike, who was crowned Miss Nigeria World 2021 on Saturday, took to her Instagram page to appreciate her family and other people who supported her in the journey.
According to her, she was victorious because of the steadfast prayers, love and support that she received from well wishes.
She said, "The little girl in me is screaming with joy at this new reality of mine. I'm sure my dad is with the host of angels in heaven celebrating me!
"I am so grateful to God most importantly for this opportunity and the hand of favour He placed upon my life. I am a living testimony of his divine work.
"To @silverbirdgrp , all our sponsors and partners, thank you all for this opportunity. I promise to maximize it to my fullest potential.
"This victory was a result of the steadfast prayers, love and support. I pray that God will find a way to repay everyone who contributed in a thousand folds."
Madubuike would be representing Nigeria at the 70th edition of the Miss World pageant to be held on December 16, 2021 in Puerto Rico.
Nigerian Female Celebrities Are Not Prostitutes -Movie Producer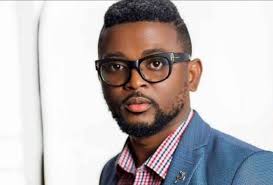 Nigerian movie producer, Samuel Olatunji, popularly known as Bigsam has debunked the idea that successful women in the entertainment industry earn their money through questionable means.
The Public Relations expert took to his Instagram page yesterday to condemn Nollywood actress, Nnaji Charity, who in her Instagram stories wrote that "being a female celebrity in Nigeria is more like an advanced prostitution."(sic)
"To say her post is uncharitable to women is stating the obvious. What is more uncharitable is the fact that she is a woman (that, I believe because these days, you never can tell), " the producer said.
He added, "What you are implying is that all these successful female celebrities, both in entertainment and outside entertainment are prostitutes, got to where they are, or are maintaining what they are by prostitution? Nothing could be farther from the truth.
Naming celebrities such as Linda Ikeji, Toyin Abraham, Funke Akindele-Bello, and Ini Edo, the Dear Affy producer attested to lucrative means by which several female celebrities he has worked with, make their money.
He said, "There was a time someone called me to say Linda Ikeji must be doing fraud or advanced prostitution to make the kind of money she has, that year, Linda was charging 50k per post (now it is 150k). I asked the person to open the blog and we did counting of sponsored post for that day as at 6pm, Linda has done about 20 sponsored posts. That year, Linda was raking in about 2 million daily. Before Covid and after, Toyin Abraham was making over 5 million monthly.
"About 10 years ago, we struck a major deal for Ini Edo, my first cut in the money was over 1.5m. Till date, Ini is making legitimate money quietly and in quick succession to have warranted talk that she's the richest actress in Nigeria. About two or three years ago, Funke Akindele Bello made over 1 million USD from just one of her projects."(sic)
Also mentioning the likes of Kemi Adetiba, Uche Jumbo, and Lizzy Jay, Bigsam said, "If you see all these women living life and living well, don't let your limited brain deceive you that they only make it by gracing beds of powerful men (some of these men actually live off them)."
"Women are doing well and it is possible for the upcoming one to do better without turning to prostitution," he continued.
He further encouraged ladies to ignore the claims by Nnaji as "she doesn't know what she's saying."
Wizkid, Omah Lay Bag High Nominations In AFRIMA 2021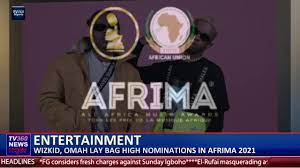 The African Union Commission and the International Committee of All Africa Music Awards have released the 2021 nominees' list.
The list, which was released on Wednesday, features over 400 songs from artistes in the 30 continental and 10 regional categories cutting across African talents and creatives living on the continent and in the Diaspora.
Leading the 2021 AFRIMA nominations scorecard is South Africa's sensation duo, Blaq Diamond with eight nominations for their song, 'SummerYoMuthi' in 'Best Male Artiste in Southern Africa'; 'Artiste of the Year in Africa'; 'Song of the Year in Africa'; 'Producer of the Year in Africa'; 'Best Male Artiste in African Inspirational Music'; 'Breakout Artiste of the Year'; 'Best Artiste, Duo or Group in African Pop'; and 'Best African Duo, Group or Band'.
Also, South Africa's Focalistic made it to the top of the list for his hit single, 'Ke Star' [Remix], featuring Davido and Vigro Deep with seven nominations including 'Best Male Artiste' in Southern Africa; 'Artiste of the Year in Africa'; 'Song of the Year in Africa'; 'Best Artiste, Duo or Group in African Dance or Choreography'; 'Best African Collaboration'; 'Best Artiste, Duo or Group In African Electro'; and 'Breakout Artiste of the Year'. Also, South Africa's Focalistic made it to the top of the list for his hit single, 'Ke Star' [Remix], featuring Davido and Vigro Deep with seven nominations including 'Best Male Artiste' in Southern Africa; 'Artiste of the Year in Africa'; 'Song of the Year in Africa'; 'Best Artiste, Duo or Group in African Dance or Choreography'; 'Best African Collaboration'; 'Best Artiste, Duo or Group In African Electro'; and 'Breakout Artiste of the Year'.