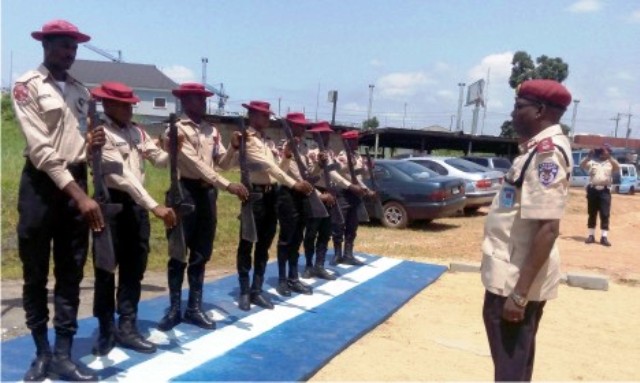 Governor David Umahi
of Ebonyi State has suspended the Chairman of the Academic Staff Union of Universities (ASUU), Ebonyi State University (EBSU) chapter, Prof. Ndubuisi Idenyi.
The governor also suspended Idenyi's predecessor, Prof. Emeka Nwakpor, for alleged gross misconduct.
The governor made the disclosure in Abakaliki during a 'phone-in- programme' where members of the public asked questions about the ongoing strike by ASUU in the university.
According to the governor, both union leaders misinformed lecturers in the university on what transpired at the meeting they held with him last Monday over the strike ASUU embarked upon.
"They politicalised the strike by misinforming the lecturers which is detrimental to the students.
"I, however, urge the lecturers to immediately call off the strike, as we will adopt the 'no work, no pay' if they refused to heed to my call," he said.
The governor also announced the termination of the appointment of the school's Bursar, Mr Chris Ngwuta,with immediate effect.
"I took the decision to terminate the appointment because he was re-appointed without following due process.
"He was reappointed for a second tenure by the school management without recourse to myself who is the university's visitor and the state governor; contrary to the laws enacted by the state House of Assembly.
"When I asked the school management, they said he was only re-appointed and that the re-appointment is normally done through the school senate and management.
" I, however, disagreed with this assertion because re-appointment is also a form of appointment and since the visitor made the first appointment, he should also be informed and his accent sought for his re-appointment.
"The enabling law talks about appointment and only mentioned re-appointment once,'' he said.
He directed the freezing of the accounts of the school until the lecturers resume duties and also announced the withholding of the government's subventions to the university.
He, however, promised the lecturers that their agitation and demands will be looked into and fulfilled as government have already set up a committee to look into the matter," he said.
The union embarked on the strike to press for the release of the 2014 professorial promotion and 2015 promotion of other cadres of academic staff.
The union is also protesting the slashing of their monthly salaries by the state government.