Meet Veteran Nollywood Stars Missing In Action
It has been observed lately
that some veteran Nollywood actors and actresses that we use to know for their excellent role interpretations in the make-believe industry have been away from the big screen for sometimes now. Among the stars are:
1. HANKS ANUKU
Nollywood star actor, Hanks Anuku is associated with bad guy roles in the Nigerian movie industry. He has an American accent, having lived in the United States for a very long time, yet he is deeply rooted in the African culture. He is well known by his fans for the notorious characters he portrays in the movie industry.
2. SUSAN PATRICK
Susan Patrick was born in Akwa Ibom State, she came into the limelight after she acted in the movie 'Sakobi'. She became a prominent character in the industry by playing her role effectively. She eventually faded away as a result of competition for most of the roles she acted.
3. SAINT OBI
Among the Nollywood actors, Obinna Nwafor is popularly known as Saint Obi. He is a prominent personity in the movie industry. Obi is best known for his roles in movies like Candle light, Sakobi, Goodbye Tomorrow, Heart of Gold. He has starred in over 60 movies.
4. LIZ BENSON
The Efik-born actress began acting when she was just a kid. Liz Benson was able to warm her way into the hearts of millions of Nigerian movie fans with her elegance and beauty. Benson has been known for acting brilliantly until she suddenly quit acting in 1996. She became a born-again Christian and started preaching the gospel.
5. SHAN GEORGE
Shan George is a Nollywood actress, singer, film producer and director. Prior to debuting in the movie 'Thorns of Rose', she had previously featured in a 1997 soap Opera titled 'Winds of Destiny'. She is an actress that cannot be neglected due to the rav-shing beauty she possesses. Shan has proved how competent she is in her profession. She is bet known for her role in the movie 'Outkast'.
6. ZACK ORJI
Zachee Ama Orji had his first movie in 1991, titled 'Unforgiven Sin' and after that, he has starred in different movies. Zack Orji is well known in the industry. Growing up in Cameroon, Benin and Togo, Orji speaks both English and French fluently.
7. SANDRA ACHUMS
Sandra Achums is one of the Nigerian actresses who were prominently featured in the late 90's and the early 2000s. Achums who hails from Imo State is no longer seen in the movie industry. She used to be on the cover of most Nollywood movies.
8. PAT ATTAH
Patrick Uchenna Attah, popularly referred to as Pat Attah is a Nollywood actor who hails from Anambra State. He used to be among the prominent actors in the movie industry some years ago. His first movie was in 1994 and he has featured in over 50 movies since then.
9. ERNEST ASUZU
The Nollywood actor Ernest Asuzu was born in Imo State. Ernest is said to have taken time off to re-brand and rediscover himself. Asuzu who was dynamic in his movie characters has also helped in contributing to the movie industry in the time past.
10. GENTLE JACK
The Nollywood actor, Gentle Jack, is also referred to as the macho of Nollywood. He came into the limelight due not only to his movie roles, but his personality and body build. These two things made him outstanding among his contemporaries.
11. RITA NZELU
Rita Nzelu is also one of the veteran Nollywood actresses. Nzelu started her acting career way back in the 90's. Although she is no longer seen in the industry, but her well composed works have contributed to her profile. The movie titled 'Living in Bondage' brought her to the limelight.
12. CLEM OHANEZE
Clem Ohaneze started his professional acting in 1995. He is a Nollywood actor with two decades in acting, but his breakthrough role was in 1998 when he featured in a big budget movie titled 'Endtime' Ohaneze has acted in over 500 movies before he briefly broke away from acting between 2006 and 2010 to pursue other interests including politics.
13. EGO BOYO
Ego Boyo played her first character in the Nollywood industry in the movie titled 'Violated', a film directed by the veteran filmmaker Amaka Igwe. Boyo's character in the movie violated brought attention to her.
14. CHARLES OKAFOR
Charles Okafor became a popular figure in the Nollywood industry, for his roles in the movies titled 'Domitilla' and 'Igodo'.
15. GEORGINA ONUOHA
Georgina Onuoha is one of the actresses who graced the Nigerian movie industry in the early 90's. In building her acting career, she has also contributed to the level the industry is now. She decided to stay off the screen after her marriage.
16. SAM DEDE
Sam Dede is a veteran Nollywood actor in the Nigerian movie industry who has built himself very high repute by starring in numerous movies including 'Issakaba'.
17. EJIKE ASIEGBU
Veteran Nollywood actor, Ejike Asiegbu is a popular face in the Nigerian movie industry. The theatre arts graduate is the ex-chairman of the Actors Guild of Nigeria (AGN. Asiegbu has also tried his hands at politics like many Nollywood actors.
18. UCHE OSUTULE
The Nigerian actress Uche Obi-Osotule is now known as Uche Macaulay. She has been off the screen and movie industy for a while. Osotule is prominently recognized for her character in Tunde Kelani's thunderbolt some years back until she recently revealed that she has been busy on other areas of interest like scripting and writing , particularly children's books.
My Victory Resulted From Steadfast Prayers, Says MBGN Winner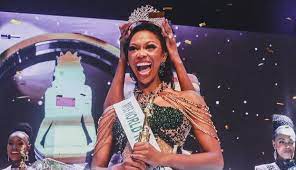 Winner of the Most Beautiful Girl in Nigeria 2021, Oluchi Madubuike, yesterday said that her victory was as a result of steadfast prayers.
Madubuike, who was crowned Miss Nigeria World 2021 on Saturday, took to her Instagram page to appreciate her family and other people who supported her in the journey.
According to her, she was victorious because of the steadfast prayers, love and support that she received from well wishes.
She said, "The little girl in me is screaming with joy at this new reality of mine. I'm sure my dad is with the host of angels in heaven celebrating me!
"I am so grateful to God most importantly for this opportunity and the hand of favour He placed upon my life. I am a living testimony of his divine work.
"To @silverbirdgrp , all our sponsors and partners, thank you all for this opportunity. I promise to maximize it to my fullest potential.
"This victory was a result of the steadfast prayers, love and support. I pray that God will find a way to repay everyone who contributed in a thousand folds."
Madubuike would be representing Nigeria at the 70th edition of the Miss World pageant to be held on December 16, 2021 in Puerto Rico.
Nigerian Female Celebrities Are Not Prostitutes -Movie Producer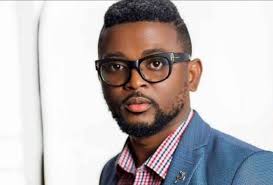 Nigerian movie producer, Samuel Olatunji, popularly known as Bigsam has debunked the idea that successful women in the entertainment industry earn their money through questionable means.
The Public Relations expert took to his Instagram page yesterday to condemn Nollywood actress, Nnaji Charity, who in her Instagram stories wrote that "being a female celebrity in Nigeria is more like an advanced prostitution."(sic)
"To say her post is uncharitable to women is stating the obvious. What is more uncharitable is the fact that she is a woman (that, I believe because these days, you never can tell), " the producer said.
He added, "What you are implying is that all these successful female celebrities, both in entertainment and outside entertainment are prostitutes, got to where they are, or are maintaining what they are by prostitution? Nothing could be farther from the truth.
Naming celebrities such as Linda Ikeji, Toyin Abraham, Funke Akindele-Bello, and Ini Edo, the Dear Affy producer attested to lucrative means by which several female celebrities he has worked with, make their money.
He said, "There was a time someone called me to say Linda Ikeji must be doing fraud or advanced prostitution to make the kind of money she has, that year, Linda was charging 50k per post (now it is 150k). I asked the person to open the blog and we did counting of sponsored post for that day as at 6pm, Linda has done about 20 sponsored posts. That year, Linda was raking in about 2 million daily. Before Covid and after, Toyin Abraham was making over 5 million monthly.
"About 10 years ago, we struck a major deal for Ini Edo, my first cut in the money was over 1.5m. Till date, Ini is making legitimate money quietly and in quick succession to have warranted talk that she's the richest actress in Nigeria. About two or three years ago, Funke Akindele Bello made over 1 million USD from just one of her projects."(sic)
Also mentioning the likes of Kemi Adetiba, Uche Jumbo, and Lizzy Jay, Bigsam said, "If you see all these women living life and living well, don't let your limited brain deceive you that they only make it by gracing beds of powerful men (some of these men actually live off them)."
"Women are doing well and it is possible for the upcoming one to do better without turning to prostitution," he continued.
He further encouraged ladies to ignore the claims by Nnaji as "she doesn't know what she's saying."
Wizkid, Omah Lay Bag High Nominations In AFRIMA 2021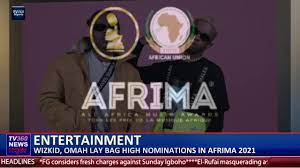 The African Union Commission and the International Committee of All Africa Music Awards have released the 2021 nominees' list.
The list, which was released on Wednesday, features over 400 songs from artistes in the 30 continental and 10 regional categories cutting across African talents and creatives living on the continent and in the Diaspora.
Leading the 2021 AFRIMA nominations scorecard is South Africa's sensation duo, Blaq Diamond with eight nominations for their song, 'SummerYoMuthi' in 'Best Male Artiste in Southern Africa'; 'Artiste of the Year in Africa'; 'Song of the Year in Africa'; 'Producer of the Year in Africa'; 'Best Male Artiste in African Inspirational Music'; 'Breakout Artiste of the Year'; 'Best Artiste, Duo or Group in African Pop'; and 'Best African Duo, Group or Band'.
Also, South Africa's Focalistic made it to the top of the list for his hit single, 'Ke Star' [Remix], featuring Davido and Vigro Deep with seven nominations including 'Best Male Artiste' in Southern Africa; 'Artiste of the Year in Africa'; 'Song of the Year in Africa'; 'Best Artiste, Duo or Group in African Dance or Choreography'; 'Best African Collaboration'; 'Best Artiste, Duo or Group In African Electro'; and 'Breakout Artiste of the Year'. Also, South Africa's Focalistic made it to the top of the list for his hit single, 'Ke Star' [Remix], featuring Davido and Vigro Deep with seven nominations including 'Best Male Artiste' in Southern Africa; 'Artiste of the Year in Africa'; 'Song of the Year in Africa'; 'Best Artiste, Duo or Group in African Dance or Choreography'; 'Best African Collaboration'; 'Best Artiste, Duo or Group In African Electro'; and 'Breakout Artiste of the Year'.