TB Control: NGO Warns Against Stigmatisation, Discrimination … As Incidence Increases To 4.3million
Challenged by the rising
incidence of Tuberculosis around the world and the quest to end the scourge, a health-based Non-Governmental Organisation, Action Health Incorporated (AHI) has warned against stigmatization and discrimination of persons with tuberculosis in order to realize the 2030 deadline of TB eradication.
The Co-founder and Director of the NGO, Dr Uwemedimo Uko Esiet gave the warning at the programme of the launch/scorecard of tuberculosis campaign in Rivers State held at the state Ministry of Justice Hall, Port Harcourt, Monday.
Speaking to The Tide in an interview shortly after the programme, Esiet maintained that stigmation and discrimination had remained a major challenge and impediment in the fight against tuberculosis, adding that until such attitudes are down-played, the fight would be futile.
Esiet said "so far, the main challenge is that people still hold on to what is not correct. There is a whole lot of stigmatization and discrimination around TB and so long as this is there, we will not be getting to end TB as quickly as we want it. Because of the stigma and discrimination, many people who ordinarily would have loved to go for testing are not going and thereby not having access to its treatment".
Esiet noted that the NGO's efforts at tuberculosis intervention was to fight the ignorance that people have about the disease saying "what we have largely done is to first do a survey of knowledge, attitude and perception of people around tuberculosis and used that findings to develop a demand creation and behavioural change intervention".
The Lagos-based NGO director stated that there has been a higher incidence of tuberculosis from over three million to about 4.3 million as revealed by the World Health Organisation (WHO) 2016 global tuberculosis report and stressed the need for partnership at all levels to end the scourge.
Scoring high the TB awareness campaign in the first four selected local government areas of Okrika, Khana, Obio/Akpor and Ahoada-East of the State, Esiet expressed hope that the programme would get to the other local governments in the state thereby making it a free TB state in the nearest future.
"That is the important reason why we are working with the State tuberculosis control programme manager. What we have done is like an experiment. Now that it has worked, the state TB control programme will take it forward and they have assured us that they will take it to the other local government areas of the state.
Earlier, the Tuberculosis and Leprosy Control Programme, Rivers State, Dr Kingsley Aleruchi thanked the Action Health Incorporated for its laudable efforts in the fight against TB and its spread in the state through the training of 80 community vanguards and 20 health workers across the first four selected survey local government of Okrika, Ahoada-East, Obio/Akpor and Khana.
Aleruchi who noted with dismay the high level of stigmatization and discrimination on persons with TB as revealed by the survey conducted by the AHI said such acts had further aided the spread and increase of TB scourge, pointing out that it demanded more awareness and community support to TB patients.
He said "with the increasing rate of the disease and the gap between persons with TB and the rest of the people, there is the need for more regular sensitization across the 23 local government areas of the state and this is to ensure that we rid the state and its communities of TB come 2030".
It should be noted that TB is curable and the treatment free while calling on persons with a protracted cough of more than two weeks to visit the nearest TB facility for diagnosis and treatment.
Lady Godknows Ogbulu
World Sight Day: 250 Benefit From Free Eye Screening, Medication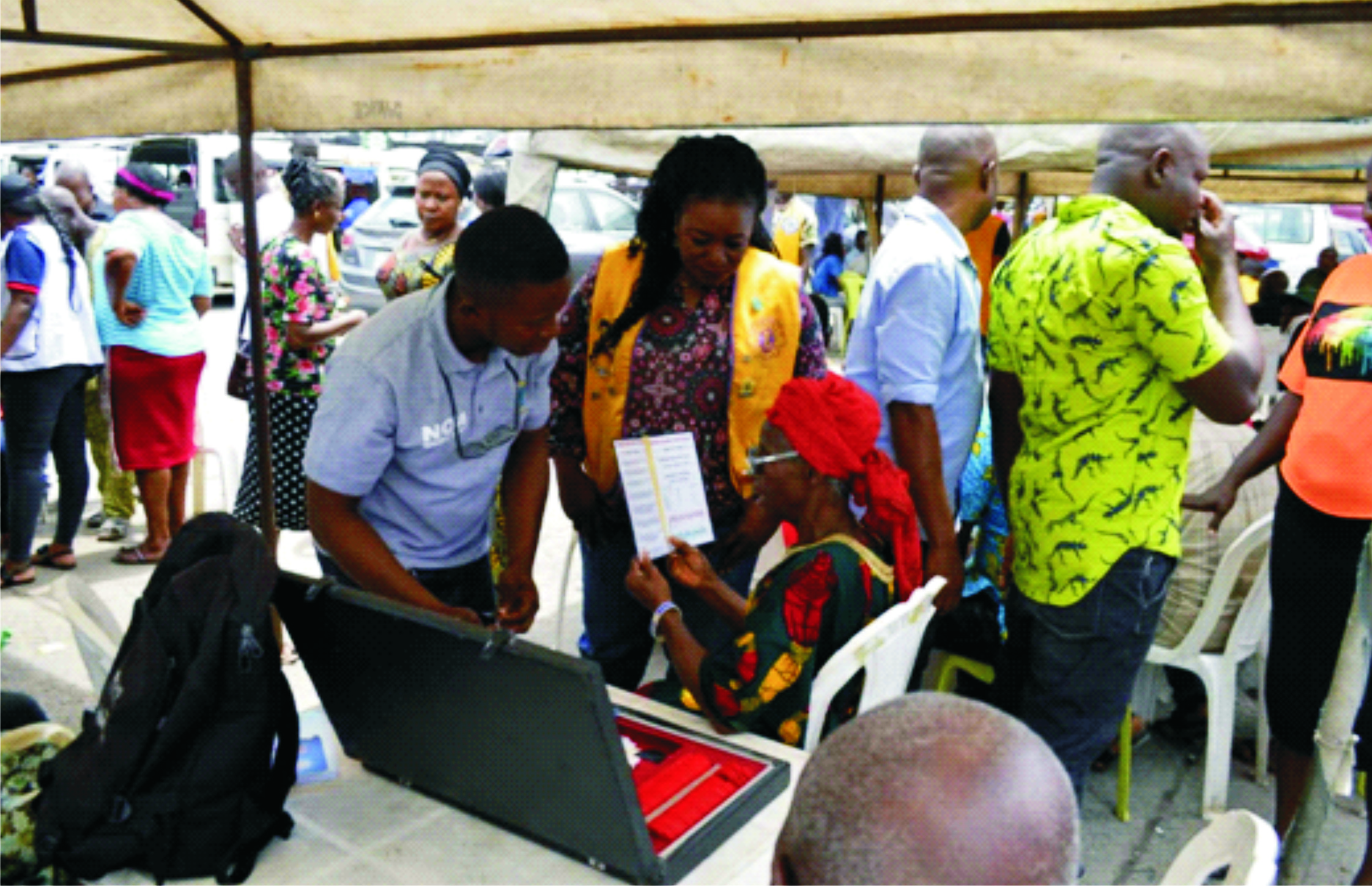 As part of events marking the 2019 World Sight Day (WSD), the International Association of Lions Clubs, District 404-A2, Nigeria, Region 6 Screened 250 persons in Port Harcourt.
The exercise, which witnessed free eye screening, treatment and medication for indigent persons in Rivers State, was part of the clubs' contribution to society.
Making this know in a post-screening interview, the Region Secretary, Lion Sarah Walter George said all the 250 persons screened had one from of eye problem or the other.
"Some of the problems such as inflammation in the eyes only required administering of eye drops and other medications for a given period, depending on the case. The more serious cases were referred", she said.
Lion George continued that the focus on embarking on the eye screening was necessitated by the fact that many individuals are not aware that even when they can see, they still need to go for eye test.
"Now, all the 250 persons tested had eye challenges, which they would not have known if this exercise had not taken place", she said.
George, who represented the Region Chairman, Lion Rodney Ambaiowei, therefore, used the opportunity to call on people to go for regular eye checks to avoid going blind gradually.
Also speaking, one of the doctors involved in the screening exercise, Dr Usiaphre Eloho Evonny, stated that most of the cases screened were refractive.
According to her, "some people cannot read, while some can't see from far or near, and there were cases of cataract that requires surgery.
She further stated that as at press time, there were over 100 refractive cases diagnosed.
Highlights of the occasion was the distribution of eye glasses and drugs to cases that required it.
A total of seven lions clubs in the region collaborated in the exercise, which took place at the Abali Park, Port Harcourt.
They are PHC Crystal Lions, PHC new Garden City Lion Club, Nigeria Delta, Lions Club, PHC Pearl Lions Club, PHC Omega Lions Club, PHC Metro Lions Club, and Bonny Island Lions Club.
Sogbeba Dokubo
NMA Wants FG To Include Unknown Patients In NHIS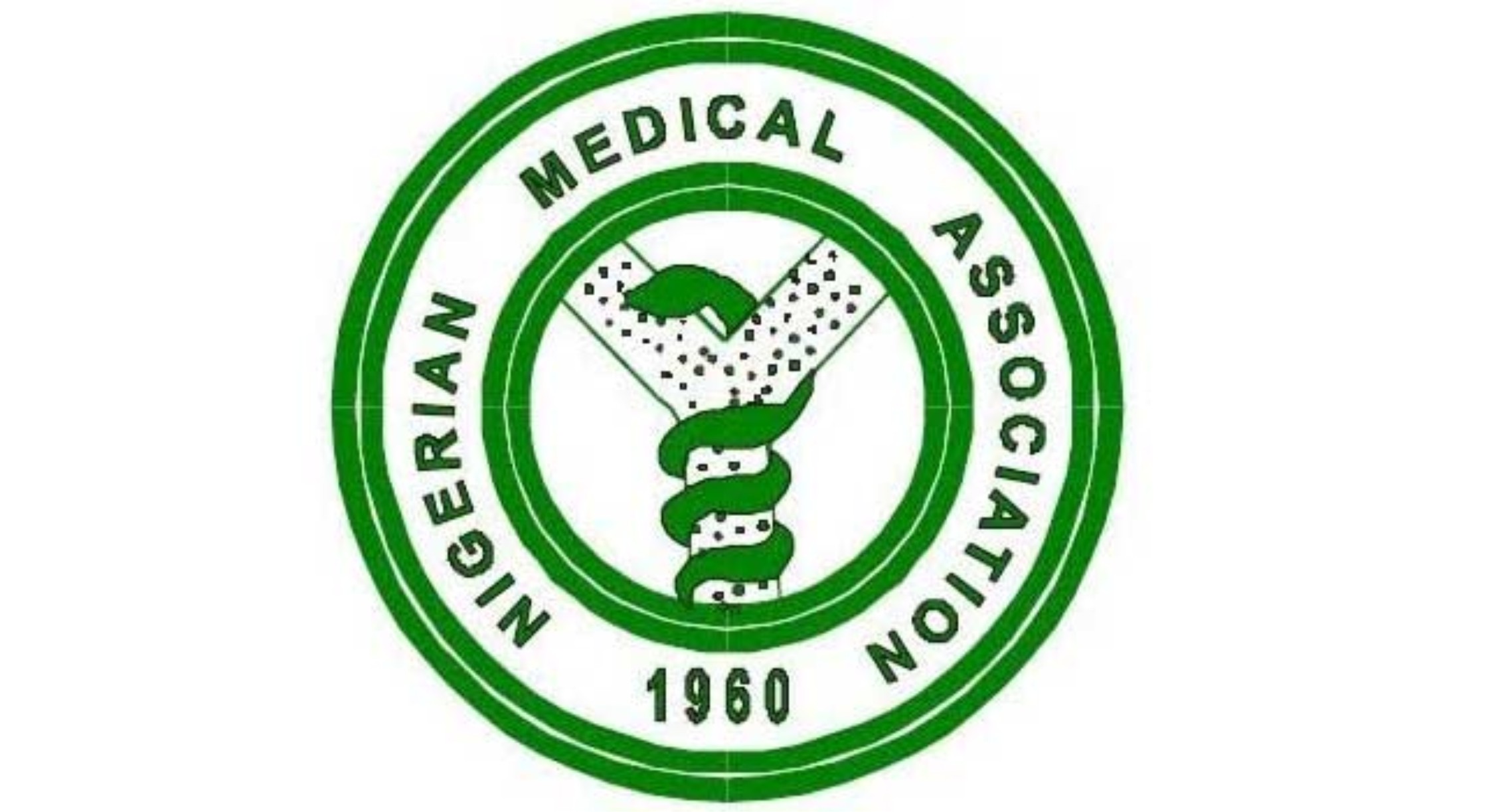 The Nigerian Medical Association (NMA) has urged the Federal Government to evolve a policy that will include the care of unknown patients in the National Health Insurance Scheme (NHIS).
Chairman, Lagos State Chapter of NMA, Dr Saliu Oseni, made the call in a statement in commemoration of the 2019 Physicians' Week yesterday in Lagos.
The Physicians' Week is an annual event of the association that holds nationwide between October 14 and October 19.
Oseni said that the state chapter would hold a scientific conference on October 16 with the theme: "Care of the Unknown Patient: Policy Overview and Review."
He decried the absence of an existing policy in the care of unknown patients which had denied such patients easy access to qualitative health care in private and public hospitals.
"We know that a lot of these patients are brought to the hospital by good Samaritans who are not expected to be responsible for the bills incurred after treatment.
"A lot of these cases are victims of road traffic accidents; consequently access to care might be delayed as the provider is worried about who pays the bills.
"This means even where there is a private hospital close by, access to care may not be guaranteed," he said.
Breast Cancer: MWAN Calls For Regular Screening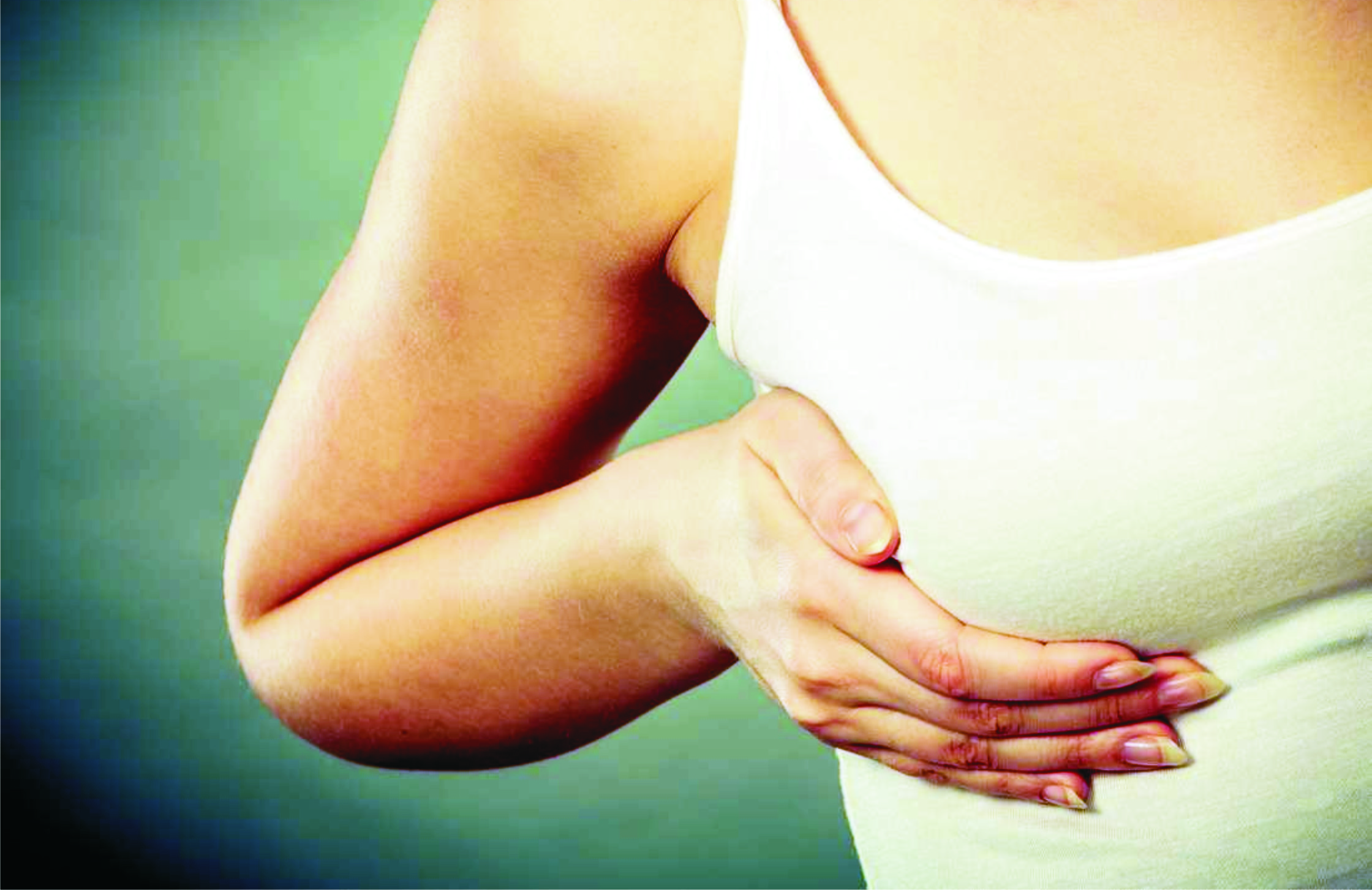 Medical Women Association of Nigeria (MWAN), Rivers State Chapter, has urged females to get vaccinated against Human Papilloma Virus, an organism that causes cervical cancer.
The President of MWAN, Rivers State Chapter, Dr. Ibimonye Porbeni, who stated this during a Breast Cancer Awareness Walk in Port Harcourt, stressed that early stage diagnose of cervical, prostrate and breast cancer can be cured.
Dr Porbeni noted that breast cancer is the commonest and major public health problem affecting women worldwide followed by cancer of the cervix.
She stated that young girls from nine years and above need to vaccinate themselves  against the Human Papilloma Virus as they can also be affected.
"The Human Papilloma Virus vaccine is gotten in University Teaching Hospital, Port Harcourt, Rivers State University Teaching Hospital, and Medical Women Center, Port Harcourt. Young girls of nine years and above can actually vaccinate themselves against the virus", she said.
According to her, when vaccinated three times, young girls can actually be protected from the virus, while older women have to do Pap smear once a year, and visit a gynecologist to be examined,
She further advised men to start prostrate cancer screening early from age of thirty-five (35) years as it is commonly seen in older men.
Porbeni however, urged women to go for Mammography examination on the breast in Medical Women Center for early screening.
Also speaking, Dr. Rosemary Ogu, Obstetrician Gynecologist, University of Port Harcourt Teaching Hospital, urged women to conduct self breast examination to prevent and ensure no negative changes in breast size or shape, lumps or thickening within the breast.
Iragunima Benice