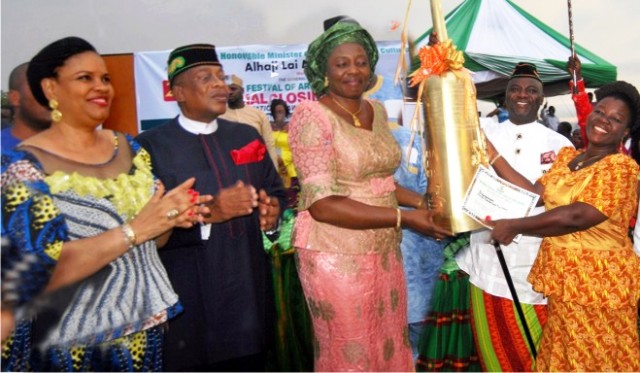 The All Farmers Asso
ciation of Nigeria (AFAN) has urged the Federal Government to subsidise the cost of fish feeds to boost aquaculture production in the country.
The AFAN's Chairman in Edo State, Mr Emmanuel Odigie, made the call in an interview with newsmen in Benin City.
Odigie said that the price of fish feeds had gone up astronomically across the country, resulting in high cost of fish production.
According to him, the federal government could assist to reduce the price burden on the fish farmers through counterpart funding.
"Fish farmers in Edo are experiencing challenges with the hike in the price of fish feeds.
"We want government to assist the fish farmers with a strategy similar to the Growth Enhancement Support Scheme where the federal government pays 25 per cent and the farmers pay 75 per cent for cost of agrochemicals,'' he said.
A fish farmer in Benin, Mr Samuel Imoneghamen, said that the hike in price of feeds had made fish farmers to reduce their scale of production.
According to him, farmers who used to stock their ponds with 3,000 fish have reduced the number to 1,500.
"This is because a bag of fish feeds which sold for N3,900 some months ago now sells for N5,500 while another brand which sold for N5,000 now sells for N9,000.
"We are almost producing at a loss, and we are appealing to the government to come to our aid,'' he said.