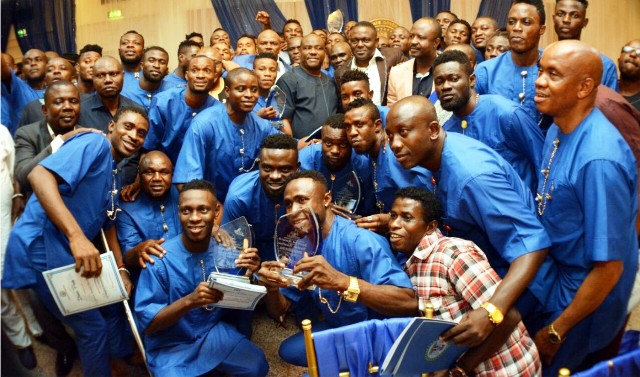 Following the poor turn
up of spectators in the match venues of Nigeria Professional Football League (NPFL) games some football fans have given reasons for the empty stadia during league matches.
The manager of Naija Bet at Ikwerre Road in Port Harcourt, Ikechukwu Cliford said the problem was that there were no foreign professionals and household names playing in the league to watch.
According to him, even most Nigerians players who have made name would like to leave to play in Europe.
"It is so disheartening to note that top Nigerian footballers who ought to play in our leagues are always rushing out to play in foreign league's" Cliford said.
Grassroots footballer, Chuks Micheal in his opinion said there were a lot of poor and biased officiating in NPFL games, most especially home must win syndrome, adding that it actually discouraged many football fans from watch NPFL matches.
"Imagine you prepared yourself to watching good football, have but at the end you will discover that the referee will just the an unwarranted penalty and other fringe benefits in favour of the home team.
So, poor officiating to me is the major reason why I don't go to the field and watch games", Micheal said.
Samson Paul, a press photographer said there was no adequate security in the match venues, saying that spectators after matches always lose their personal belongings such as phones, watches, cameras etc to touts, that was highly discouraging.
"My brother, I cannot pay my money to the stadium and lose my valuables, instead I better stay in my house and hear the result". Paul said.
Consequently, they appeal to the League Management Company (LMC) to improve on the organisational structure of the league.
Linus Akpan