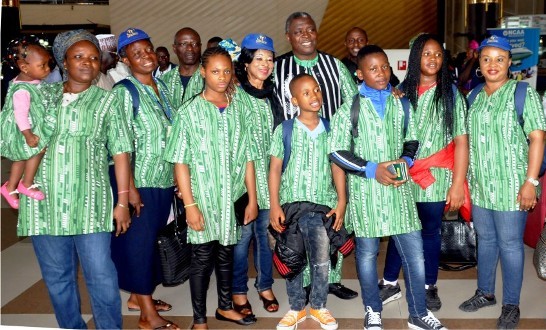 The Airport Car Hire
Association of Nigeria (ACHAN), has urged the Federal Government to drop the plan to privatise some airports in Nigeria so as not to worsen the unemployment situation.
But the group said that the federal government should continue to run and manage the airports, so that businesses and employment can be safeguarded.
Chairman of the association, Mr Clifford Wahunoro, who said this to The Tide in an interview at the Port Harcourt International Airport, Omagwa, noted that privatisation of airports will not help the less privileged people as well as the car hire operators.
"Government should consider the poor and the less priviledged people that are self employed as well as the numerous number of people in the employment of the Federal Airport Authority before they talk about privatisation.
"If the numbers of people that earn their living through the airport stop work because of privitisation, it means many families will go hungry and the number of unemployed persons will rise.
"Let the federal government adopt the thinkers approach where thinkers will be engaged to help government tackle the economic challenges" he started.
Wahunoro also urged business executives and politicians to adopt the system that makes things work in other countries, especially in developed countries and replicate same ideas in Nigeria.
The ACHAN boss, however, regretted that fraud in the system could not allow government business to thrive in the country.
He expressed the hope that if proper and qualified people are made to manage special office devoid of politics, things will be better in the country.
Corlins Walter