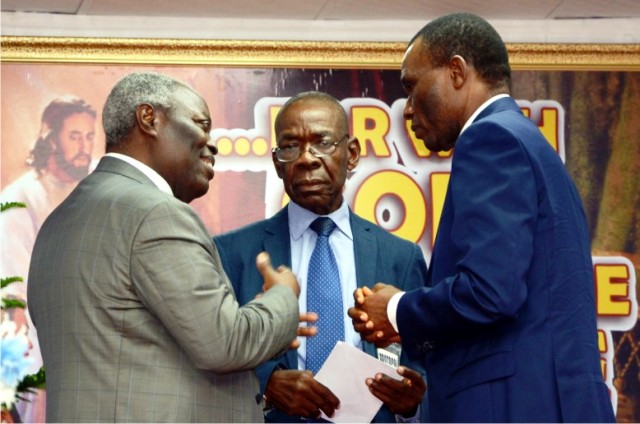 A lecturer at the College of Education, Ikere-Ekiti, Ekiti
State, Mrs Aderonke Ogunleye, has urged teachers to adopt modern methods of teaching, to make more impact on students.
Ogunleye gave the advice in an interview with newsmen in Ado-Ekiti.
The lecturer said that the landmark achieved by Ekiti State students in the recent National Examination Council (NECO) examinations results showed the resolve of teachers to achieve good results.
She, therefore, called on teachers not to relent in their effort to ensure standard and qualitative teaching, which was necessary for students to excel.
Ogunleye urged teachers to utilise computers, research and the Internet to improve on their skills,, for effective learning by students.
FCT
Prof. Umar Danbatta, the Executive Vice Chairman, Nige
rian Communications Commission (NCC) says Nigeria Broadband Penetration has reached 20.95 per cent.
Danbatta said this in Abuja while presenting the first progress report of the 8 Point Agenda he unveiled to the media in 2015.
According to him, broadband is a flagship of the eight point agenda he unveiled in Kano and Lagos.
"The active mobile broadband penetration released by the Broadband Commission for Sustainable Development shows that Nigeria has reached a penetration of 20.95 per cent.
"On the percentage of internet penetration, the country has reached a milestone of 47.44 per cent, second to South Africa in the continent," he said.
Kaduna
Arewa Consultative Forum (ACF) and the organised
labour have rejected the suggestion for the sale of Nigeria's strategic assets as a way of reviving the economy.
The groups said in Kaduna that rather than sell the assets, "allowances of public officers and government overhead cost should be reduced to cushion the harsh effect of recession."
The ACF and the National Union of Garment, Textiles and Tailoring Workers of Nigeria, said in separate statements that Nigeria was not for sale.
They said that selling national assets, such as airports, Nigeria Liquefied Natural Gas (NLNG) and refineries was like selling Nigeria.
The ACF National Publicity Secretary, Alhaji Muhammad Ibrahim, said that the previous sale of national assets had not helped the country economically.
Kano
The Kano State police command has arrested three
housewives in connection with the alleged attempted murder of a girl.
The command's spokesman, DSP Magaji Majiya, confirmed the development to newsmen in Kano.
He said that the girl was thrown into an old well in Gayawa village, Ungoggo Local Government Area of the state.
It was gathered that the girl had spent two days inside the well, where she was allegedly thrown into by her step mother, a week ago.
The girl was subsequently rescued alive by men of the state Fire Service.
Majiya said that the suspects were apprehended in the village on Sunday following complaint by the father of the girl.
Kogi
Persons Sresiding along the banks of Rivers Niger and
Benue in Lokoja are now gripped with fear of flooding as the water level in both rivers rose to 9.2 centimetres.
A statement issued in Lokoja by Kogi State Ministry of Environment, confirmed that the water level in both rivers was close to the 9.9 centimetres which led to the 2012 flooding.
"With this development, flooding is very likely in some communities along rivers Niger and Benue and their tributaries," the statement, signed by Ms Dorathy Onoja, Public Relations Officer of the ministry said.
It advised residents living along river plains to immediately relocate to higher grounds for safety of their lives and property.
Kwara
Pastor Samuel Ojo of Christ Apostolic Church (CAC),
Great Commission District headquarters, Osere, Ilorin, Kwara State has urged Nigerians to pray for their leaders rather than raining curses on them.
Ojo, who made the call in an interview with newsmen in Ilorin, said that leaders needed the people's support in delivering good governance.
He stressed that insults would not solve the problem bedevilling the country.
"Our leaders need people's support through prayers and not curses, Nigerians are fond of raining curses on their leaders rather than praying for them.
"We need to say positive things and declare positive prayers for our Jerusalem (Nigeria), instead of speaking negative things against our dear nation," he said.
Lagos
An expert on culture, Mr Adeyeye Abraham, has de
cried the rate at which western influence had eroded African culture and tradition.
Abraham, who spoke in an interview with newsmen in Lagos described the development as "disheartening".
"The country will be more developed if Nigerians can value and uphold their culture effectively.
"It is uncalled for Nigerians to imbibe foreign culture to the detriment of our local culture and practices.
"Nigeria has amazing and historical culture that can attract foreigners," he said.
Nasarawa
The West Africa Agricultural Productivity Programme
(WAAPP), has distributed 36 million improved fingerlings to farmers across the country in the last three years?.
The Acting National Project Coordinator, WAAPP, Mr James Apochi, made this known when he visited the Chairman of Senate Committee on Agriculture, Senator Adamu Abdullahi in Keffi, Nasarawa State.
Apochi said the WAAPP improved fingerling can grow to size of a table in 16 weeks
He said the programme had also developed brood stock that produces eggs all-year round and have been equally distributed to farmers across the country.
Niger
The National Emergency Management Agency
(NEMA) has advised farmers to embrace irrigation instead of the raining season farming to reduce destruction of farmlands by flood in Niger.
The NEMA Coordinator in Niger, Mr Lugard Slaku, gave the advice in an interview with newsmen in Minna.
It would be recalled that farmlands in 24 communities were destroyed by flood in Mokwa Local Government Areas of the state on September 19.
Slaku said that the federal and state Ministries of Agriculture should collaborate to encourage irrigation farming and liaise with experts to educate farmers on crops that could be cultivated before the raining season.
Osun
Governor Rauf Aregbesola of Osun says his adminis
tration will continue to adopt new approaches to meet the yearning and aspirations of the people.
Aregbesola made the commitment in a statement issued by his media aide, Mr Semiu Okanlawon in Osogbo.
The governor said the administration would continue to pursue policies and programmes that would enhance people's welfare and good governance in the state.
"I have reasons to tell the people of the state and others who care to listen at the inception of my administration that I will run an unusual government.
"We knew that for us to deliver on governance which we promised our people, we must be ready to break the rules.
"We consciously designed our programmes and policies to be different from the norms.
Yobe
Increasing population of Queala birds in Nguru, Ngeji
and Ngalda wetlands is threatening bumper harvests in five local government areas of Yobe, the Commissioner for Agriculture, Mustapha Gajirima, has said.
Gajirima told newsmen in Damaturu that the birds were threatening rice and millet plantations in Nguru, Jakusko, Bade, Karasuwa and Fika Local Government Areas.
According to him, the state government lacks the capacity to undertake aerial spray to destroy the birds.
"Yobe state is appealing to the Federal Government through the Federal Ministry of Agriculture for early aerial spray before the swarm strike on the farmlands."
Zamfara
Farmers in Zamfara have called on the state
government to quickly commence the aerial spray against quayle birds in order to protect farm produce.
The Chairman of the state's Farmers Association, Alhaji Hassan Kwazo, made the appeal when he spoke with newsmen in Gusau.
He said that the call had become necessary in view of the appearance of the destructive birds in some parts of the state.
He said the birds usually came toward the end of the rainy season when plants were maturing for harvest.
According to him, the birds migrate annually from parts of Niger Republic and come into the country through Sokoto and Zamfara which shares borders with Niger Republic.
Cleric Wants Review Of Retirement Age For Civil Servants To 70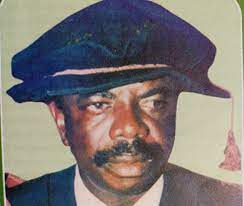 Rev. Fr. Godfrey Gopep, Parish Priest of St. Finbarr's Catholic Church, Rayfield, Jos, has appealed to the Federal Government to review the retirement age for civil servants from 60 to 70 years.
Gopep made the plea in his sermon yesterday in Jos, adding that such move would address some of the challenges that retirees in the country were currently facing.
The cleric, who decried the rising spate of unemployment in the country, added that the move would also reduce incidences of falsification of age by people in order to be employed.
He added that it would also enable those who would be employed late to enjoy some good years in service before retiring.
"Because of scarcity of jobs and high rate of unemployment in the country, most people get to be employed are in their 40s.
"So, I want to call on the Federal Government to review the retirement age of civil servants from 60 to 70 years.
"If this is done, those who get employed a bit late can also have a enough time to contribute their quota to the development of the nation.
"It will also curtail the act where people have to reduce their ages just so that they can get employed and also spend some good years in service," he said.
Gopep called on government at all levels to create job opportunities in the country and an enabling environment for private sector to thrive so as to create jobs as well.
Lalong Seeks End To Divisive Actions Among Nigerians
Plateau State Governor, Simon Lalong, yesterday urged Nigerians to shun divisive actions such as hate speeches and fake news for the peace and unity of the country.
The governor made the call at an interdenominational church service in Jos to mark the 61st Independence of Nigeria.
He said such acts were inimical to the nation's progress, adding: "we must come together and solve our problems because no one can build Nigeria for us.''
He said the country's challenges, especially insecurity, would be overcome and urged Nigerians to be grateful for the country's progress so far in spite of the challenges.
"God has indeed been faithful to Nigeria and we must be grateful,'' he said.
Governor Lalong said also that Nigeria was blessed with abundant human and natural resources, but required unity, tolerance, sincerity, loyalty and patriotism to maximise such resources for its development.
According to him, commitment from the leadership and followership was critical to achieve the feat.
"There is no nation which is great today that has refused to embrace diversity, tolerance, excellence, good work ethics, and a national philosophy that is based on honesty, reward for hard work and punishment for deviance,'' he said.
He added that Nigerians were known as a highly religious people which should be demonstrated by showing love to all irrespective of ethnic, religious or political differences.
"We must stop being religious and start being godly,'' the governor stressed.
He noted that the security challenges were setbacks Plateau's Progress and assured the people that he was determined to put an end to them while calling for the cooperation of residents especially religious and community leaders to achieve the objective.
"I call on you to play your part in securing your immediate community and giving prompt information to security agencies to be able to act appropriately,'' he said.
He also called on Nigerians to intensify prayers and vigilance as security agencies and government worked towards defeating perpetrators and sponsors of crises.
Governor Lalong assured Plateau people that the Oct. 9 local council polls in the state would be conducted peacefully.
In his homily, the Deputy Chaplain of Government House Chapel, Rev. Ezekiel Dewan, admonished Nigerians to shun negative narratives as there is power in the tongue.
He called for prayers for God's intervention and mercy on Plateau and on Nigeria, as God instructs his people to not only pray for their leaders, but also for the cities they live in.
Special prayers were conducted for leaders, governments and the nation at the service.
Why I Shunned APGA Guber Campaign Flag-Off-Bianca Ojukwu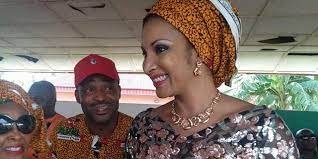 Mrs Bianca Ojukwu said in Awka yesterday that she shunned Saturday's flag-off of APGA governorship campaign to protest "post-mortem disrespect'' to her deceased husband.
She laid the blame of the "post-mortem disrespect'' to Dim Chukwuemeka Ojukwu on the doorstep of APGA's leadership.
Prof. Chukwuma Soludo and Dr Ifeanyi Ibezim, APGA's governorship and deputy governorship candidates, respectively, kick-started their 2021 campaign at on Saturday.
Bianca was conspicuously absent at the event unlike previous mega political activities held by APGA, a party that branded late Ojukwu as the spiritual leader of the party.
Another obvious sign which made some political observers note that there was serious crack in the party was the removal of Ojukwu's image on the customised uniform of APGA worn by people at the event.
Some party faithful, however, wore the old uniform bearing the image of the Eze Igbo Gburugburu, Dim Ojukwu, to the event.
Bianca described as an affront, the treatments to her late husband by the present leadership of APGA.
"It is an irony that today Governor Willie Obiano has resuscitated Dim Ojukwu's pictures for use in campaigning for the upcoming elections in Anambra.
"This is the height of opportunism and hypocrisy. Is Ojukwu not the same man Obiano once described as a dead man who was no longer relevant to the party?
"Why should I permit him to keep trampling on the legacy of my late husband who put his heart and soul into this party?
"Ojukwu should not be like a light switch to be turned on for party campaign, and turned off once the election is won,'' she said.
The former Nigerian ambassador to Spain, expressed displeasure at the decision of APGA's leadership to expunge her husband's image from APGA uniform and other insignia of the party.
"It is most unfortunate that Gov. Obiano decided to remove the picture of Ojukwu and replace same with his picture just to drive home his statement that `he would no longer tie the fate and fortunes of APGA to the memory of a dead man', obviously in reference to my husband,'' Bianca said.
She listed other ill-treatments meted to her and the deceased husband and maintained that her presence at Saturday's flag-off would have been an endorsement to the defrauding of scores of aspirants by the party during the party's primary in the year 2018.
"It is unfortunate that the same APGA election managers that were responsible for the disastrous 2018 party primaries which resulted in severe damage to the party's brand were also left to handle APGA's campaign flag-off.
"Any political party that consistently robs its own members will not endure, APGA inclusive,'' she noted.
She also lamented that the report of the Sen. Victor Umeh-led Peace and Reconciliation Committee that visited her in Enugu few weeks ago which pointed the way forward for APGA, had been discarded by the governor and the party leadership.
Bianca, however, indicated that she remained hopeful that in spite of APGA's current travails that the party has a fair chance of producing the next governor of the state.
She described the party as presently constituted as a field of 'sorrow' for so many walking wounded…from aggrieved aspirants, party members at the grassroots, as well as party stakeholders.
Reacting to Bianca's charges, Mr C-Don Adinuba, Director Media, Soludo Governorship Campaign Organisation, said that the omission of Ojukwu's image on APGA uniform was not a ploy to insult late Ojukwu and his family.
"It was a mistake by the person who handled the recent uniform the party printed,'' he said.
Adinuba who is also Anambra Commissioner for Information said he was confident that Bianca had nothing against Prof. Soludo as APGA's candidate.
"I am sure that in the next couple of days Bianca will join the campaign tour of Prof. Soludo,'' he said.